Hinsdale Photographer | Chunky Monkey
September 29, 2022
/
/
Comments Off

on Hinsdale Photographer | Chunky Monkey
There isn't much I love more than a chubby baby, so a chunky toddler makes my day!  No, I'm not being cruel. His love of food was actually the central storytelling aspect for this session. LOL  You see, I had done an amazing commissioned art piece for his big brother when he was about the same age, and the parents wanted to create something special for their younger son, too.  When we were talking, she didn't have anything in particular she wanted, just talked about what a big guy he was, and that he loved food. LOL
So I came up with this concept. It stemmed from something my own son used to do when he was a toddler. He would sit on that bottom ledge of our refrigerator and grab the Hershey's Syrup and suck on it. LOL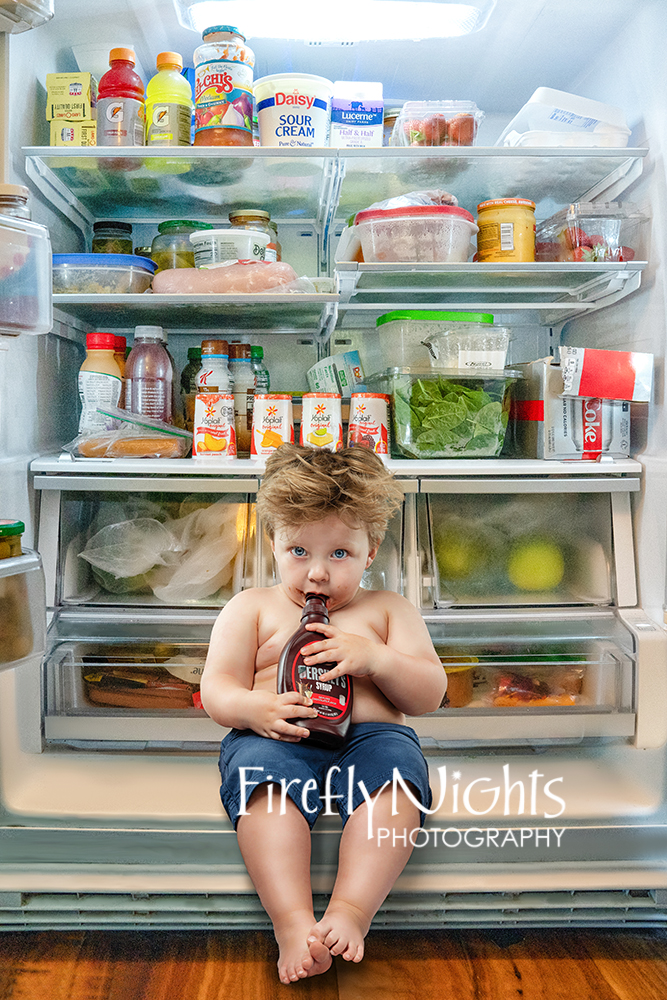 Even though the above piece of art was the main purpose of the session, we also did "normal" pictures in the studio, as well. I love this heart backdrop, but not nearly as much as I loved this kid's hair! I mean, check it out!! It was so full and crazy, just like his big brother's, just a different color.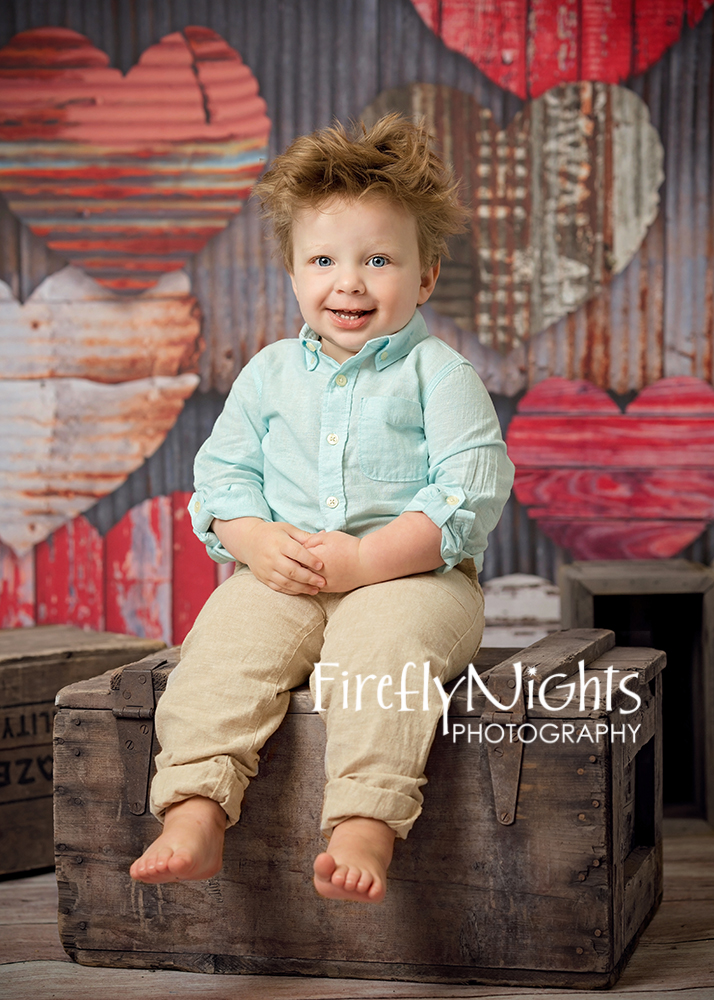 We did several set changes, along with his outfits. And getting him smiling and interacting was a blast. The only trouble was getting him to stay still.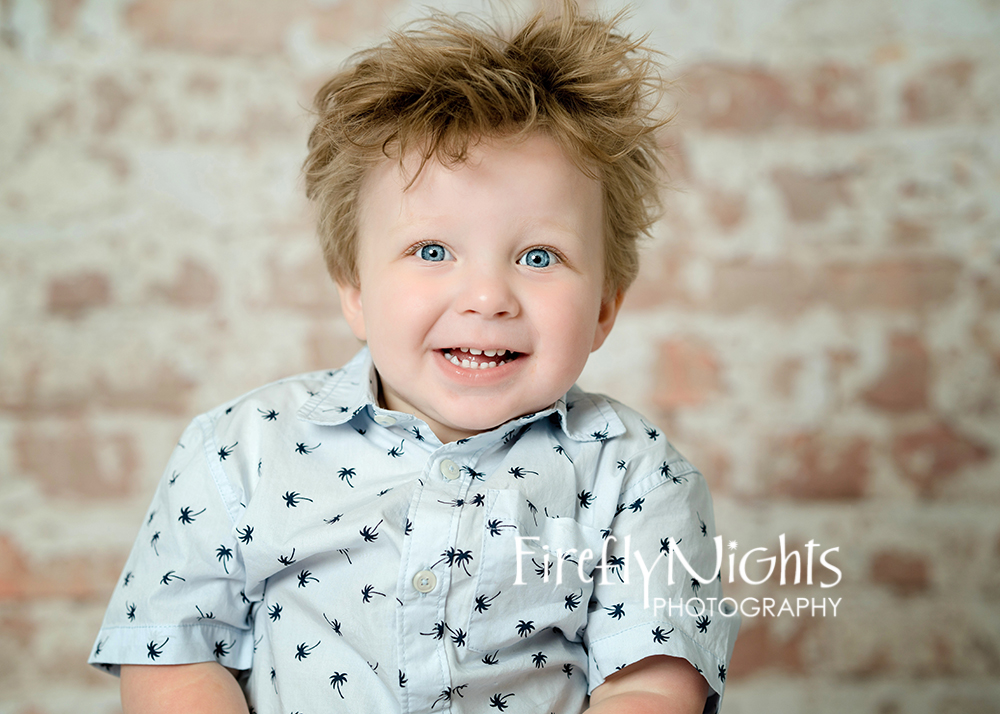 This set is one of my favorites for little boys. I love the antique cars and trains. And who can resist a shirtless bub with overalls??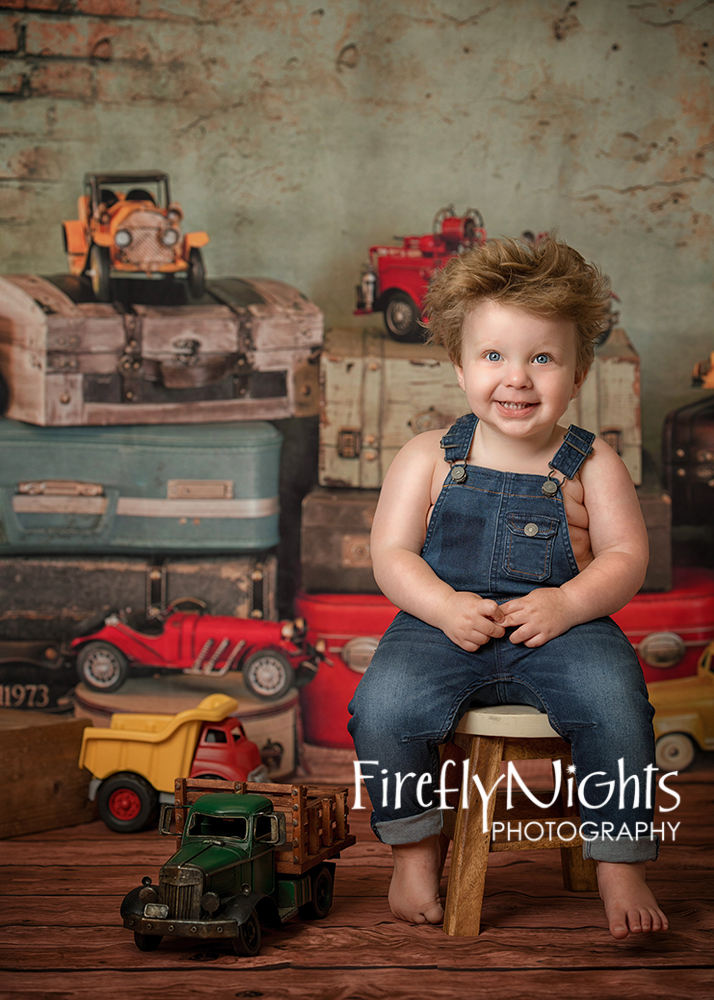 Lastly, I had to show how expressive this little guy was. Check out his cheeky expression.  Future movie star in the making?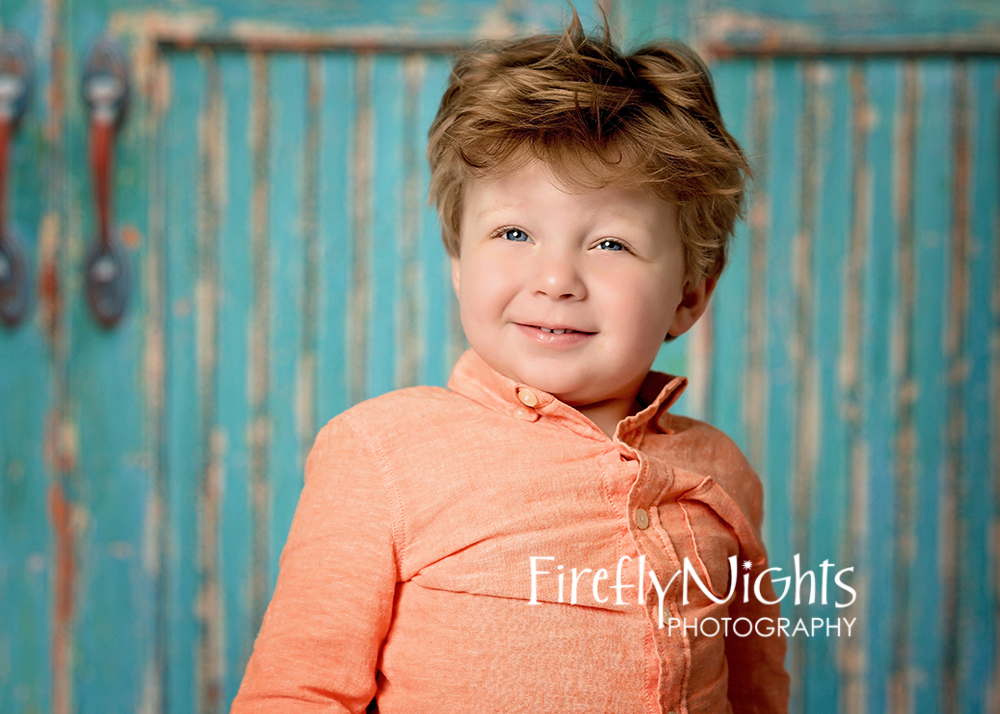 It is my absolute favorite thing ever to create one of kind original storytelling commissioned art pieces. If you want something totally original to you or your family, call for a consultation. You can see more examples of commissioned art in this gallery.