Naperville Newborn Photographer | Newborn Twins
September 27, 2022
/
/
Comments Off

on Naperville Newborn Photographer | Newborn Twins
What could be more lovely than a newborn baby?  How about when there are two?!  I don't see newborn twins all that often, but when I do, it is always a special session, though obviously not as special as it is for these new parents!  Having twins of the same sex can make things easy in terms of using certain colors with both, but when they are boy/girl twins, I get to stretch the creative juices on how to create a piece of art that reflects both baby.
This first image is one that I absolutely love. If you follow my work, you know I love boxes. I used variations of this concept frequently.  This time, it was for newborn twins. I wrapped each baby in their own muted color. I loved starting with the greens for the boy and transitioning into the purple for her.  And now this family has a timeless piece of newborn art to last a lifetime.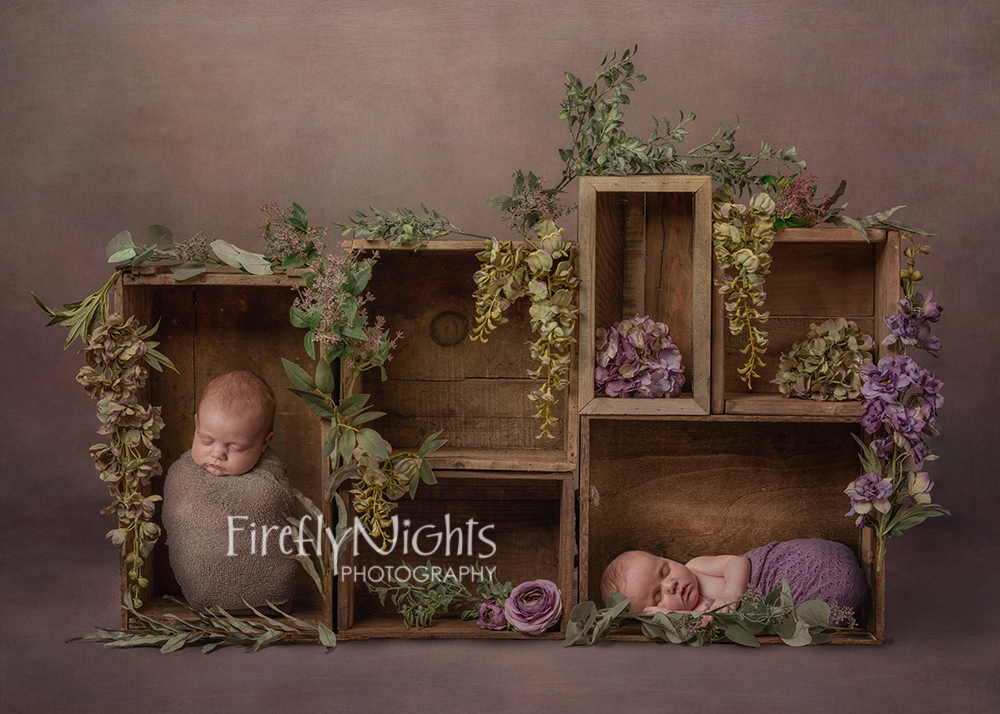 And while we celebrate twins together, it is also important to celebrate them individually. You can really see how similar they are with these next two pictures.  Such adorable chubby cheeks!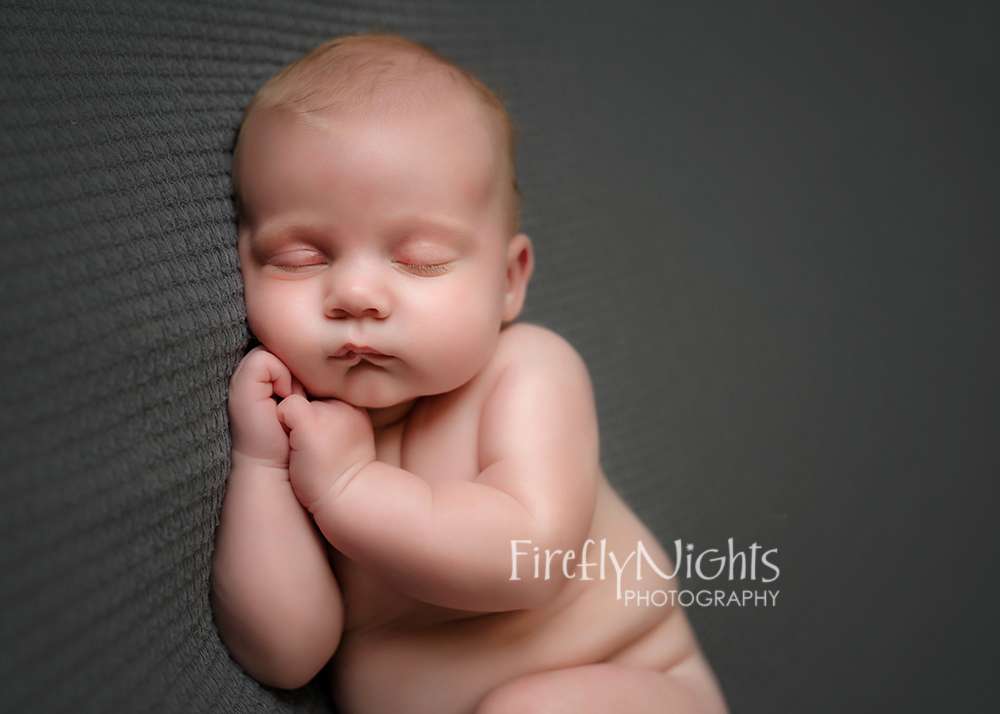 From brother to sister.  Seriously, look at those cheeks and that fat roll. Love!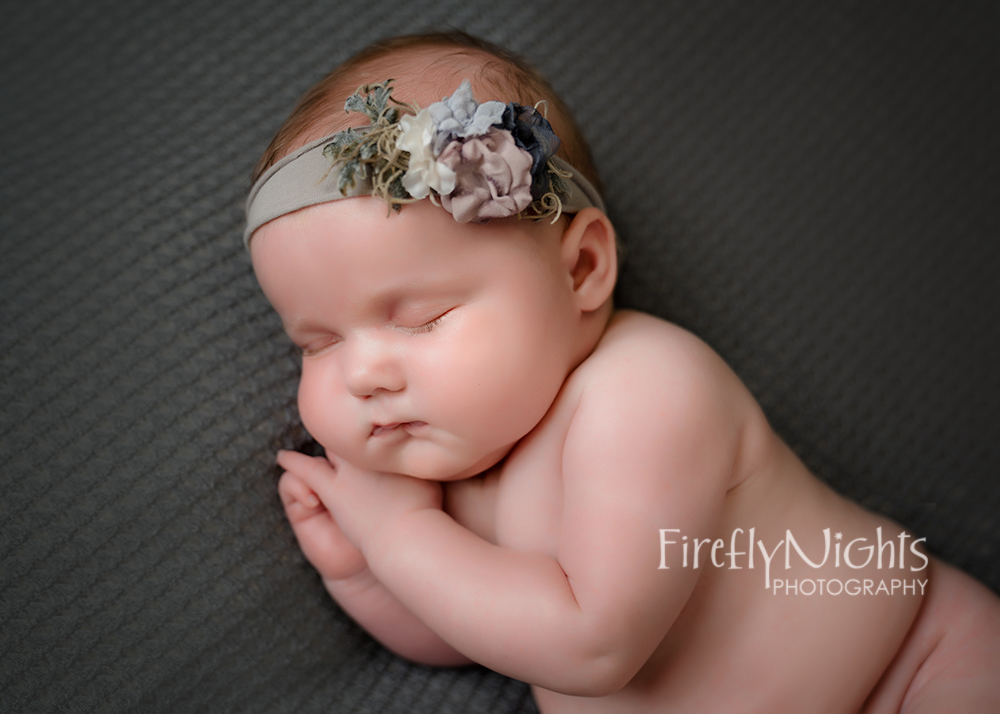 In addition to the more simply blanket pictures, I also love the more creative images like this one.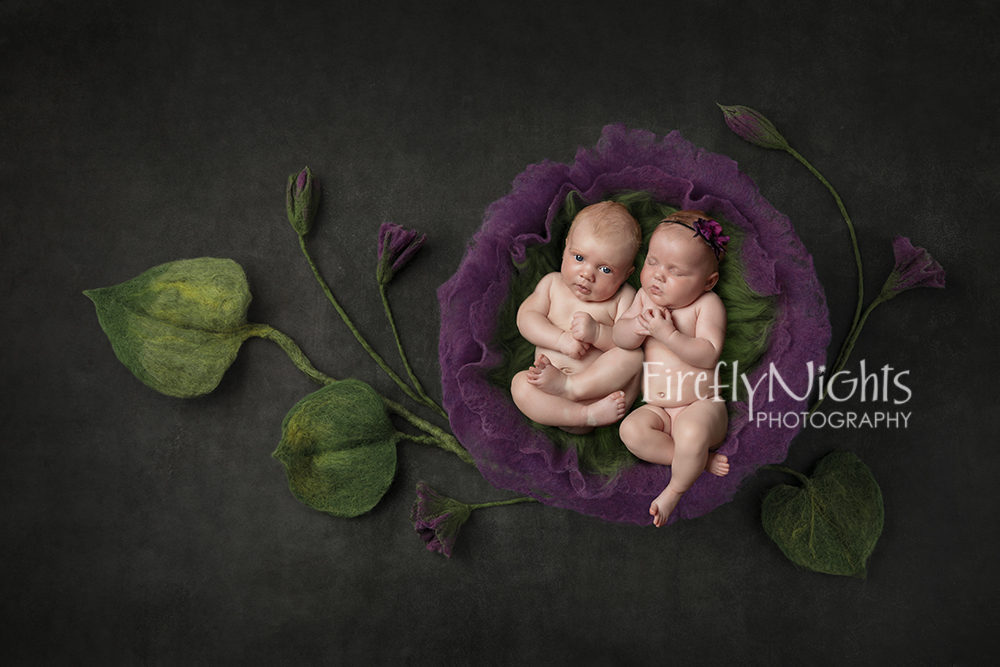 How about just one more?  I love this one of the little guy in his boat.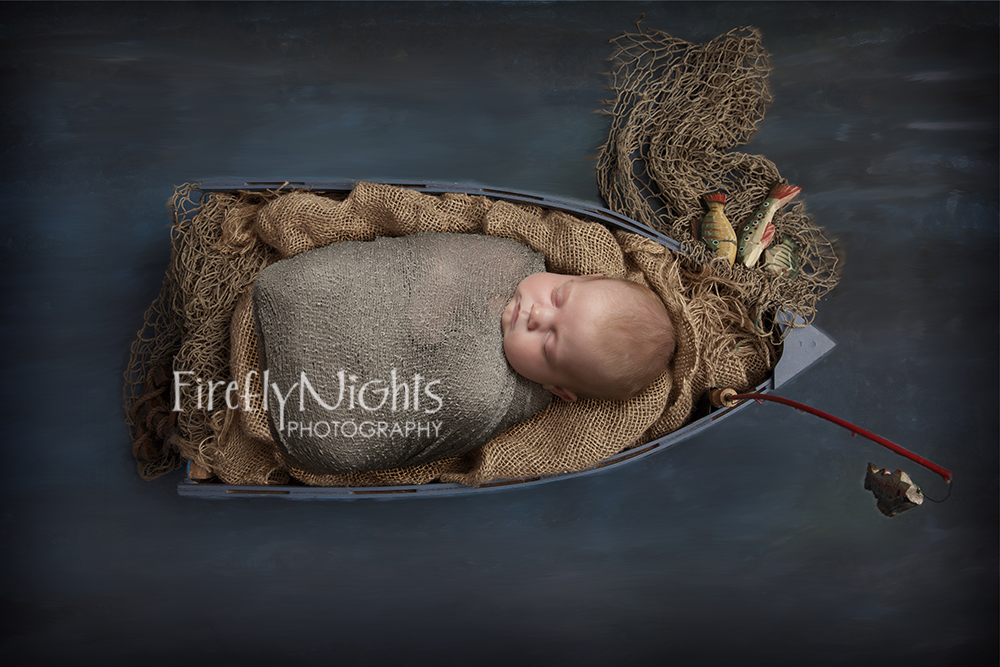 At Firefly Nights Photography, we love being Naperville's premier newborn photographer. When you are wanting more than just pictures, we work to create pieces of art along with an amazing experience. Just contact us to learn more about our newborn sessions or any other type of session.