Naperville Family Photographer | Time with the Grandkids
October 6, 2022
/
/
Comments Off

on Naperville Family Photographer | Time with the Grandkids
Most of the time, we don't really pay attention to those we love. We assume we will see them again. We assume we have time. But nothing is every guaranteed. Being truly present when we are with loved ones is the most important thing we can do.  Creating memories. One of the easiest way to be able to remind us of loved ones is looking back on pictures. Pictures act not only as art but as a link to memories. So many memories are sparked by looking on an image which then ignites other memories of that moment. So when generations get together, having a portrait session can be a wonderful thing – for both the older and younger generations.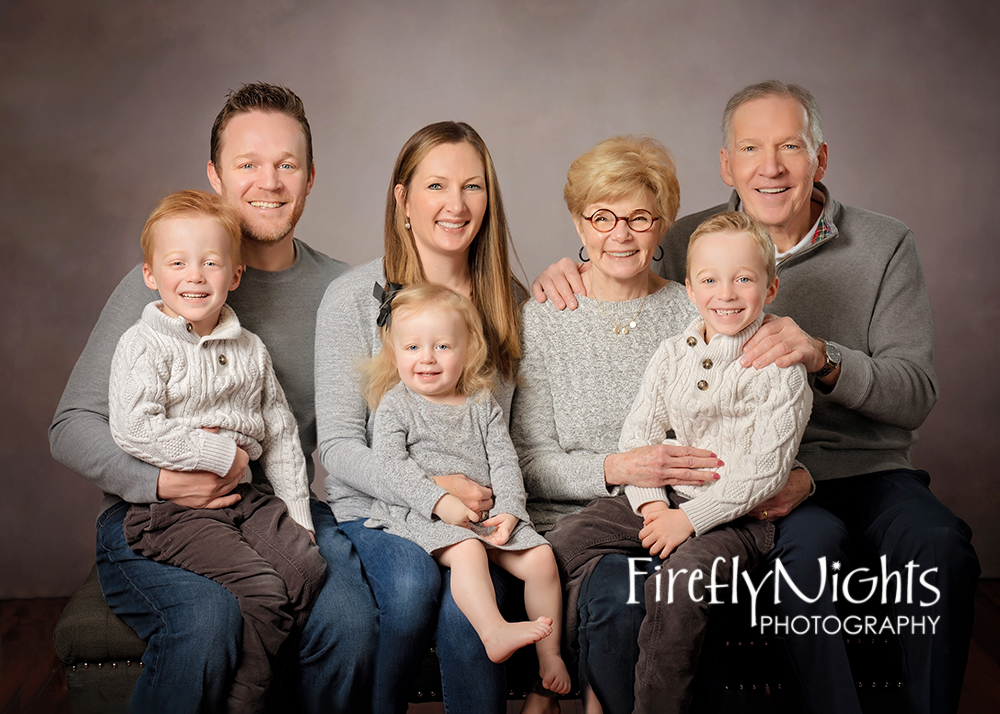 When children are young, it is so much fun to get the grandparents laughing along with their adorable grandkids. Letting little kids be the "tallest" is always a sure fire way to get them smiling.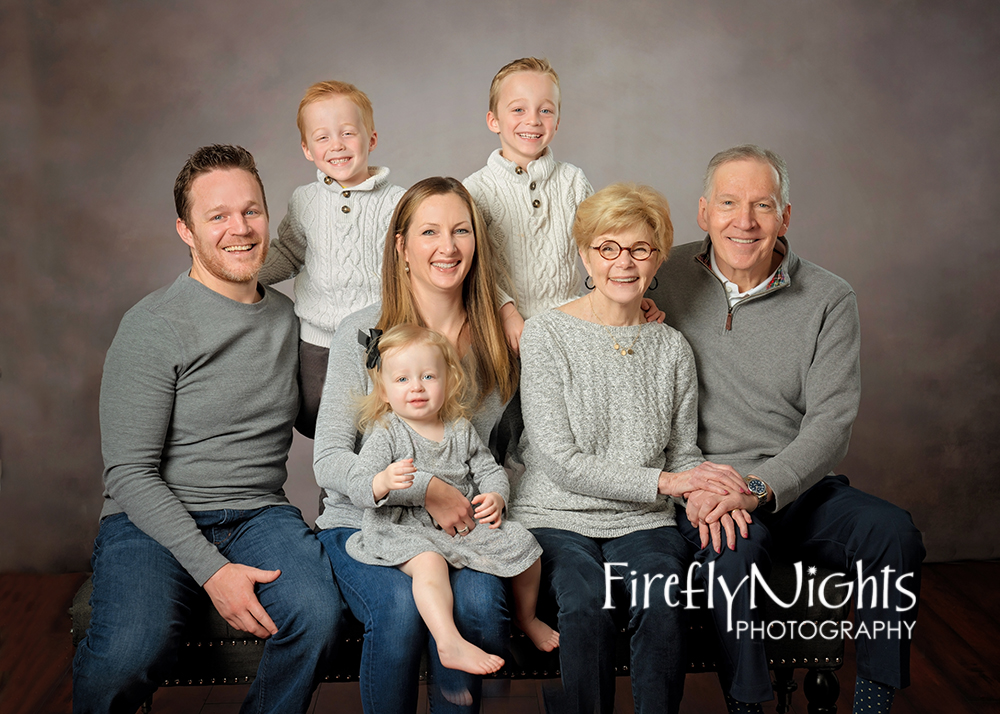 But these times aren't just to celebrate grandparents and grandkids, it is also for the adult children, as well. I also love their muted color palette. It really makes these family portraits timeless.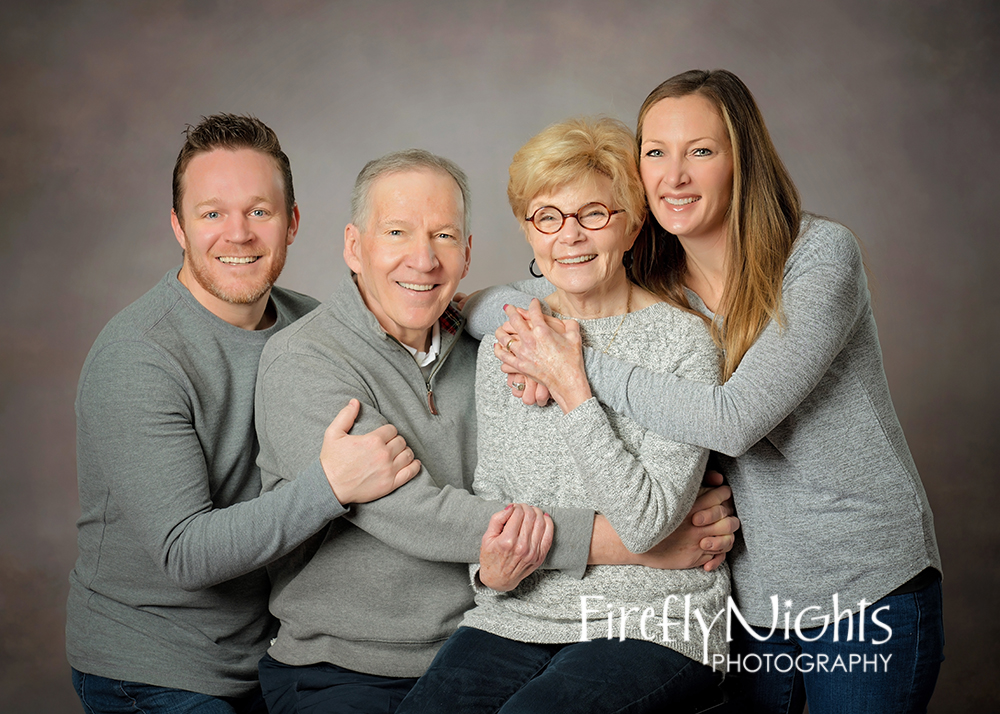 Nothing makes me happier than getting clients to genuinely smile and laugh.  So getting these two like this made my day. How adorable are they??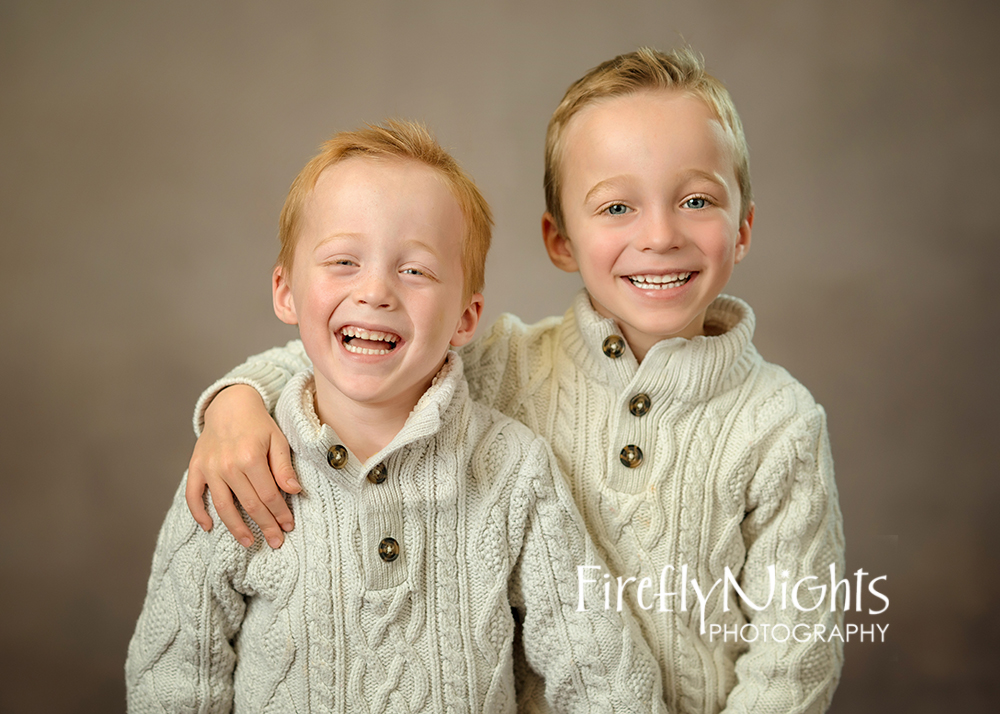 These boys were also great about getting their grandma laughing, too. Is anything better than belly laughs?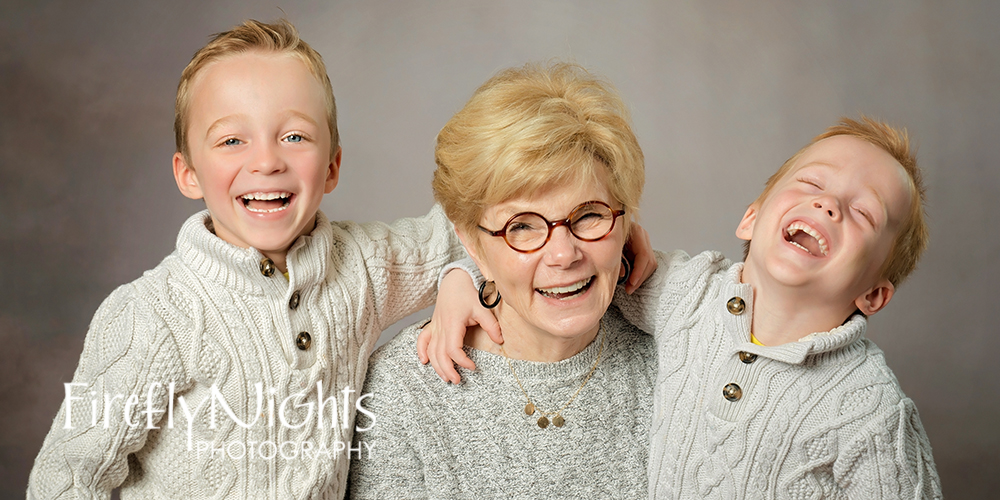 Firefly Nights Photography is a Naperville family photographer located in downtown Naperville, but our clients come from all over Chicago and the western suburbs. We would love to become your family photographer through all stages of life.