Beyond pictures, let's make something special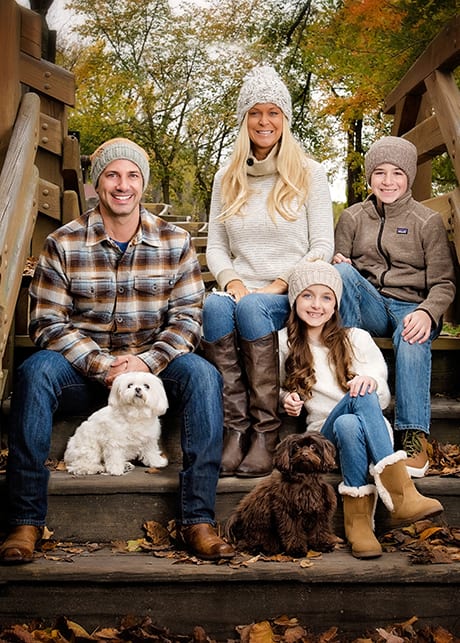 What to Expect
Firefly Nights Photography is a custom photography studio, which provides for a very personal experience. Custom photography is about creating a relationship with your family, as I will be watching your children grow through the years. It is about providing devoted one on one attention without worry of the next 'in line'.  It is knowing you will receive beautiful and unique pieces of art as opposed to the same pose as everyone else.  And it is about going home with high quality products that you can't receive in the general public.
Not only will the quality of the work be superior, but I take the time to get to know you and your children, find out what you really like and how that fits with my own aesthetic style. There is no rush to my sessions, and no pressure on children to "perform".  While I can provide classical studio pictures, I also enjoy providing outdoor images that showcase families in a more natural setting.
My services include a studio session or specific location, use of my backdrops and props, photography session, and many hours of post processing. For location shoots, you will be expected to pay my expenses for any entrance fees, parking fees, or required permits.  Most sessions tend to last between 1-2 hours, though newborn sessions are much longer.
After taking as many shots as the shoot allows, I select the best pictures (which may range from 25 to 40) to edit, turning each picture into art. Every single image that you will see has been fully edited. There are no additional fees for this customization, as it is at the heart of my services.
Approximately two to three weeks after your session (longer during busy season), my assistant, Erin, will contact you to schedule your in person ordering session.  Order sessions allow us to continue with a personalized experience.  They tend to last about 45 minutes.  All decision makers need to be present.  During these sessions, we will walk you through your edited images and help you decide on what you want.  It is helpful to come knowing what walls you would like to put pieces on and the general sizes of the walls.  We have learned that many people find it overwhelming to decide what to purchase.  That is why we have moved to assisting you through the process instead of leaving you to flounder on your own at home.  Your order is due in full at this time.  However, we do offer payment plans if needed.