Naperville Photographer | A Boy Family
August 11, 2023
/
/
Comments Off

on Naperville Photographer | A Boy Family
When I have the pleasure of working with families every year, I get to be witness to kids growing up and their real personalities. If you've followed me for a while, you know I have a passion for working with special needs kids, especially those with Autism Spectrum Disorder. This mom had found me several years ago because of that passion for her oldest child. Every year was a totally new experience. Some years were harder than others, but this year, was a dream. This was also the first time we included their awesome dogs!
I love how the beagle was standing between one of the twins' legs.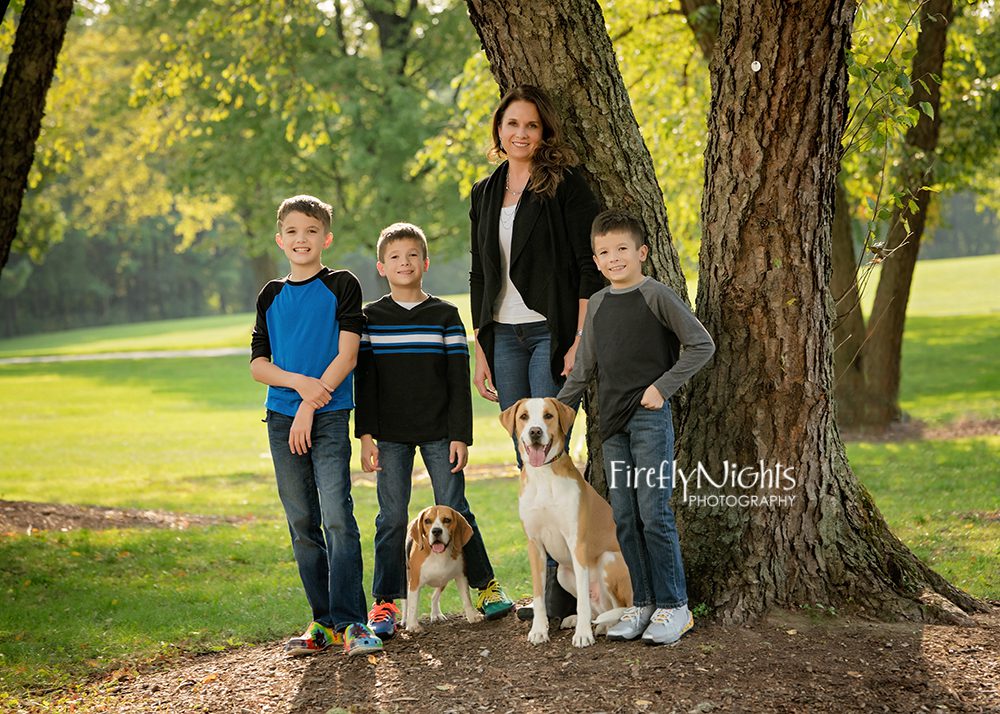 I always love to include dogs, just make sure you talk to me about it before hand, so I pick a location that is dog friendly. It is also important to do some pictures of the kids without the dogs, which means mom had to hold them while I worked with the kids.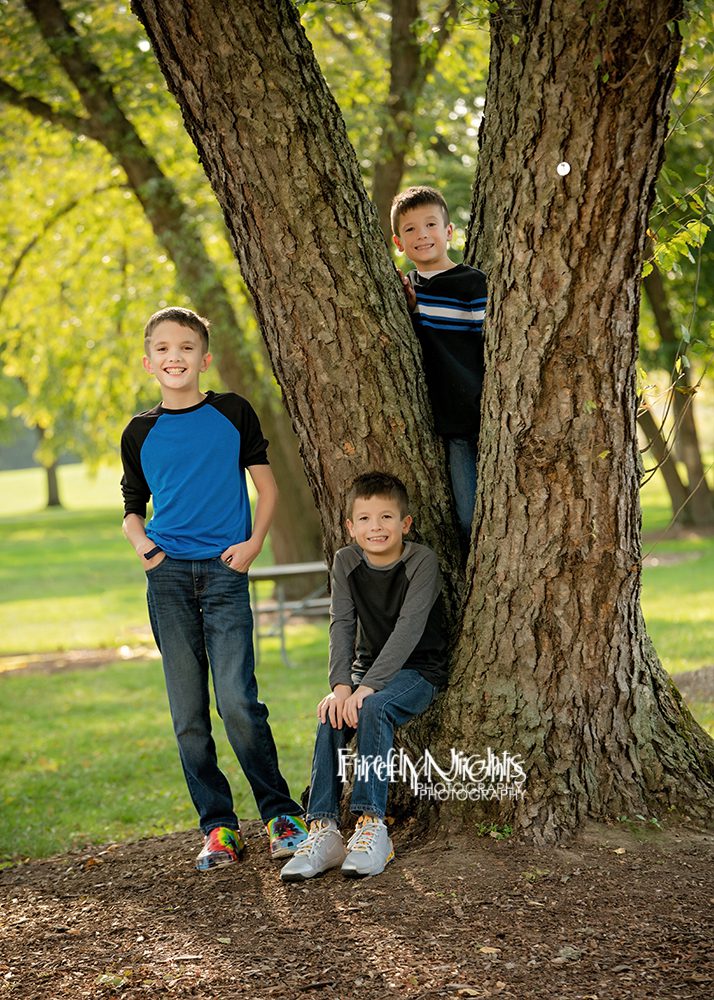 And then, of course, it was time to work with the boys individually.  The oldest brother doesn't have a lot of patience with photoshoots, so I had to be quick about it while he was still in a good mood with me.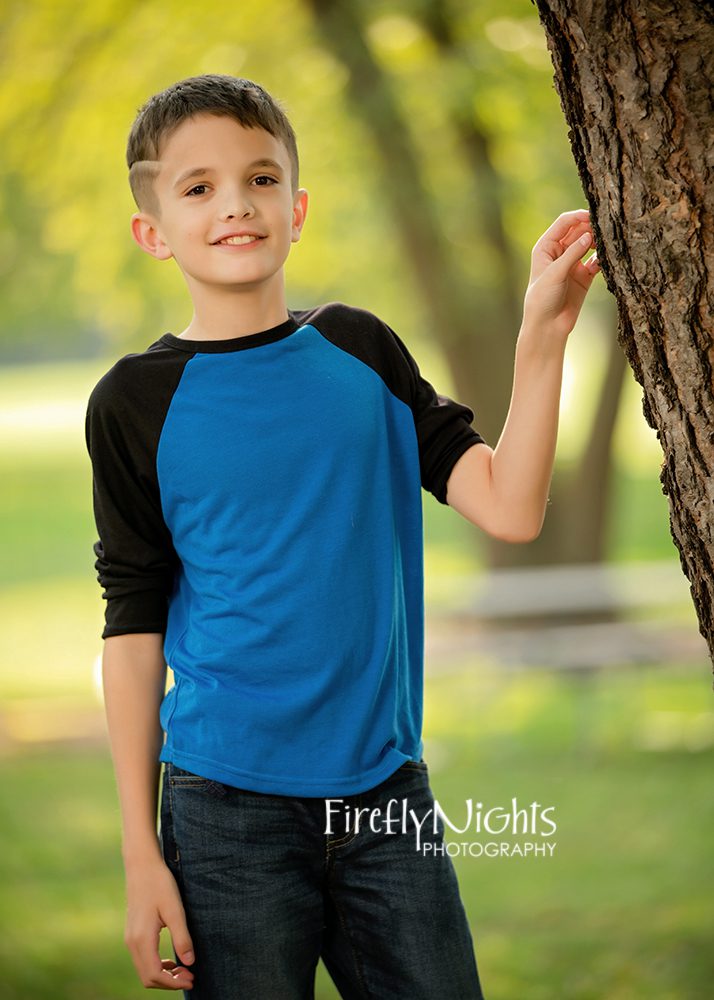 When you have identical twins, it is so fun to do pictures of them together, especially when their personalities are actually so different. Thankfully, they each had a favorite dog – and it wasn't the same dog! Phew!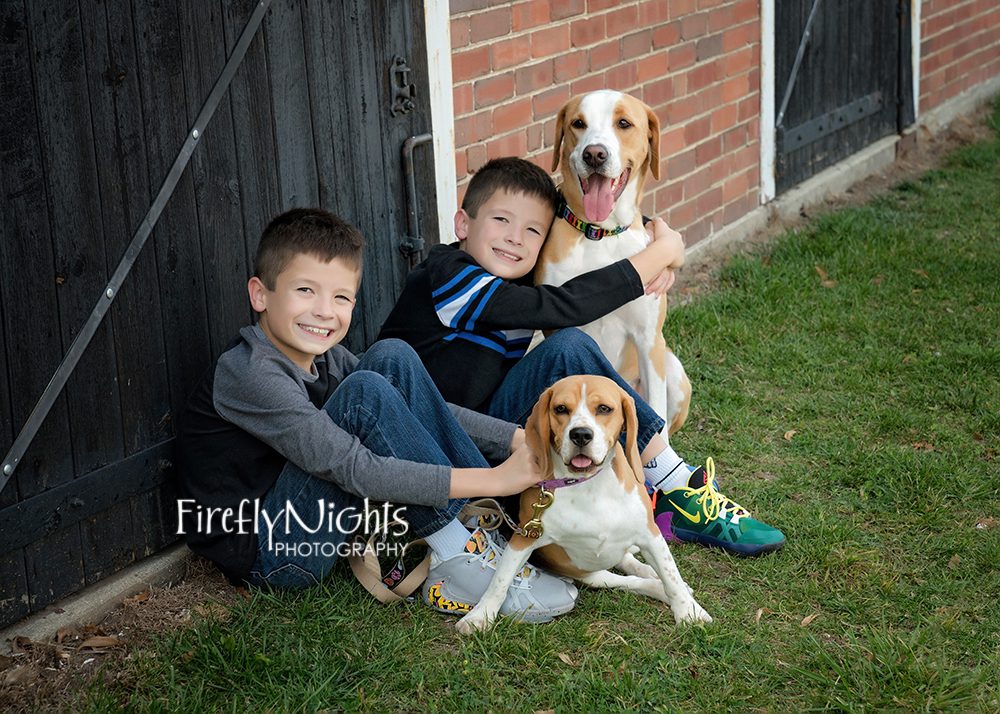 And while this family is full of rough and tumble boys, it is still headed by a lovely woman, so it was nice to give her a "pretty" picture, as well.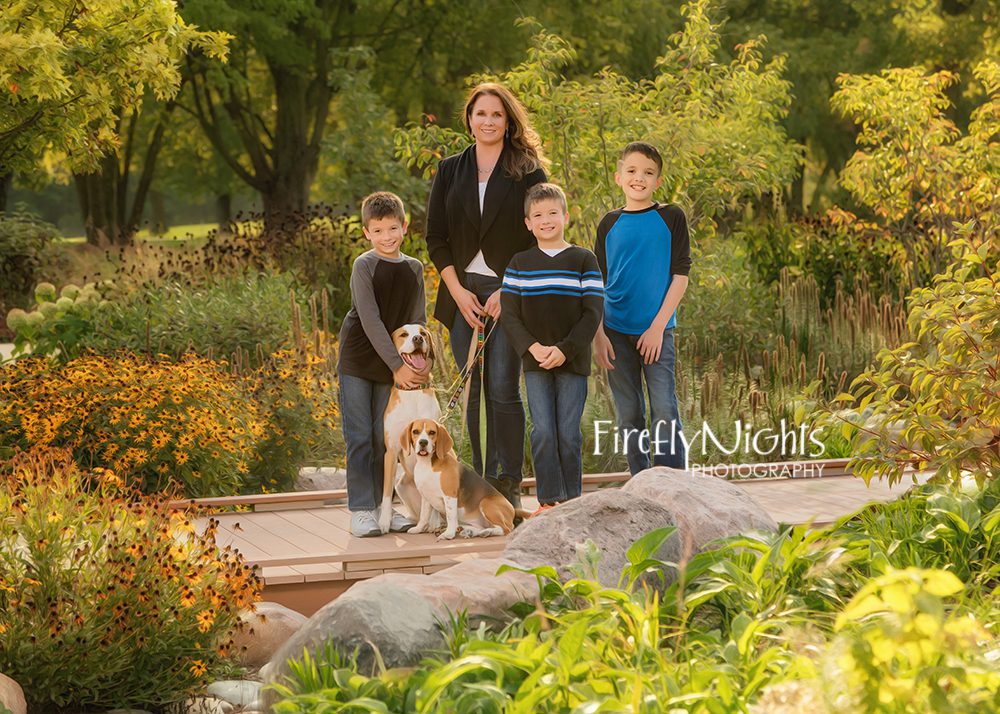 We are starting to cool down and entering my busiest time of year. If you are wanting a family or child session outdoors this year, you need to go ahead and reach out and get it on the calendar!