Love is in the Air | Naperville Photographer
May 1, 2023
/
/
Comments Off

on Love is in the Air | Naperville Photographer
Being a Naperville photographer doesn't just mean I photograph seniors or babies, but every portrait need. Getting to do a couple session was a treat. This couple not only loved each other but also worked together. Could you handle being with your spouse day in and day out? LOL  We decided to showcase downtown Naperville and the riverwalk for their session.
The covered bridge is a major landmark for our city and also happens to be a perfect setting.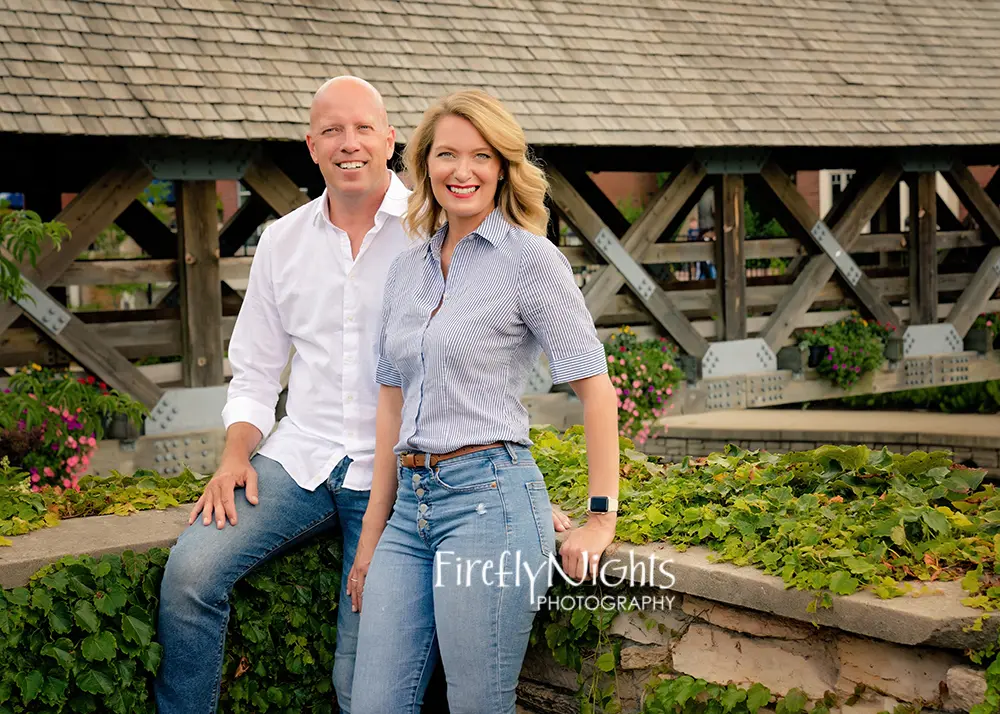 With couples, it is easy to just fall into the same poses over and over. It was a treat to do cuddly as we as "cool" posing on this beautiful summer day.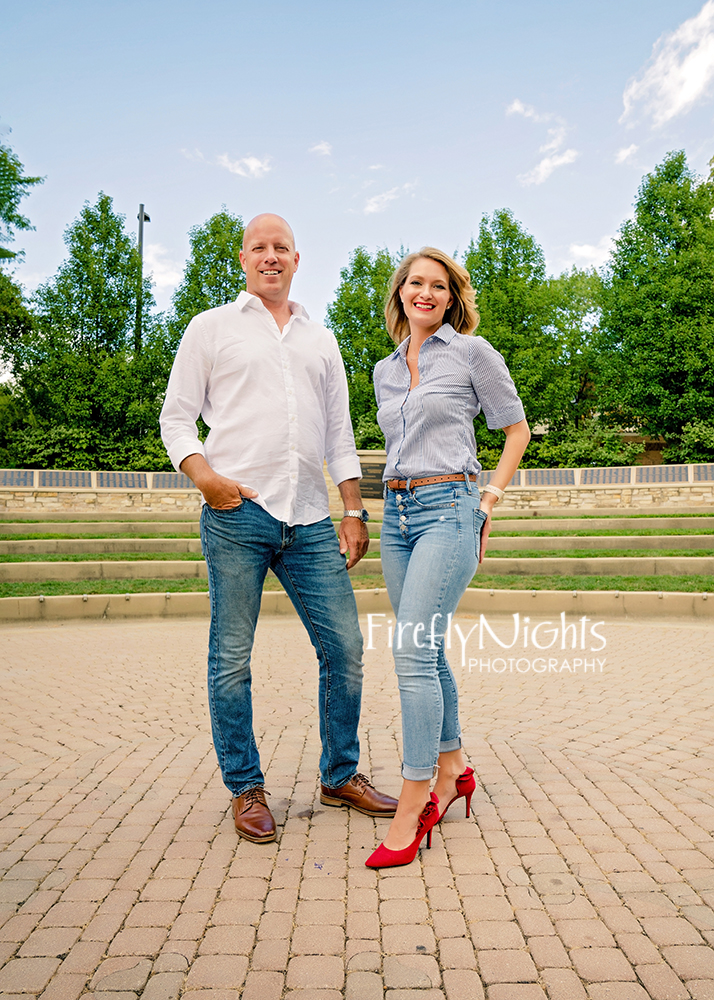 The outdoor theater is so cool, but normally it doesn't work well for photographing people because they have to face the sun. And I never let people squint into the sun. That is a and absolute rule. But the sun slipped behind a cloud, so we were able to do a few pictures. It was also perfect to show off her red shoes.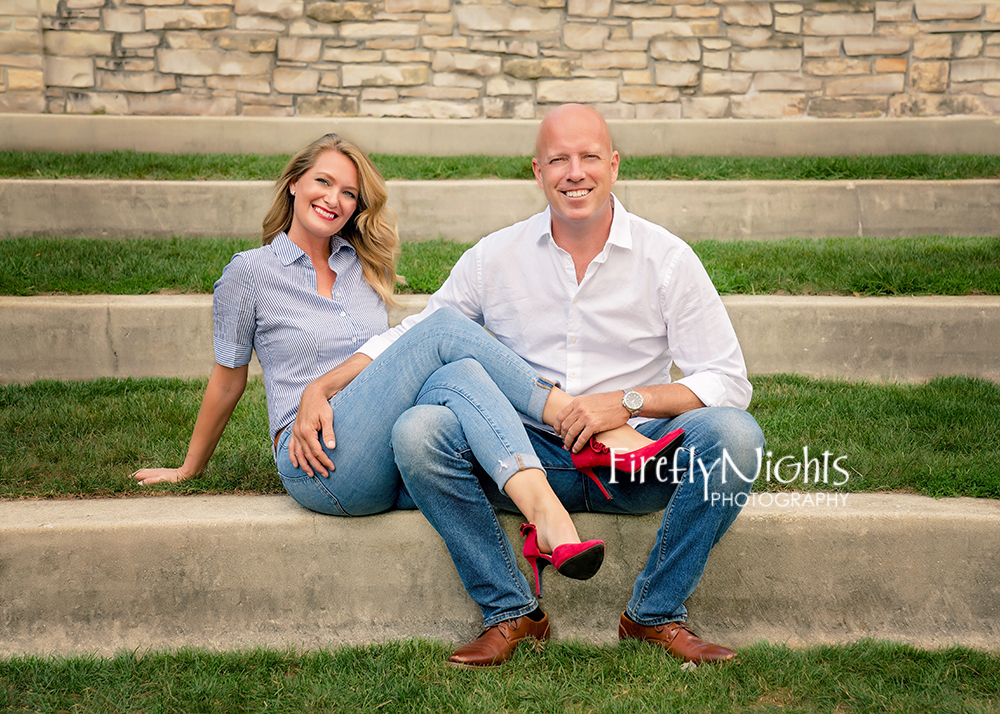 Of course it was easy to work with them. I mean, really, she could be a model!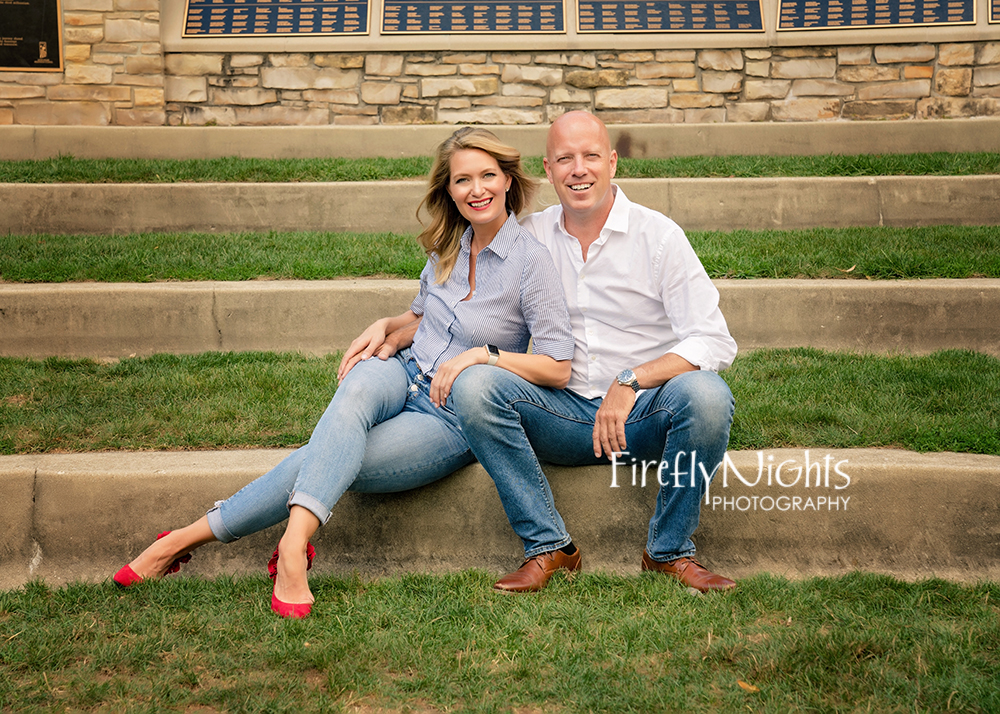 And while it is totally typical for the man to envelope the woman, I love switching things up like we did below.