Formal Family Portaits | Naperville Photographer
May 11, 2023
/
/
Comments Off

on Formal Family Portaits | Naperville Photographer
When looking for formal family portraits, I love to do them in studio because I just think there is something timeless and fine art about doing these type of family portraits in studio.  I had a blast with this lovely family who came into our downtown Naperville studio. Having a minimalistic set lets us focus on just the people. And without having a scene, it makes the images more timeless.
I love this family portrait the most with the cool and casual posing. We were going for a Vanity Fair vibe.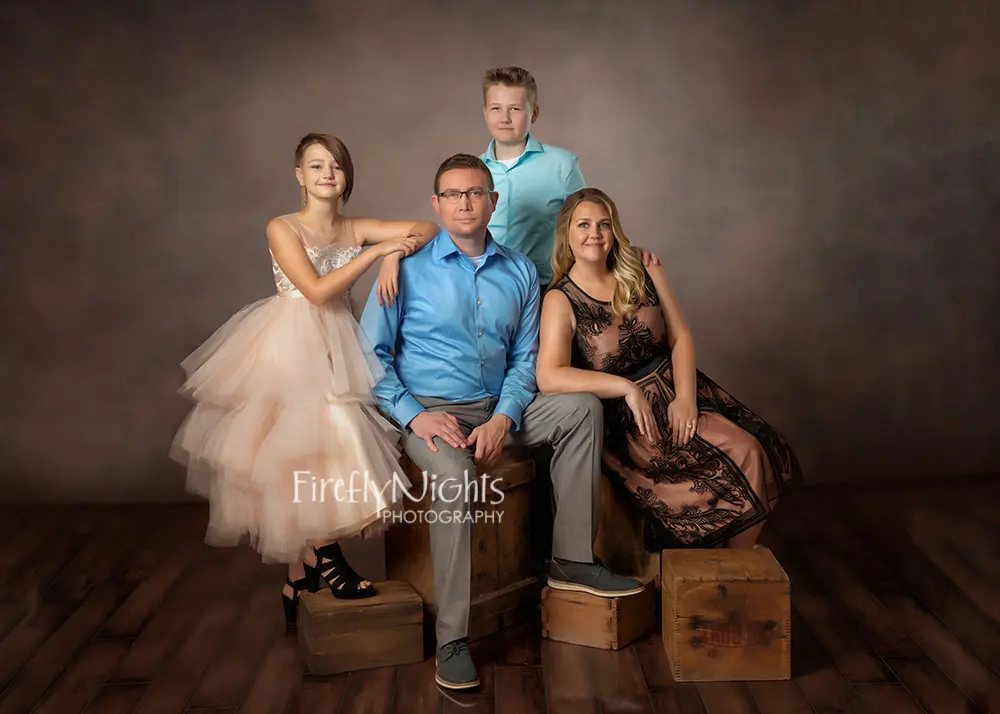 But just because were were going for a cool vibe doesn't mean we can't also be sweet and cuddly. Getting siblings who actually like each other makes posing them so much easier and more natural. As a parent, I would LOVE to have this picture of my kids up on the wall forever.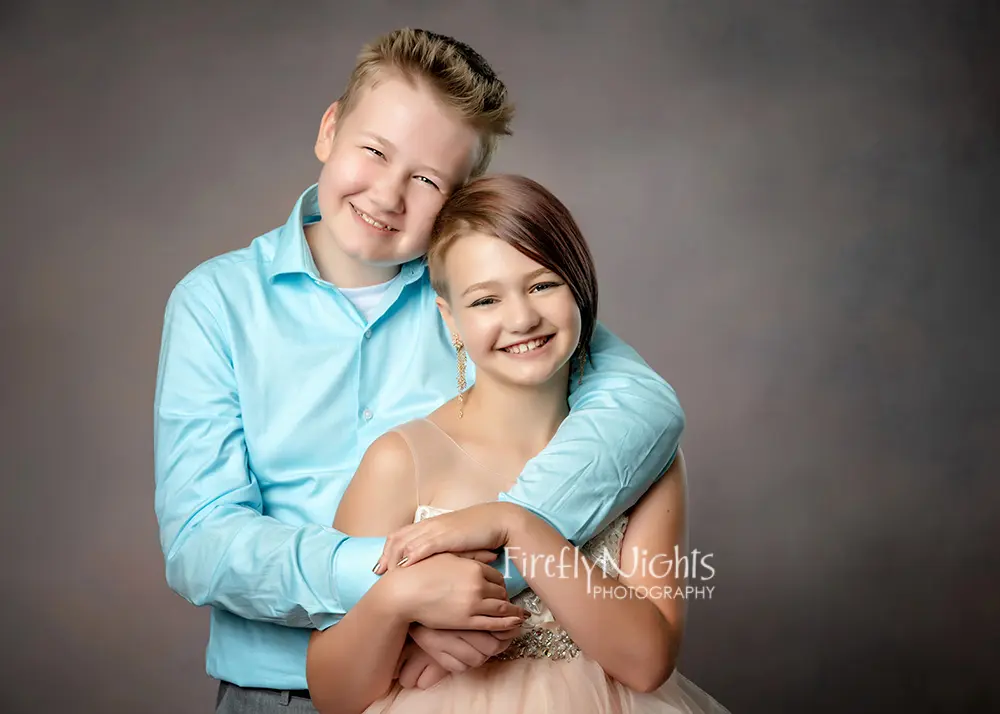 And see, we can do sweet and smiley with the whole family, too. I love how they all fit together. This session was a couple of years ago. I bet the kids look so different by now! I love how happy they all are here.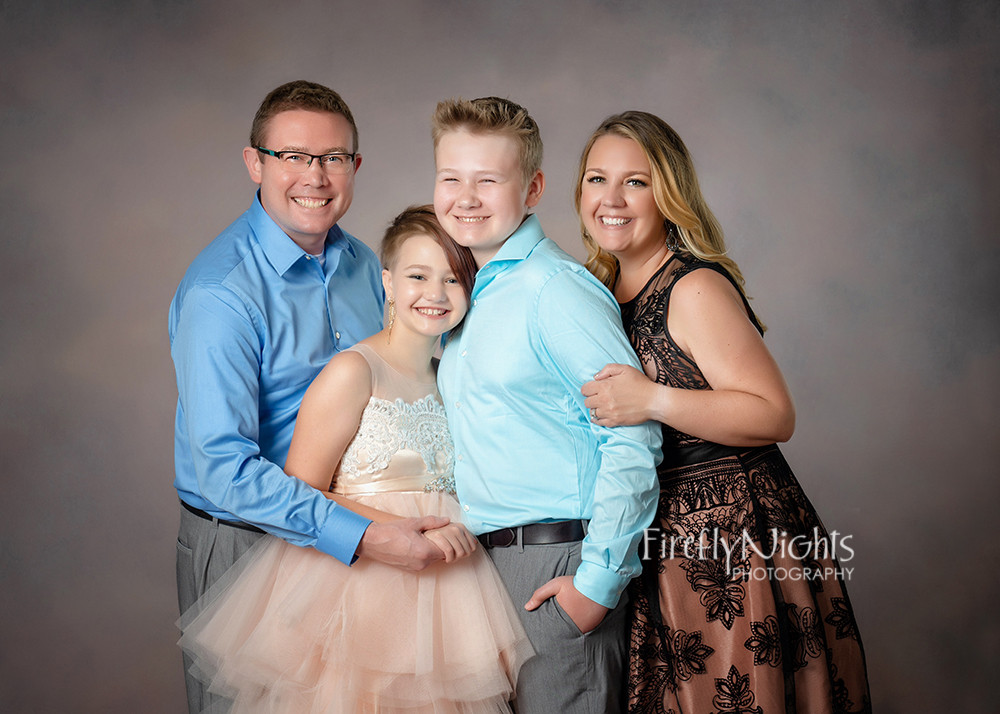 And, of course, in between the family pictures, we also did some individuals. How stinking cute is this young man? I love a good close up.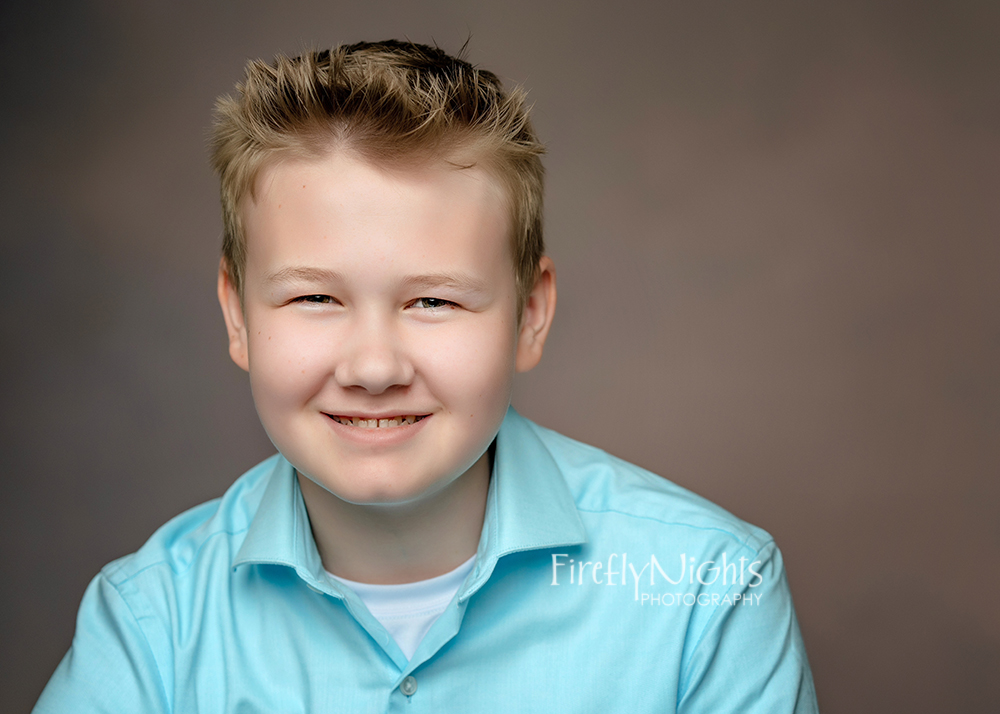 One more family pic to show off this session. Just goes to show how you can do lots of variety even with a single backdrop. The goal for this session was large wall art.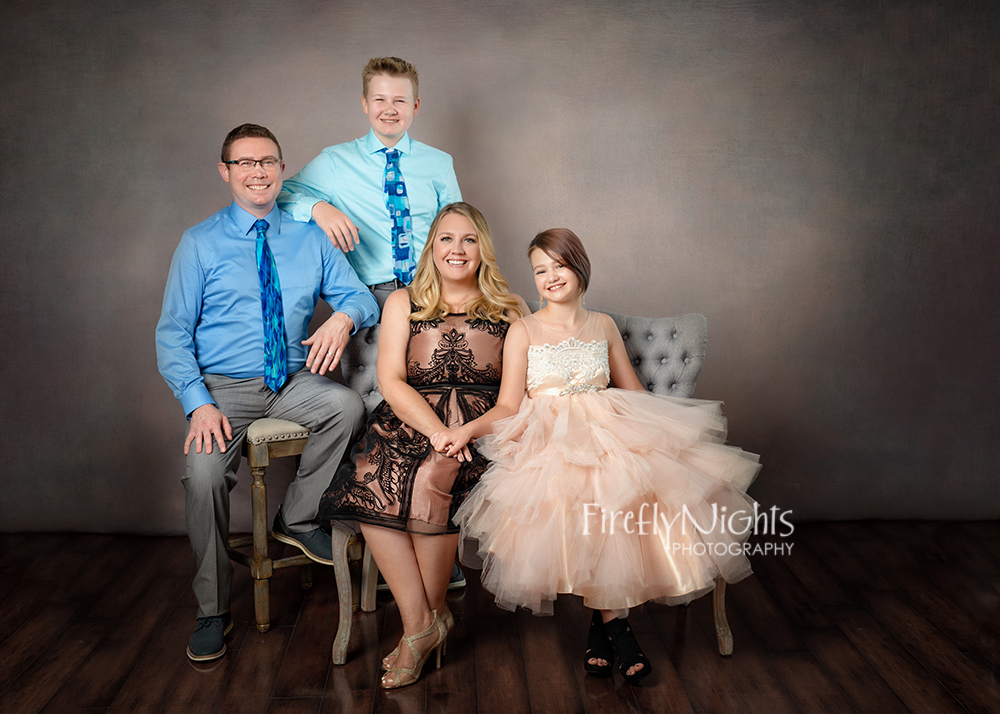 And here is one of their sassy daughter.  We wanted to stick with a moody vibe because this girl had some cool edginess to her. Love that hair cut!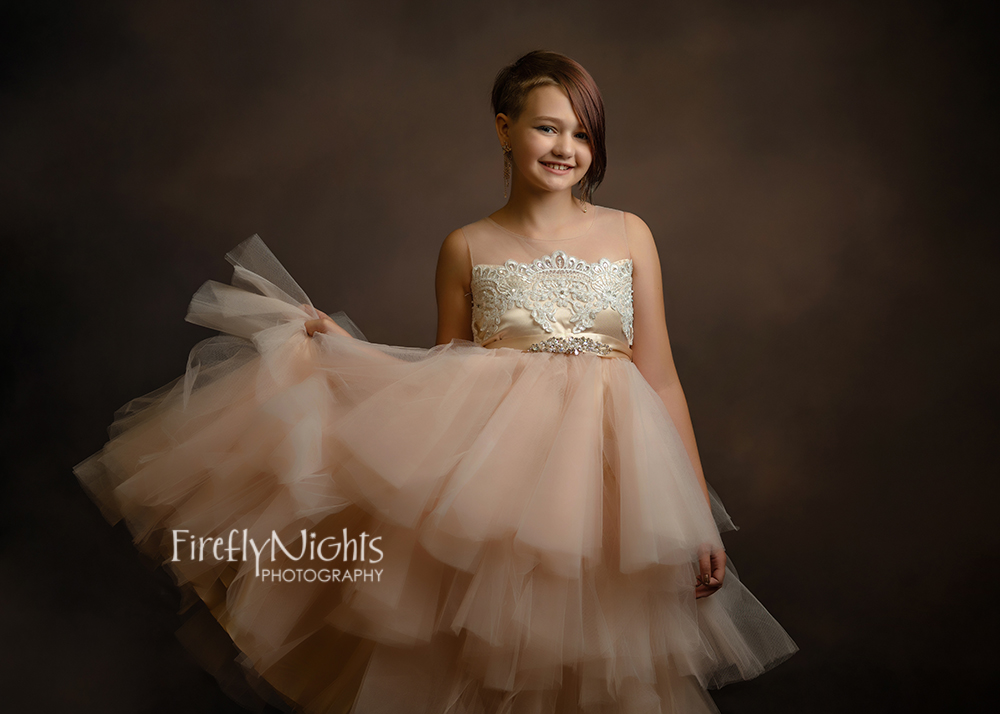 The good part about doing family sessions in studio is that we can do it at any time of day and in any weather! But of course outdoor sessions are always gorgeous, too.  Firefly Nights Photography would love to be your photographer for all of your family's needs.