Little Miss | Naperville Baby Photographer
April 16, 2023
/
/
Comments Off

on Little Miss | Naperville Baby Photographer
Are you looking for a Naperville baby photographer to help document the precious and fleeting times during the first year with your baby? Someone to create lasting pieces of art? At Firefly Nights Photography, we love to be part of your family's lives through all of your milestones.
For this little lady, we were celebrating her first birthday! With one year olds, you really can't control much. They are constantly on the go, and there is no bribing them to smile. Either they are in the mood or they aren't.  And that is okay! I love to get both serious and smiley faces for these little ones.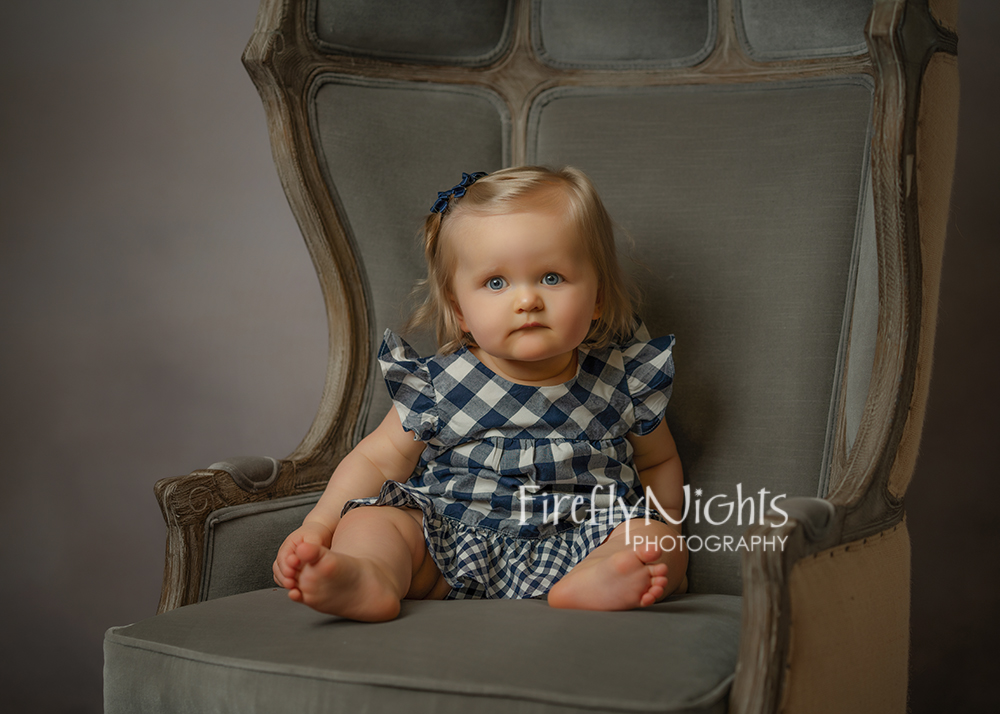 Her blue eyes were so pretty. They practically glowed and looked great with the blue plaid dress. I love this one, the way she has her head tilted reminds me of a puppy dog. LOL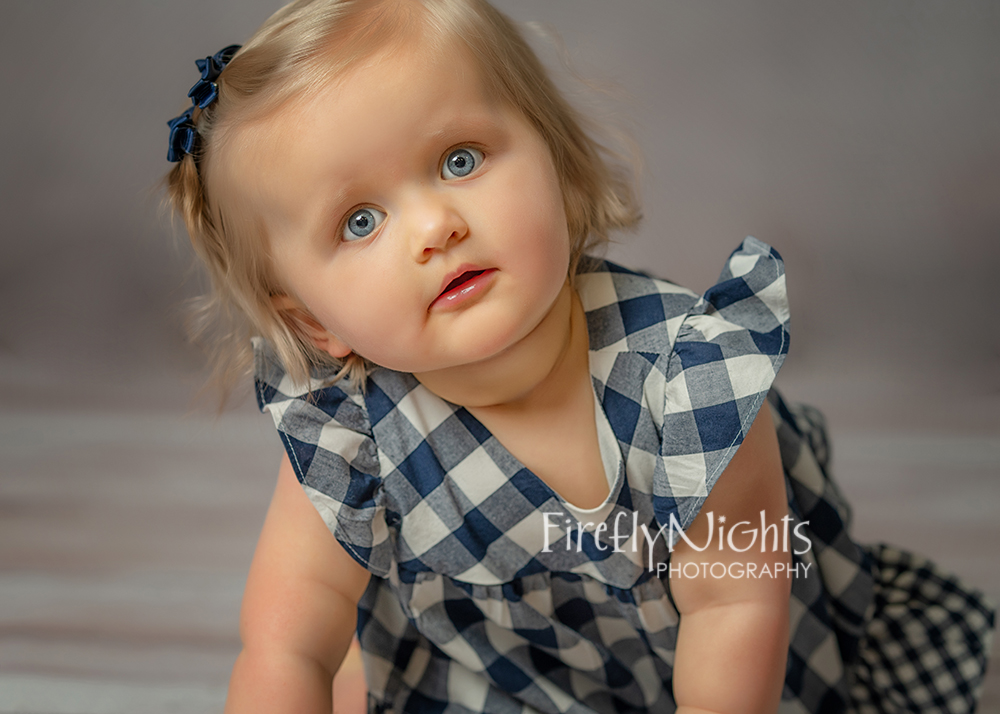 Then we did an outfit change to this pretty white dress along with a different backdrop and this cute little settee.  I love getting babies to clap with me and show their little teeth.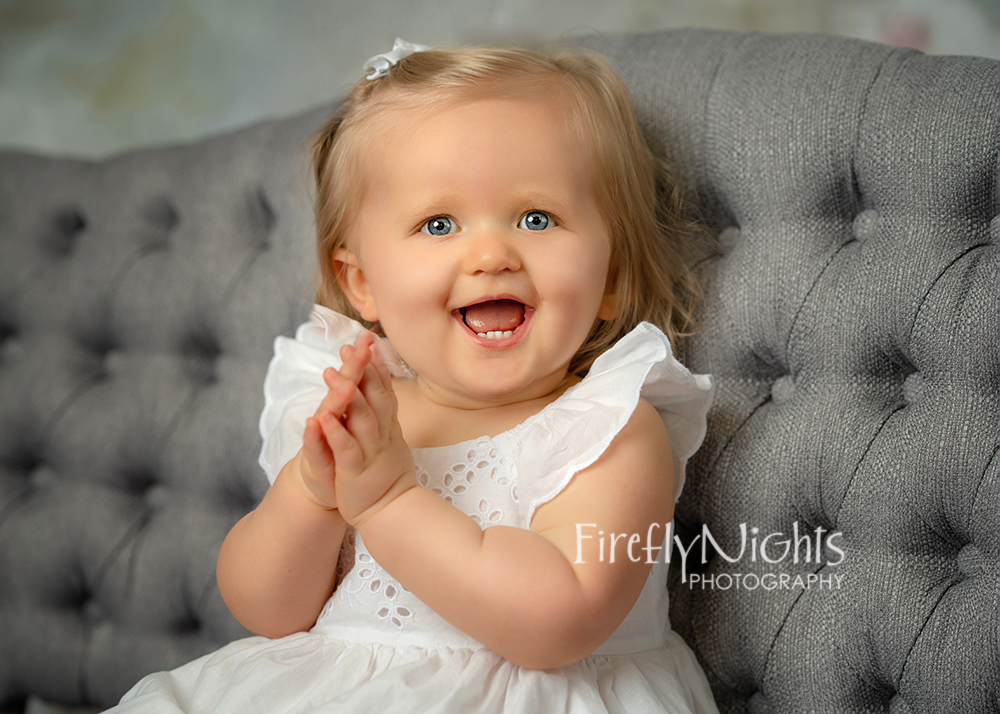 And who doesn't love a good closeup. I'm sure by now this little girl isn't even recognizable from these pictures two years ago!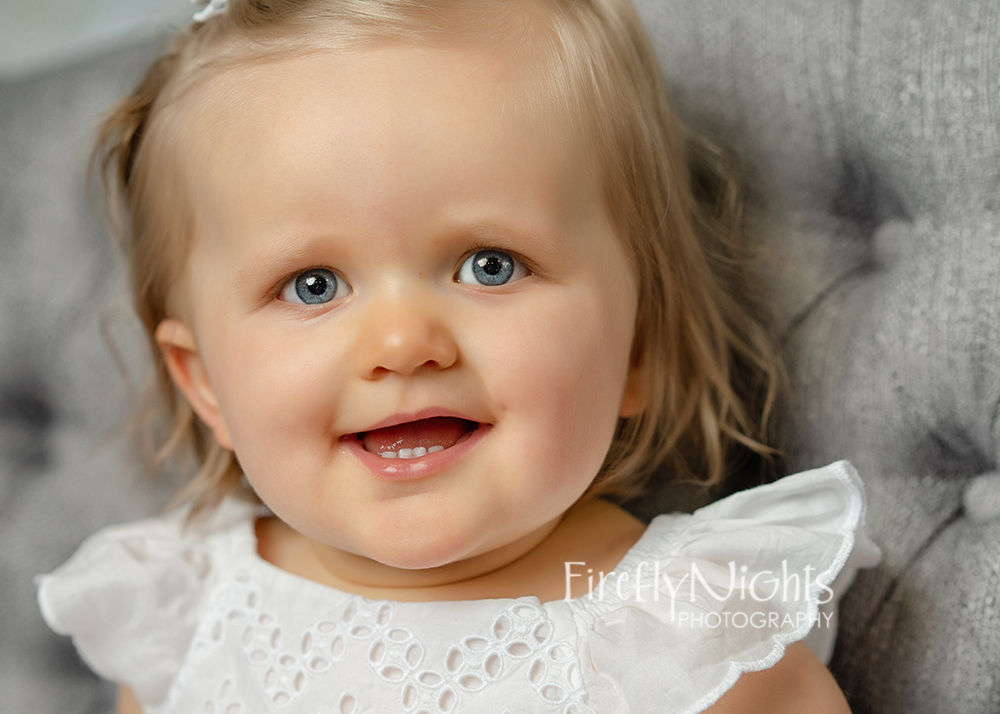 And lastly, of course we had to do a birthday celebration.