She's a Player | Naperville Senior Photographer
Since I'm so behind in my blogging, sometimes it is hard to remember a lot about the sessions, but I remember this one clearly. While she was a Naperville senior from Neuqua Valley High School, her family had not been in Naperville long. I'm so honored that I got to be their Naperville senior photographer. She was on a very competitive national softball team, and it was through my athlete pictures that they found me.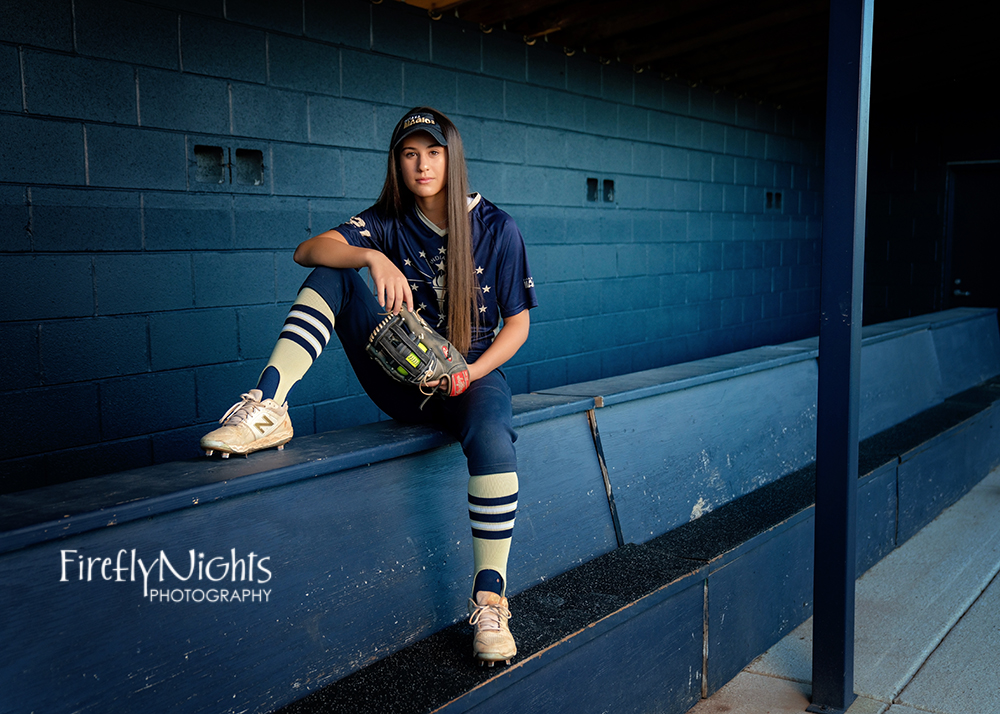 But unlike my over the top athlete stuff, they wanted "real life" pictures. It just happened to work out with some perfect color harmony that her blue national team uniform matched the high school's dugout. I loved doing these softball pictures for her. I hope her college career continues to be amazing as she plays.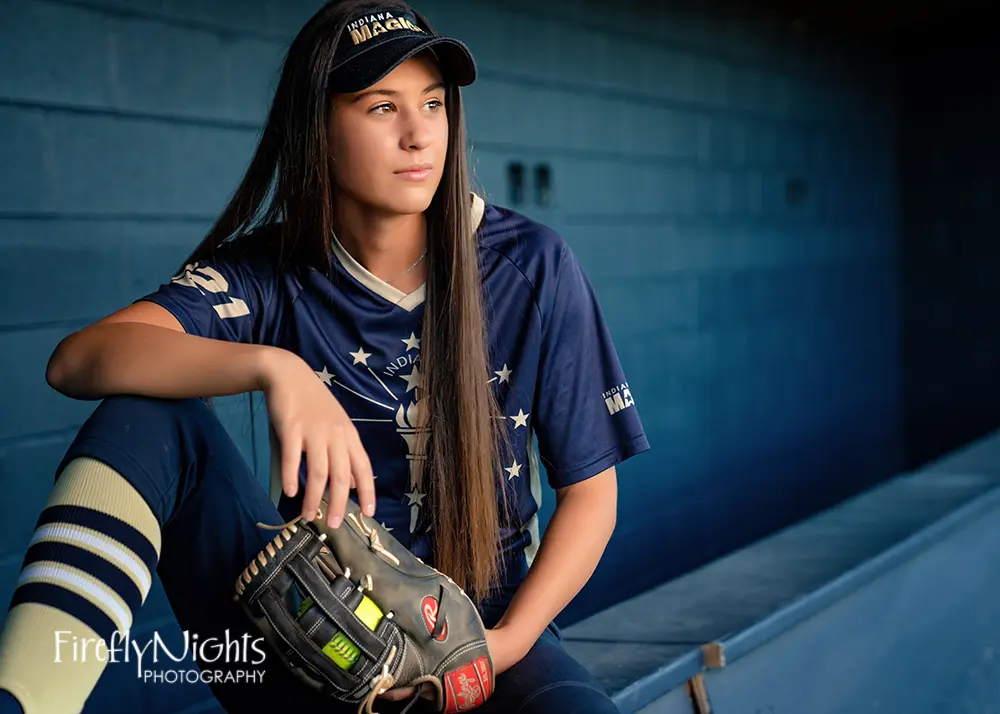 We did the softball pictures just before sunset on one day and then held the "normal" session the next day. Going from such a serious player to a sweet and smiley girl was awesome. I love seeing the different aspects of a teen's personality. We are all more than just one thing, and it is important to showcase this during a senior session.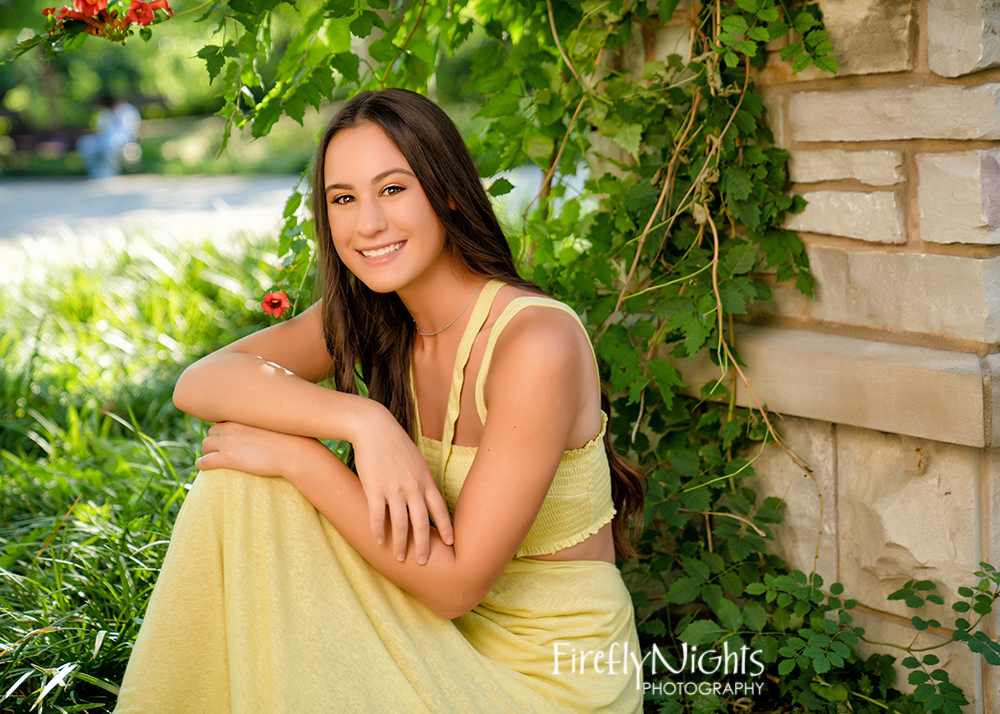 Quiet and confident, a little shy. That is how I remember her.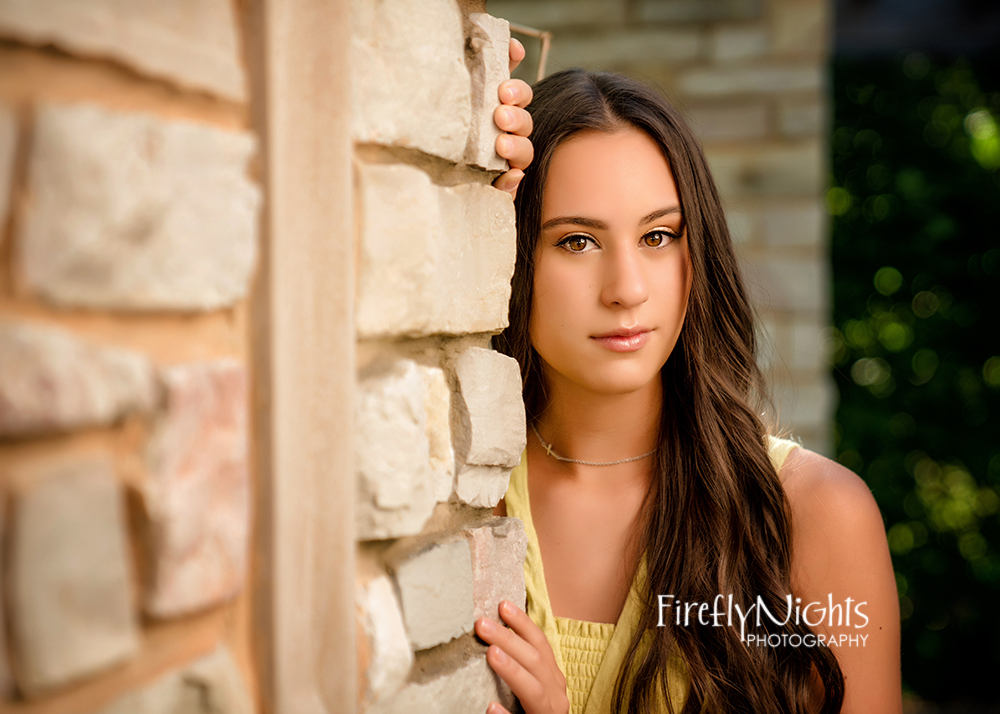 Doing something with water was one of her requests, so we chose the Naperville riverwalk as our place to go. On this day, there was a family with little kids playing in the water. I remember it was so incredibly hot and sunny out during this. Like the sun was blinding with its reflection off the water.  When it is so sunny, I am super thankful that I work with lights to counteract the sun.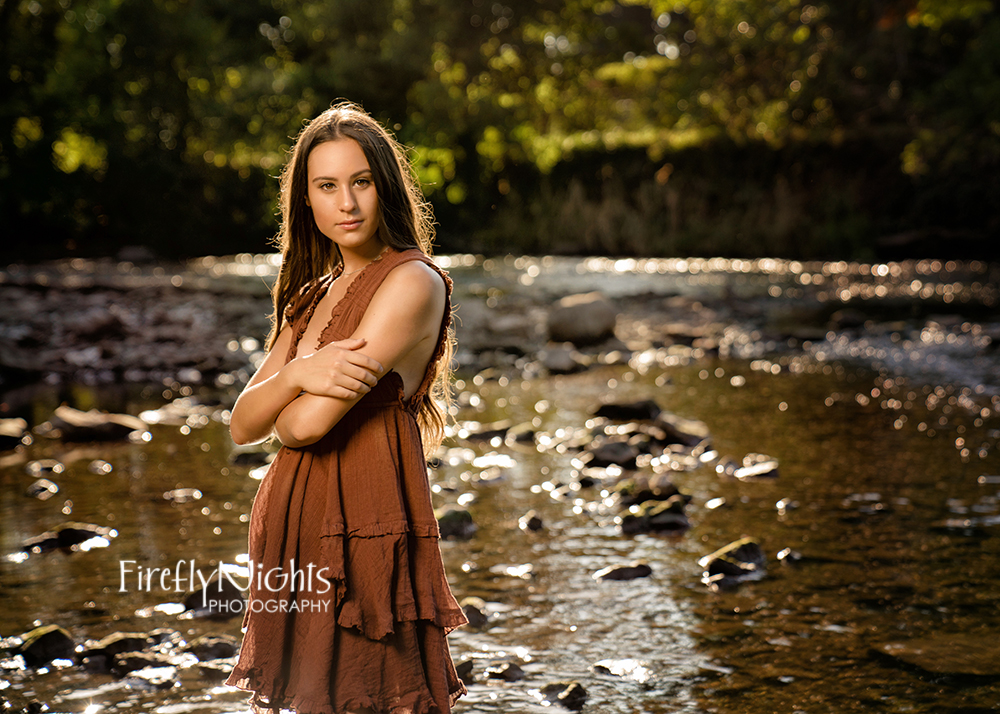 And while seniors are dynamic, and cool, and interesting, and full of possibilities, to their parents, they are simply this.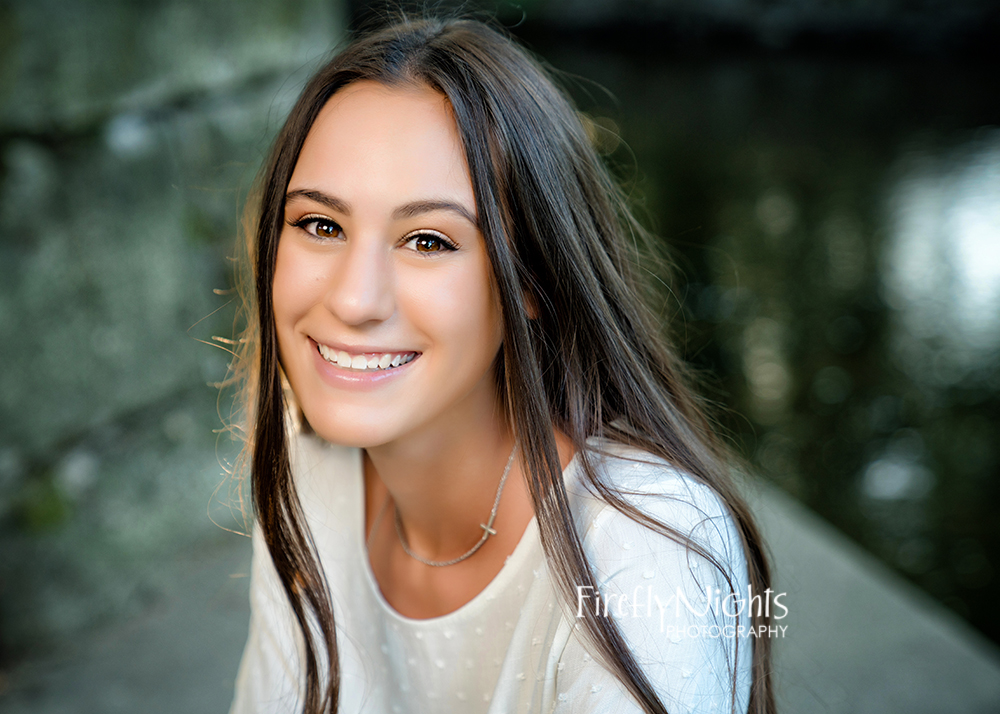 Their little girl with big eyes and a smile for them.  As a parent, that is what I would want to look at all those days when we are missing them at college. When we miss their voice.  I will want to see my kid's smile and bright eyes.
It is officially time for 2024 seniors to start making their appointments for senior pictures!