Naperville Baby Photographer | One Year Cutie
March 5, 2023
/
/
Comments Off

on Naperville Baby Photographer | One Year Cutie
What can you expect with a one year session?  Hopefully, lots of smiles and giggles! As a Naperville baby photographer, I love seeing clients come back again from newborn, then six month session, and then lastly once they turn one. Each session is so different from the last because there are so many big changes in the baby both in the way they look and their abilities. Some babies are walking at this point, some not. And it is about at this point that their littler personalities are starting to shine. I love getting their cute expressions like this.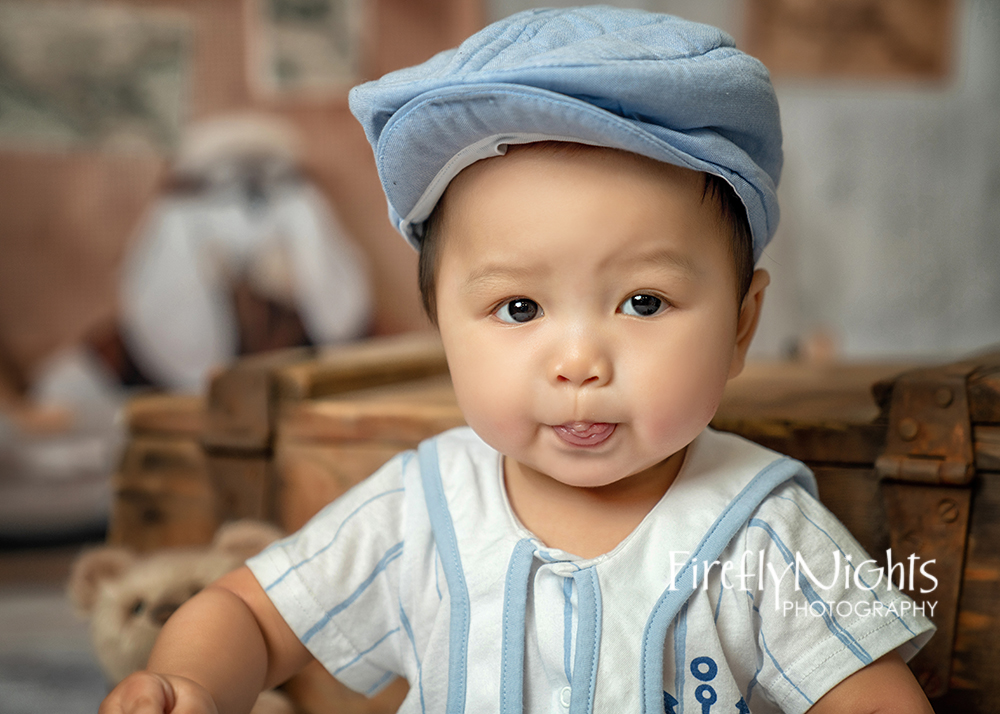 I loved using this little set. So boyish but still whimsical for a one year old. And his little outfit was perfect for this old timey look. I mean, how adorable is he?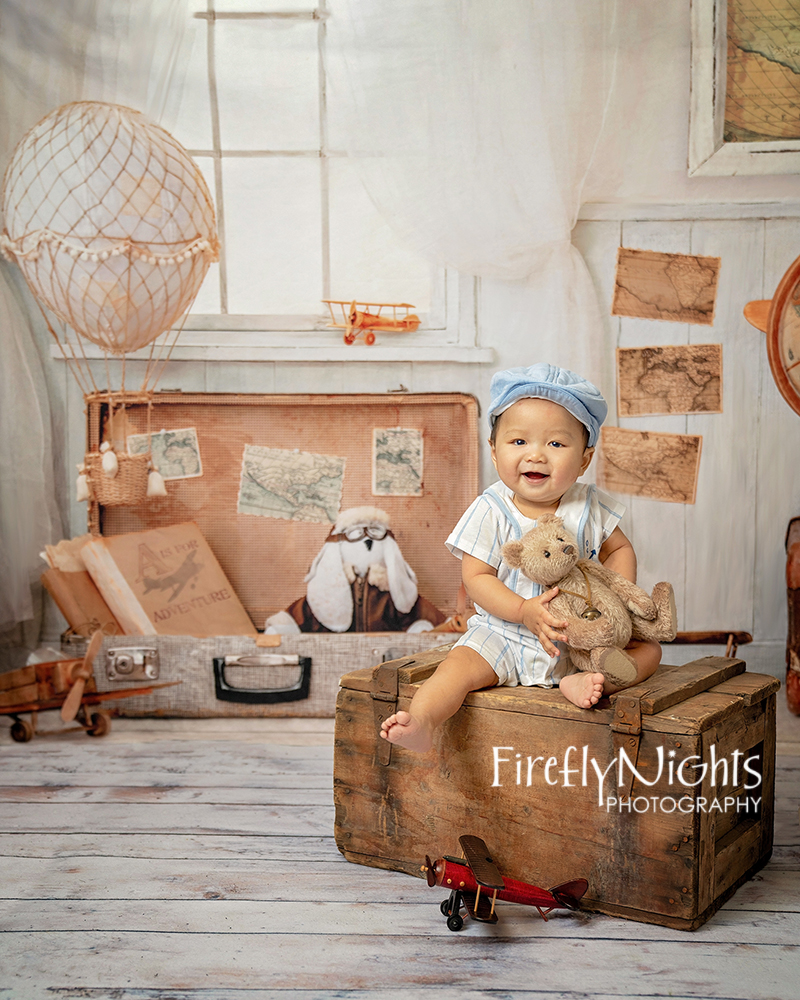 I love getting one year olds naked or nearly naked. I love showing their little fat rolls and showing their innocence as they play on a bed. His mom or dad was standing over him getting him to belly laugh. You can't fake that emotion.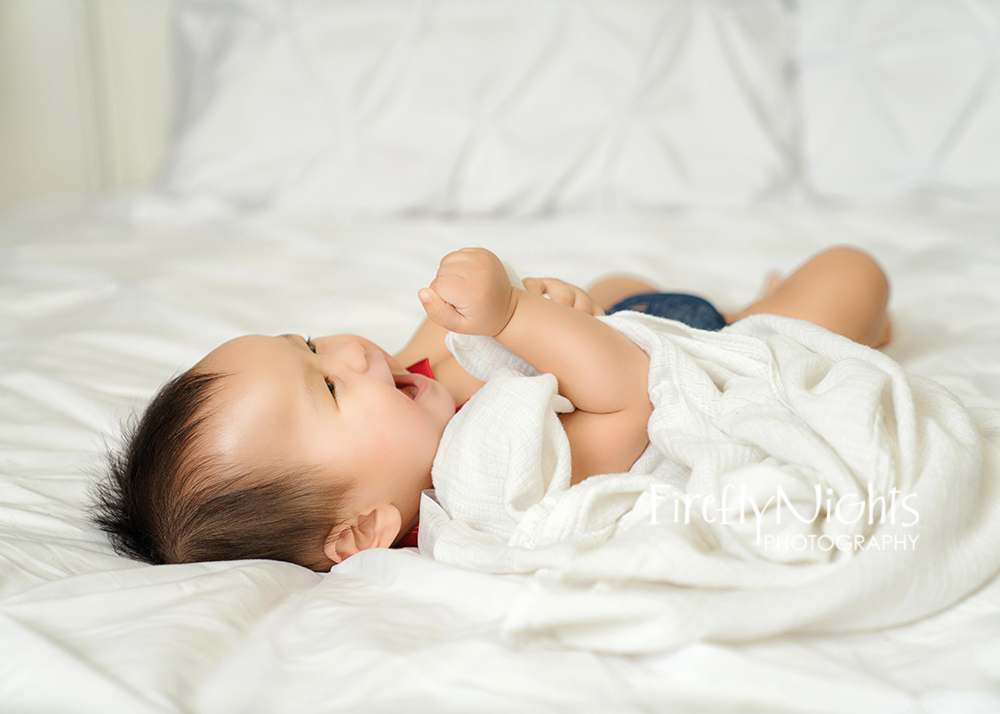 And in celebration of his first birthday, he was sporting this snazzy little bow tie. Quite the dapper dude.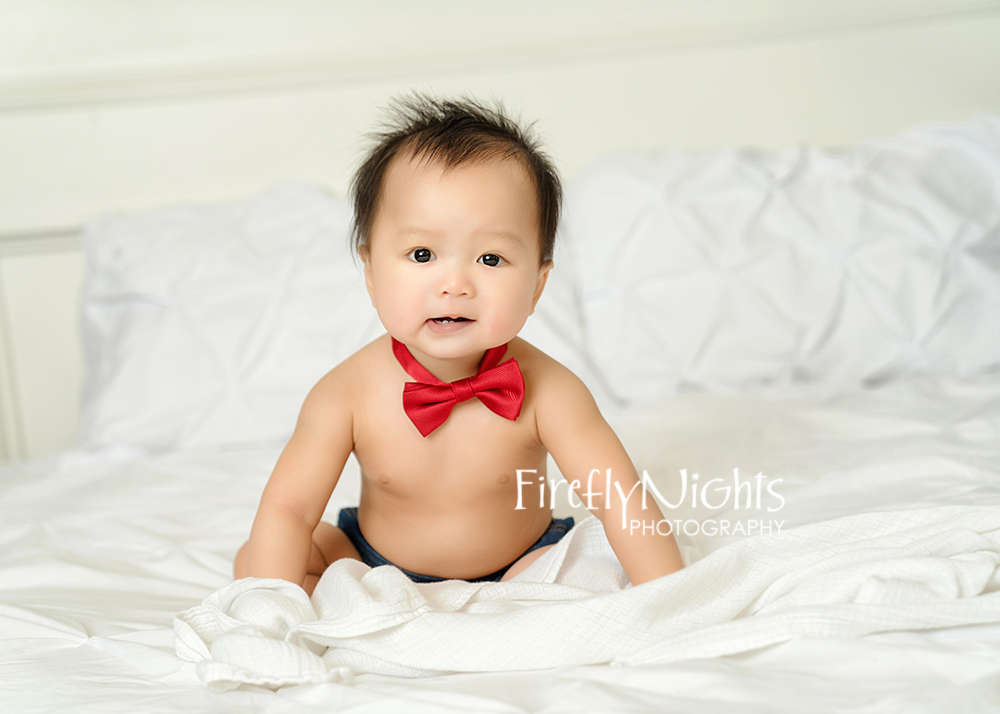 Since the family was their for the photoshoot, we made sure to get some family pictures in with big brother, as well.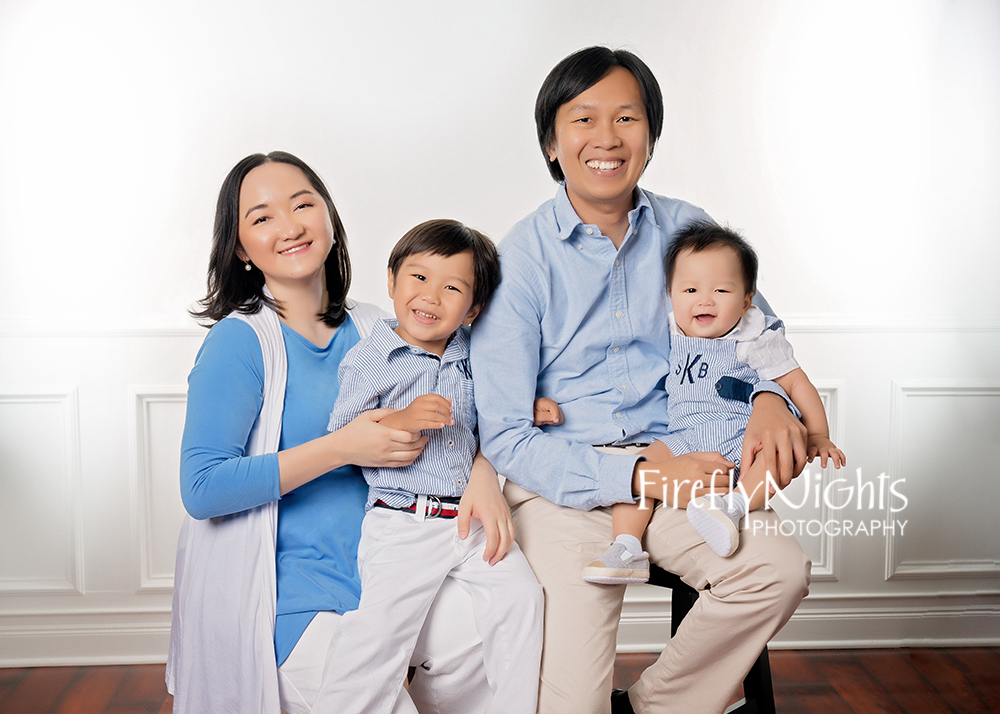 Firefly Nights is located in downtown Naperville, but we also travel all over Chicago's western suburbs for our sessions. Please check out more of our work in the Galleries section of our site.