Senior Smiles | Naperville Senior Photographer
February 19, 2023
/
/
Comments Off

on Senior Smiles | Naperville Senior Photographer
Having my studio in the heart of downtown Naperville makes it super easy to be within walking distance of some beautiful spots. Most people roll their eyes at the thought of going to the riverwalk, though.  I get it. No one wants overly done pictures. As an award-winning Naperville senior photographer, let me let you in on something.  It is really not so much about the setting, but much more about the lighting and posing.
Can I tell you how much I love monochromatic images?? And white on white is just gorgeous! This very fair skinned, blonde senior was worried about appearing washed out. I tend to edit on the warm side, so no one is ever pasty. I think she looks just lovely here.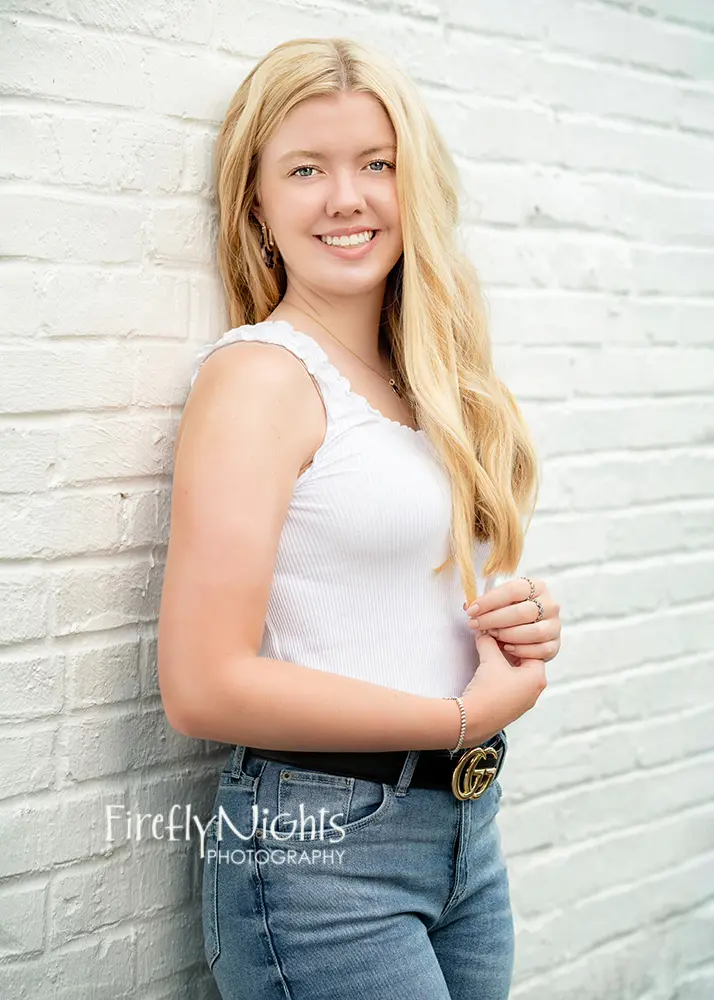 If you are familiar with downtown Naperville, you might recognize this mural wall. I didn't necessarily want this image to be about the wall, but I like the soft colors of it with her white top.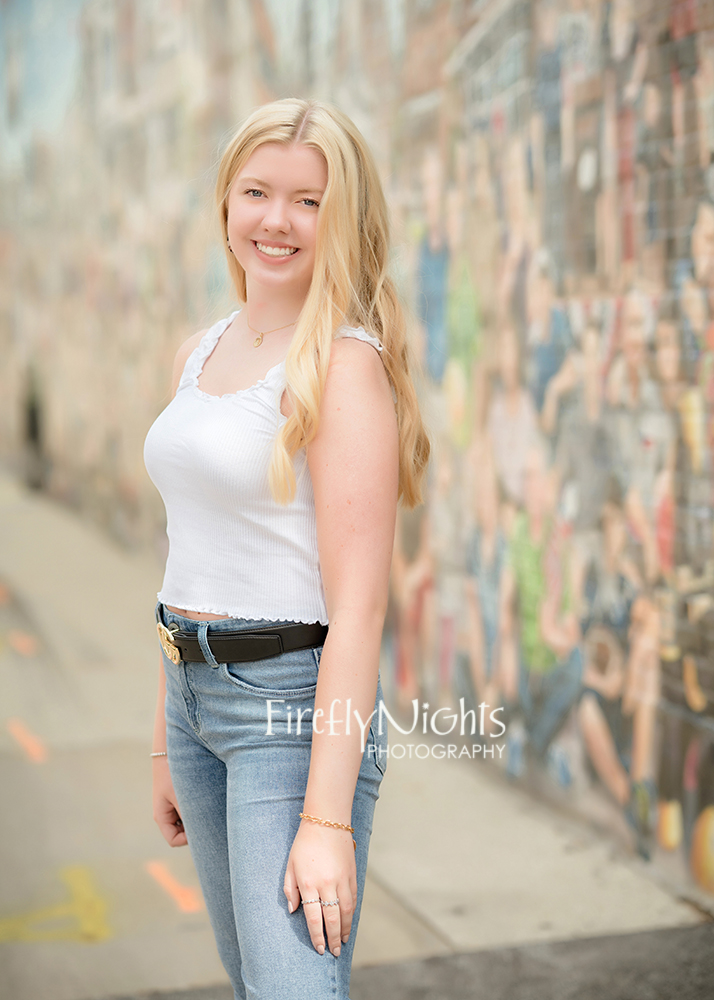 But then we switched it up and went with some darker, bolder colors with this climbing ivy. With the deeper colors, she really shines.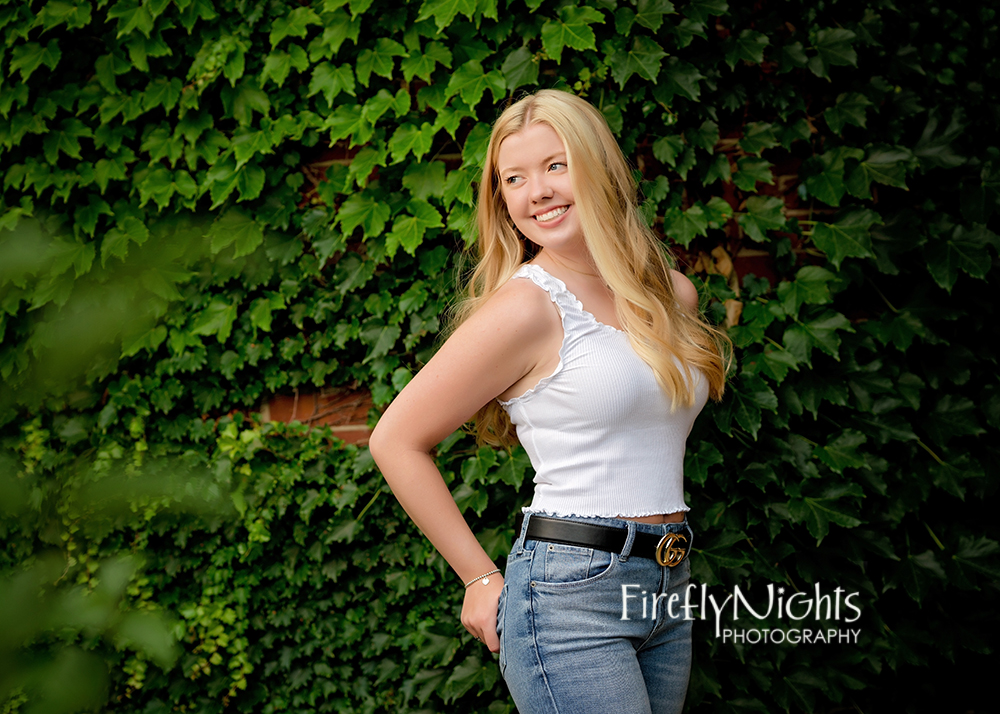 In the spring and summer, the river walk can be a riot of color with the carefully planted flowers.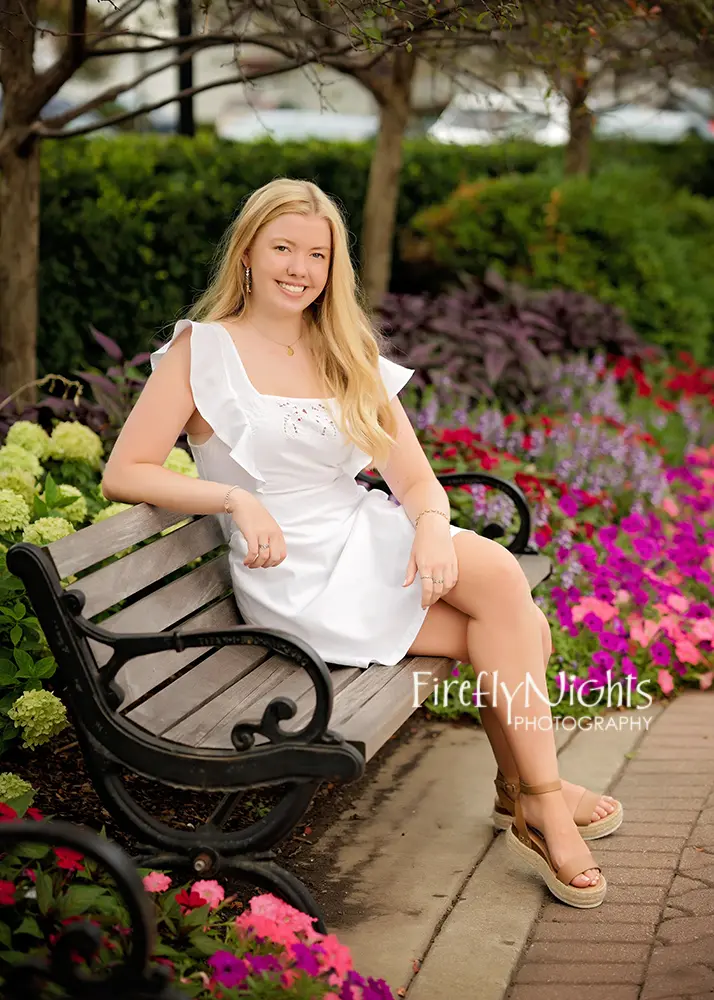 And while people think "a girl next to a tree" is soooo boring and over done, I got to tell you that I love this specific tree and this specific spot. Look at that perfect rim lighting from the sun hitting the back of her hair. I counteract it with my own light to the front side to provide gorgeous lighting like this. Something timeless.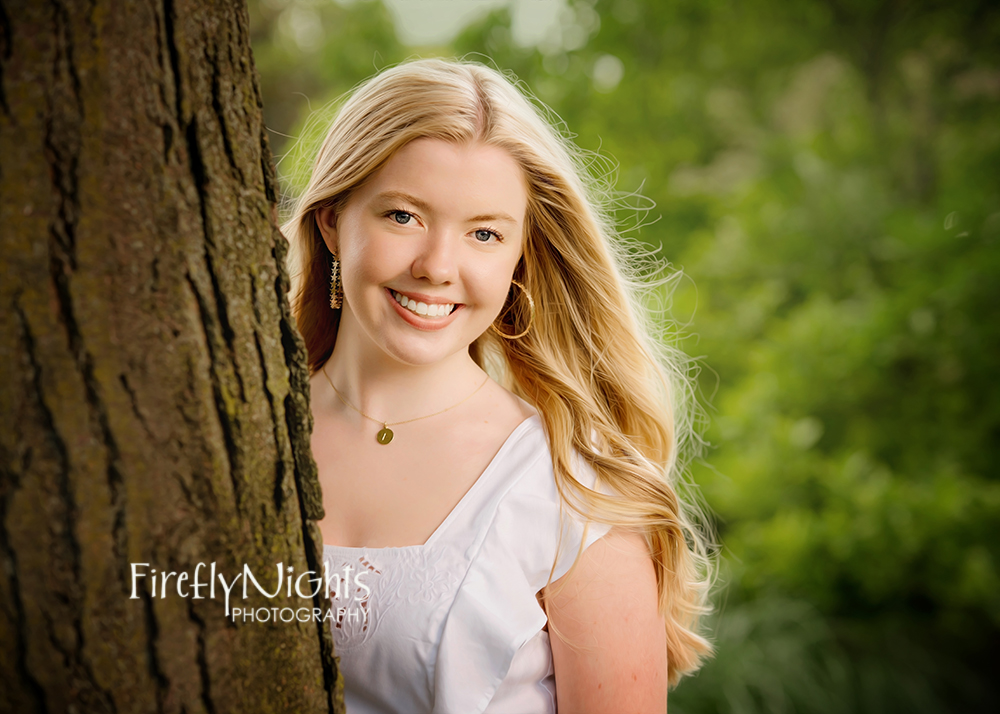 Ok, how about just one more of the white on white?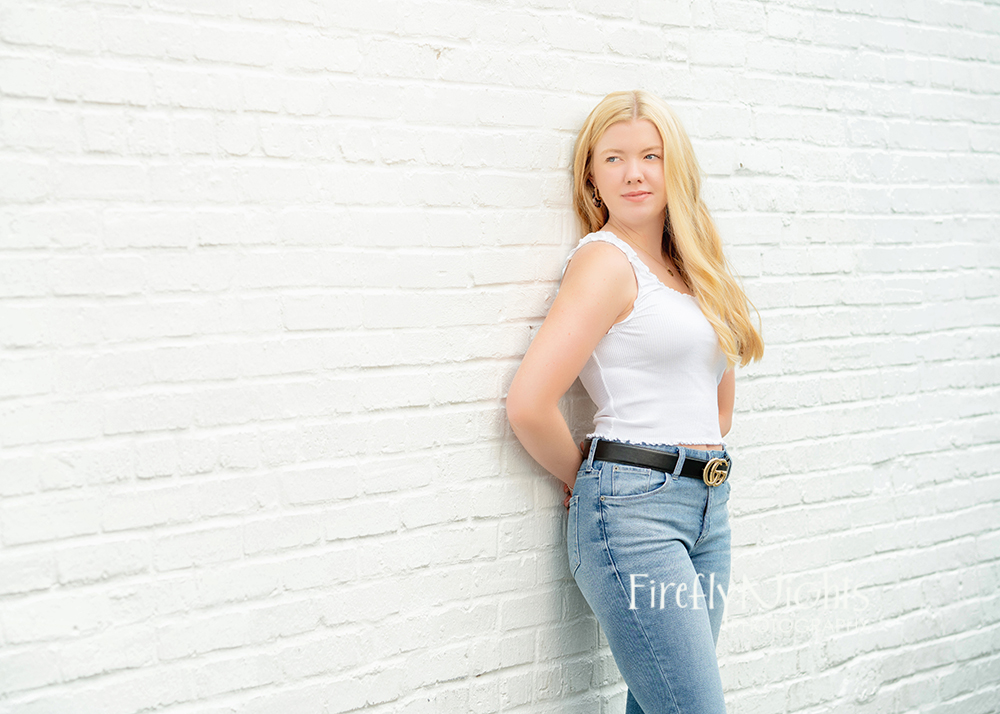 If you have a 2023 senior who still needs senior pictures, you need to book now! Please check out our Senior Gallery as well as our Athlete Gallery for more of our work.