Naperville Photographer – Life with a One Year Old
December 18, 2022
/
/
Comments Off

on Naperville Photographer – Life with a One Year Old
When people ask what type of sessions are my favorite, I usually say, "all of them". That is because I get bored easily and truly do enjoy the variety. While I don't really have a favorite, I will be honest and say that one of my least favorites are one year sessions.  Gasp! I know! I can't believe I actually said that out loud, but hear me out.  Newborns are precious, and 6 month olds are the absolute sweetest things ever! Families are fun, seniors are creative.  But one year olds…  they are work, man! LOL
One year olds are mobile and on the move. They feel their emotions and there is no reasoning or bribing them, yet. We are all at the mercy of a toddler's whims.  So if a one year old is happy – then it is awesome. But if a one year old wants nothing to do with me? Then it is a not so fun session.
Not that that was the case with this little guy. One thing that made it more of a success was doing the session outside where he could explore and also have his family around him, making him more comfortable than if it was just me and him. Being safe with mommy makes it much easier to get these smiles.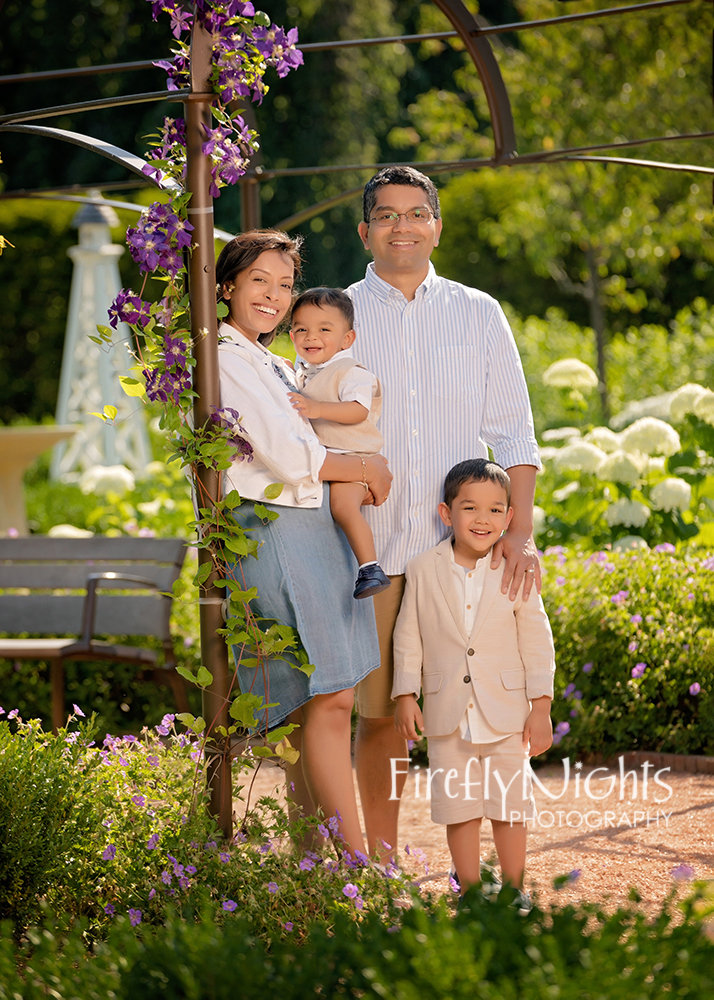 And since they can stay close, this little guy was happy to play with me. Isn't he adorable with that little bow tie?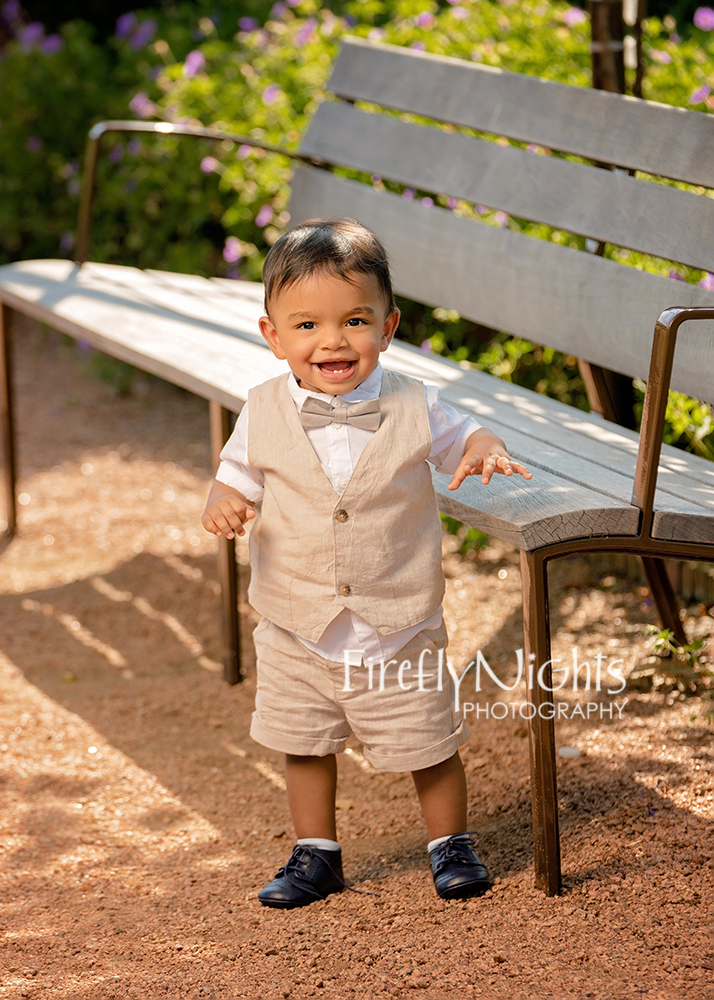 And while we were there to celebrate this little guy's first birthday, that doesn't mean we weren't also paying attention to big brother.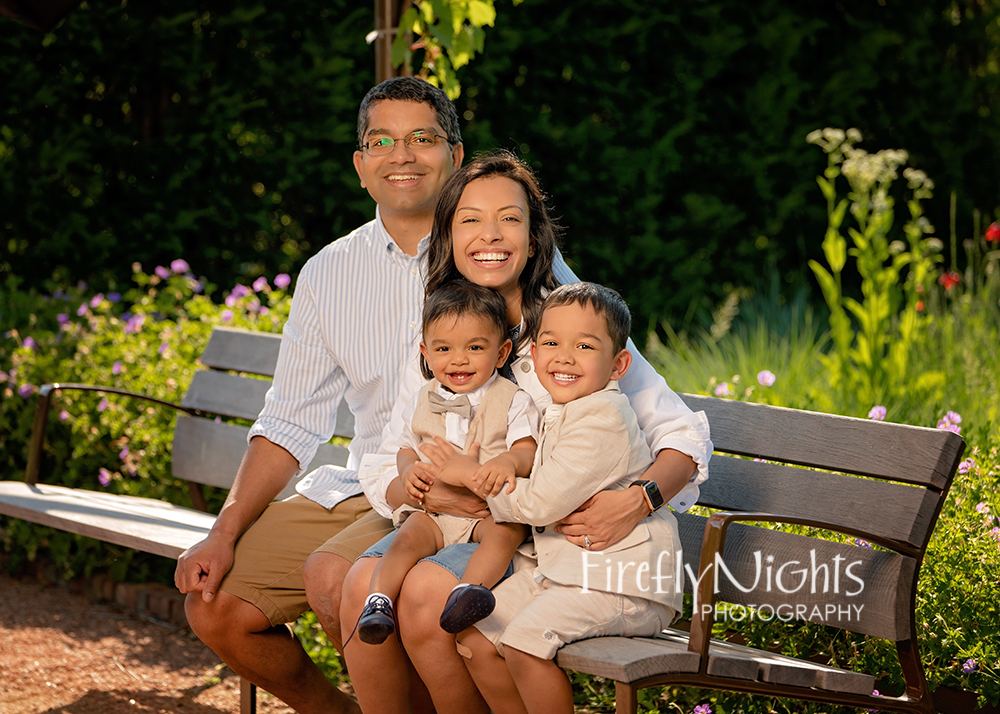 Letting toddlers run around and be free makes them much more prone to being happy. Add in a big brother who would chase them, we got lots of giggles.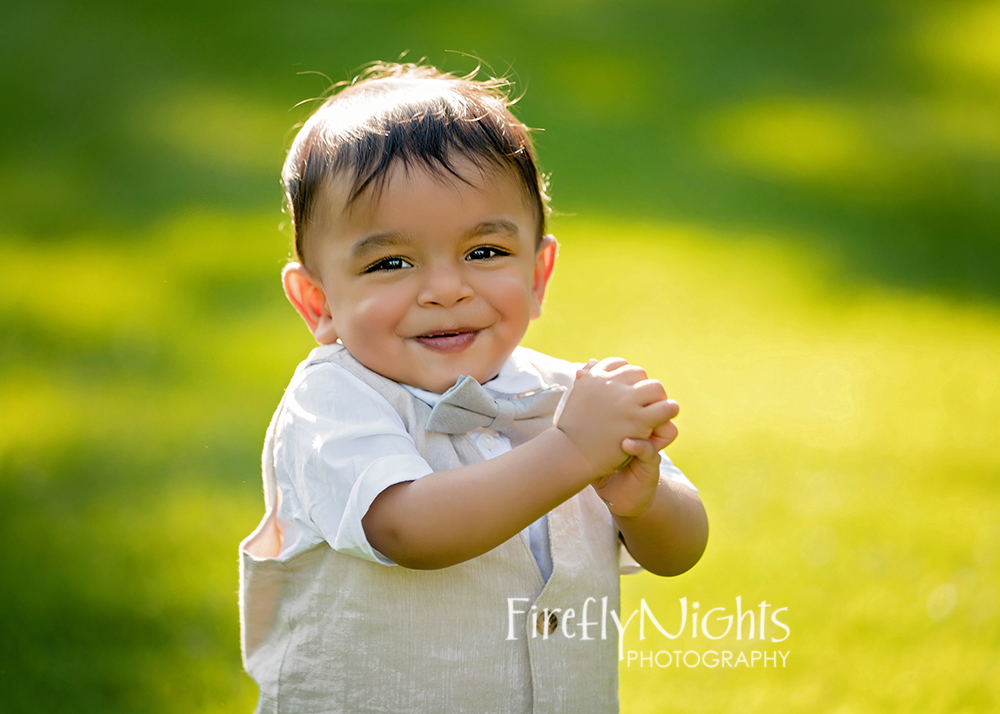 Now let me return to another reason why I don't tend to love one year sessions.  The smash cake. Now, I LOVE it when a baby goes to town with getting messy and smashing their birthday cake and making a mess.  I do these smash cake sessions as part of their first year session at the end. Either in studio or outside. What I don't love is what no one tells you – most babies do not actually love playing with their cakes. By far, most babies actually are not at all interested in them. LOL  His mom made a special rainbow cake for her rainbow baby.