Naperville Newborn Photographer | Beloved
December 30, 2022
/
/
Comments Off

on Naperville Newborn Photographer | Beloved
Its appropriate for me to post a newborn session today after having a dream last night that I suddenly like 9 months pregnant (was a nightmare LOL).  Just because my baby-making days are behind me doesn't mean I don't absolutely adore newborn sessions, though. I love me my baby fixes! Being a Naperville newborn photographer means I get to fill my heart up with baby goodness during these sessions. I gladly rock and settle them.
It has been a while since this session, but it was definitely a beautiful one of this baby boy. When there are older siblings, I always start with the family first. This family knew that we were creating art, and big sister's dress did not disappoint!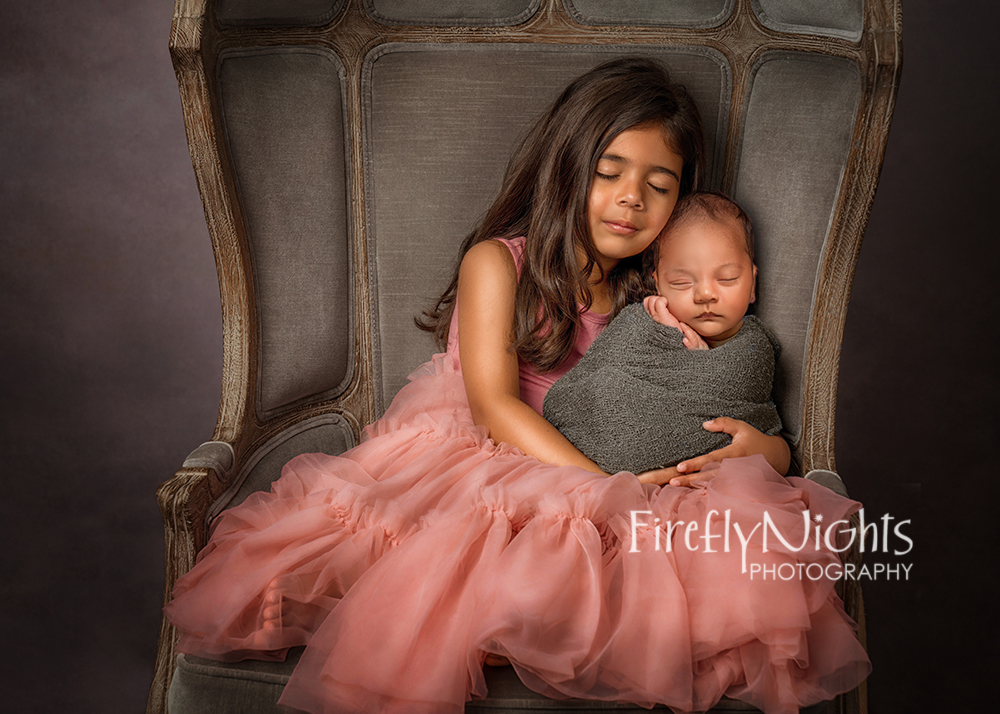 And then I wanted to get a classic image of baby in dad's hands. Their smallness lasts for but a blink. Even in a week, the baby is bigger, so getting them in hands as a measurement will always remind the parents just how small their child was in the beginning. And while I do not do many images in black and white, I do love the quietness it invokes here.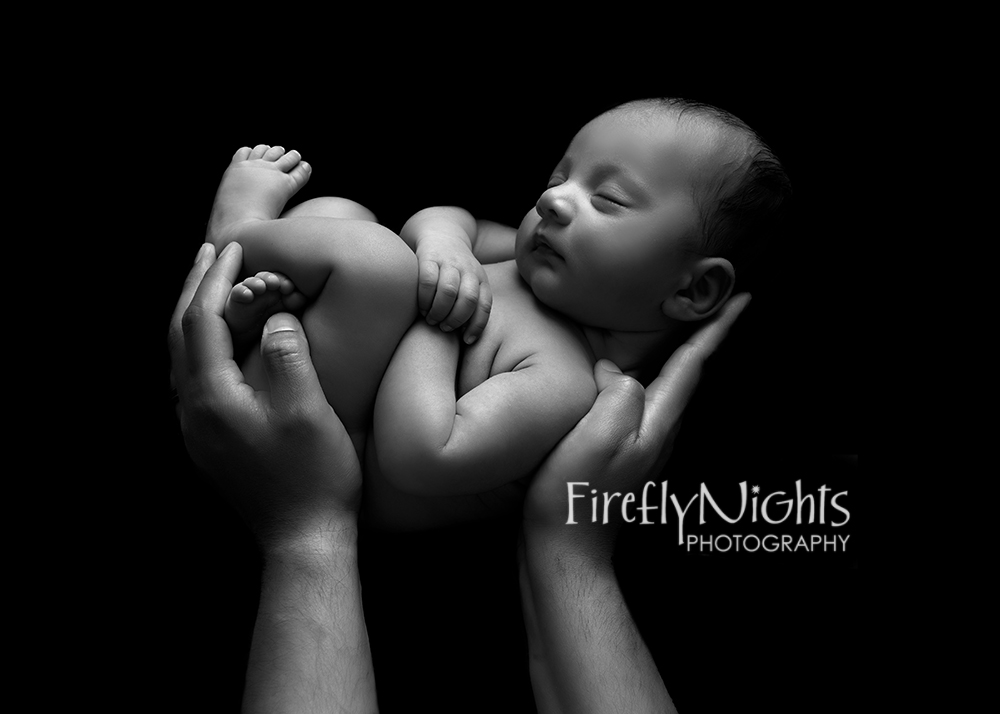 After family pictures, it was time for just me and baby. Sometimes I start with prop images like this if baby is nice and asleep. Since we were doing lots of darker images, I wanted to change it up with something lighter for at least one set. I also love all the different textures here.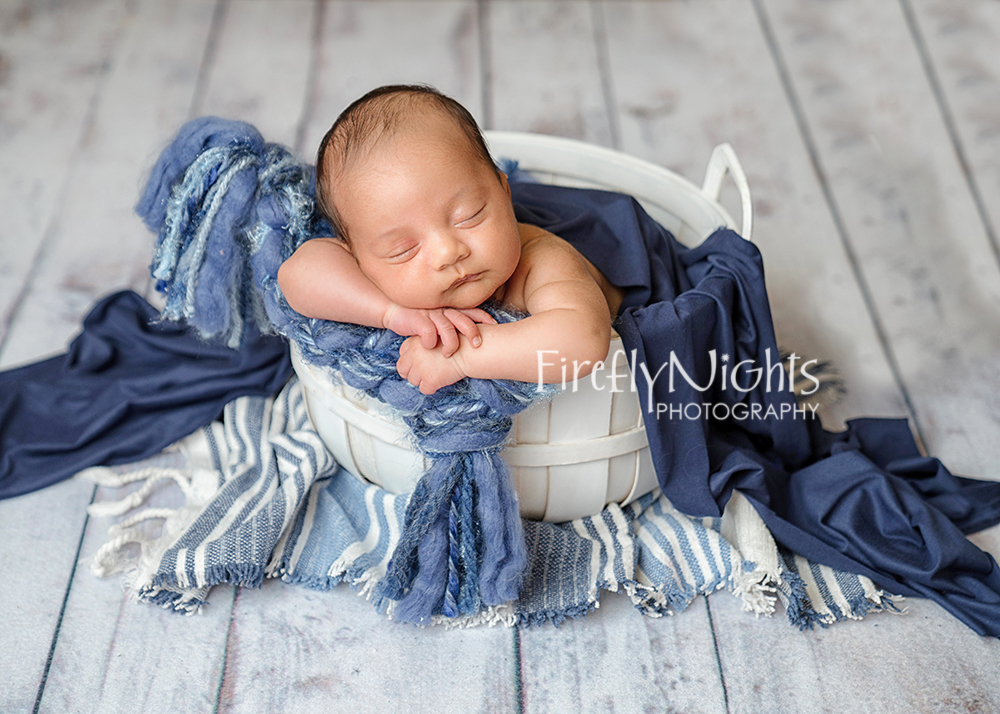 As he was sleepy, we also did our more simple blanket pictures which I also always love. In these, it isn't about the prop, but just about the baby. I have parents choose colors that they like, and then we go from there. I also have newborn outfits perfect for photoshoots to choose from if you prefer them dressed.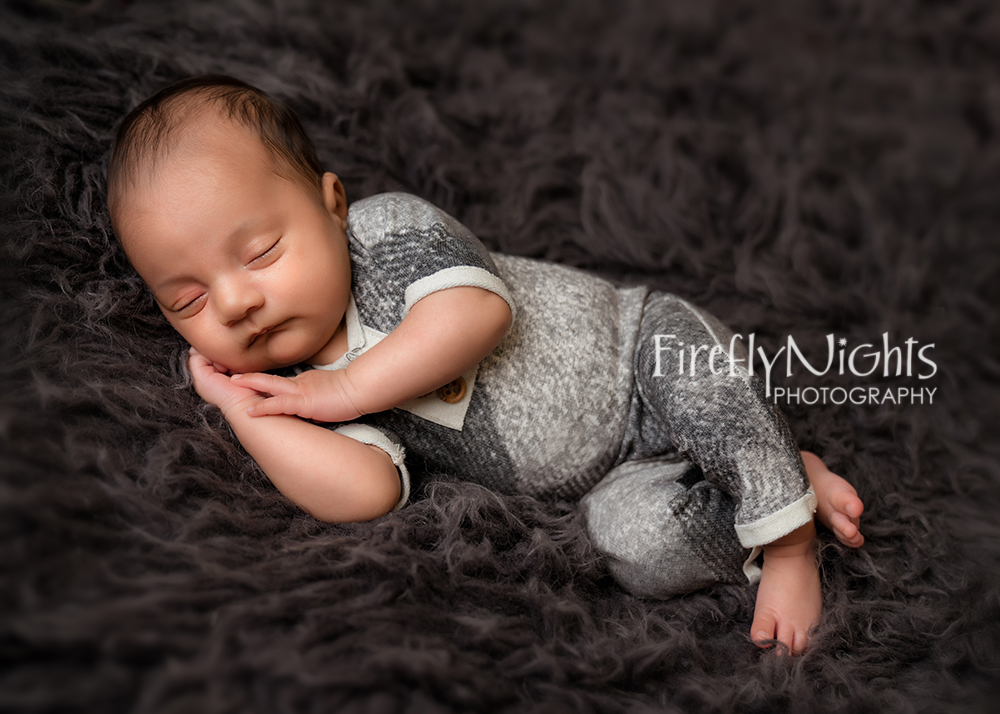 And again, a mix of dark and light.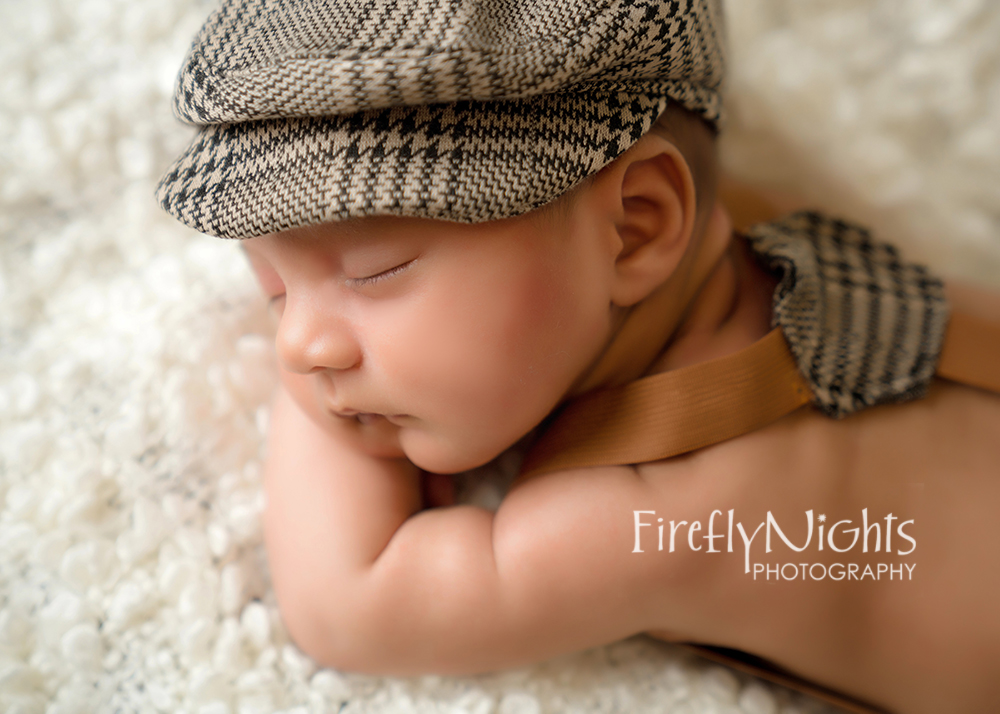 Even though baby woke up, by swaddling him nice and tight, he was secure enough to be placed in this box. I waited for his eyes to come back to me briefly to get this stunning image. I love green like this with baby boys.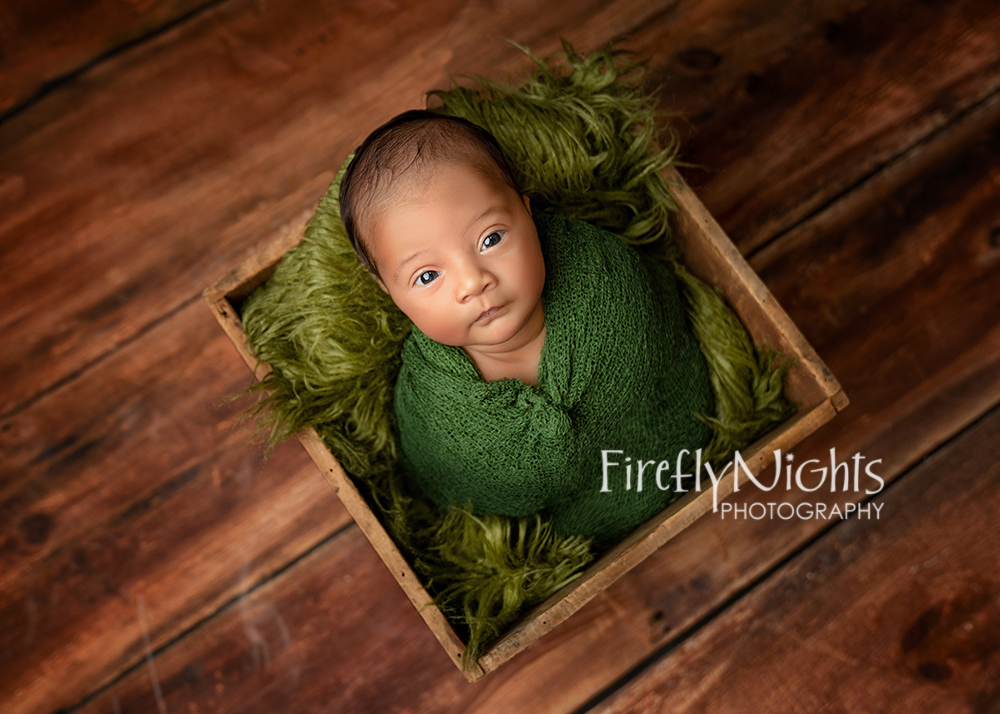 Please look through more of our work in our Galleries section. Firefly Nights Photography is here for all stages of your life – from maternity and newborn through high school seniors and family sessions.