Cousins | Burr Ridge Photographer
November 15, 2022
/
/
Comments Off

on Cousins | Burr Ridge Photographer
Doing extended family sessions is always a treat as a photographer. I love getting the full groups as well as breakouts and individual pictures. Usually, this means I get grandparents and whatnot, but that wasn't the case with this group.  For this gang, it was all the cousins together. I love this group. They are utter chaos, but so much fun.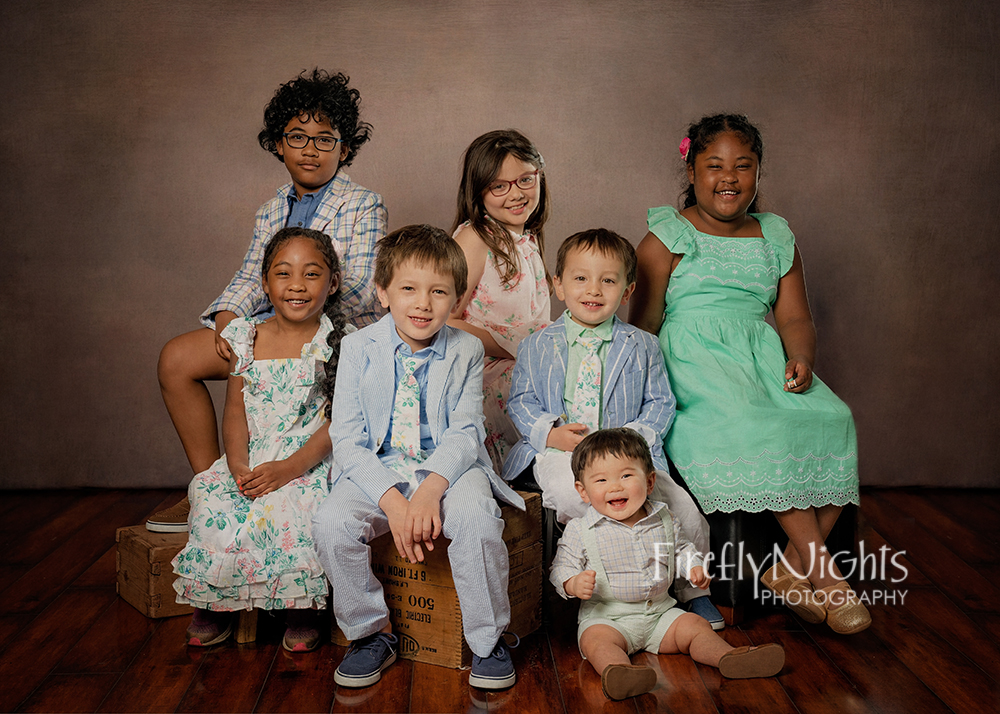 I love the diversity in this set of cousins. It is so wonderful to behold. And their choice of clothing was spot on!  So while the above group image was my favorite, and I did the siblings in small groups, I really wanted to show some of the individual images. I decided to edit them as fine art portraits, and I absolutely love this first one.
Her thick hair and expression were perfect for the fine art look.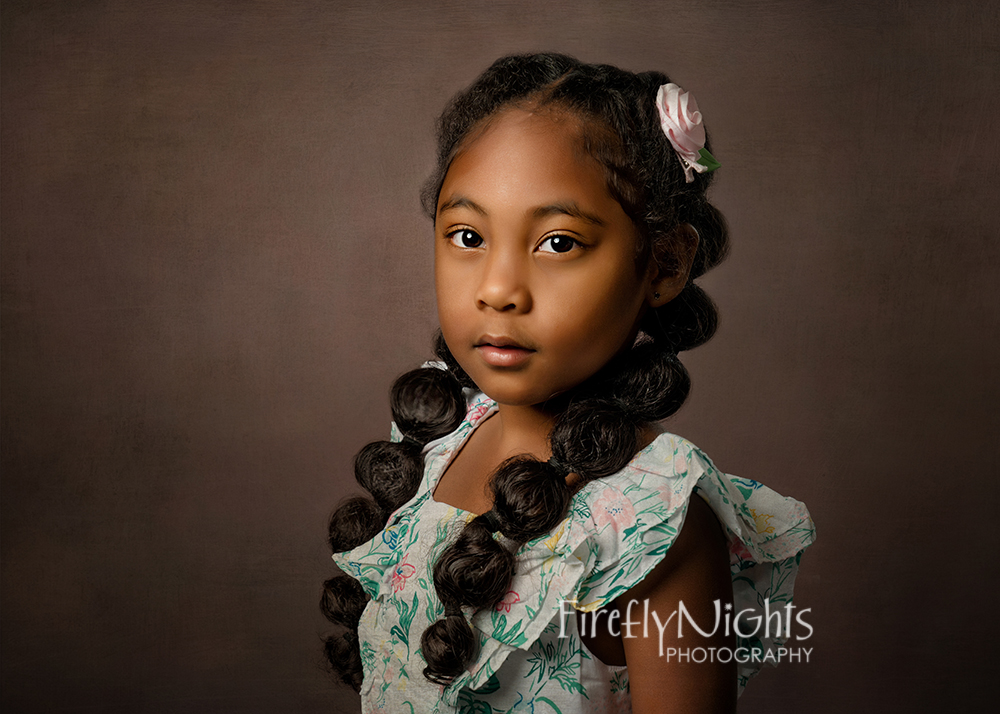 Defining what makes a portrait fine art is hard to do. It is more like defining what is art – you know it when you see it. They are timeless, and do tend to be more serious and moody. I loved his unkempt hair. So appropriate for his age and personality.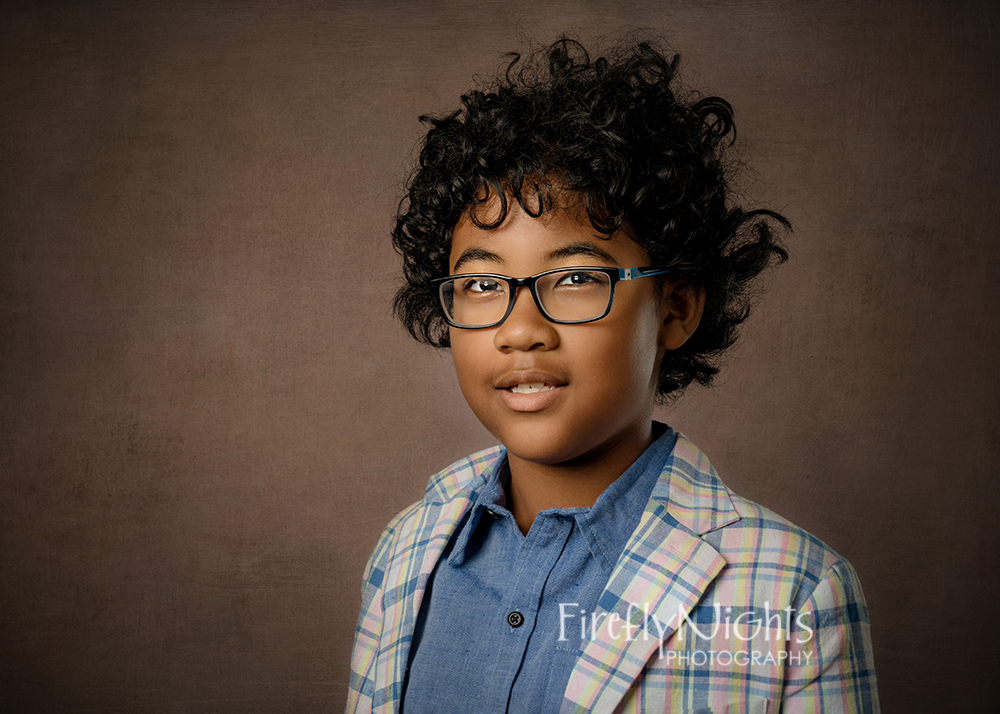 But while fine art lends itself toward serious expressions, a soft smile is always appropriate for them, too.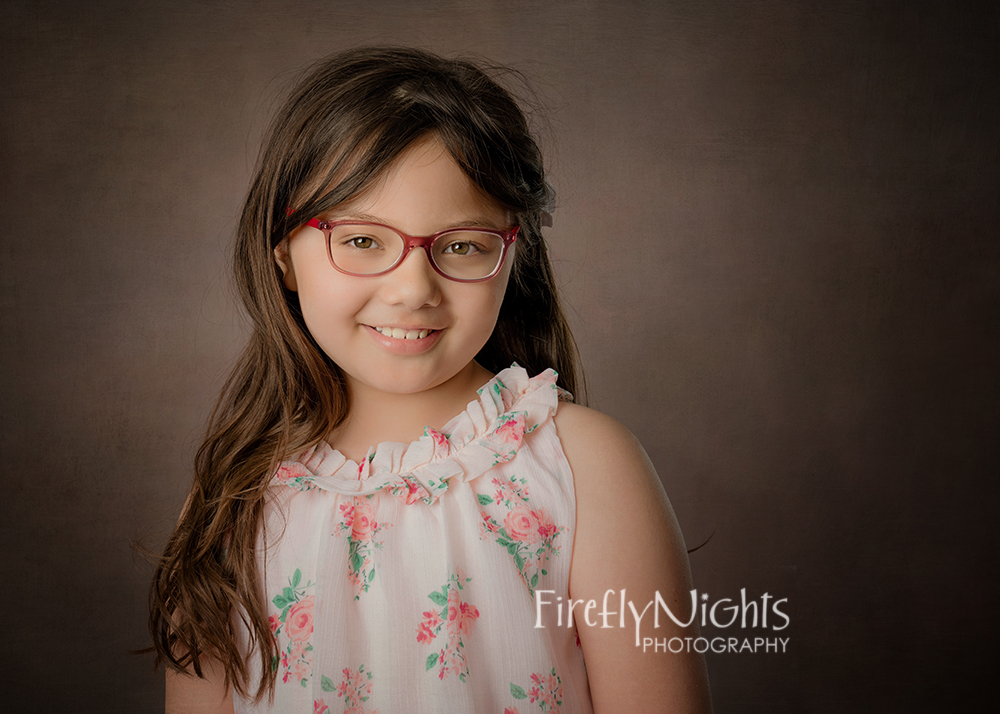 It was impossible to do a serious expression with this baby. All he wanted to do was give these great big smiles, and who wouldn't want that?! How adorable is he with those suspenders?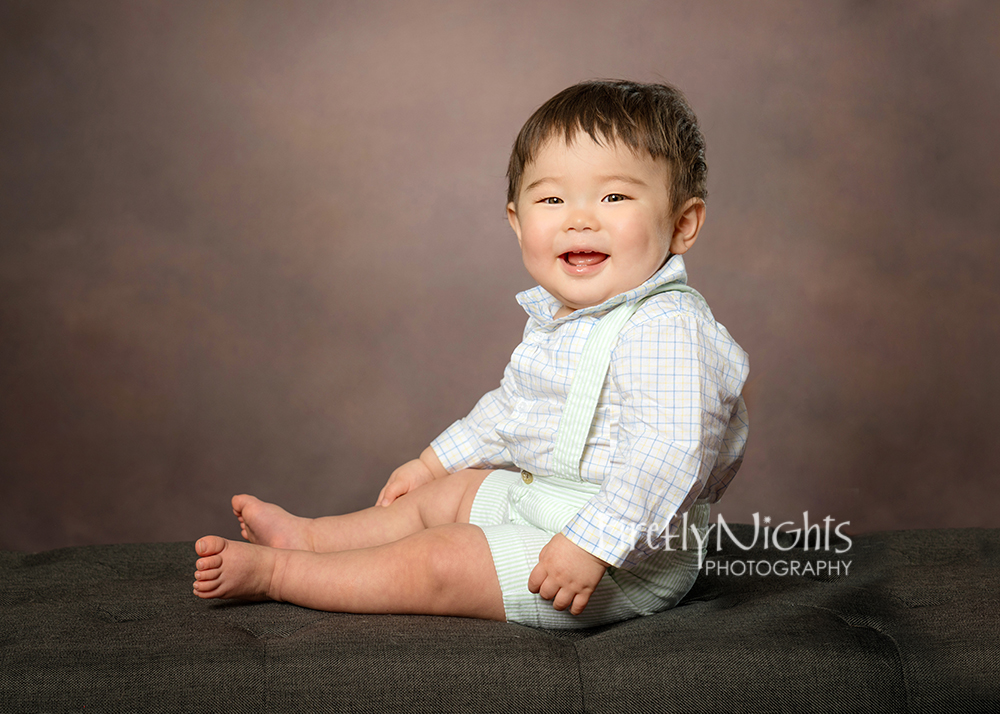 I love celebrating families.  The holidays are almost here, which means families are gathering. Why not do some family portraits next time the family is all together?  Are you trying to think of the perfect Christmas present for your parents? How about pictures of them with their grandchildren?  Gift certificates are available in any denomination and delivered in a beautiful gift box.