Beautiful Babe | Naperville Baby Photographer
November 13, 2022
/
/
Comments Off

on Beautiful Babe | Naperville Baby Photographer
Being a Naperville baby photographer, I get the pleasure of helping families celebrate a baby's first Christmas. It is always something special. Something to commemorate.  It just happened to coincide with this baby's six month pictures, which was perfect timing. Having done her newborn pictures, I'm always so pleasantly surprised to see how much babies change in those few months. To go from a blank slate of a newborn to these new features that are developing into what will become a toddler.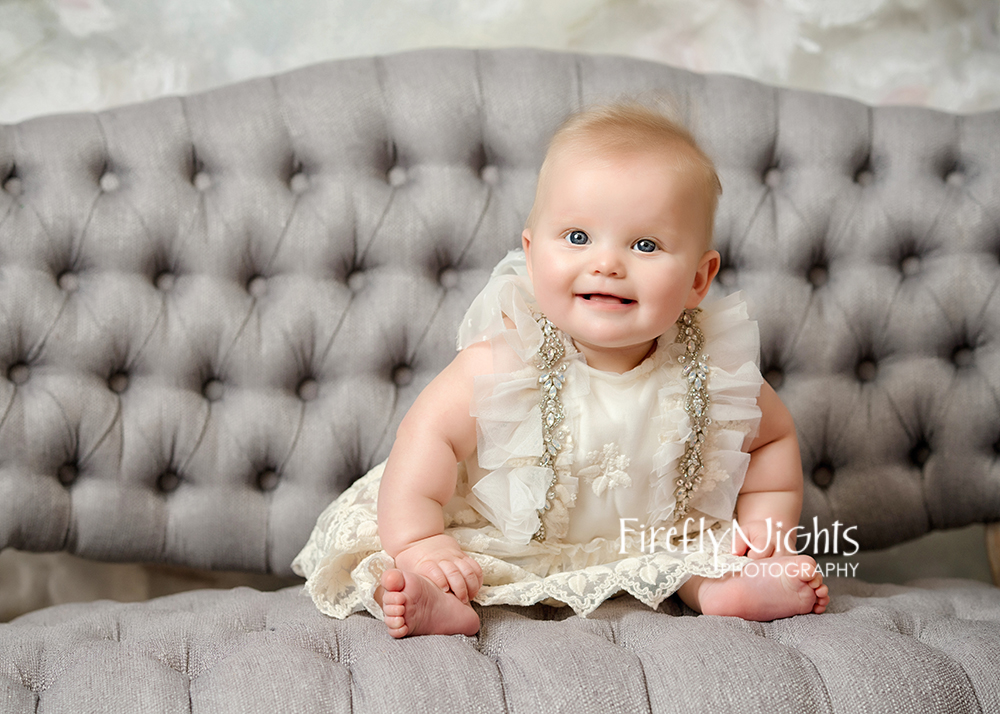 She was at that age where her core muscles aren't quit strong enough to sit upright, so she was in that cute time of life and tripod sits.  Her beautiful dress was just perfect for some holiday pictures.  But she wasn't the only one getting in on the holiday spirit.  Their first born child was also there, and let's face it, she'd been their baby for years and needed to be in the spotlight all to herself, too.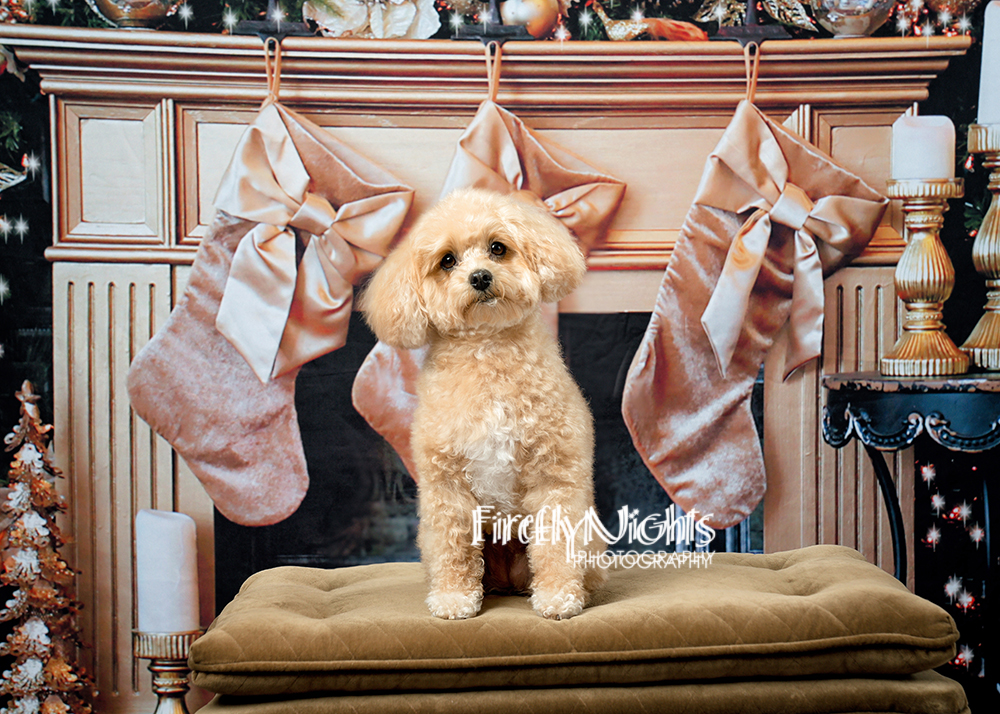 But let's get back to the real star of the show – this baby girl! I brought out my wreath swing which I can decorate any way I want. I had fun creating something new for her. She was as pretty as a picture, don't you think? Her dress went perfectly with all the flowers.  It may have been cold outside, but there's nothing wrong with bringing back spring colors and flowers at any time of year!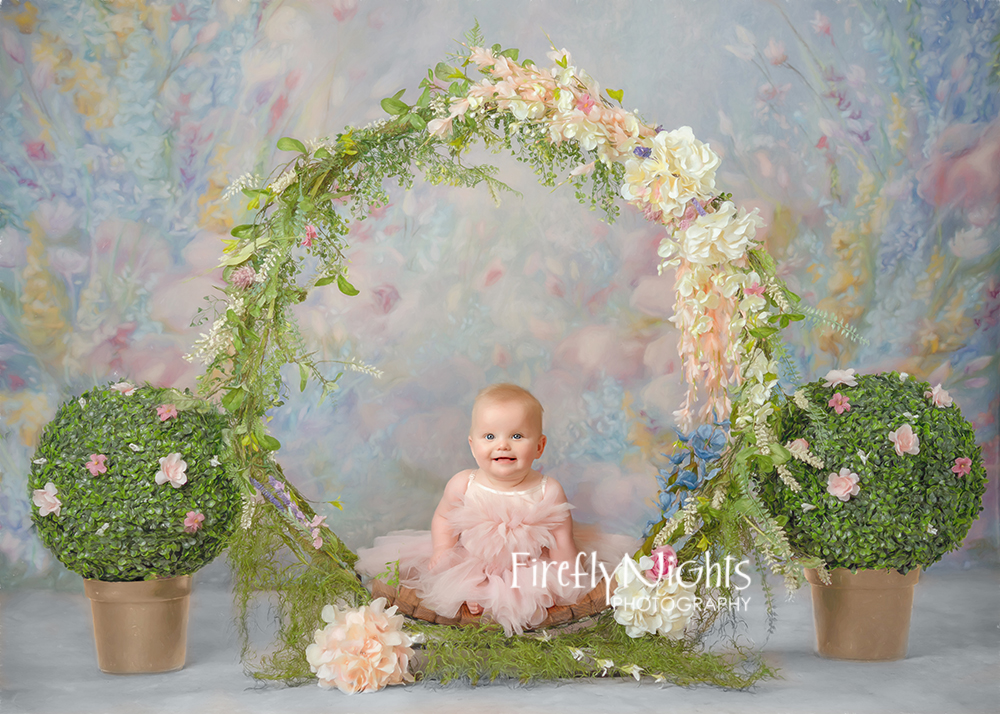 I always think it is so cute to get a naked baby, especially when they are all soft and squishy.  And when they are this adorable, who can resist eating them up and kissing them all over? LOL  No, don't worry, I wasn't the one who left the kiss marks all over her. I left that honor to her mommy (but it was hard to not do it myself).  I'm a sucker for sweet babies!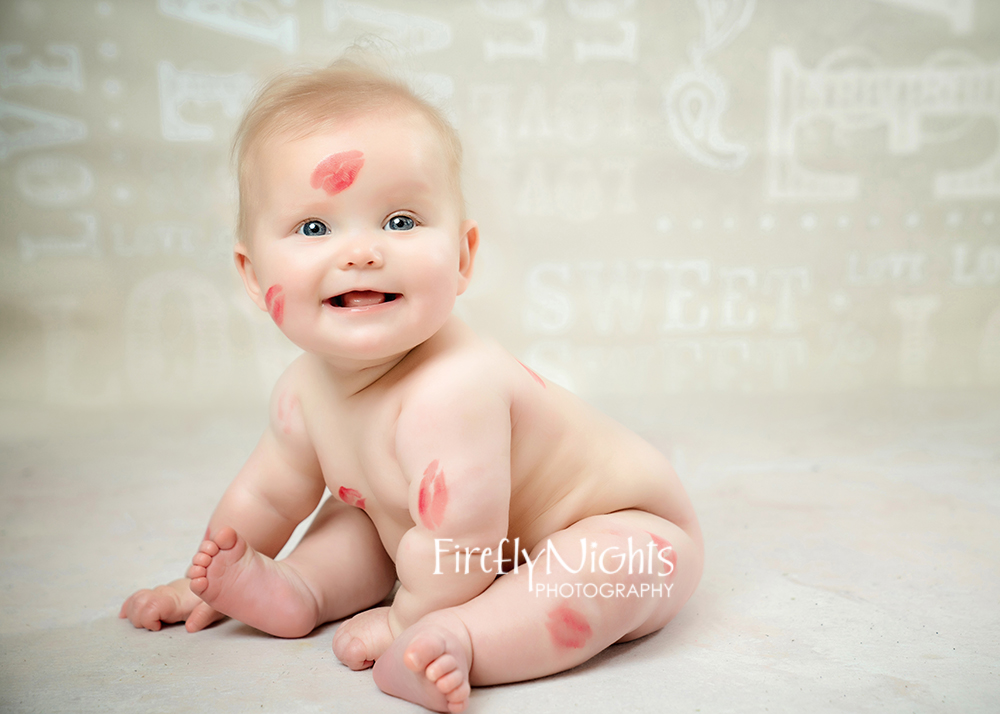 You can see the cute tripod sitting stance here, which is perfect for making sure we don't see anything we shouldn't.  I haven't seen this cutie for a while. I wonder what she looks like now a days as a two year old?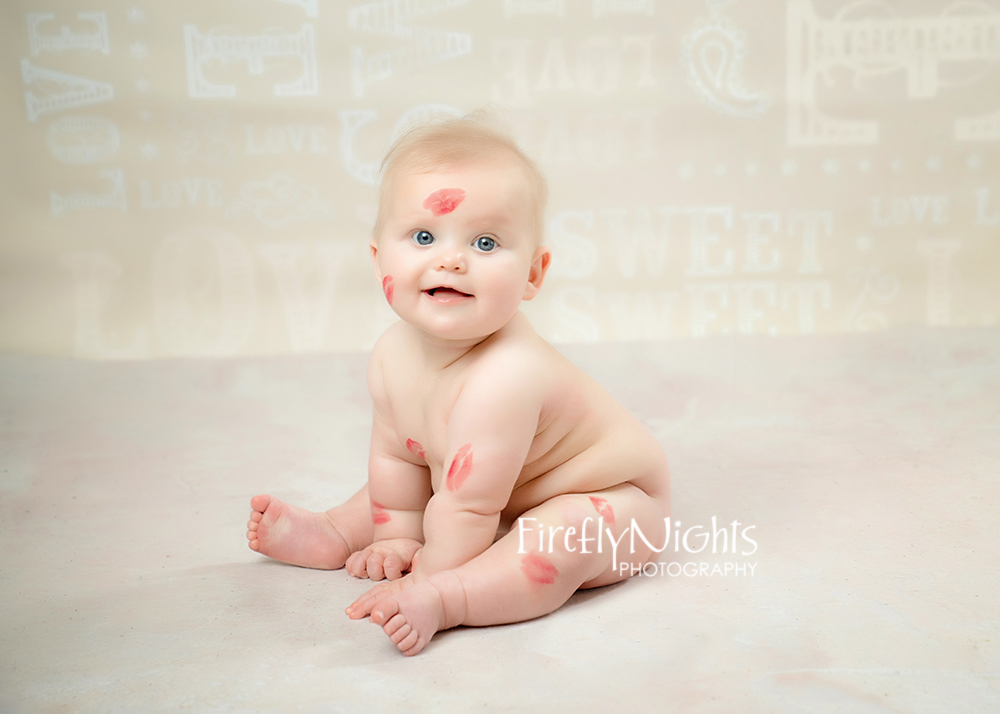 If you are looking for a Naperville baby photographer (or really just a photographer for all your family needs) in the western suburb of Chicago, we hope you will check out more of our work in our Galleries section.