A Bit of Newborn Goodness | Naperville Newborn Photographer
October 22, 2022
/
/
Comments Off

on A Bit of Newborn Goodness | Naperville Newborn Photographer
Since there is so much lag time between my sessions and my blogging of the sessions, I forget how wonderful a session had been.  So when I pulled up this newborn session to blog, I got to relive the beauty of this session.  It really was a marvelous newborn session. I really love being a Naperville newborn photographer, pulling clients in from all over Chicago and the western burbs.
So I have many props and a slight addiction to flowers. LOL  I loved combining and contrasting the green with the purple. They are beautiful together and helped created a unique look.  For the background, I had a moss blanket that I unrolled.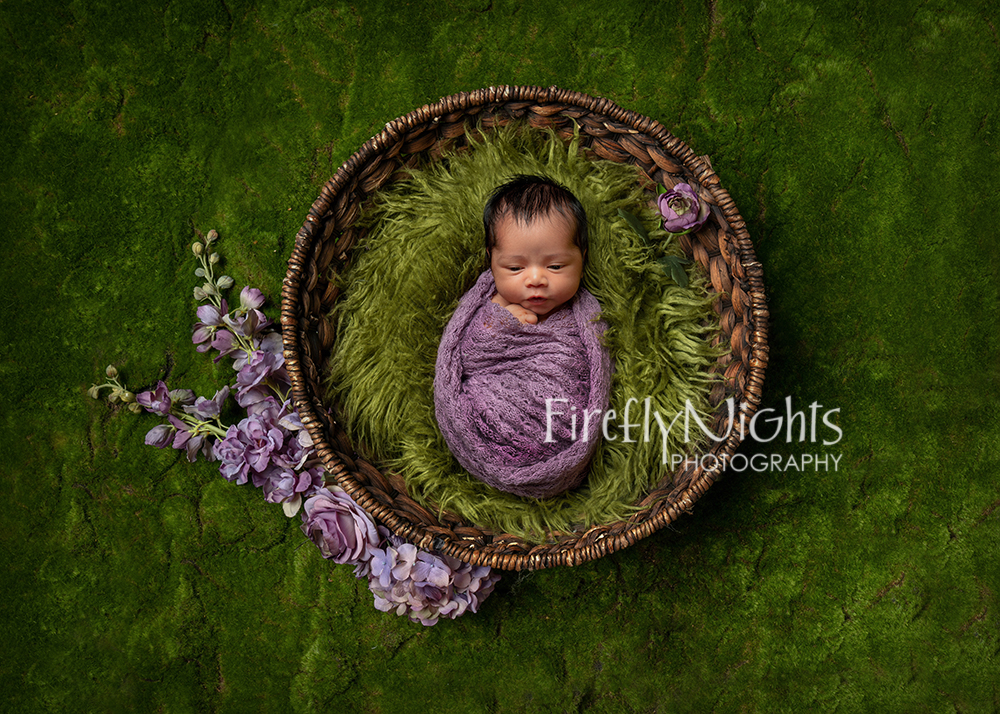 We then created a simple, yet gorgeous image with mom and dad's hands holding their baby.  They can forever look back at this image to remember just how tiny their baby was as a newborn babe. And I love a good profile like this where we see the puckered lips and tiny toes.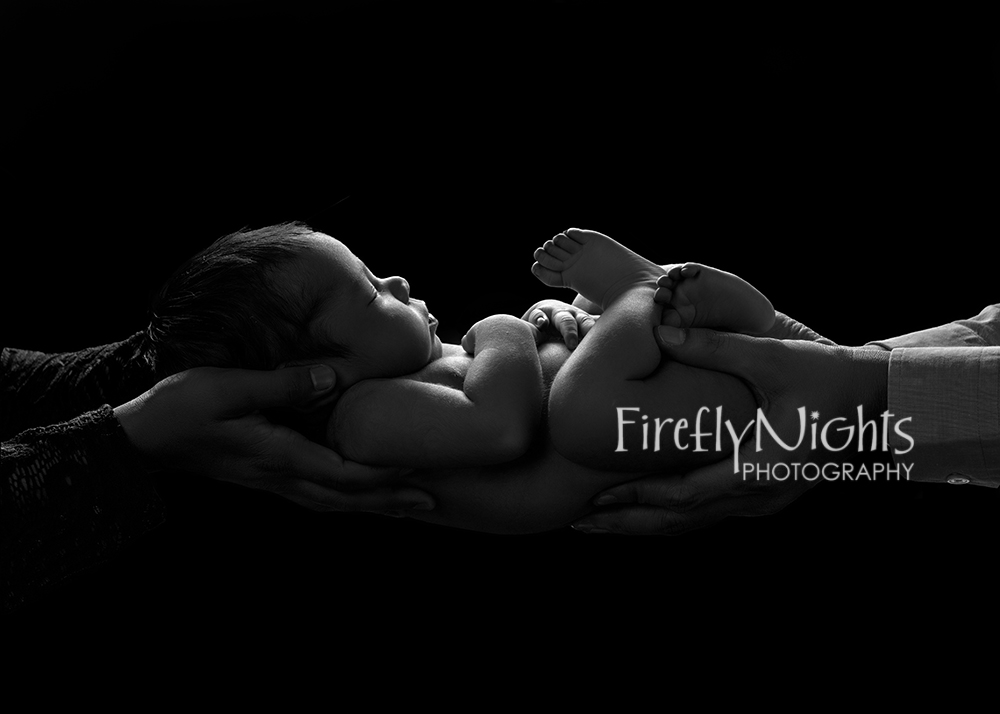 When you see creatively posed images like this, while sometimes they may be real, they are usually creatively composited, or in this instance, it was all about perspective. I would never endanger a baby by doing risky poses. It is far easier to edit images later to get the right effect.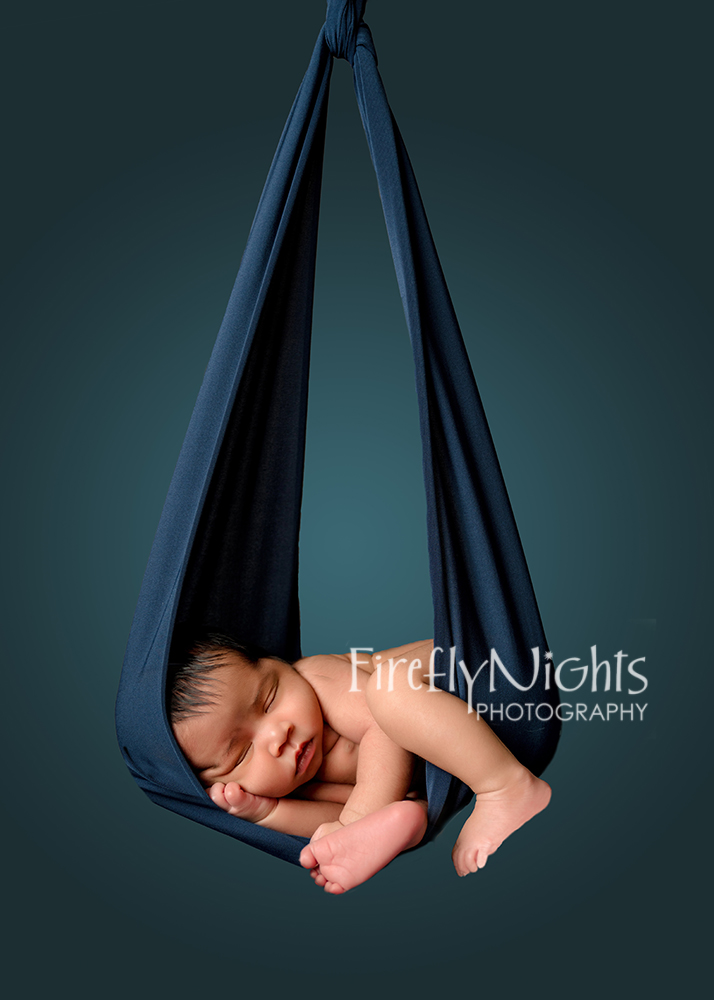 This next one may be my very favorite from the session. It is even in my newborn gallery (at least it is at the time of my writing this post). The outfit is one of mine and is so incredibly soft! I love the little bonnet and how it made his cheeks get all squishy.  Don't you just want to take a bite out of him?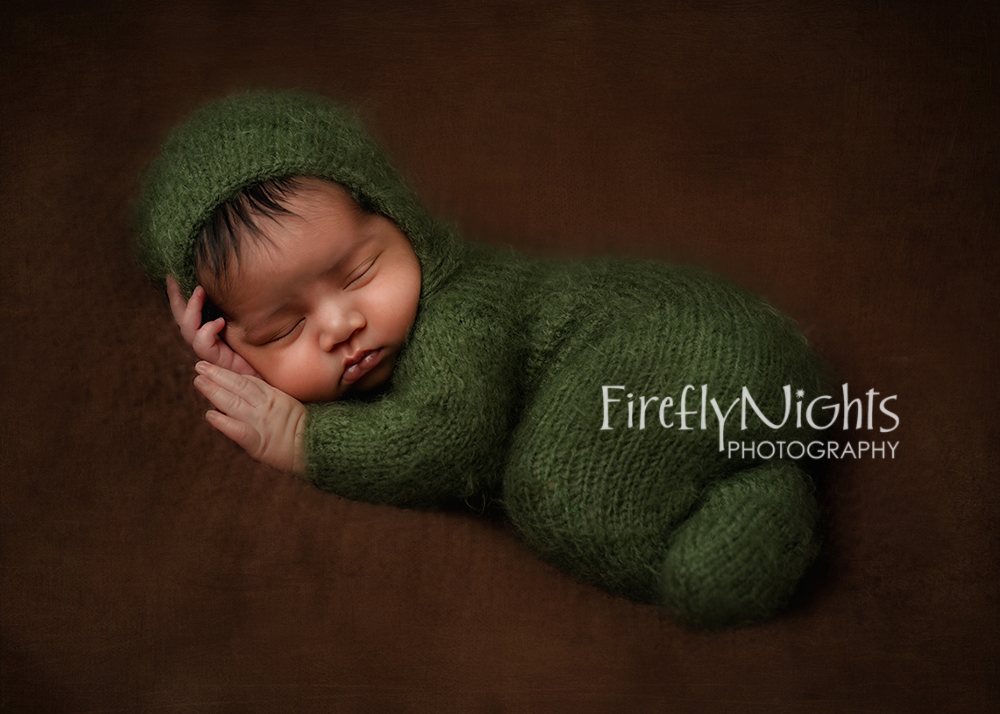 Sometimes I get bored and feel like creating things. I had fun making this heart prop from scratch.  I used two circular feathered things I had to sort of give a wing effect.  I liked the soft airiness of the image compared to my darker, moodier normal style.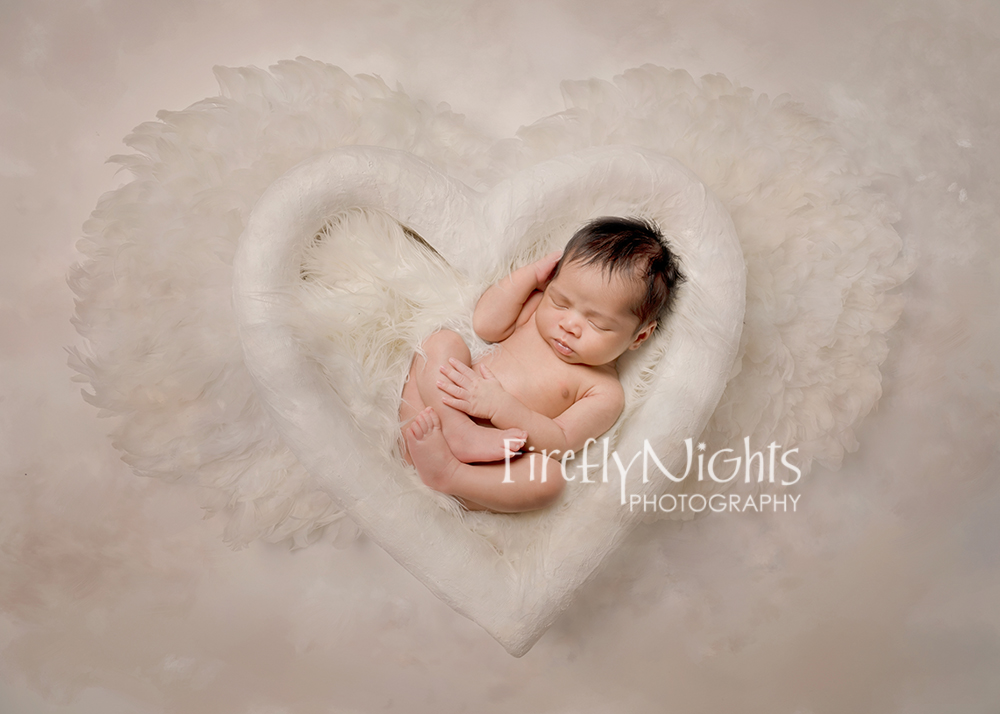 Why on earth wouldn't you want pieces of art of your newborn? Invest in the heirlooms of photography and invest in the photographer whose style you love. Please check out more of my work in the Galleries section on the site.  Firefly Nights would love to become your family photographer from newborn to high school seniors and beyond!