Prom Dress Minis | Naperville Photographer
Remember when the world was ending back in the spring of 2020? Well, that is where I am in my blogging. And if I ever have to think back to that time, this is a good blog post for it. Around here, all of the proms had been cancelled, but it was after most girls had already purchased their prom dresses. It was such a hard time for everyone, and such a disappointing time, too.
Many girls dream of prom – the dress, the hair and makeup, the magic.  So I decided to offer $50 prom dress mini sessions as a way to give something back to these disillusioned teens. And if you know my work, you know I don't like anything plain and predictable.
I decided to go to Lowes and get some interesting Edison bulb lights and suspend them from the ceiling, which created an old Hollywood vibe.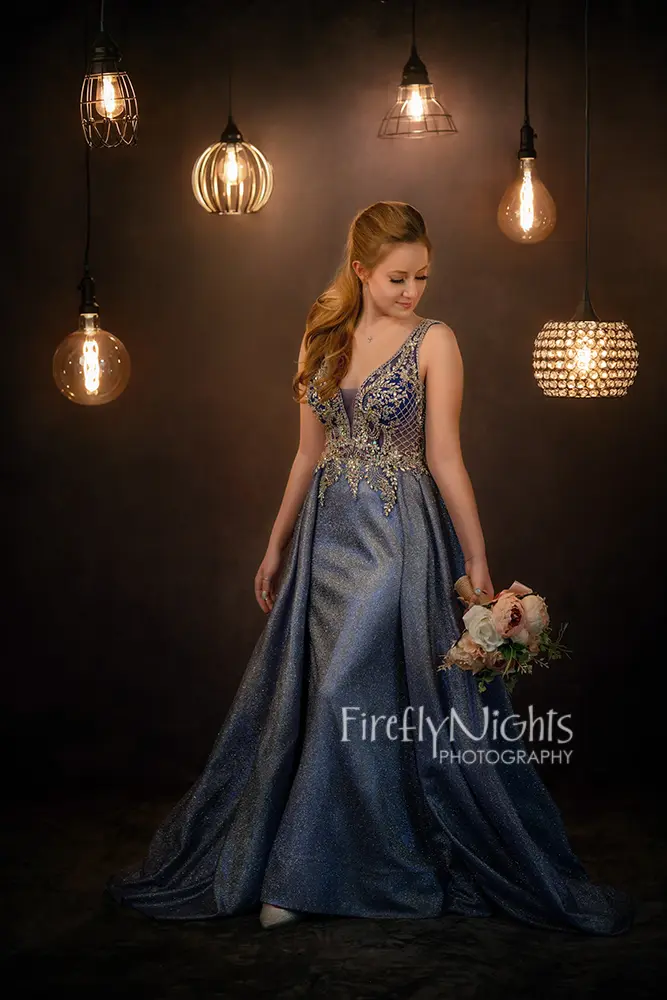 I couldn't have loved the end result more. How gorgeous is this one?? All that ambient light just made for gorgeous drama.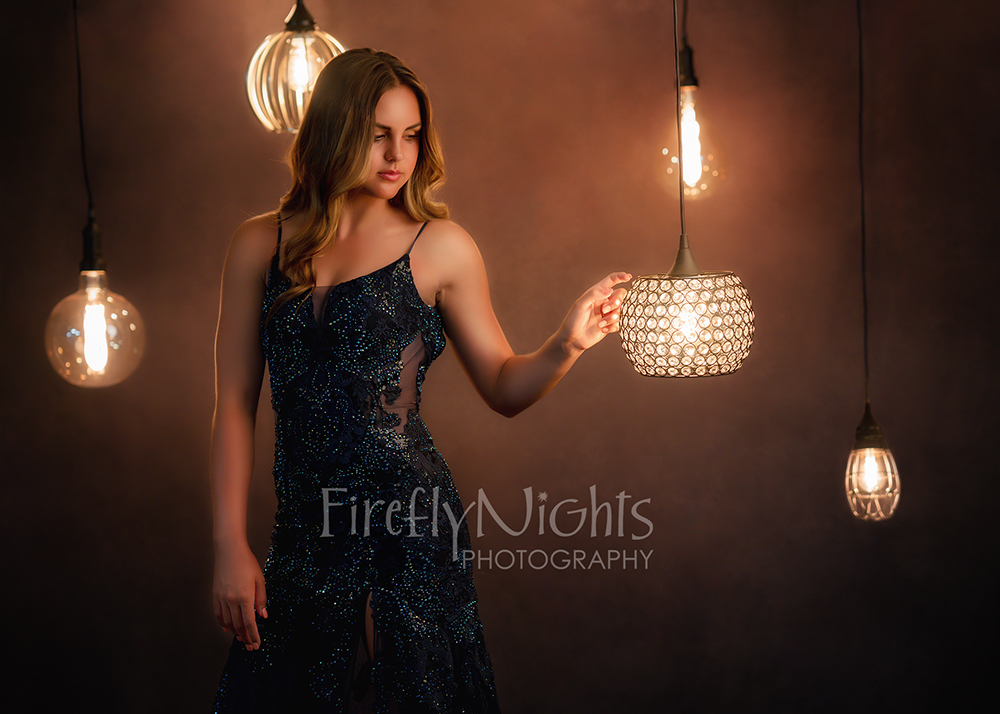 The glittery dresses pulled up the lights with sparkles and magic.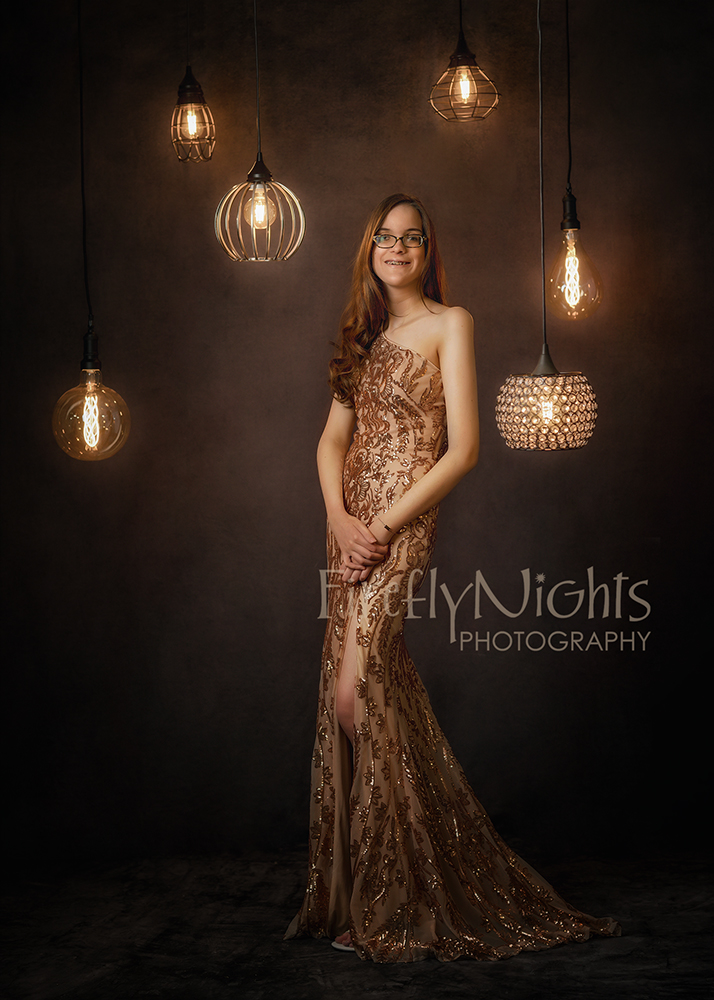 I think I love the blue against the amber glow of the Edison bulbs best. She looked like a Disney princess in this image.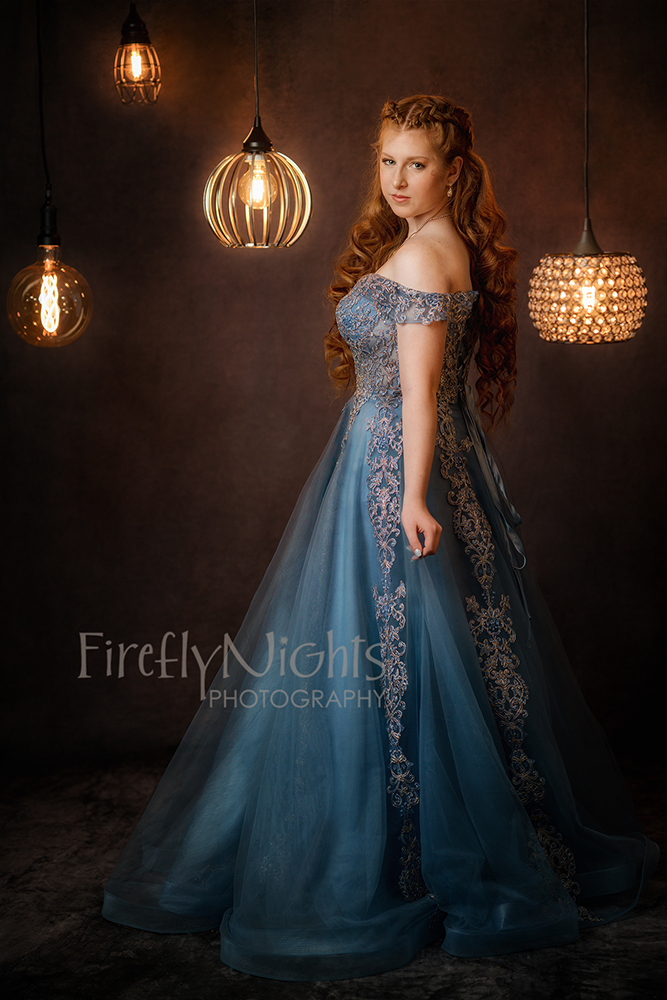 And of course I allowed girls to smile, as well!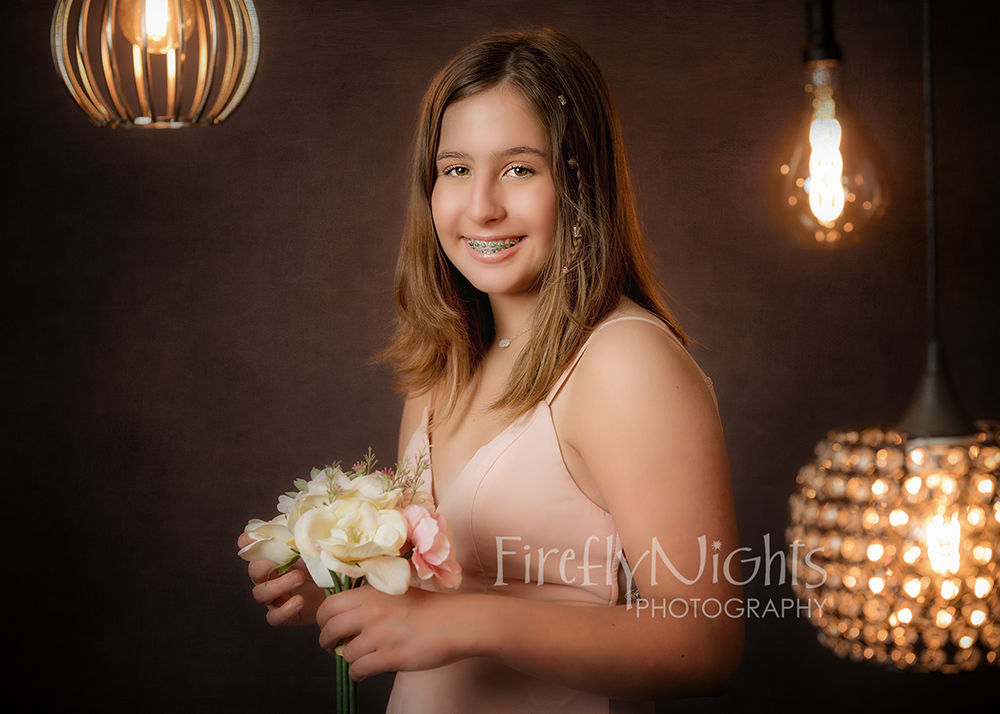 I hope I never have to offer a consolation session again, but I think I will gladly do prom dress minis again, as I loved seeing the girls' dresses! So glad life has gotten back to normal.