Naperville Senior Photographer | The Suit Makes the Man
September 9, 2022
/
/
Comments Off

on Naperville Senior Photographer | The Suit Makes the Man
Being a Naperville senior photographer, I get kids from all over the area. And one thing I can say is that while senior girls tend to love having their pictures taken, senior boys are not the same. LOL  Every now and then I get a guy who is all in and excited for the session, but most are being a good sport for their mom. Some are begrudging, some are good sports, but by and large, guys are not as into the senior portrait experience as the girls.
So let's rewind back to 2020 with this Waubonsie Valley High School senior. Sometimes, people think a guy in a suit is boring, but I love it! I think men in suits are awesome, and this guy was no exception. He also had some killer cheekbones!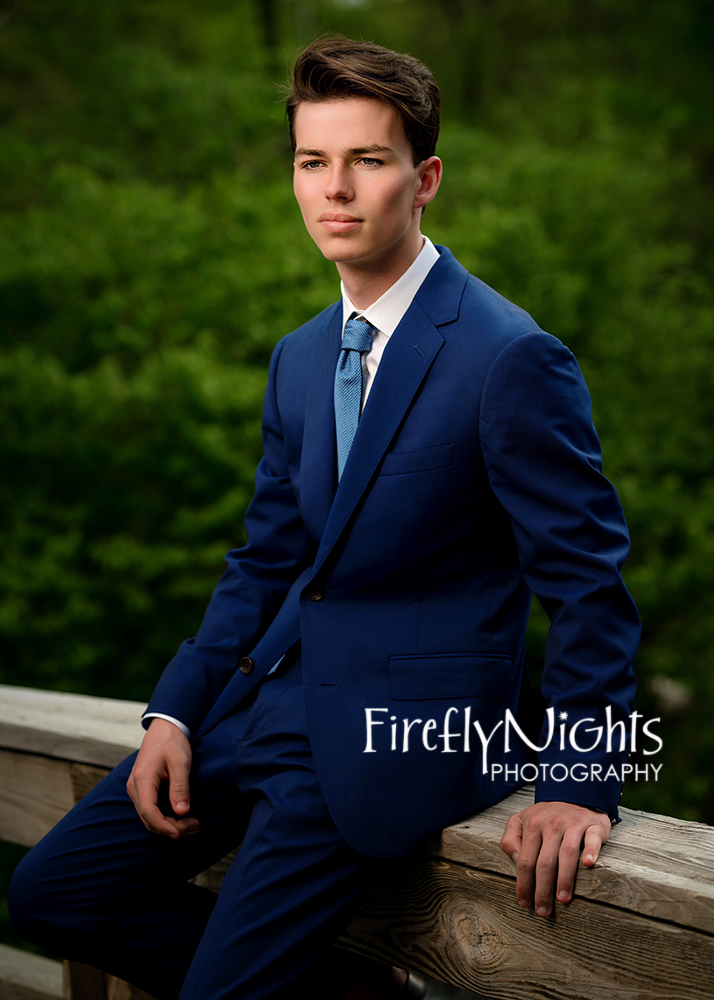 They also brought along his dog. People, know this now – YOU ARE ALWAYS WELCOME TO BRING YOUR DOG!!  Well, as long as the location allows dogs. LOL I'm such a dog person. And look how happy he is with her.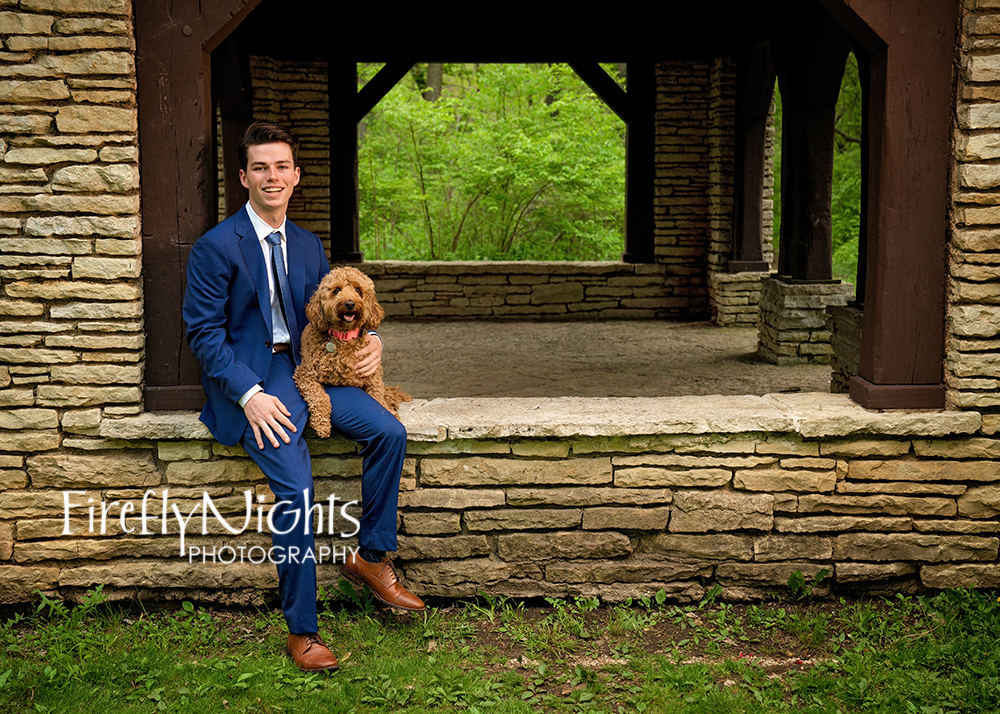 He also wanted a simply image in his school's hockey jersey and to show off the ring.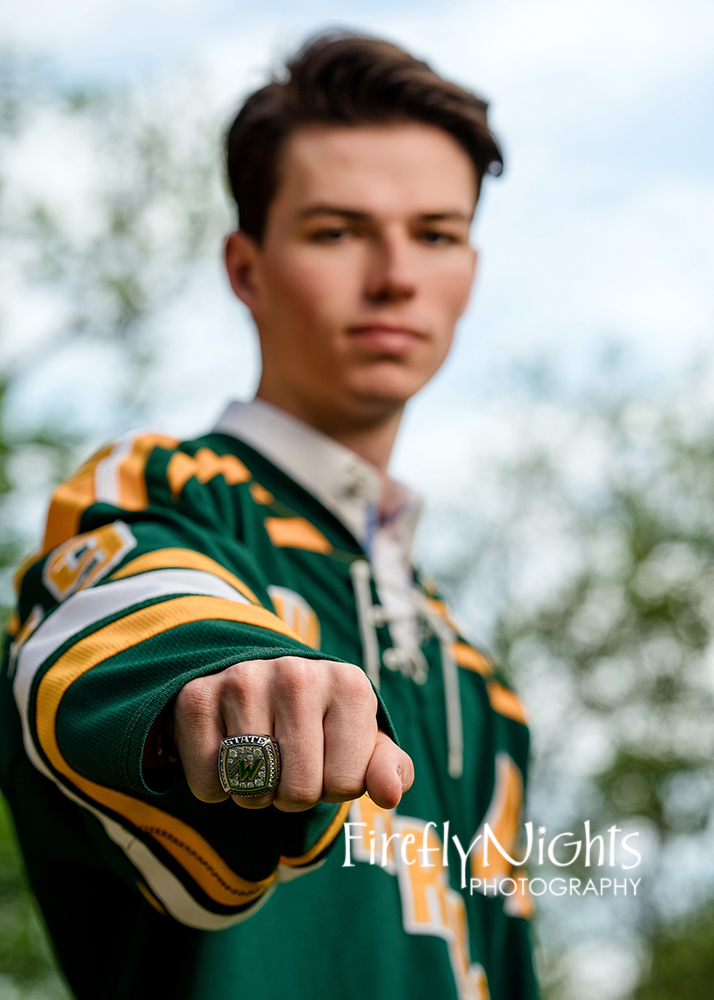 Then it was time for a new outfit. This location is perfect for adventuring.  Woods, water, and rocks. What else could you need?  The red shirt really popped against the natural setting.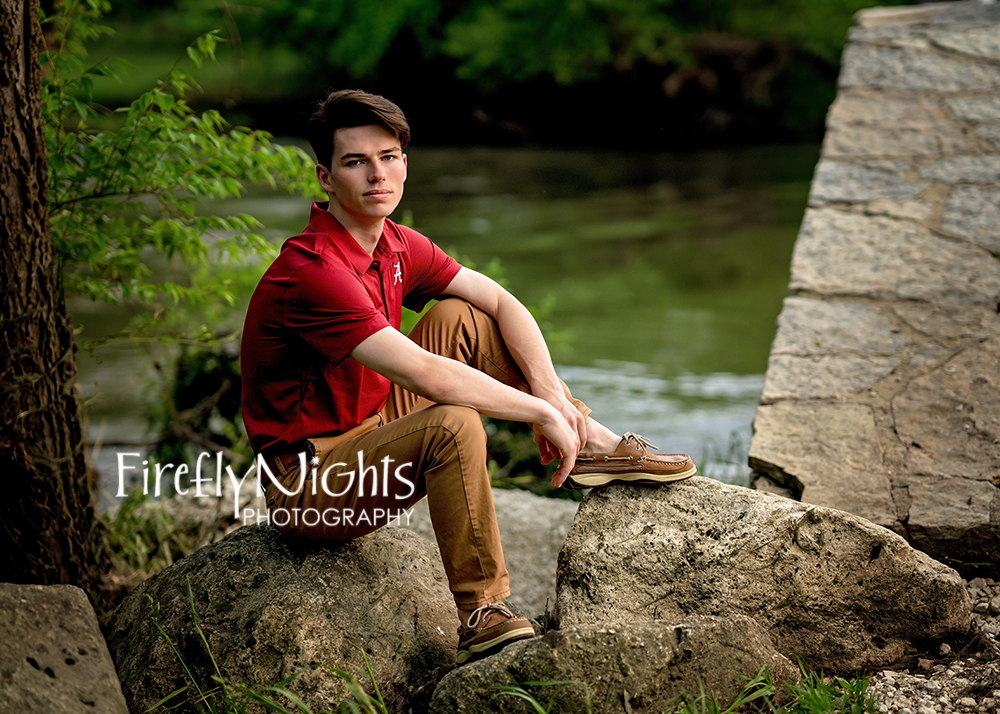 And then one more with his best buddy. We were on this huge boulder, and the dog was loving it.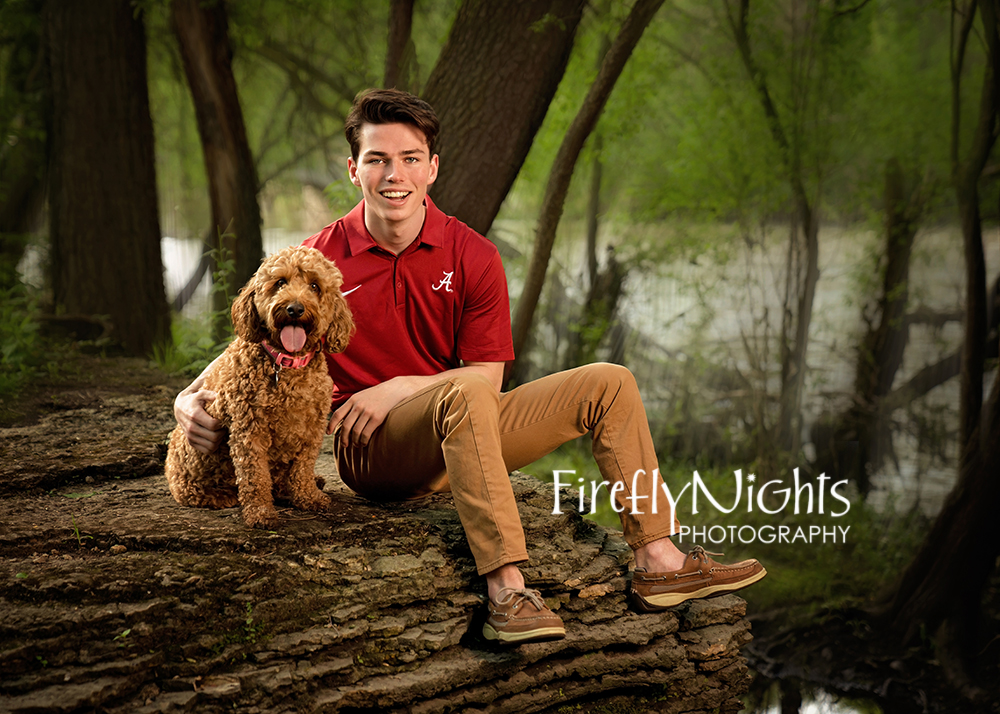 Soon, senior season will be done, so don't miss out on a session with your '23 senior! I don't recommend waiting until spring because Chicago springs are ugly. We don't have really good leaves on trees until the beginning of May, and then it is too late for them.
Please check out more of our work in the Galleries section on our site to be inspired and see what else we offer.  We look forward to working with you in all of your family's portrait needs.