Winter Baby | Naperville Baby Photographer
June 22, 2022
/
/
Comments Off

on Winter Baby | Naperville Baby Photographer
Its hilarious to be writing about a winter session on a day where it was 99 degrees! LOL  The best part about having an actual studio is being able to accommodate clients no matter the weather.  On this day, we were celebrating this little baby boy who was seven months old and finally sitting unassisted. He may have been a little guy, but he had a huge open mouthed smile that was impossible not to smile back at.
I love this new dark teal blue background.  Having some color is always fun, but I definitely tend to be more drawn to muted color like this.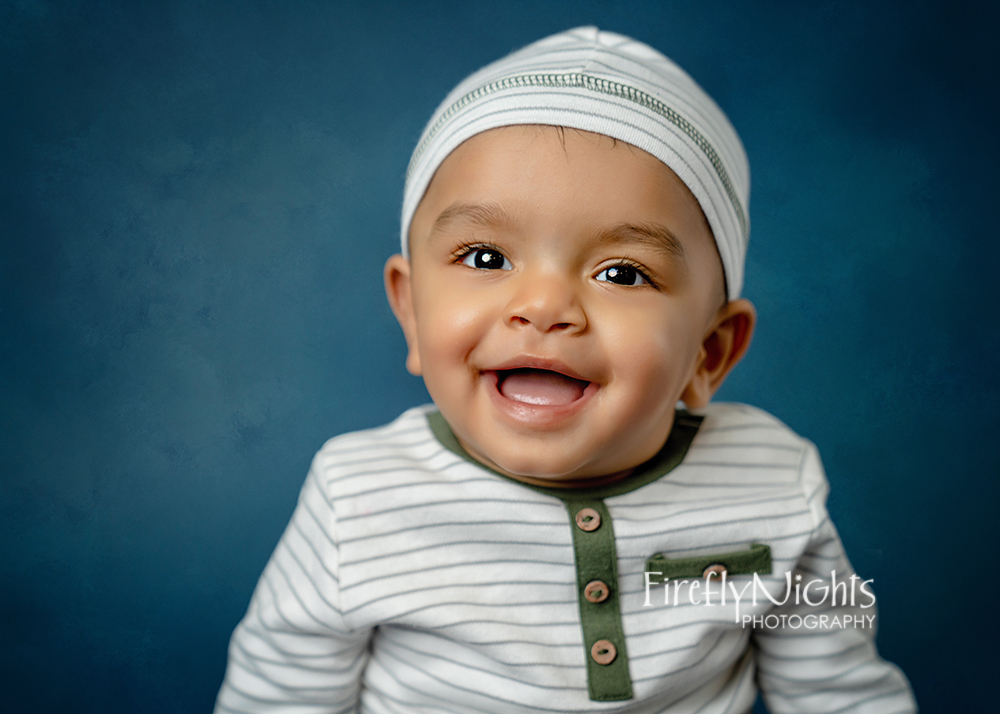 And then, just like with all the babies this age, we got him naked and on the bed where he giggled and flirted away.  And I always love to get a baby doing the tripod stance like this.  Sitting while leaning forward on their arms.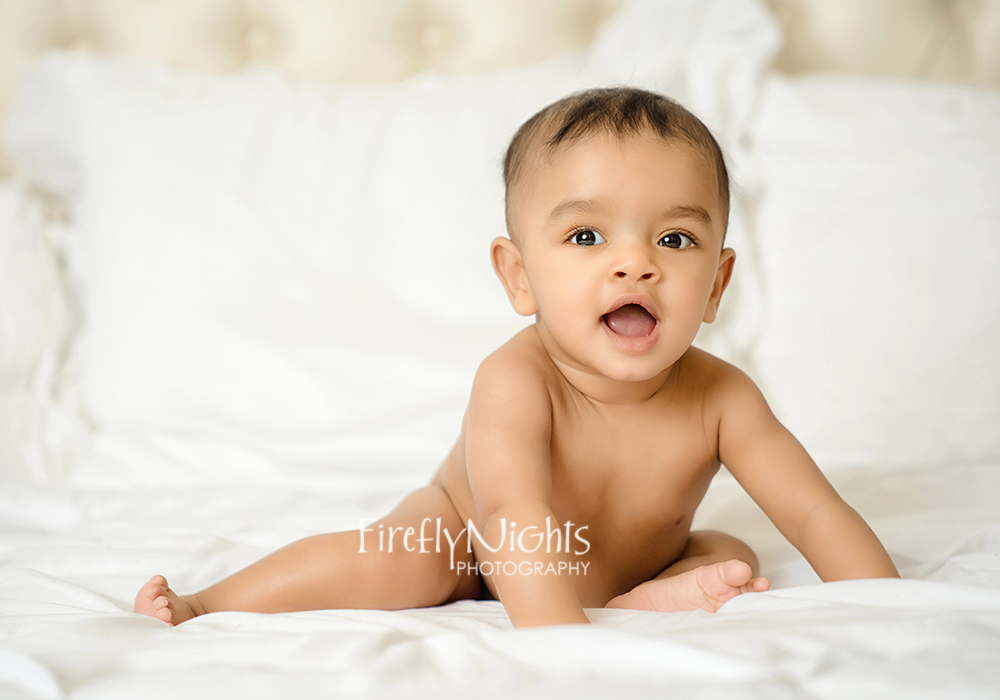 I always love the creamy white of the bedding against their skin.  It is innocent and dreamy.  With all that neutrality, you can't help but focus on the baby.  And don't you just fall into those deep, dark eyes of his?  At this age, many babies discover their tongues.  They love to eat their toes and maybe start to blow raspberries.   Or they may just do goofy things with their tongue like this. lol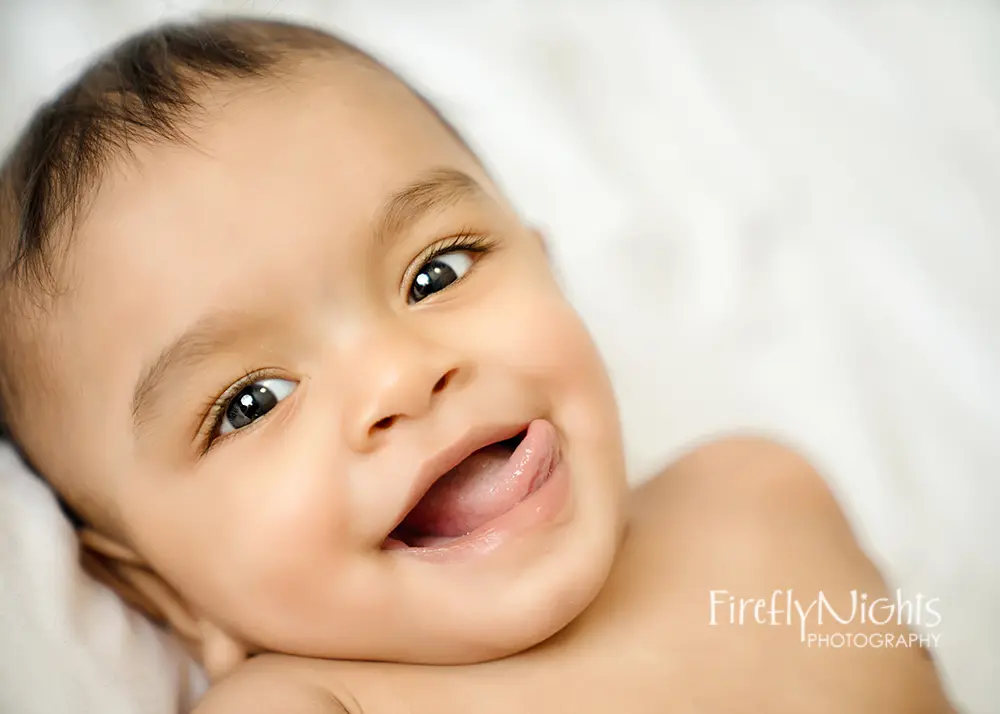 Unlike most of my baby clients, this family also wanted to do some pictures out in the snow. I told them as long as baby was well bundled, I was okay with it.  My rule of thumb is that I am willing to shoot in the cold as long as it is at least 20 degrees outside. And then, not for long.  I brought a box for him to sit on in order to keep him off of the actual snow.  Isn't his hat adorable with the little pom poms?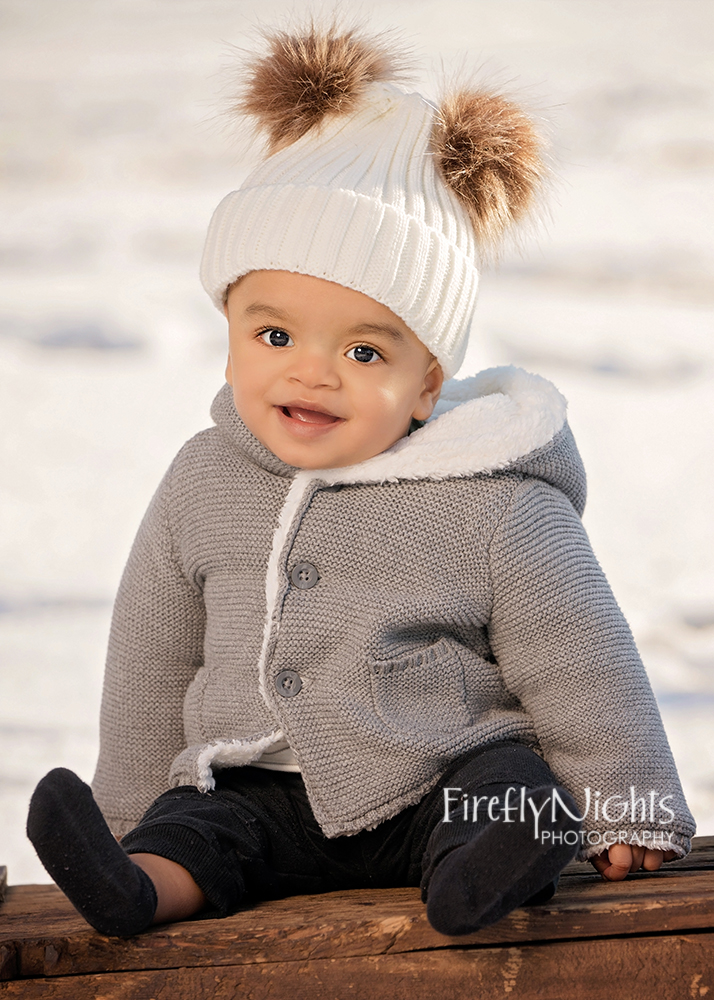 And then we got the whole family into a picture with the parents and the big brother for a casual and fun picture.  Snow can make for a great backdrop for family pictures. We just have to be fairly quick about it because little ones can't last too long in the cold temperatures.  But kids tend to have fun with it, too.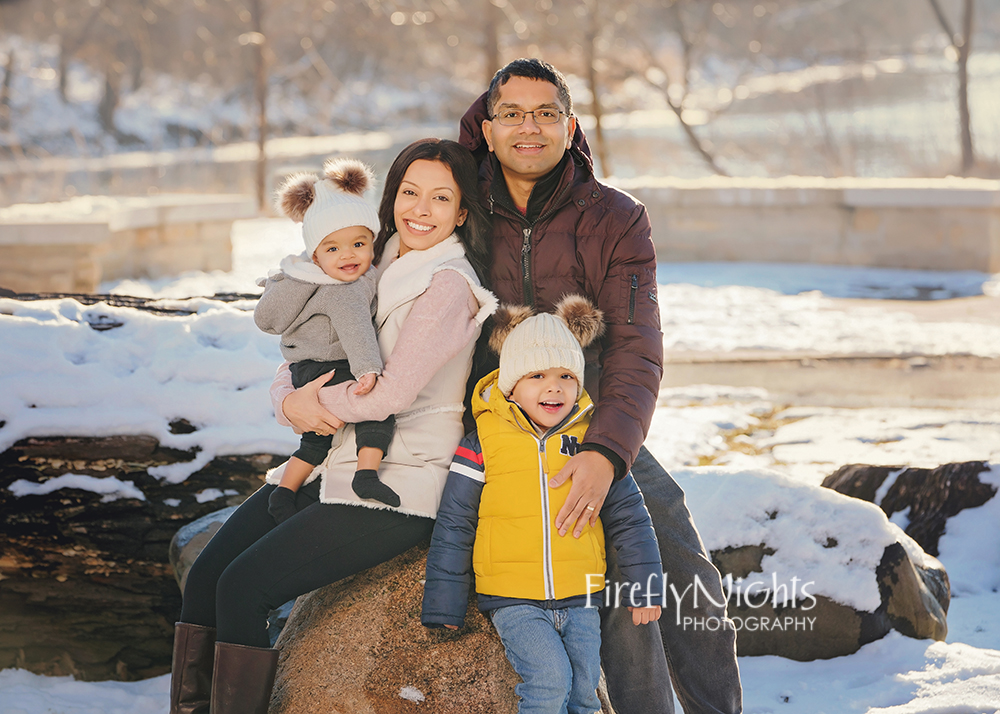 Are you looking for a Naperville baby photographer? We hope you will check out more of our work in the Galleries section on our site.