Naperville Newborn Photographer | Creating Art
July 3, 2022
/
/
Comments Off

on Naperville Newborn Photographer | Creating Art
When it comes to finding a Naperville newborn photographer, there are many things to consider besides cost.  Most importantly is style.  And with newborn photography, there are many different looks.  Some prefer a natural, lifestyle look while others go for the more elaborate set designs.  One isn't inherently better than the other.  It's like preferring dogs to cats. Both are good pets, but totally different experiences. And it is important to know what look you want and find a photographer who specializes in it.  I don't do lifestyle newborn photography at all.  I like planned out images with studio lighting. Where I pay strict attention to color harmony with props and materials.  Like notice how her headband flowers go perfectly with the flowers on the box.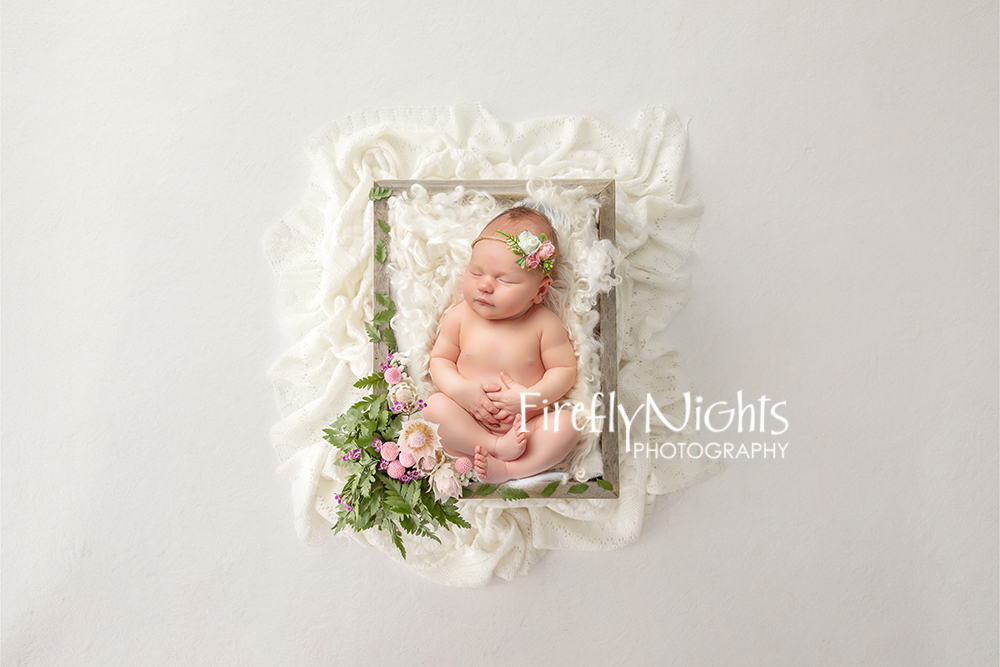 And while I definitely tend to prefer dark images, it doesn't mean everything has to be dark. I get feedback from clients as they select their favorite colors or props.  For this mom, she loved the dark purple bonnet, so I chose a purple blanket that went with it.  I love the detail of the braided ribbon going around her head, making her cheeks look so big!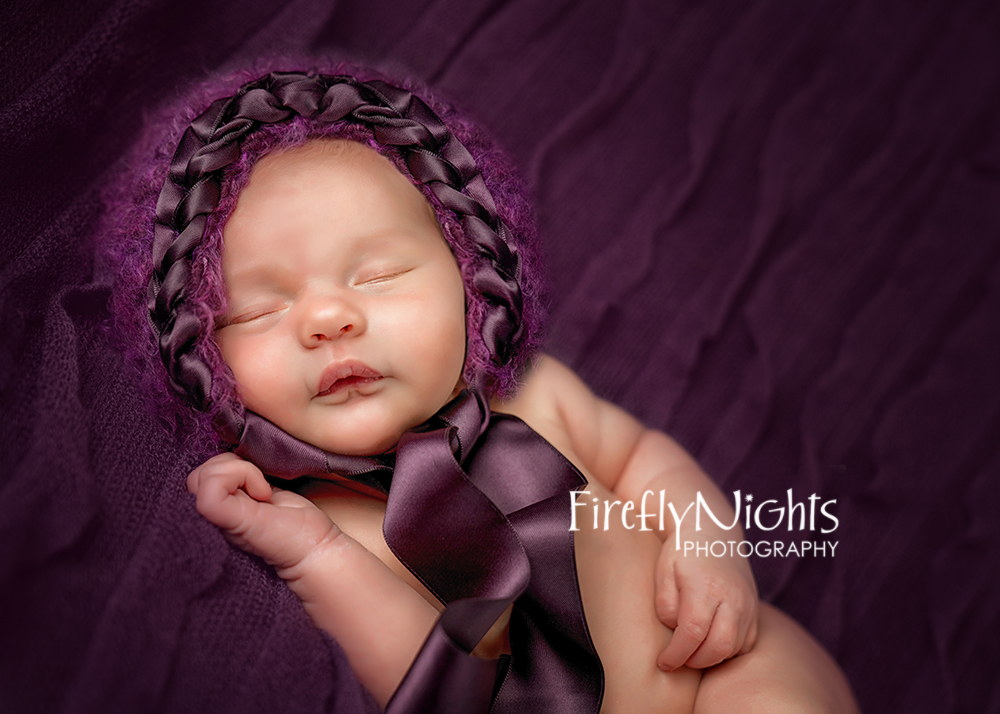 The above is what I term a "blanket pose".  Those are simple and easy to do many different poses.  I usually have clients select two to three colors to create some variety.  I love grey and pale pink together, so adding some pink flowers to go with this piece helped make it more feminine.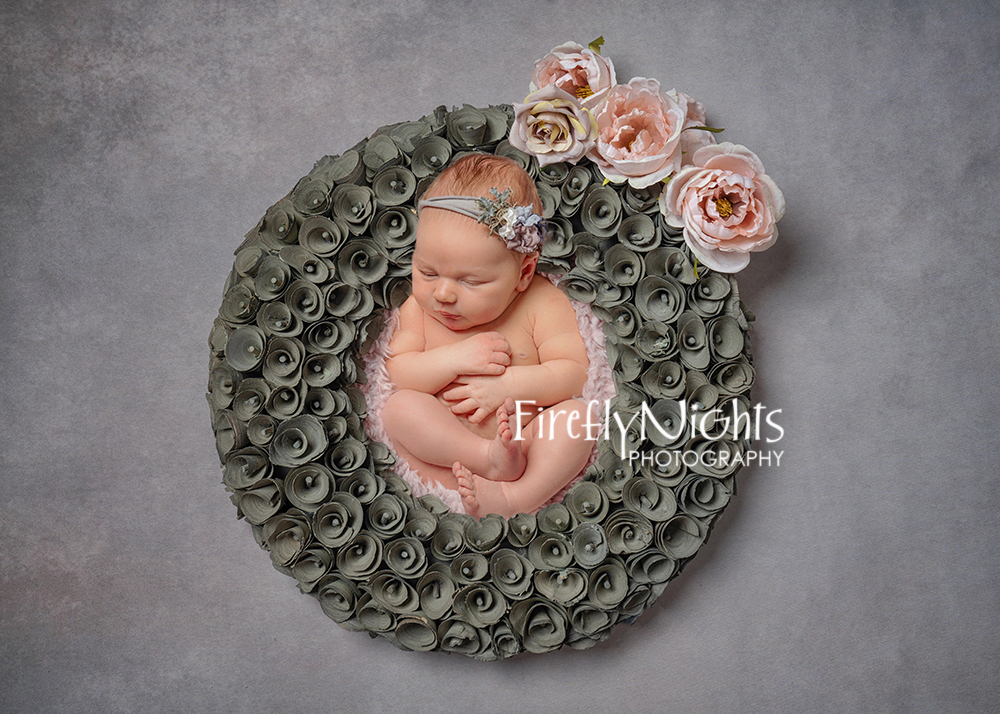 And sticking with the pale pink theme, we also used this blanket for some more blanket poses.  To me, the prop images are pieces of art and the blanket images are just sweet and precious.  Where it is more about the baby than the setup, if that makes sense.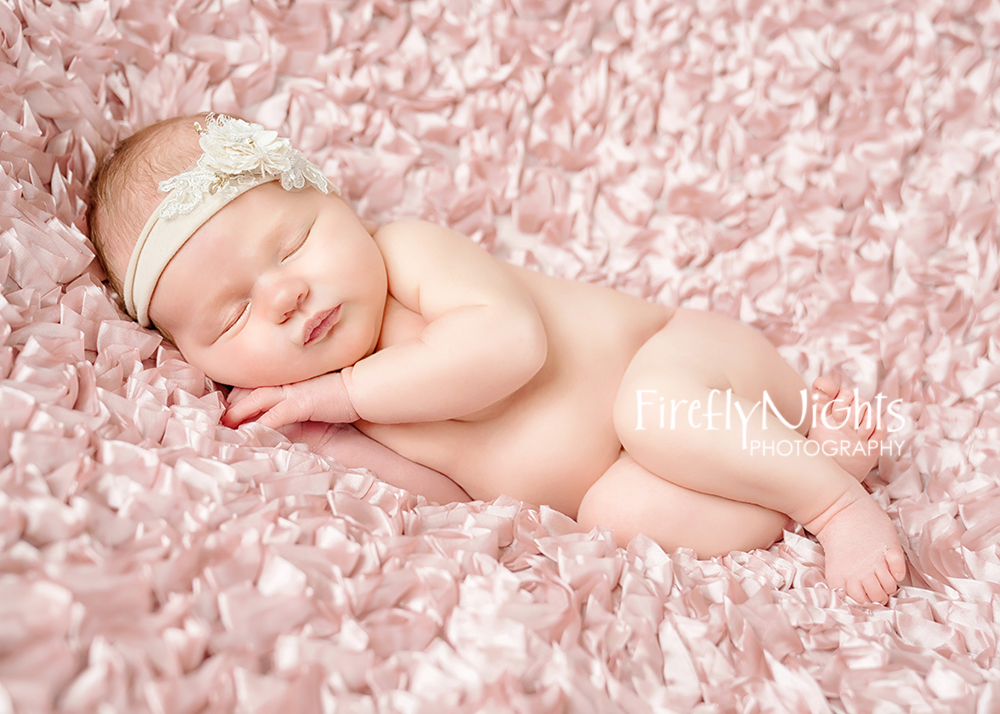 But that isn't to say I don't love my artistic images. These tend to be the ones that people purchase as large wall art and stay up on the walls for many years.  They never go out of style.  Now really dark images aren't typically what people think of for newborn photography, and this was one I wanted to try. I told her to trust me, and she ended up loving it.  I think a baby girl with a dark navy can be gorgeous, even though it isn't what you normally associate with a baby girl.  But her headband pulled out the color while also showing that she is a girl.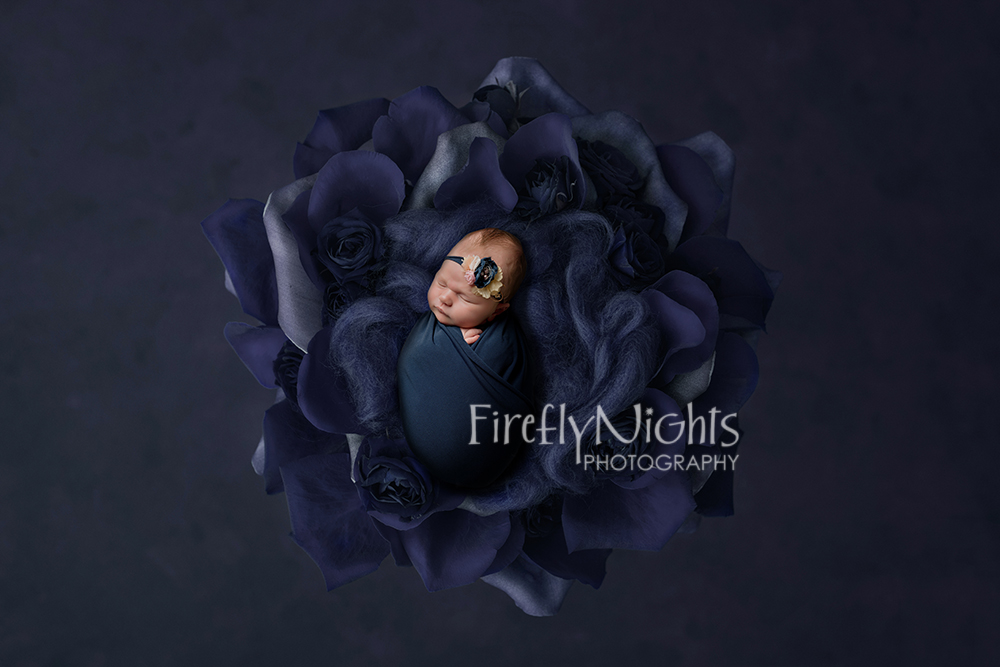 Babies are only newborns for a month. They grow and change so quickly that you really won't remember how small they are in just a few weeks.  That is why it is so important to splurge on newborn pictures. You can't get that time back. Firefly Nights Photography is a Naperville newborn photographer located in the heart of downtown.  Our studio makes it easy for people to travel from all over Chicago and then head out to eat while you are here with all the great restaurants in walking distance.