Henna Maternity | Naperville Maternity Photographer
May 28, 2022
/
/
Comments Off

on Henna Maternity | Naperville Maternity Photographer
I love celebrating the beauty that is unique to a pregnant woman. Seriously, there is no more time in life where women are more magical. More beautiful, even if they don't always feel that way.  Being a Chicago maternity photographer, clients come from all over. And being in our area, we have a high Indian population.  Even though I have many Indian clients, I've only had a few henna maternity sessions.  I'm always amazed by the intricate artwork of a henna artist. I can't fathom how steady the hand must be to do all that artwork without making a mistake!
So let me celebrate this beautiful henna belly with you!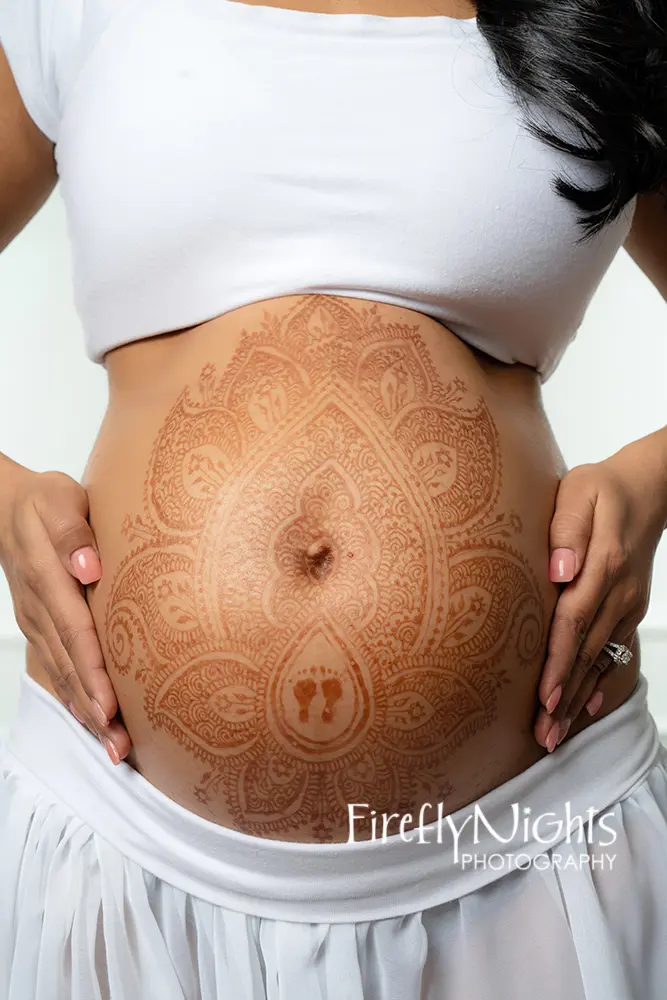 Don't you adore the two little footprints under her bellybutton?  I think her skin looks great against the white outfit.  I love the simplicity of the all white set against her dark hair.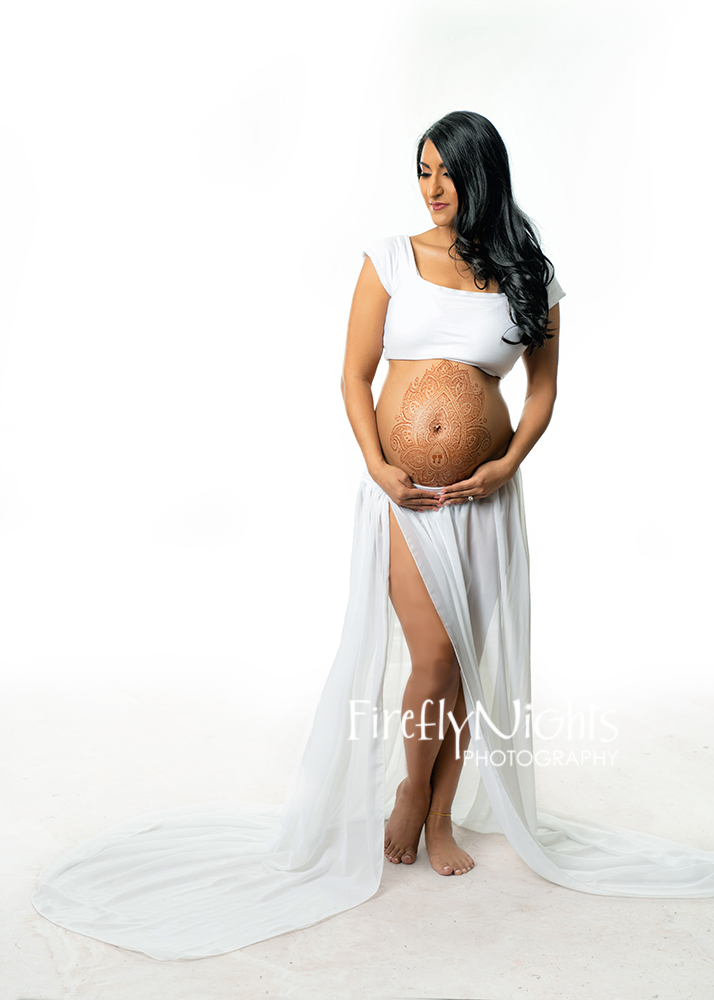 She also chose my purple maternity dress, as well.  When we do maternity sessions in studio, clients have the option of borrowing any of my eight maternity dresses.  I think this purple one is one of the most popularly chosen.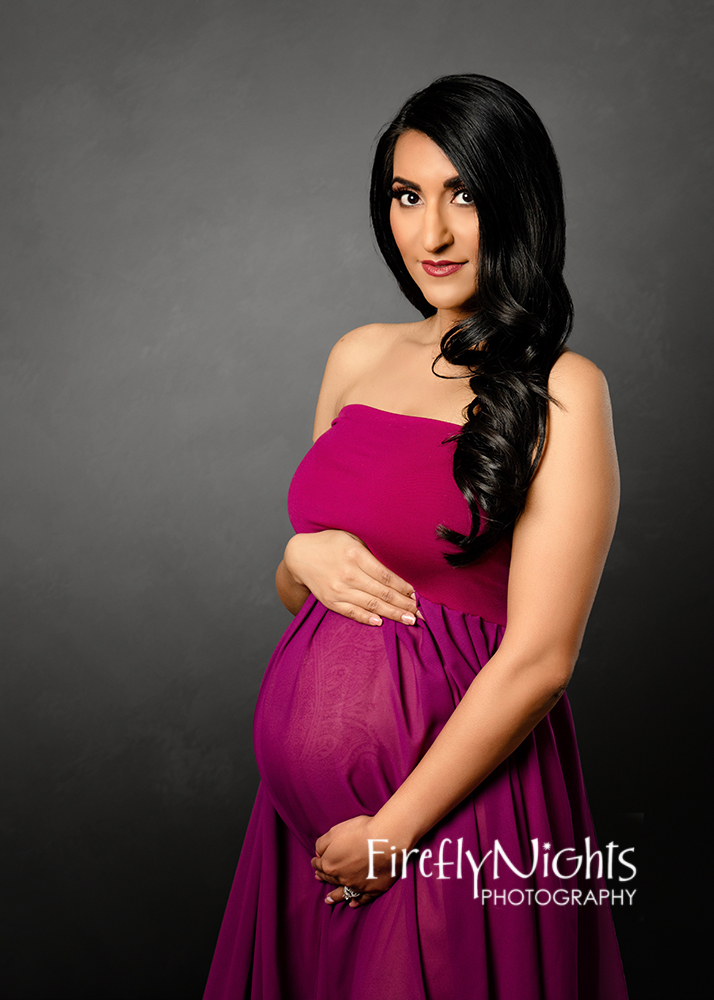 Ok, so after doing some more traditional maternity pictures, she wanted to do something special.  She brought a beautiful Indian scarf that we spread out to use to cover her, as well as some bangles for her ankles.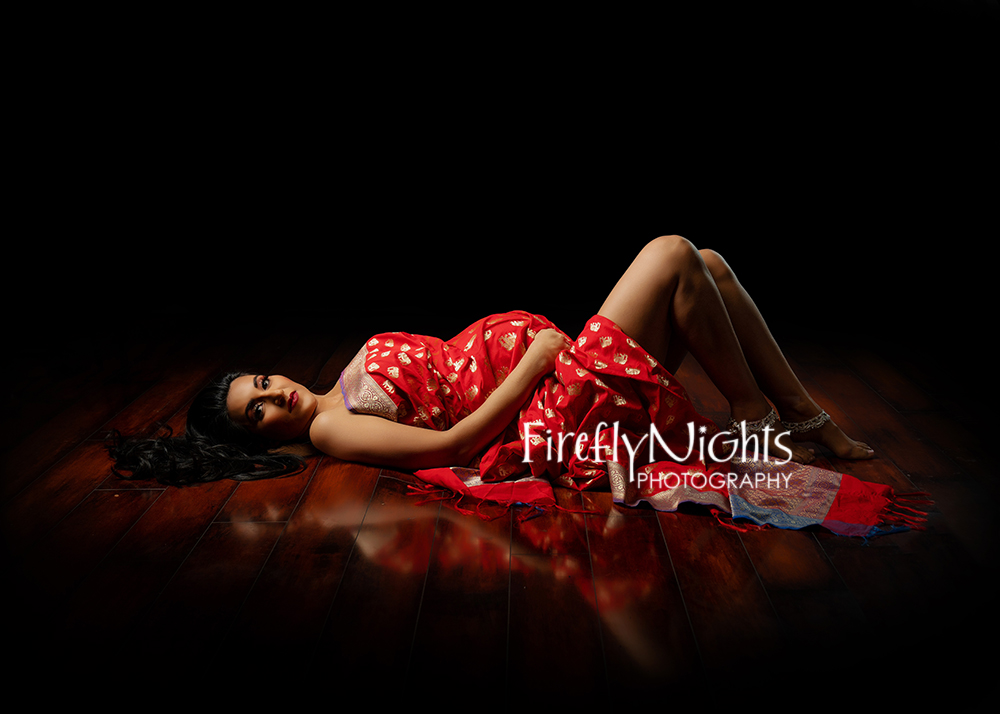 But then things got really cool.  She brought her wedding jewelry to incorporate into a few pictures.  It was so much fun getting her dressed for this.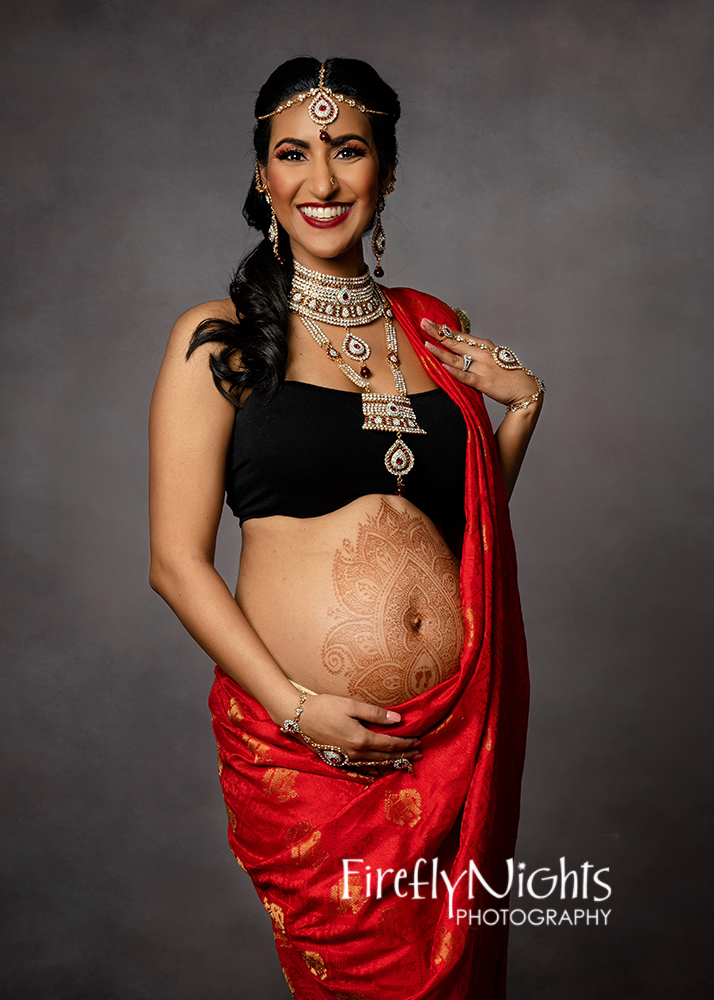 Firefly Nights Photography loves making maternity portraits meaningful and amazing for our clients, which means listening to what our clients want.  You can see more examples of our work in our Maternity Gallery.  We recommend scheduling maternity sessions between 32-34 weeks.  Of course, after a maternity session, I hope to get to meet the little one in a newborn session soon afterwards!