Downers Grove Baby Photographer | Little Guy
May 30, 2022
/
/
Comments Off

on Downers Grove Baby Photographer | Little Guy
Since I am so far behind in my blogging, I get such a kick out of seeing these kids when I've seen them lately.  Back on this day, though, we were celebrating this little guy's first birthday.  I consider up until the first birthday to be a baby session.  And those who do my Baby's First Year plan, which is the newborn, six month, and one year, this is the end of the road.  After this, we create a gorgeous album that incorporates all of the sessions to show their first year in it's entirety.
For his six month session, they had these cute little beanies for him, and I loved seeing them again this time.  And I love seeing his little teeth in that gummy smile!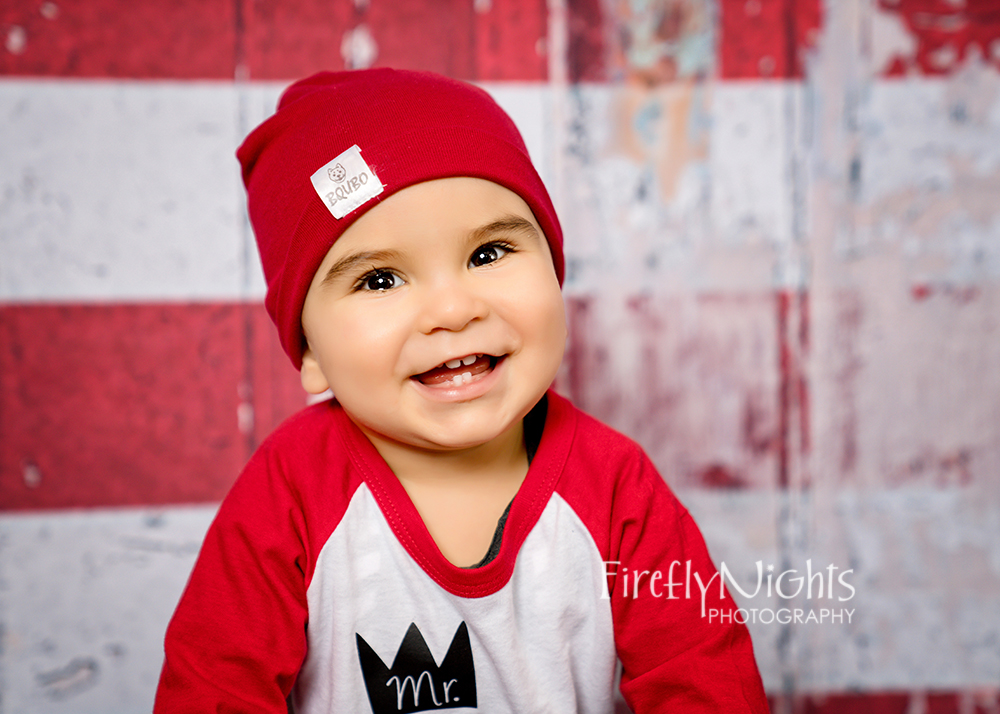 Letting this little guy be a cool dude was easy.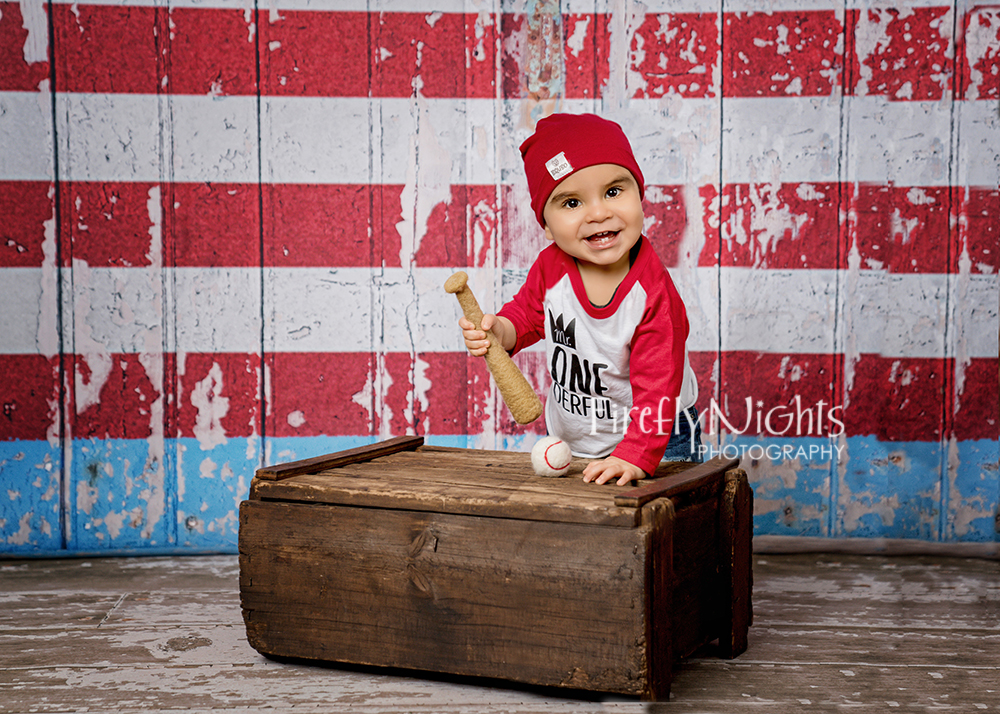 After two daughters, we wanted to really highlight dad and his boy.  Don't they both just like cool guys? I love the greys and blues together.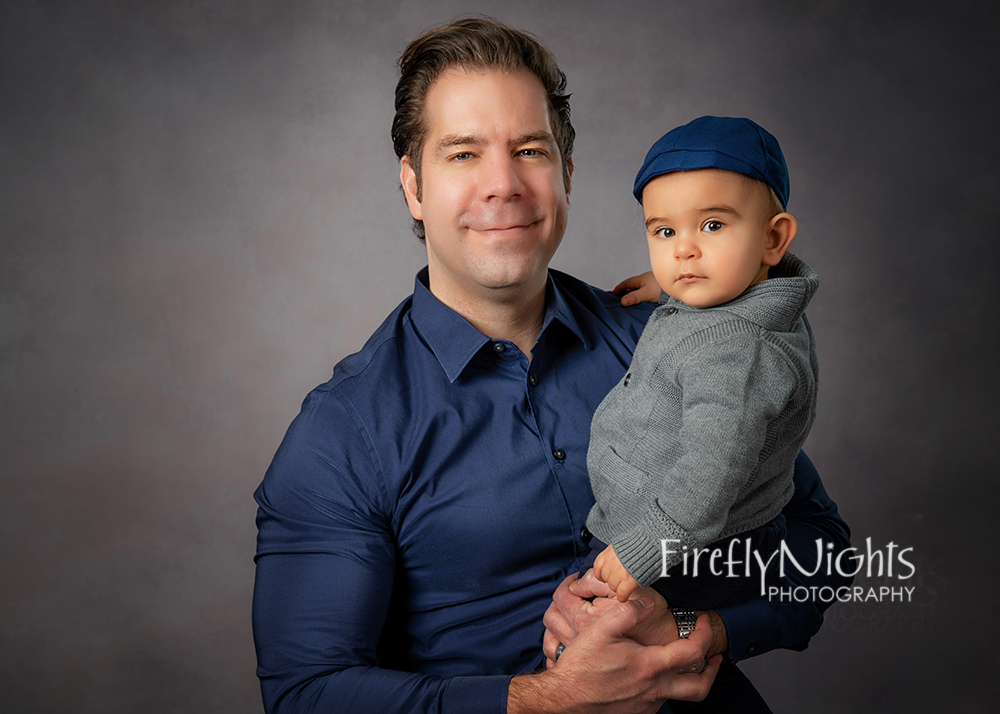 I also like to let little ones just play at this stage.  He was getting tired, and so bringing out toys to play with can usually buy us some more time, as they get distracted.  Most little ones love my trucks.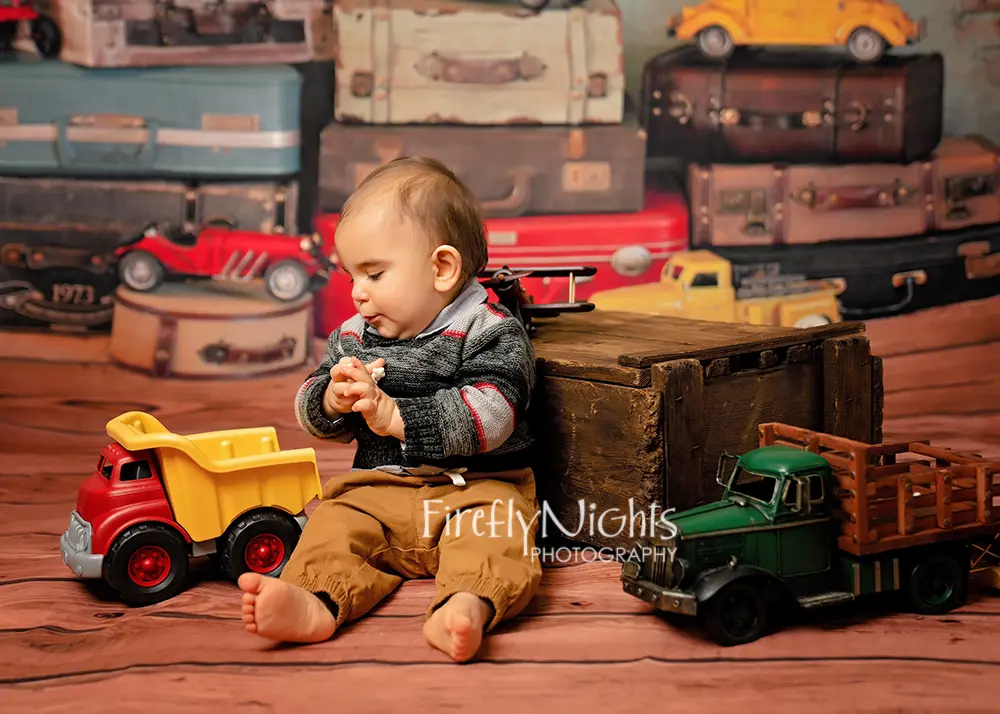 We tried out best to do a smash cake at the end, but he was having none of it!  LOL  I like to show this because people have expectations of a baby thrilled to be diving into cake.  But that is not always the case.  This little guy HATED it.  He totally gagged when he tried it and just wanted to get away from it after that.  I still take pictures when they are upset because for a smash cake portion, it is about the memory of it, and for him, the memory of it was crying. LOL  They can look back at this now and laugh.  I'm sure he likes cake much more now that he is three.