Grandkids | Naperville Photographer
February 11, 2022
/
/
Comments Off

on Grandkids | Naperville Photographer
When do you hire a professional photographer?  Well, the obvious reasons are the big milestones of life – wedding, birth of a child, high school senior.  Family pictures are great to be done every two or three years depending on how quickly people are changing or growing up.  But another great time to have professional pictures?  When the families get together!  Extended family portraits are so important as a history of your family. So when this set of grandparents looked for a Naperville photographer, I was honored to have them into the studio to photograph their three precious grandchildren.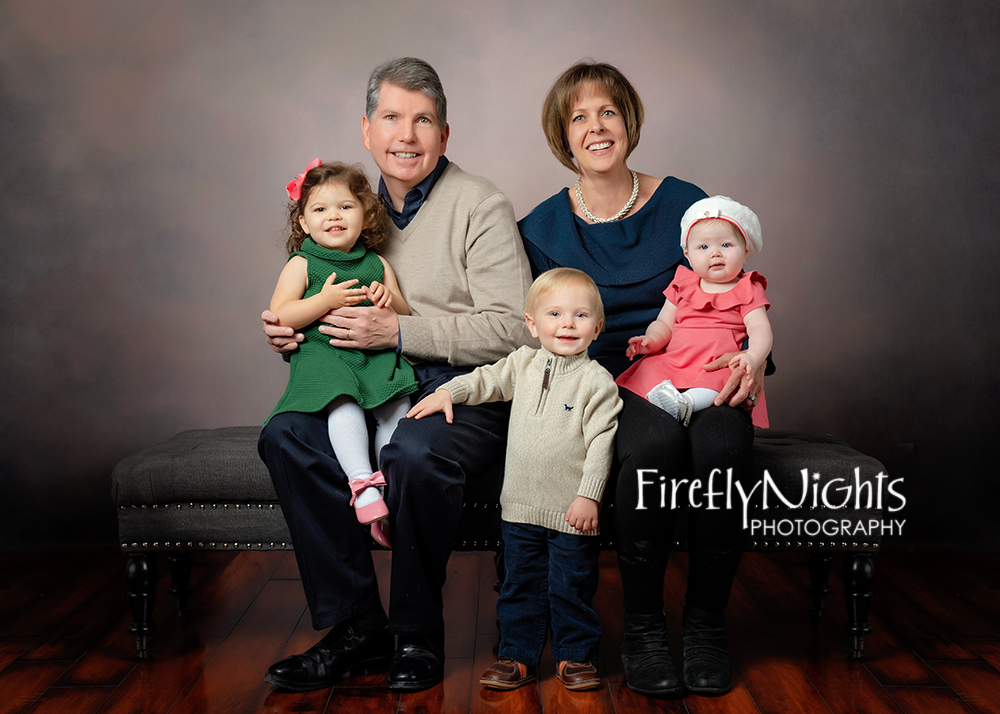 Believe it or not, this little boy was pretty intimidated by being in front of the camera without his parents.  Getting him smiling was tough, but we didn't give up.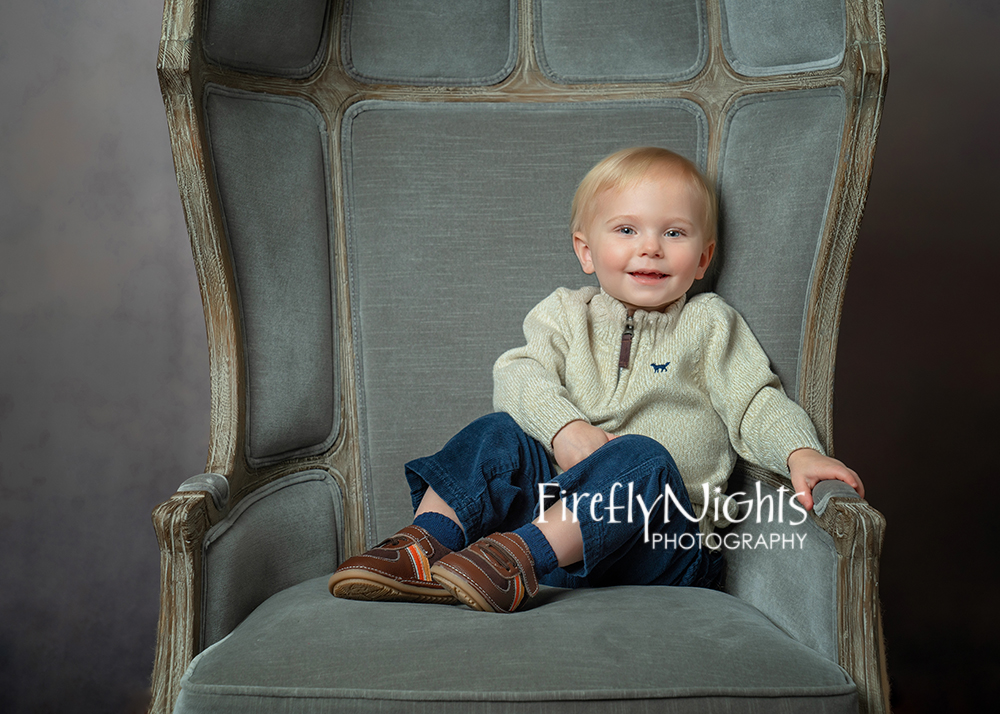 These sisters were so much fun, especially big sister.  But do you know how hard it was not to squeeze those big cheeks on baby sister??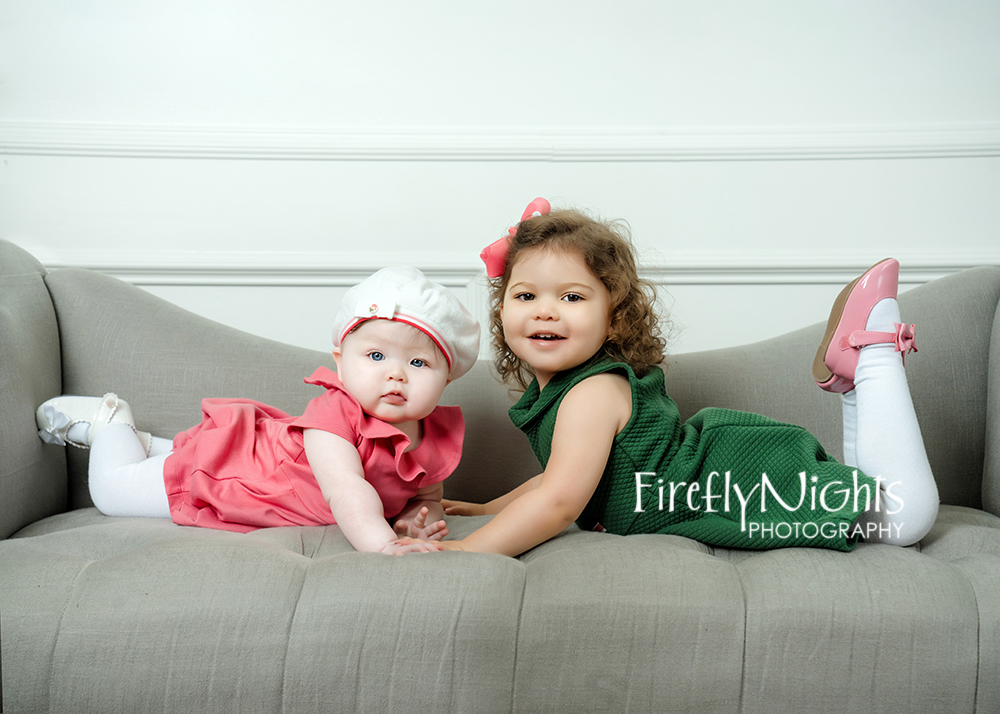 But the reason we were together on this day was to get pictures with grandma and grandpa.  Getting the cousins together doesn't happen all the time, so you have to get extended family portraits done, as who knows how big the kids will be next time they are together! I don't remember what we were doing to make that little boy crack up, but it was well worth it! Probably had his dad playing peek-a-boo from behind me, which is something I have parents do to help get their kids smiling and looking at the camera.  It doesn't help for parents to get their kids smiling while standing to the side.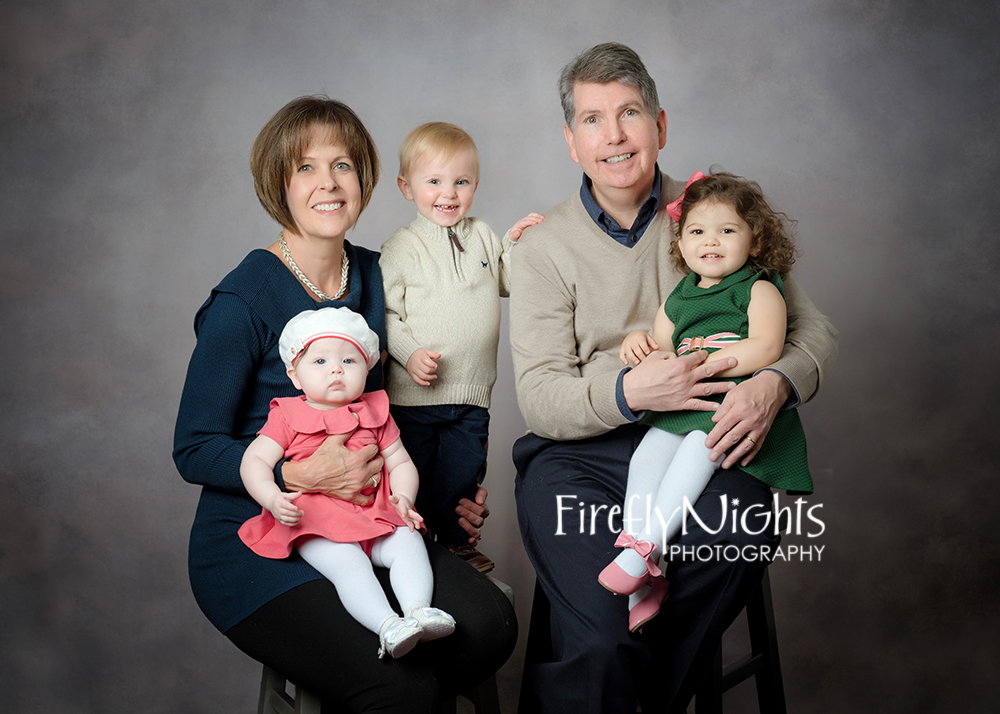 Since mom and dad were in attendance, we had them get a family picture of their own while they were there. They just happened to be dressed perfectly in great color harmony together. They couldn't have planed it better. Seriously – I love wearing different shades of the same color. This is a great example of how not to match but to coordinate with each other. And life was much better once mom and dad were holding him.