Just Your Average Family…and a Duck
November 14, 2021
/
/
Comments Off

on Just Your Average Family…and a Duck
Being a photographer, I meet lots of families of all sorts. Big ones, small ones. Ones with dogs I get frequently since I am a dog lover. I love including dogs into a family session, after all, they are family. And one of the hardest things is knowing we are including the animal because they are at the end of the road. I just lost my beloved big girl (a Bernese Mountain Dog) just a couple weeks ago. It was sudden and unexpected. But sometimes, we get a diagnosis and see the end of the tunnel and have time to say goodbye.
This sweet chocolate lab had been his baby before the kids, before even his wife. She was much loved, and it was important to get a picture of just the two of them.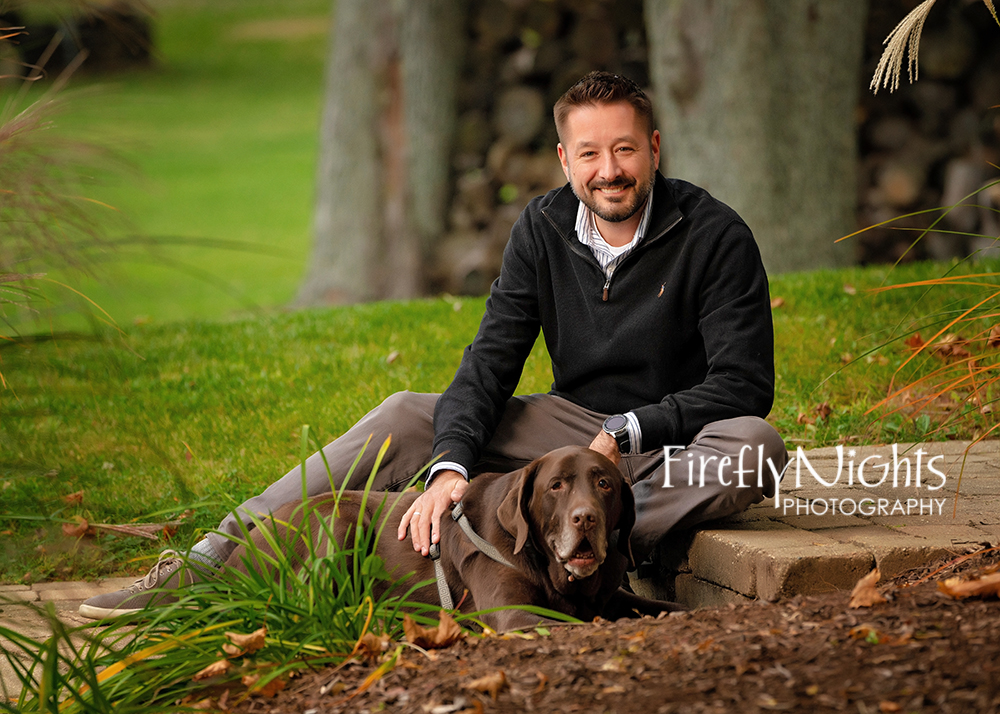 I was there to do family pictures of the whole family, and this family had the most interesting other pet – a pet duck! So this was my first time getting to include a duck into a family session. He is the pet of the youngest son and follows him around everywhere, as he imprinted on him.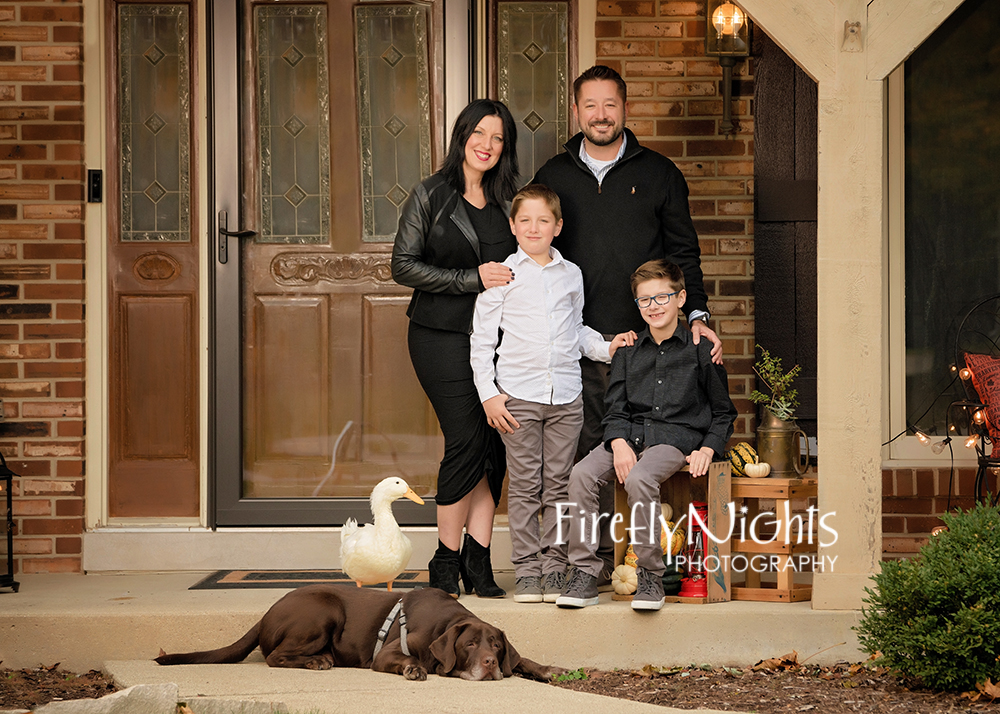 We didn't want to stress the animals out, so we also did just people pictures, as well. This is such a sweet family, and we had a beautiful day to photograph outside their home.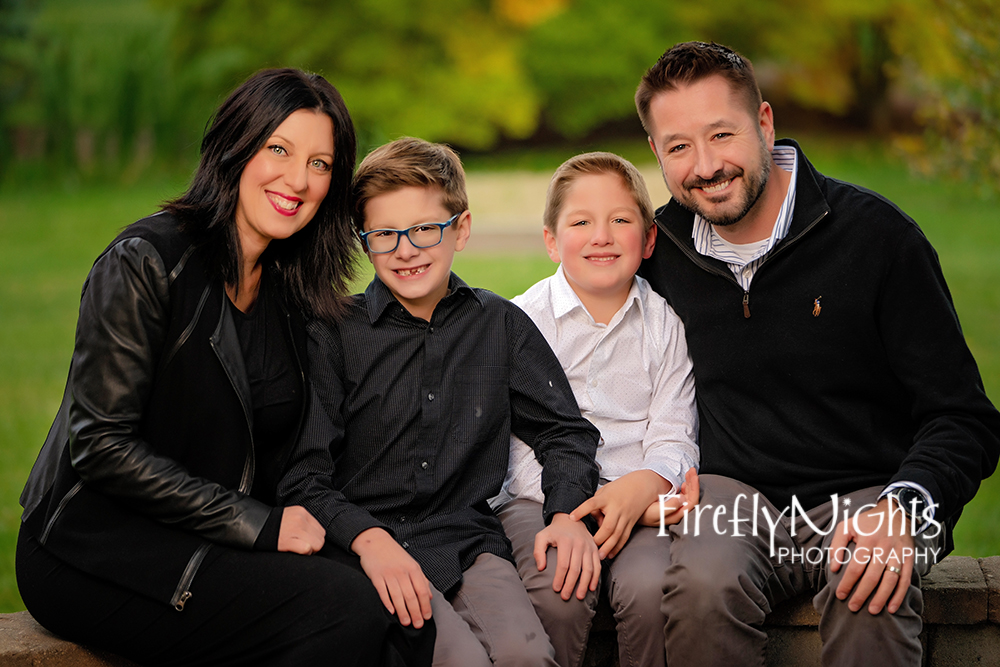 And how beautiful was this scene in their yard with the fall colors peeking through in the background? And I don't think I could have gotten a more perfect family picture with this group. I mean even the animals are smiling!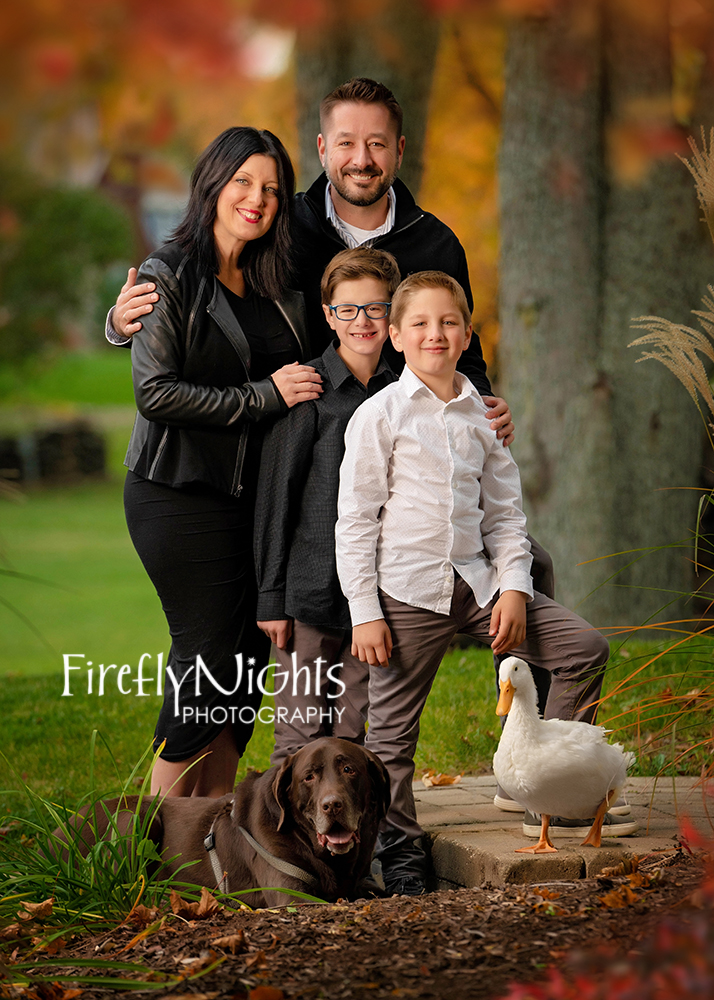 Usually, I don't like having a house in the background of an image, but it totally works for this one.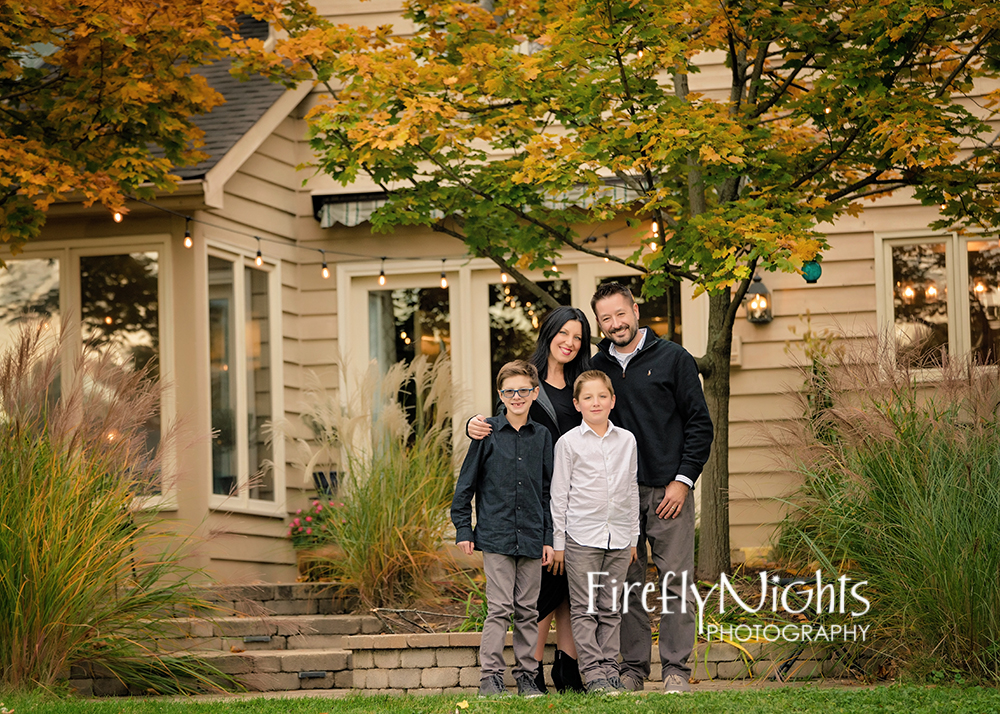 I really love being part of these memories for families. Photographers are the historians for families – the creators of keepsakes and memories to be passed down throughout the years. Do you want beautiful family portraits? Then please consider Firefly Nights Photography for your own family.