Beautiful Family | Elmhurst Photographer
October 28, 2021
/
/
Comments Off

on Beautiful Family | Elmhurst Photographer
I love it when families dress formally for our portrait sessions. I have location recommendations all over the western suburbs to make it convenient for my clients. And when a family is going to dress to the nines, I want to make sure the setting goes along with that. Being their Elmhurst photographer, I chose a location close to them that totally worked. Don't they look like perfection? Of course, it is easy with such a handsome family. This should be up, framed on the wall.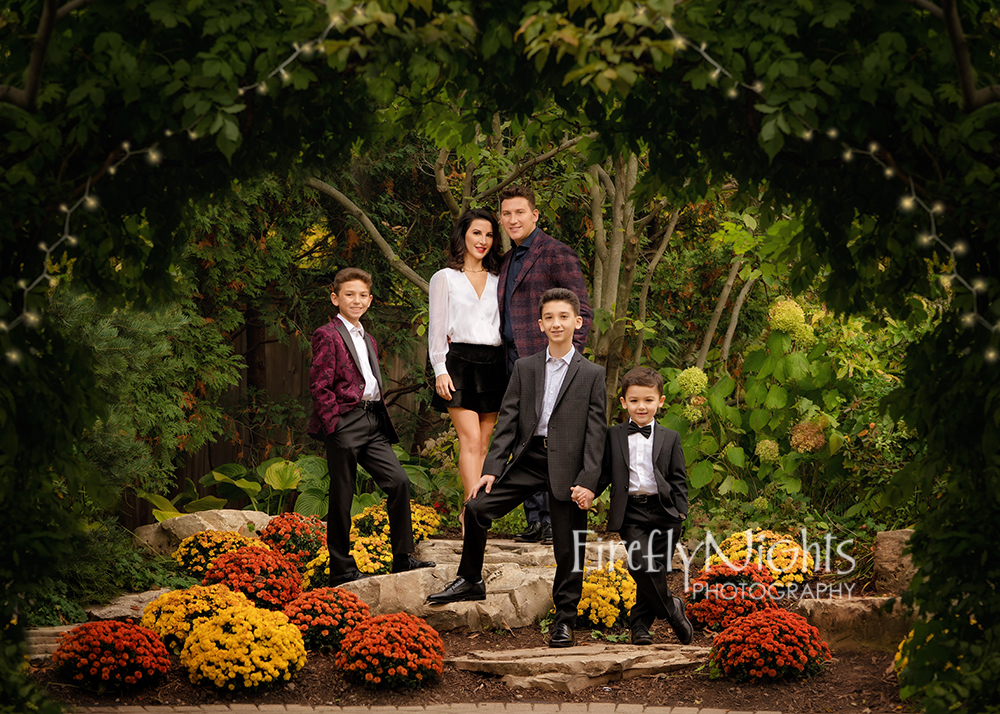 And then I got to have some one on one time with each of the boys. I couldn't resist the little one in his own tuxedo!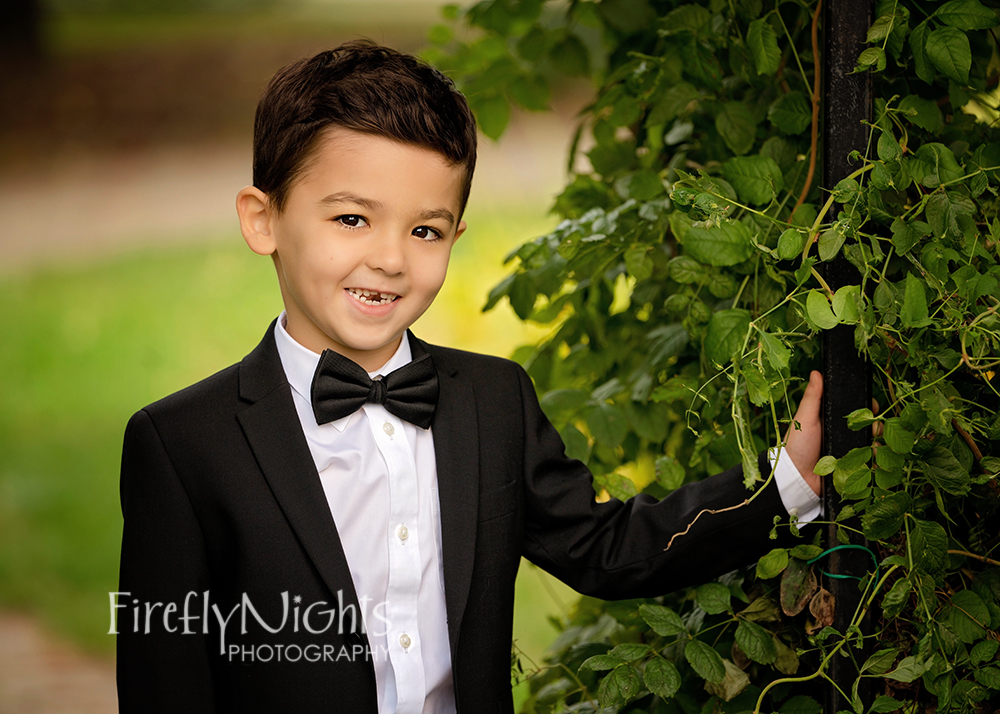 His older brother was not to be outdone with his cool blazer. I love how he added just a dark pop of color to the family. It also coordinated well with his dad's jacket.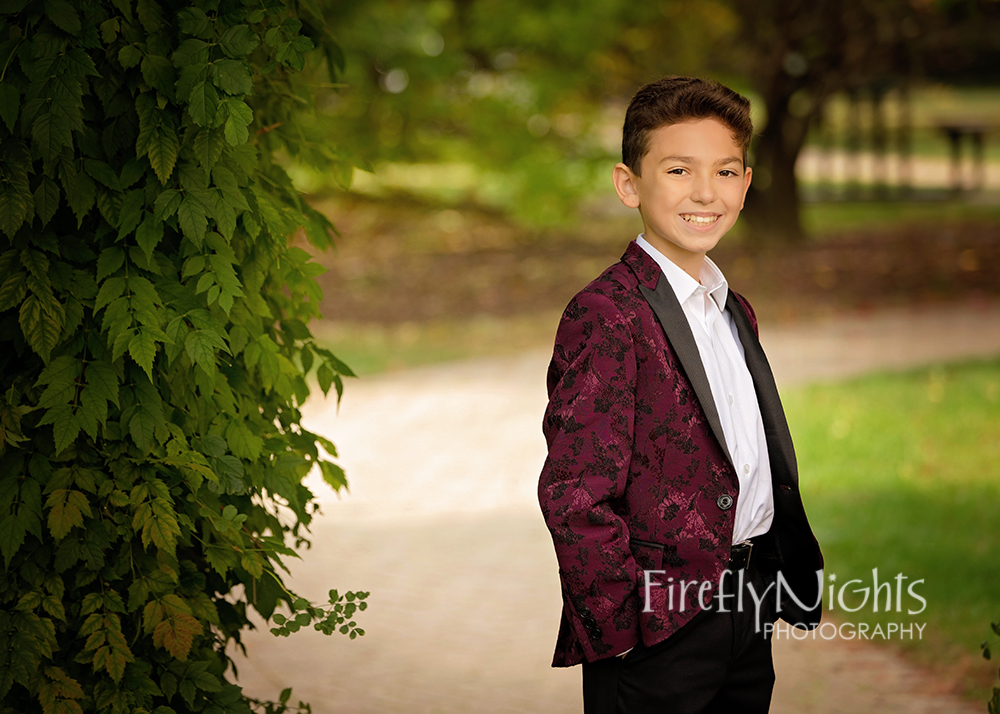 And eldest brother was all Mr Cool. Seriously, shouldn't he be saying, "Bond, James Bond."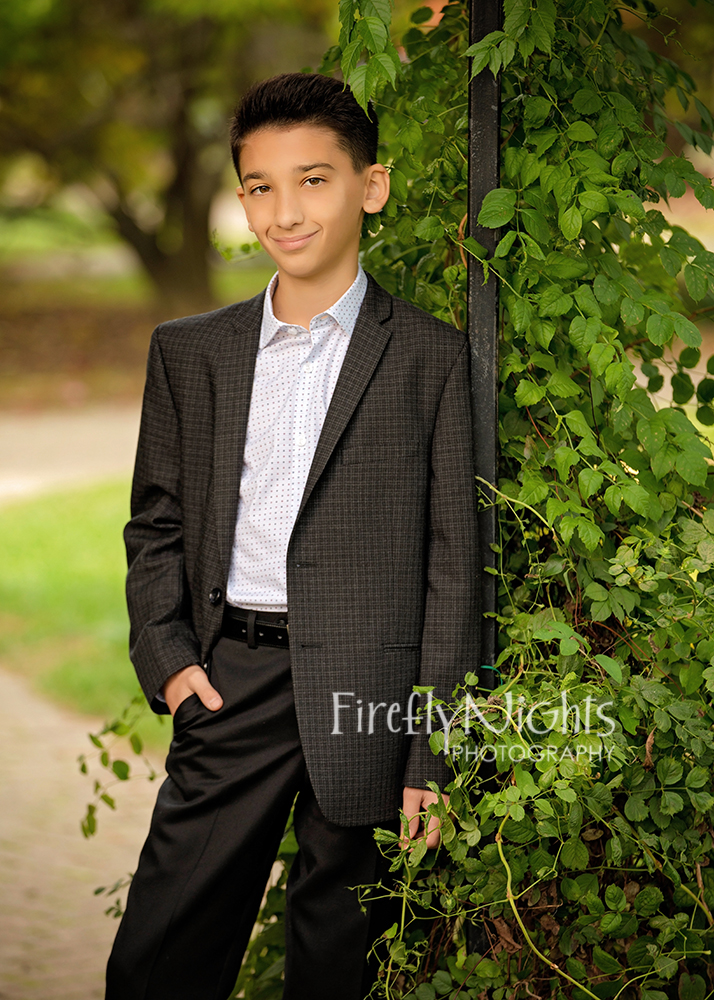 Getting great family pictures is one of my favorite things – seeing how everyone fits together for posing. It's like working with lego pieces to see what works and looks best. Of course it helps when everyone is different heights.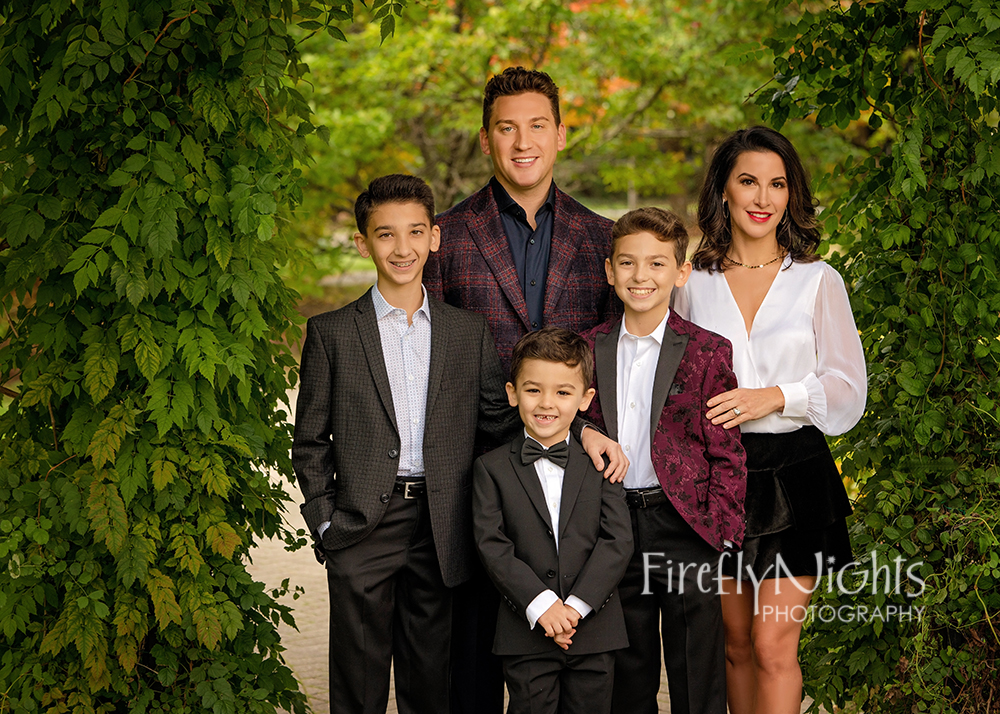 And the color that year was AMAZING! There was nothing enhanced here, believe it or not. It was the perfect spot with the bright colors peeking in from behind.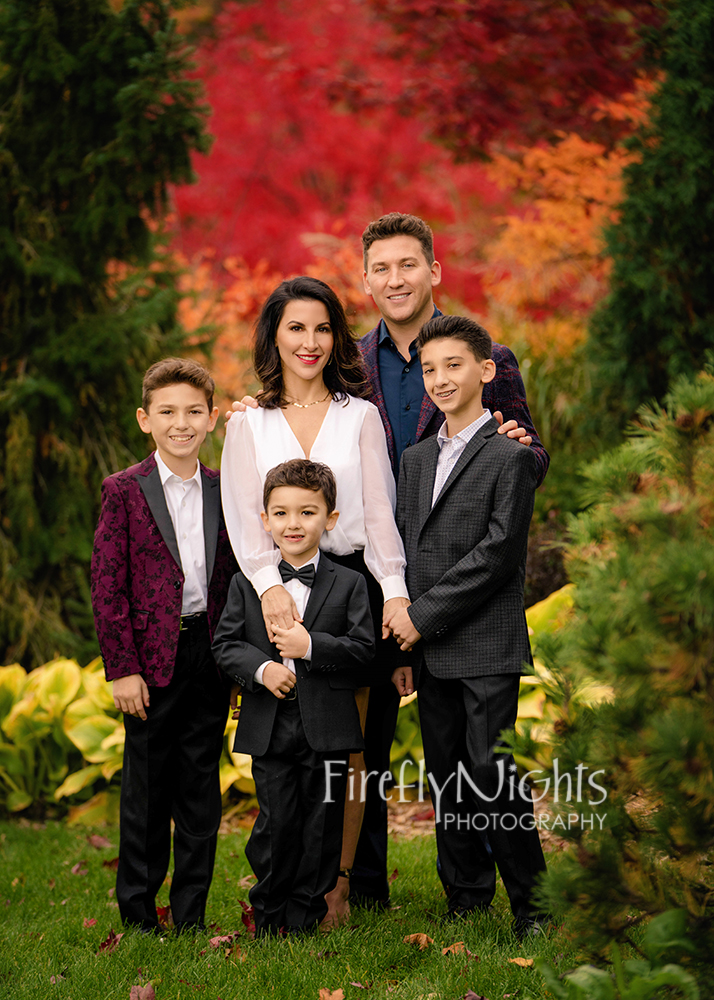 Fall colors are in bloom now. Do you still need fall family pictures? Then contact Firefly Nights Photography today! There's still time!