Fall Family Fun | Hinsdale Photographer
October 12, 2021
/
/
Comments Off

on Fall Family Fun | Hinsdale Photographer
If you have followed my blog from the beginning of my journey as a Naperville photographer, back 14 years ago, this family would be my most shown family….maybe right behind my own. Seeing them every year, another year older, is always one of my biggest highlights. It's also because this is my best friend and her family. And I love having a reason to see them and their beautiful children.
One of the toughest parts of having a family return year after year is to find somewhere new to take them. On this year, I took them to an easy spot, but one perfect for them and the colors they chose. We always include their dog, as they are definitely dog people.
Finding something for people to sit or stand on different heights makes for great posing. These large rocks were perfect for some interesting posing dynamics.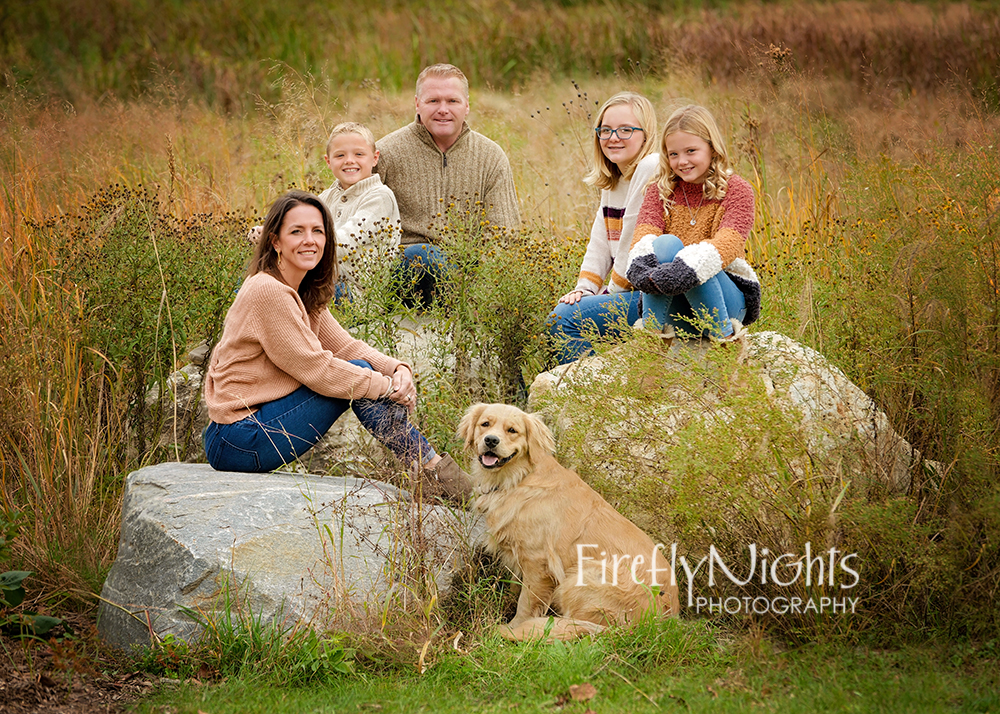 After the rocks, we walked to this cute bridge. Originally, I was just posing the family, but Sunny to Golden, wanted in on it, too. She placed her paws up there all by herself. I couldn't have posed it better. LOL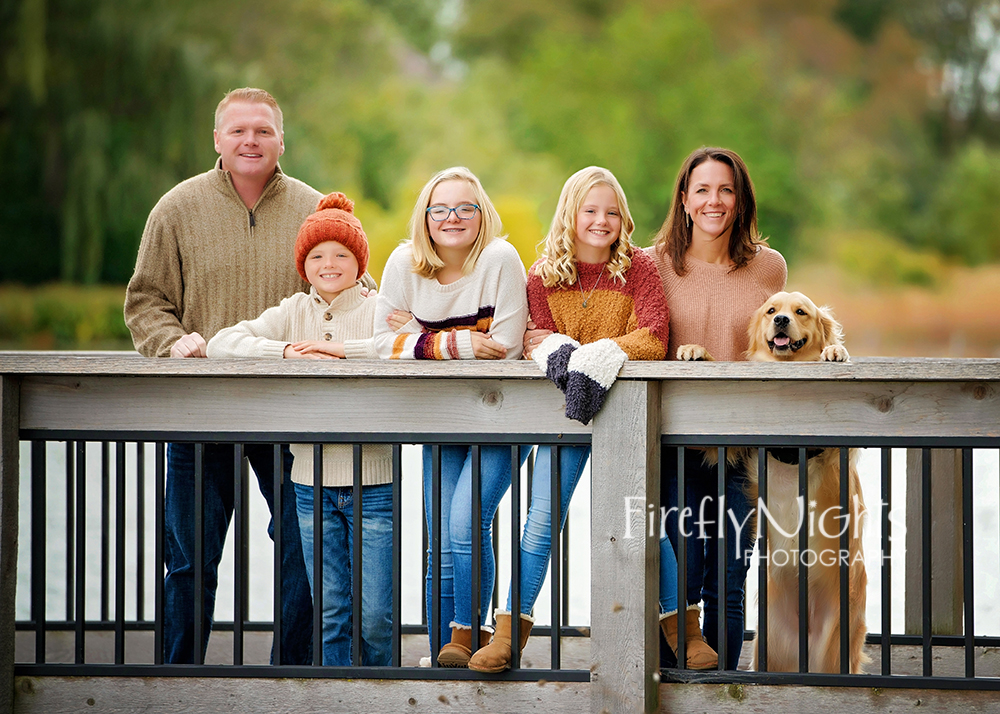 And of course, we had to focus on each child individually. Their personalities change every year, so it is always fun to see what they will be like for me on that day. Let's start with the oldest.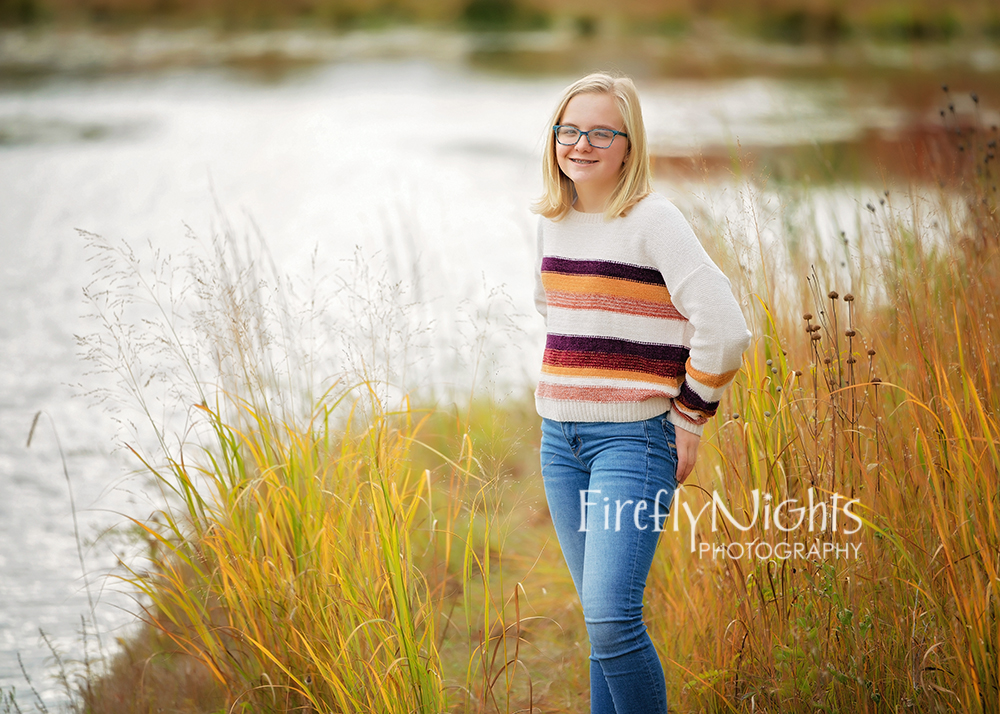 And then there are the twins. Both full of spunk. On this day, their son was really cold and didn't like his hair. The hat coordinated with their outfits, so I didn't mind at all. But it was also good to get a picture or two without it on.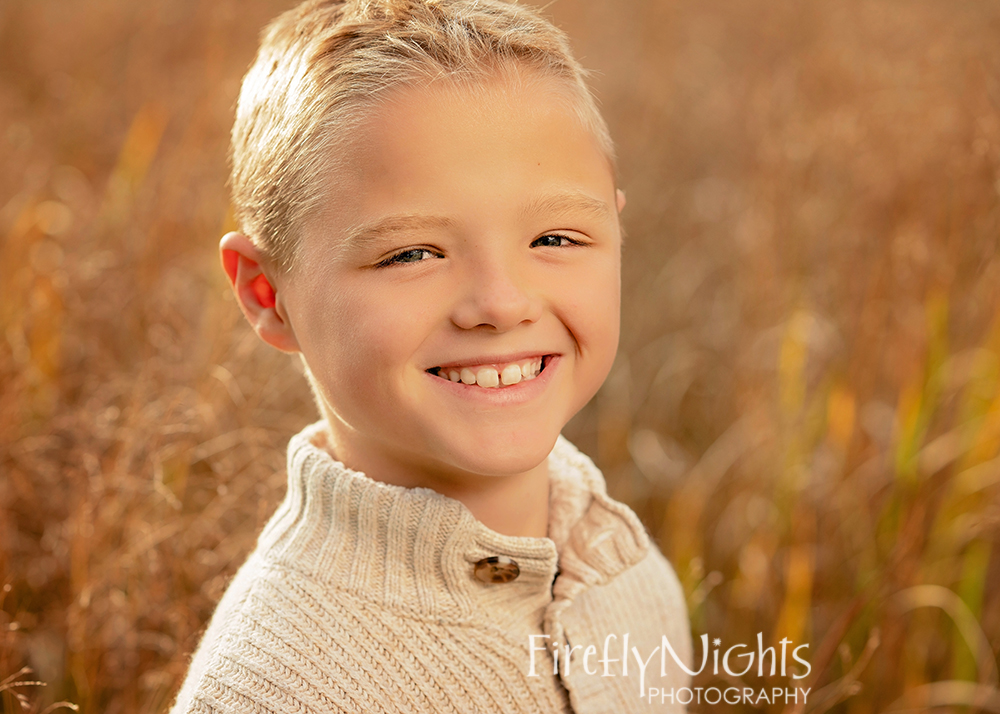 His twin sister had her hair nicely curled and enjoyed being the center of attention.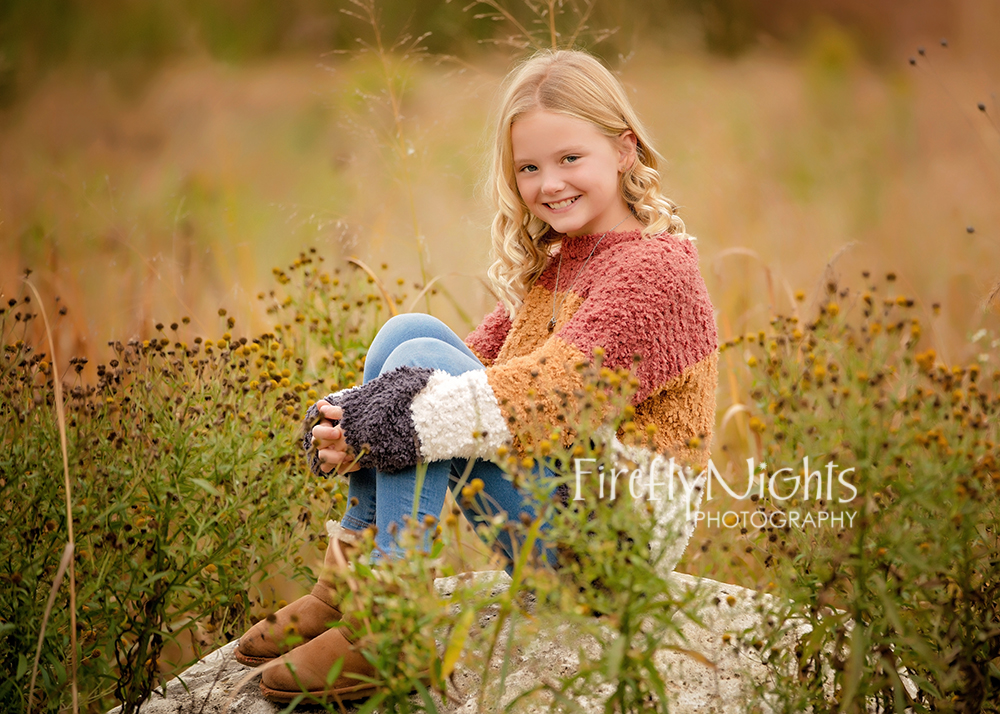 And their session would never be complete without all their kids together – both human and furry.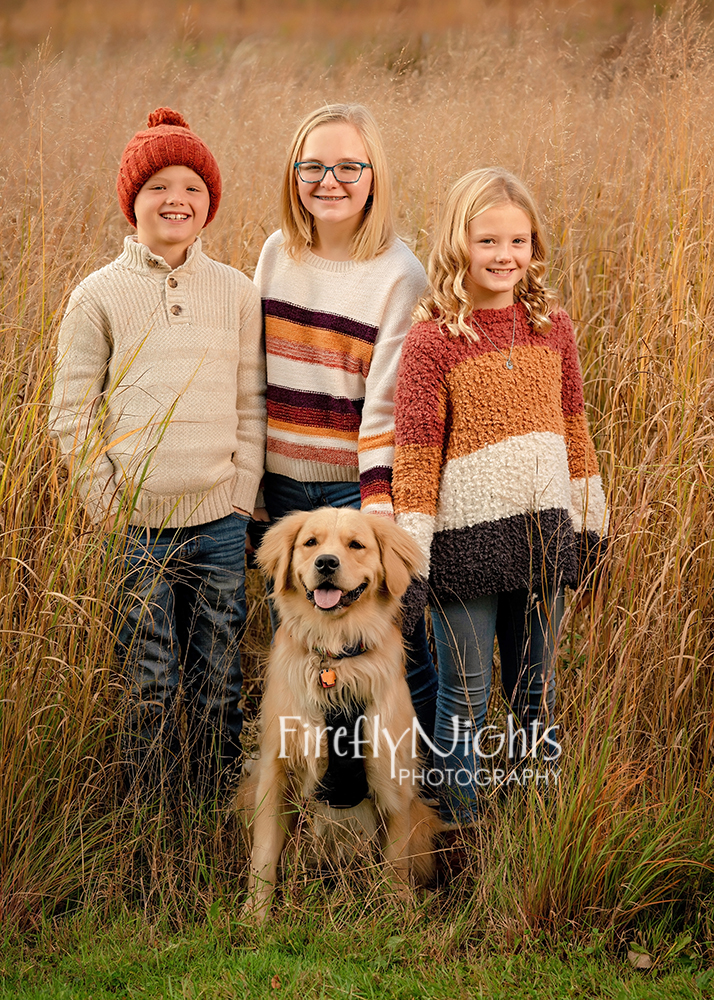 Firefly Nights Photography services all of Chicago, especially the western suburbs. We are housed out of Naperville but will also travel.