When looking for a senior photographer for your senior, be sure you find someone whose style is what you love. You want your senior pictures to reflect the senior and to give them a great experience. I do not dictate what they should wear, as I think the pictures should be about them, not me. Some seniors want something over the top and dramatic, some want simple and casual. My job is to apply my style to what they want.
So for this senior, she wanted simple and casual. Going to a woodsy and quiet location gives me time to talk with seniors. And they are some of the most interesting people. Life is getting ready to really change for them. Some of them are excited and can't wait to get out on their own. Others feel lost. And as I talk to them, I make them feel "seen". I listen to them and hopefully give them an hour or two where anxiety drifts away, and they can simply enjoy being a teenager.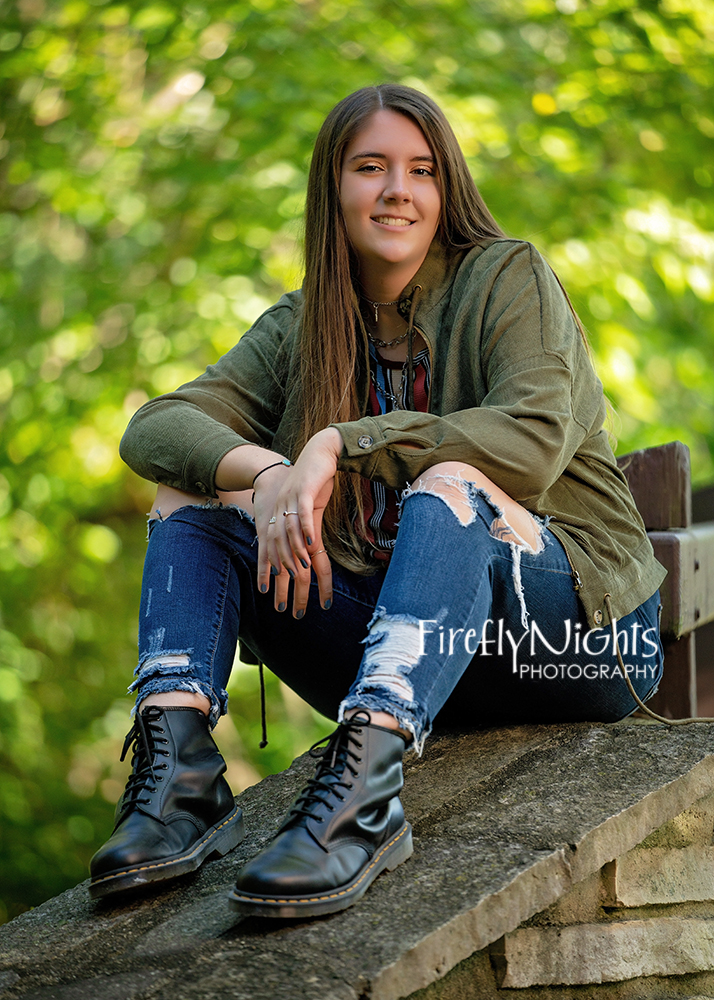 The above bridge used to be one of my favorites, but it has since been blocked off because it was falling apart. Boo!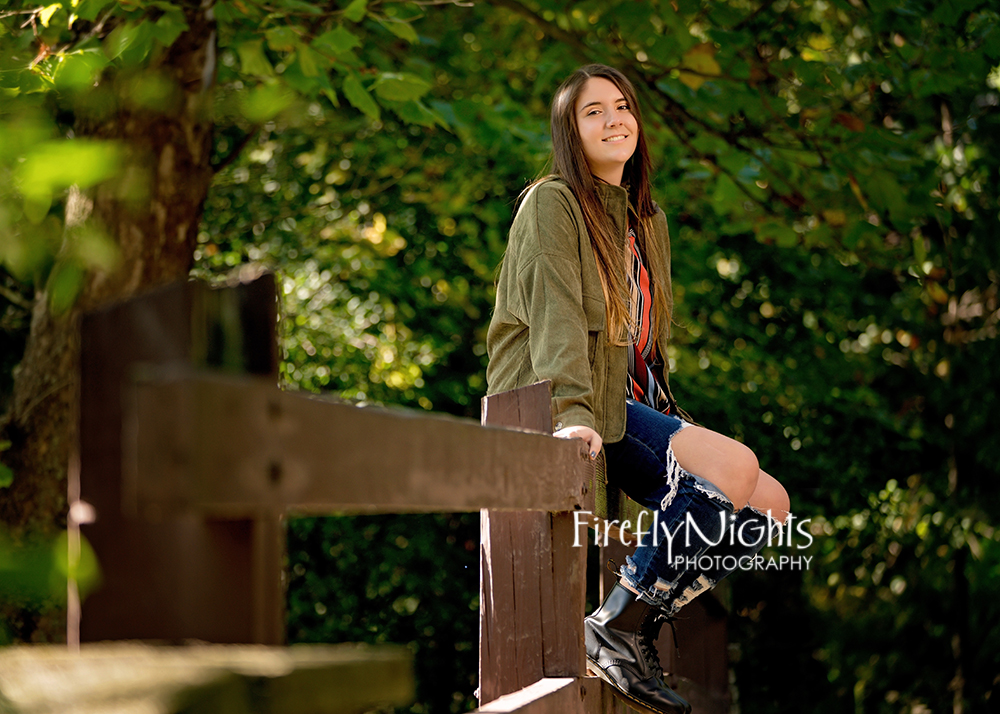 Woodsy places are great for anyone who likes a quieter feel. These log pillars are awesome and create visual interest. Also fun to pose against.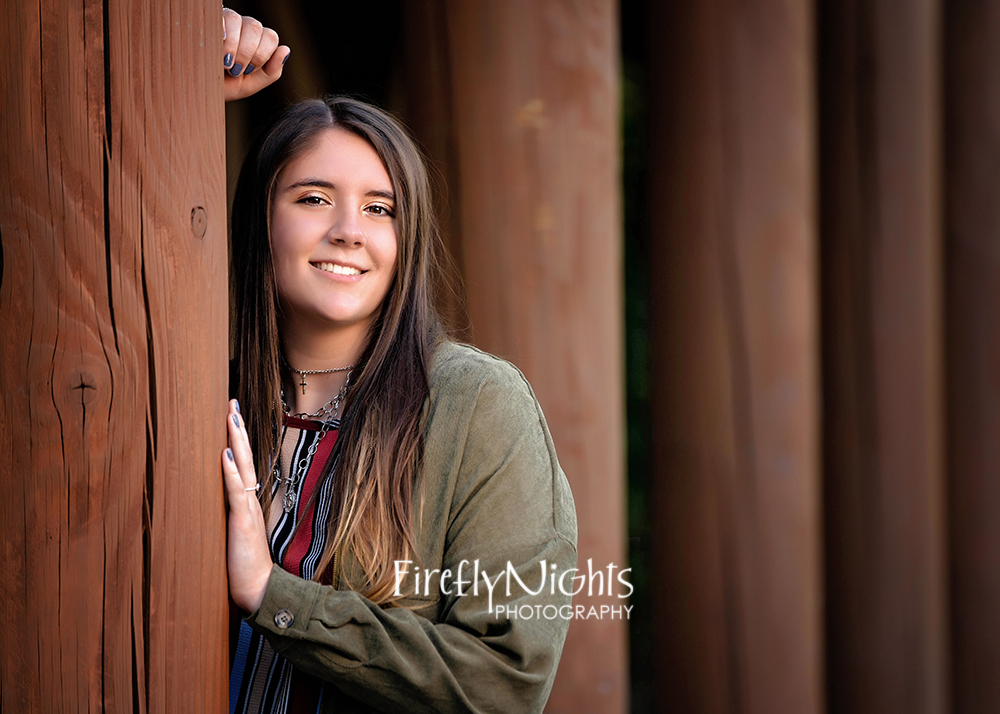 Then it was time for an outfit change into what she typically wears.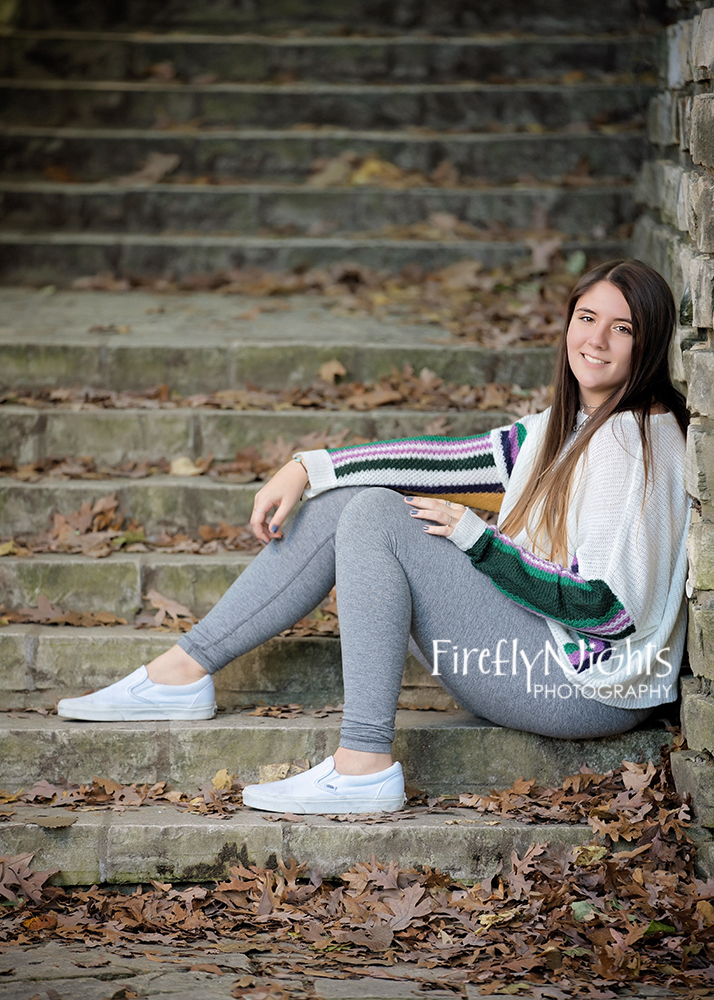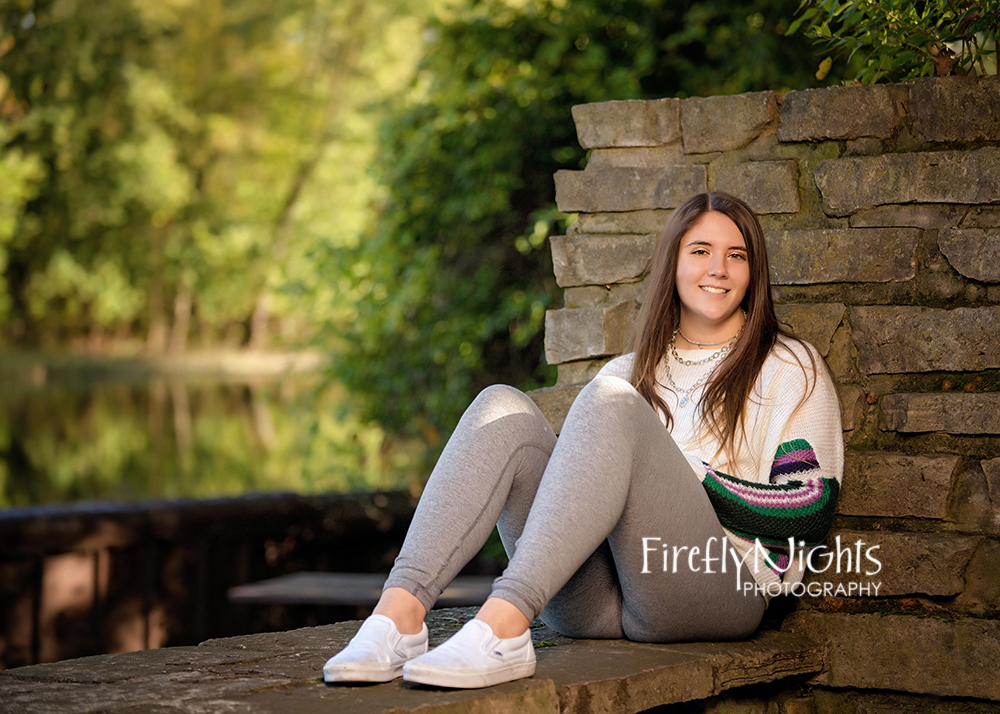 If you have a 2022 senior and haven't already had their senior pictures done, we hope you will contact Firefly Nights Photographer. Check out our Galleries section for more samples of our work.
We look forward to working with you in the future as your Naperville photographer.