I first met this family – well, part of this family – when I did their newborn pictures a year previously. The best part about meeting clients during newborn sessions is that just the beginning of our relationship (hopefully). So a year later, they reached out for an extended family session, including her sister's family and her parents.
When you are working with young children, it is always an adventure. And this crew was no different. I was doing lots of silly dancing around and saying crazy things to get these smiles.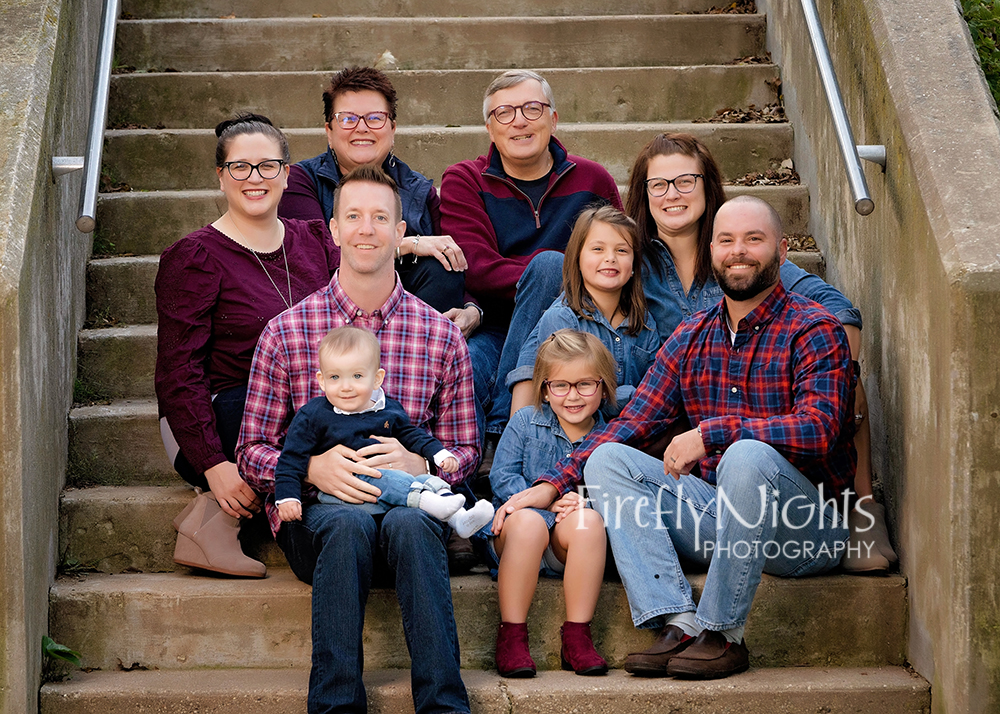 And I love their burgundy and blue colors! Don't they just pop together? I always recommend selecting a color palette with two or three colors and then letting people dress as themselves. As long as the colors go well together, it is nice to have variety in a portrait. So a big part of this get together was celebrating grandma and grandpa with their grandkids. I adore their smiles here. Check out the baby's!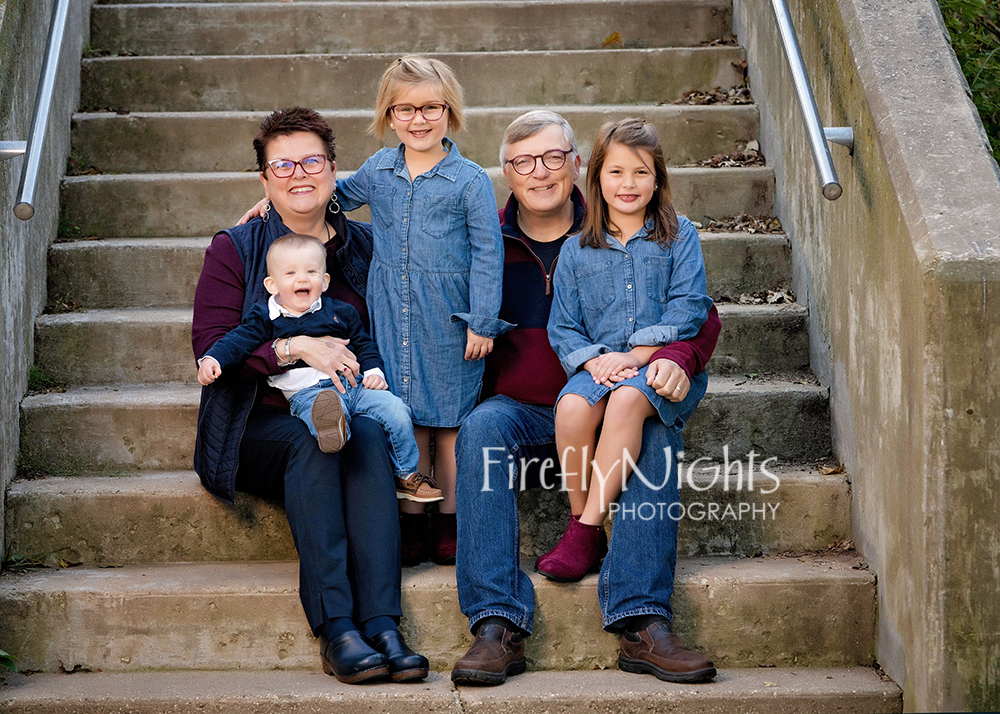 Family is everything. And with this pandemic, many of us haven't gotten together nearly as often as we have in the past. So celebrate each other when you are together. Take pictures – be them professional or on your cell phone. Have pictures. Create memories! And most importantly, hold them close.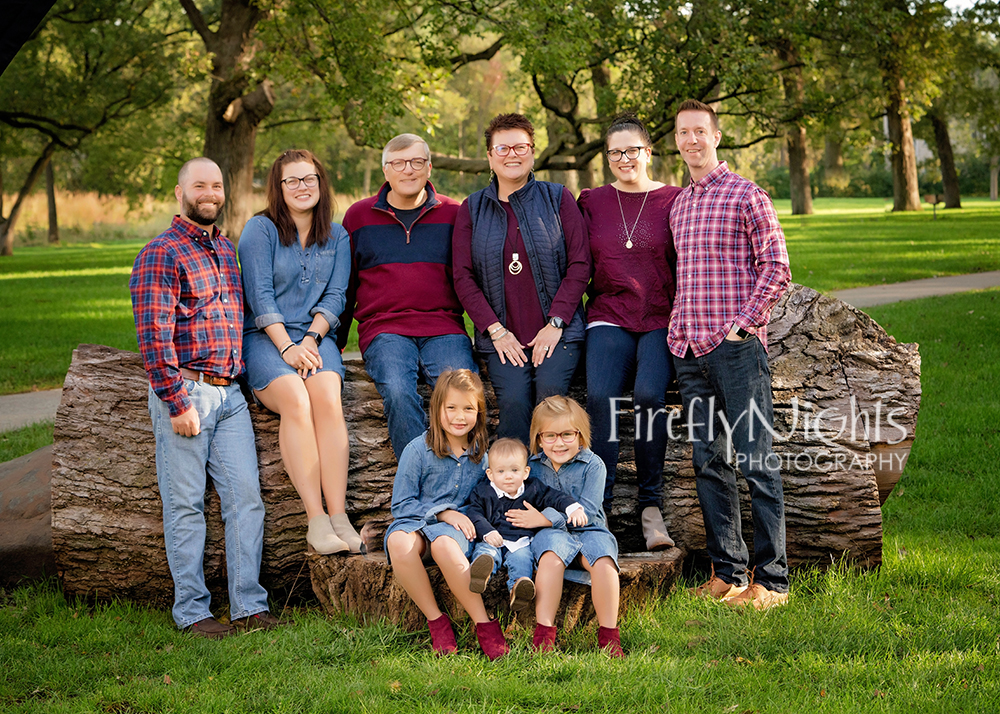 Do you see the family resemblance between these two sisters? I totally do! It is great to get them and the cousins together. They had fun being up in the tree together, though I think the youngest daughter was a little concerned with the height. LOL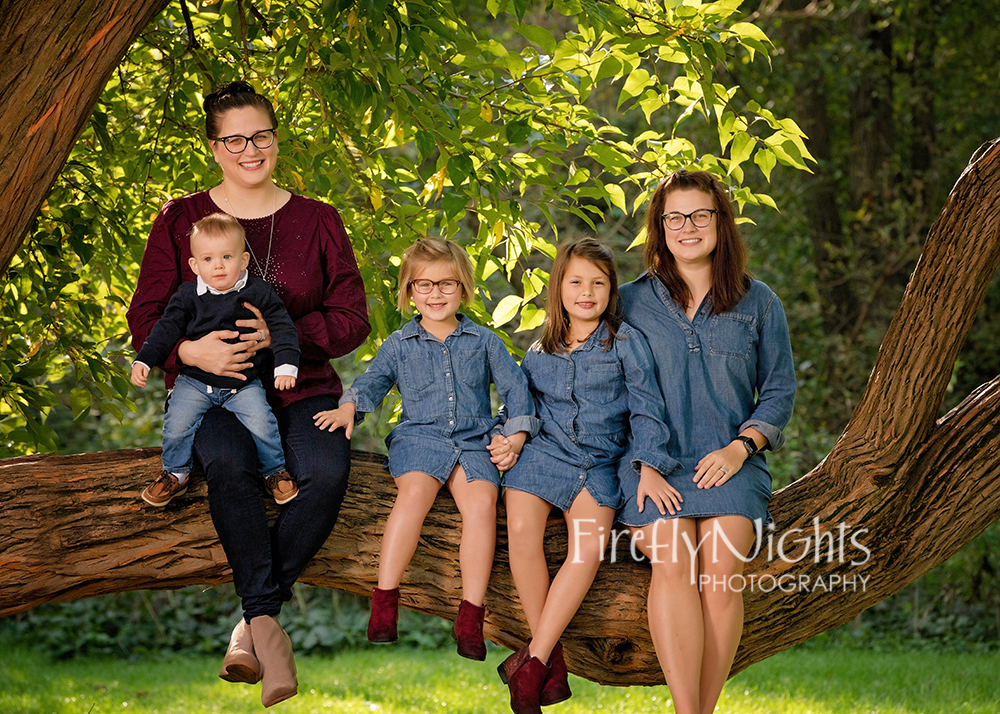 And since it was also this little guy's first birthday, I had to do some pictures of just him! This sunny spot was on the way back to the parking lot. Perfect for a quick pic of such a cutie.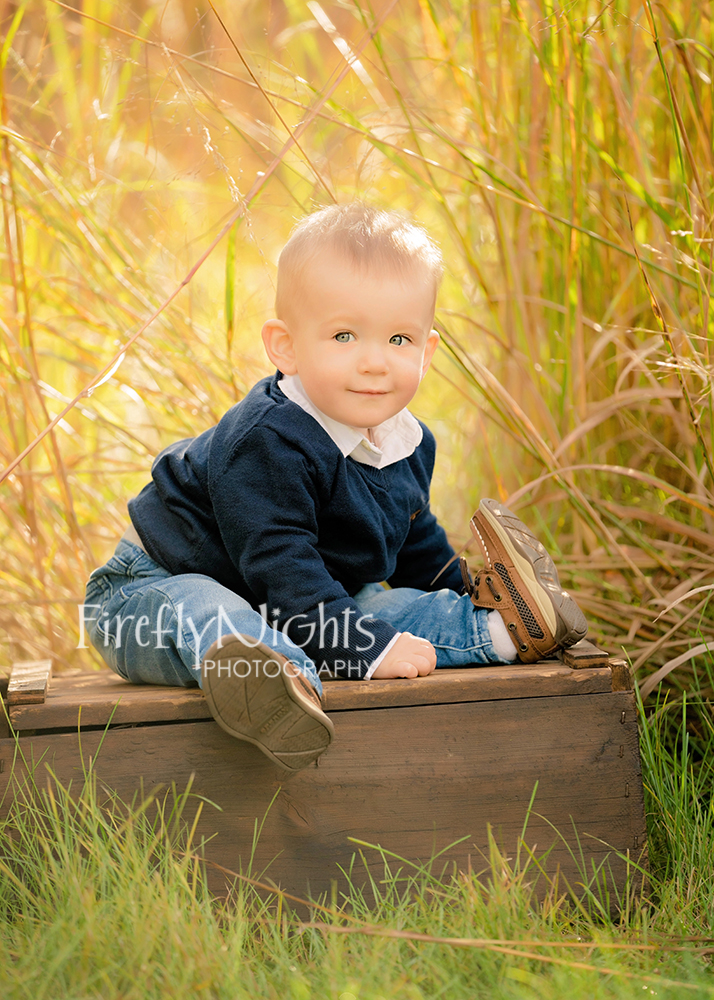 So when is the next time you are getting together with your family? When are all the cousins getting together again? We hope you are celebrating your family, and if you want us to mark the occasion, we are always here!
Check out more of our work in the Galleries section on our website.