Naperville Newborn Photographer
July 5, 2021
/
/
Comments Off

on Naperville Newborn Photographer
I love looking back at my sessions when I blog them. Since I am so far behind, it is great to be reminded of them. Since I photograph lots of people every year, I can't retain them all in my head, but once I see the pictures, it all comes back. I'm definitely a visual person, so while I may not retain names well, I totally remember people by their pictures. You would think that all newborn sessions probably run together, since there's only so many poses to do, but they are all unique to me, just like the are one of a kind to their parents.
So let's start with how I always start newborn sessions – with the new parents. Now, my studio is super hot during newborn sessions. I will be dripping with sweat by the end, so I start with all the family pictures, so people aren't sweaty in their pictures. I recommend you bring a change of clothes to be comfortable.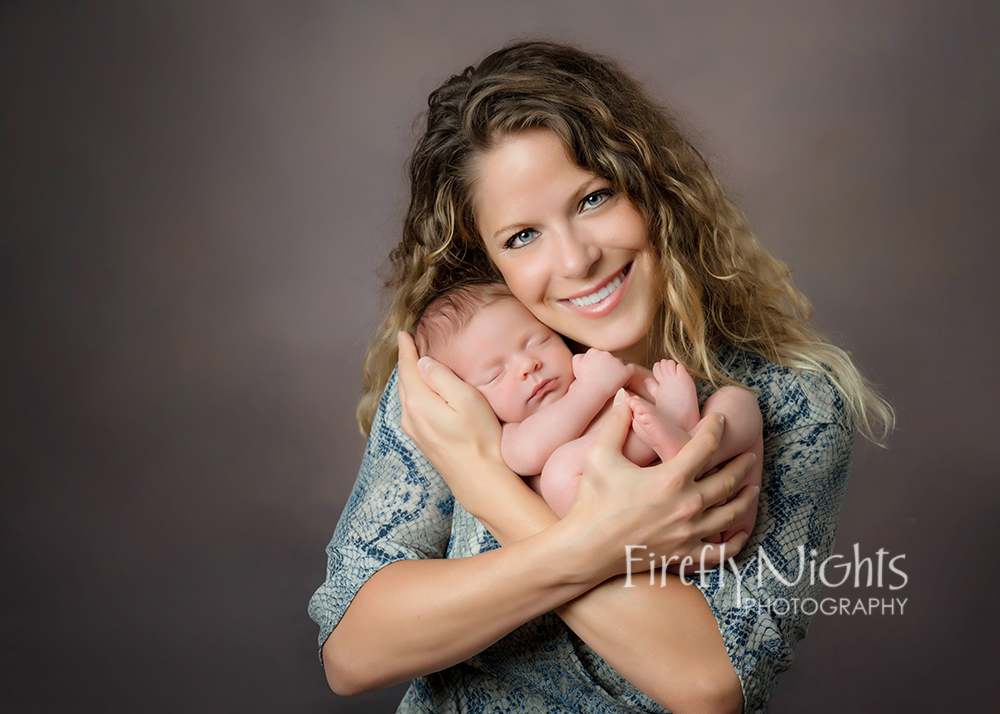 I love showing babies in mom or dad's hands to show how little they are. And while I don't normally do black and whites, I love the intimacy of it here.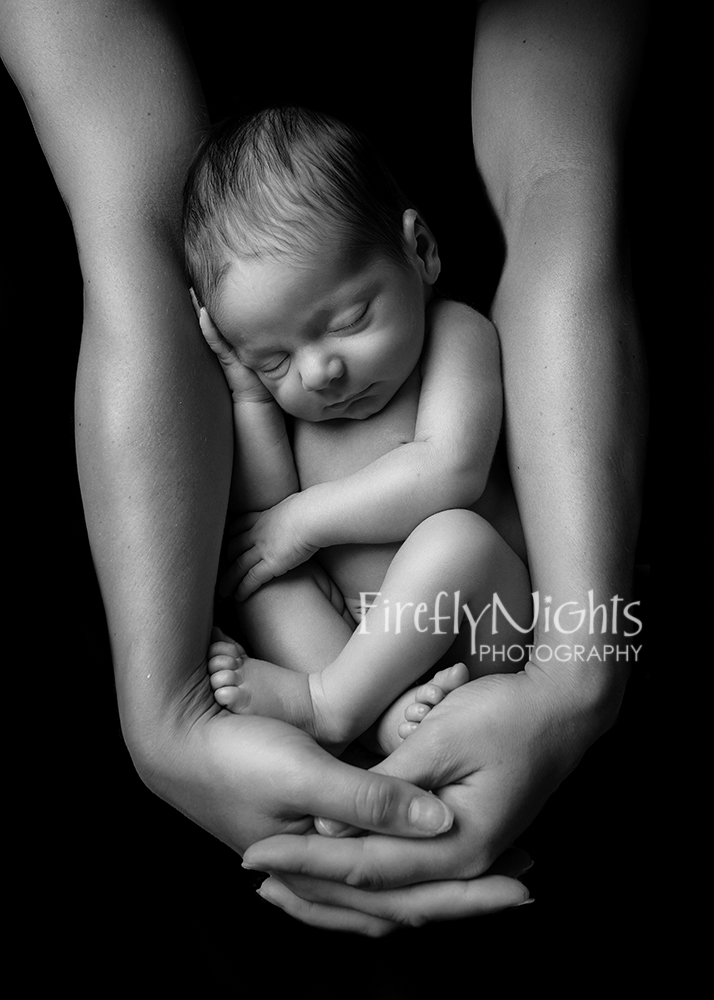 After doing pictures with mom and dad, they can relax while it is baby's turn to shine – and hopefully just sleep. During the newborn portion, I do a couple prop pictures then move to working on blanket pictures. I have a thing for teddy bears.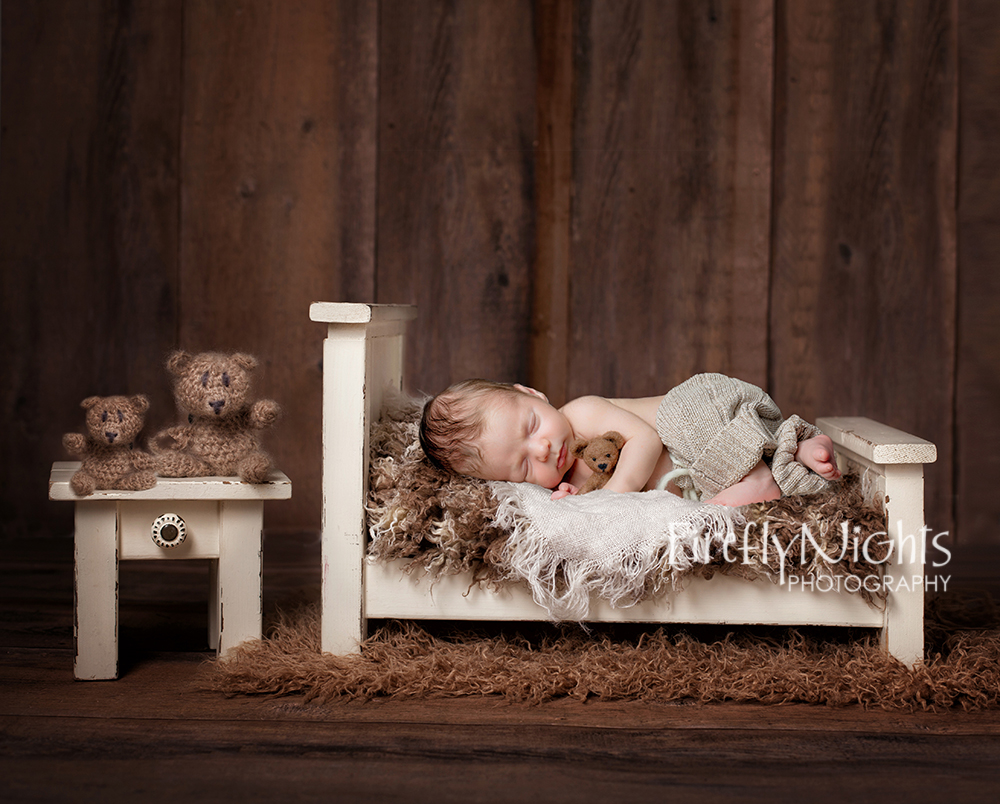 I have parents choose 2-3 blanket colors to work with as well as go through my outfit and hat options to coordinate with them. I love this plaid!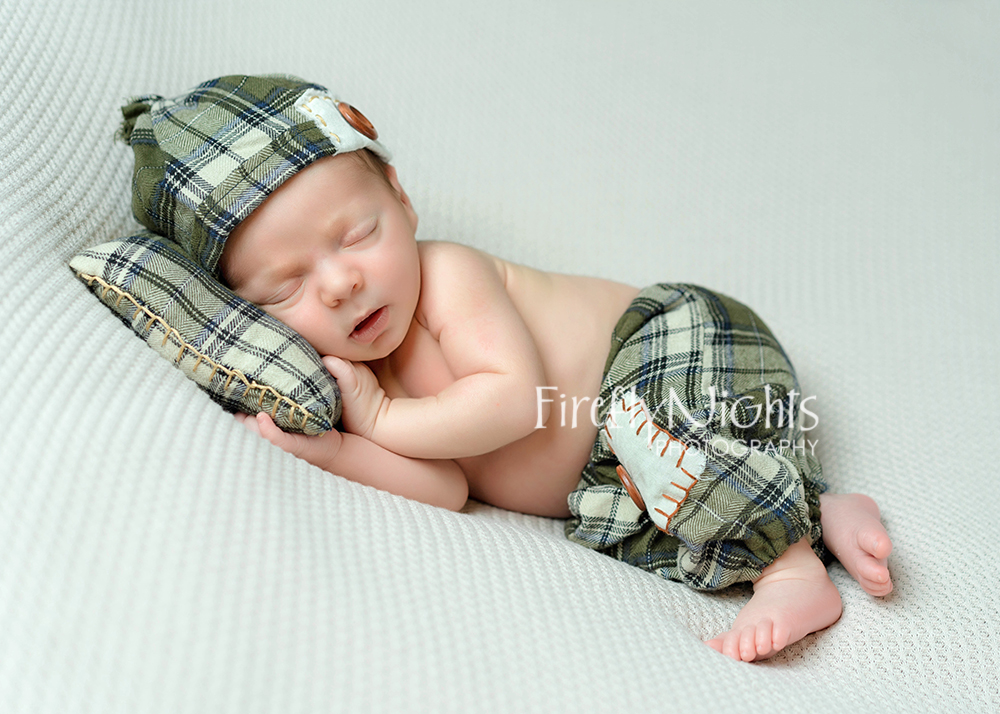 And who can resist the little heart on his rump?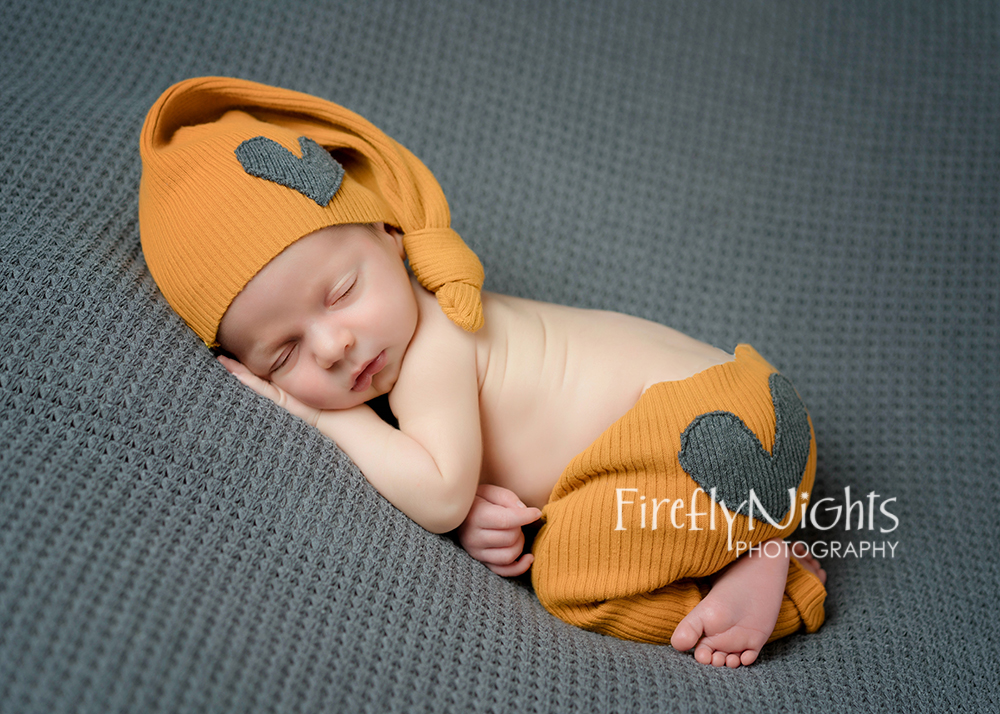 We also offer a Baby's First Year plan, resulting in newborn, six month, and one year pictures combined into a single Heirloom album.