Downers Grove Family Photographer
July 2, 2021
/
/
Comments Off

on Downers Grove Family Photographer
Once upon a time, back before I became a Naperville photographer, I worked in corporate America. And during that time, I met an awesome lady who was gorgeous, funny, smart, and so kind. We became friends. She came to my wedding and celebrated the birth of my first child. Eventually, I left that job and became a full-time photographer, but I never lost touch with her.
Years go by and she has to go through a horrible year with her health. Thankfully, she came out on the other side. The world is better for it. Once she was feeling better and more herself, her daughter wanted to do an extended family session. When someone fights for their life, you realize just how important family is. It is everything.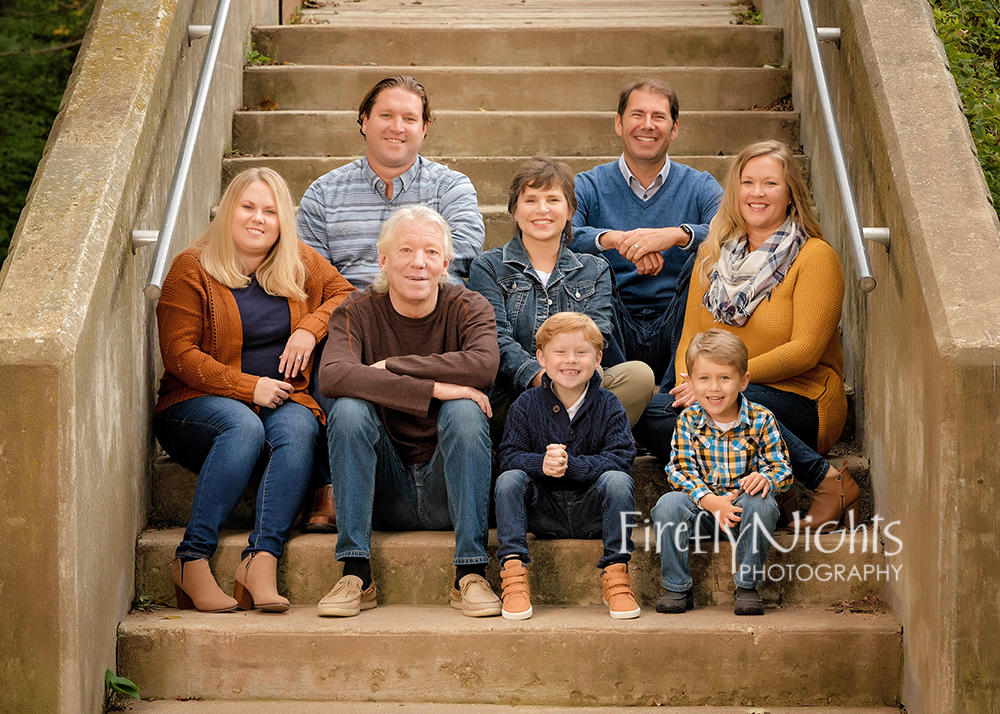 And my friend loves being a grandma. These boys are some lucky cuties to have such an awesome grandma!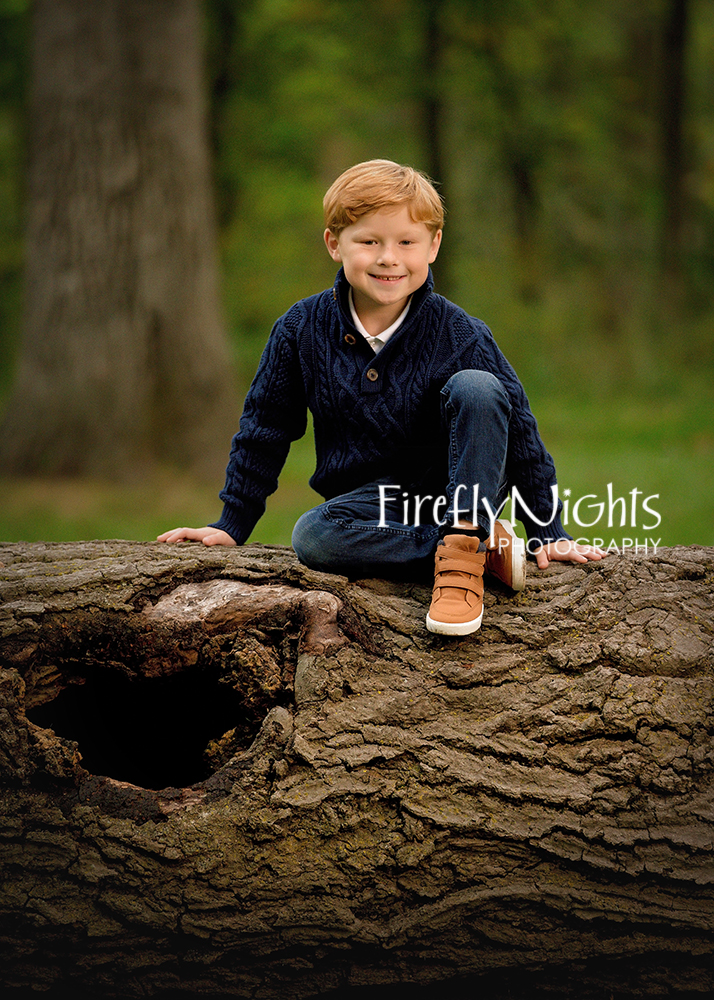 These cousins were super cute and so much fun to play with.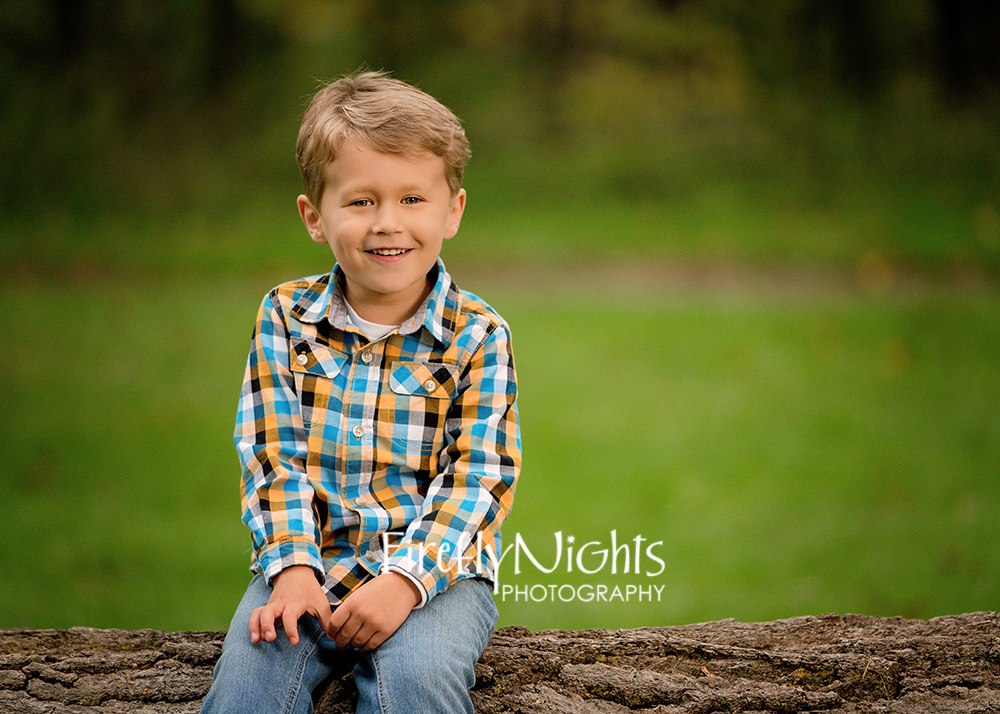 It's been 1.5 years since this session, and I'm sure they are so much bigger now. But what I remember from this day is the fun we had. I love using logs. It really allows for a great set up in terms of posing groups. And I love the colors they chose. See how it all goes together without matching? Perfect!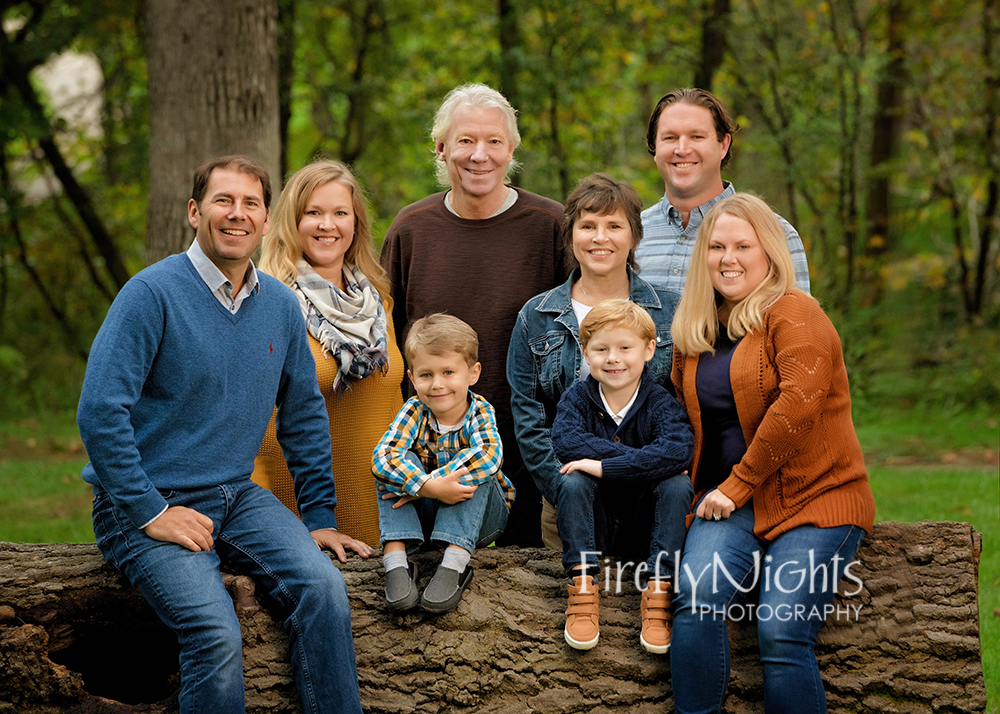 We ended with some true playtime, letting the boys climb trees. But we realized it also would make a great family picture. It was fun to do something casual and playful.