Downers Grove Photographer | Cool Kids
July 19, 2021
/
/
Comments Off

on Downers Grove Photographer | Cool Kids
When people contact me for family pictures, one of the most common questions I get is "what should we wear?" Planning outfits for photoshoots can be super stressful. I get it! What you wear should not only reflect your own personality, but also go well with the setting of the session. Being the Downers Grove photographer for this family, I knew doing an urban session would be perfect for them. You see, they are just a super cool and edgy family. I can't believe we hadn't done urban before in the past! Their outfits were perfect for the setting, too.
If you are going to be out in a field of flowers, leather probably isn't the right look. So be sure to put some thought into your outfits, and don't hesitate to ask your photographer's opinion! Because I guarantee we have one. LOL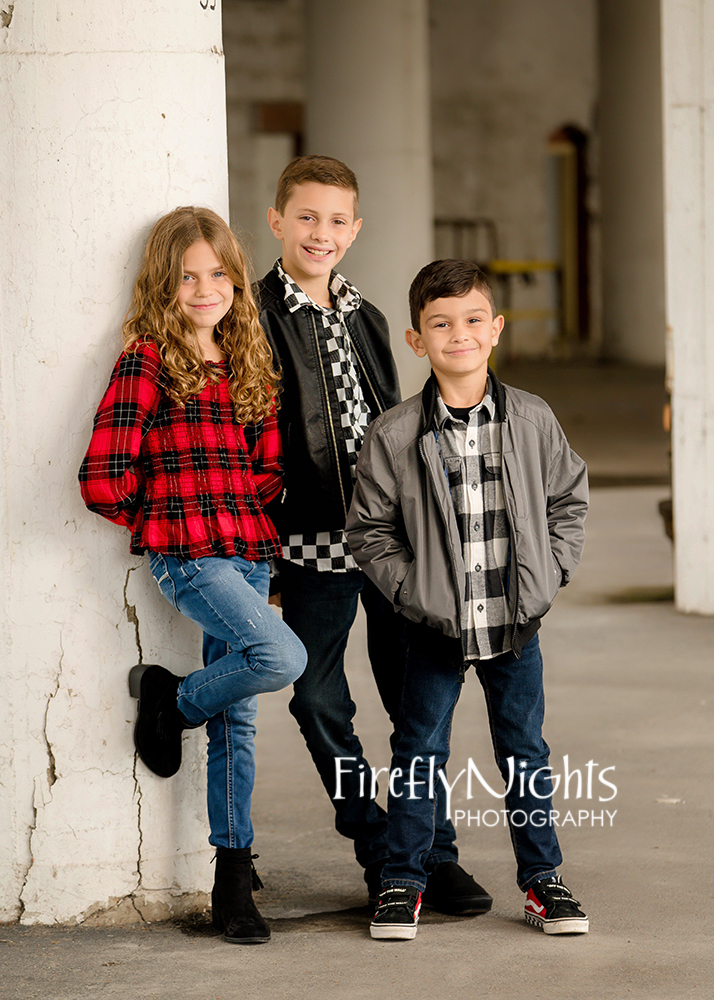 Her red plaid provided a great pop of color next to her brothers' black and white. When thinking of color, you don't want too many competing colors. Things should coordinate together. And if you want a pop, go with only one pop, like they did here.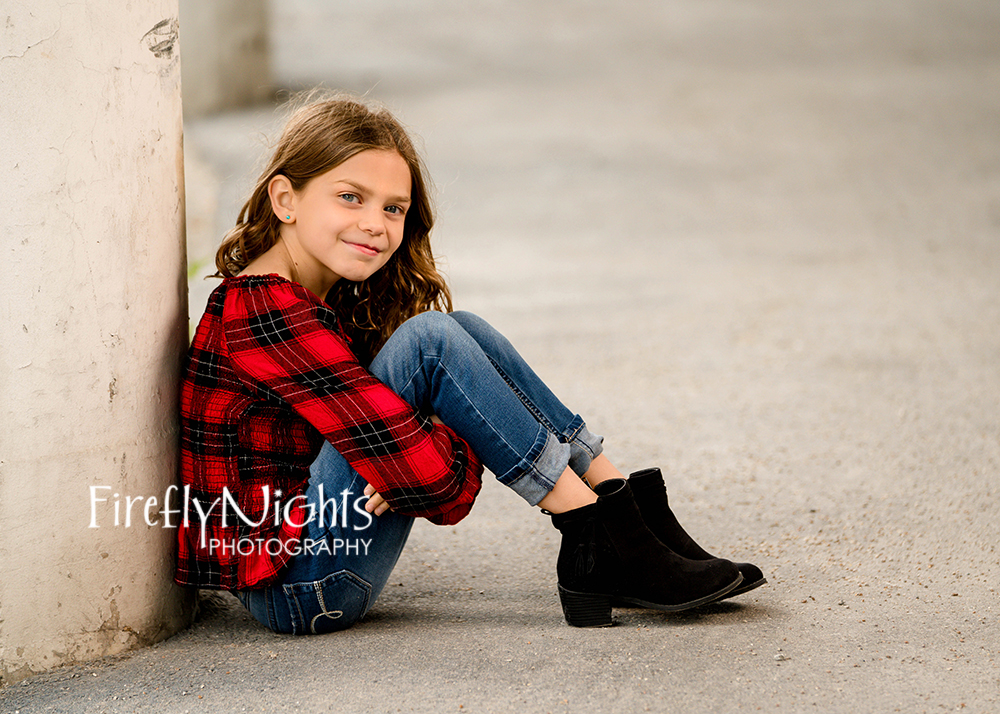 It is always great when photographing people with a variety of heights. It makes posing so much easier! Some day the youngest brother won't be so little and things won't be as easy. But on this day, it was cool to set them up like this.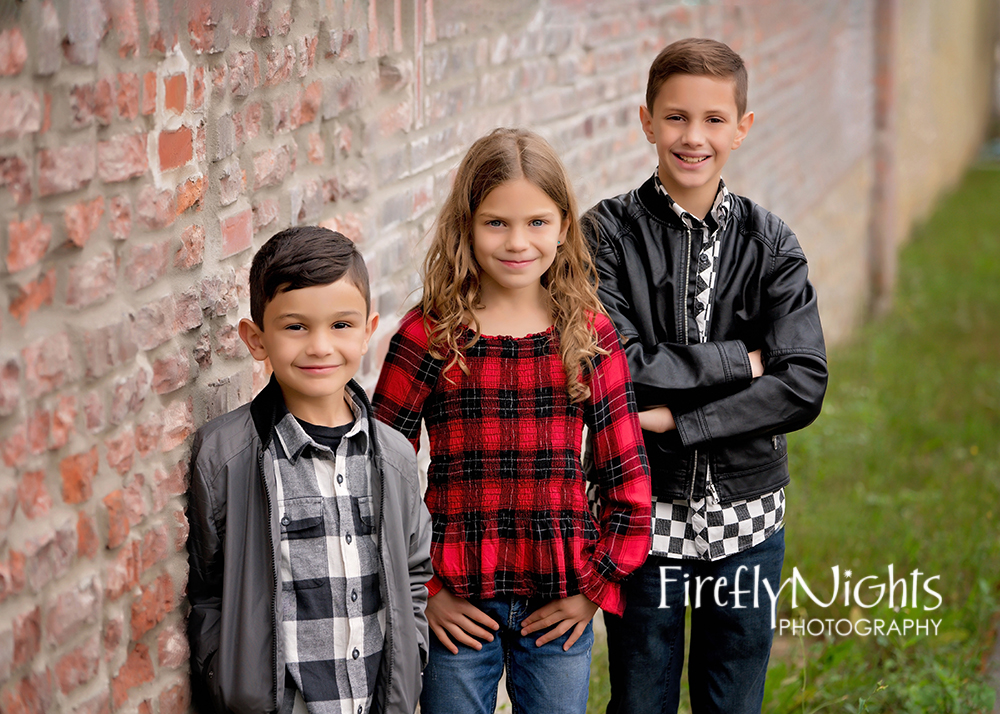 Normally, I tell clients not to do too much pattern, though I love plaid, because you don't want patterns competing. This is one of those times where breaking the rule worked. Why did it work? Totally because of the boys' jackets. It provides a solid block of color between them and the next kid, so that the patterns aren't actually ever touching.
And even though they were some cool kids, they were also super sweet. I mean, come on, who could resist his smile?!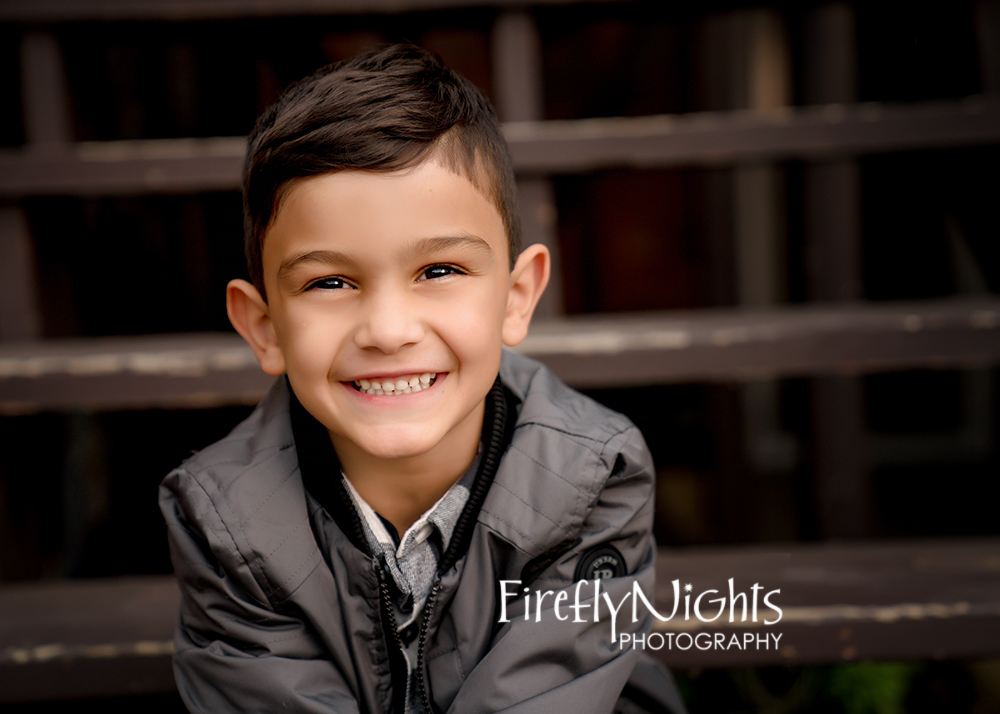 One of the great things about this spot is just how easy and natural it is. I love stairs more than anything for posing. I make people stand and sit all the time. And check out how the youngest brother has red in his shoes to tie into his sister's shirt? Also, she put on her black jacket which helps our eye stay centered and not be pulled just to her.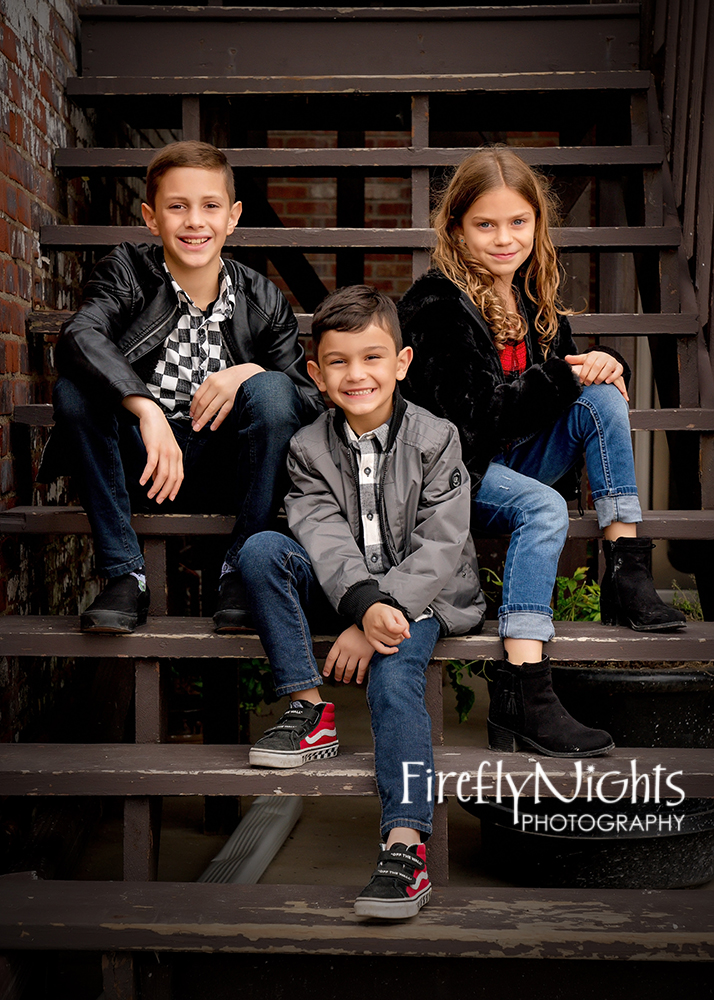 As the oldest sibling, he's getting to the age when smiling for a camera can be hard to do naturally. But cracking some stupid jokes always works.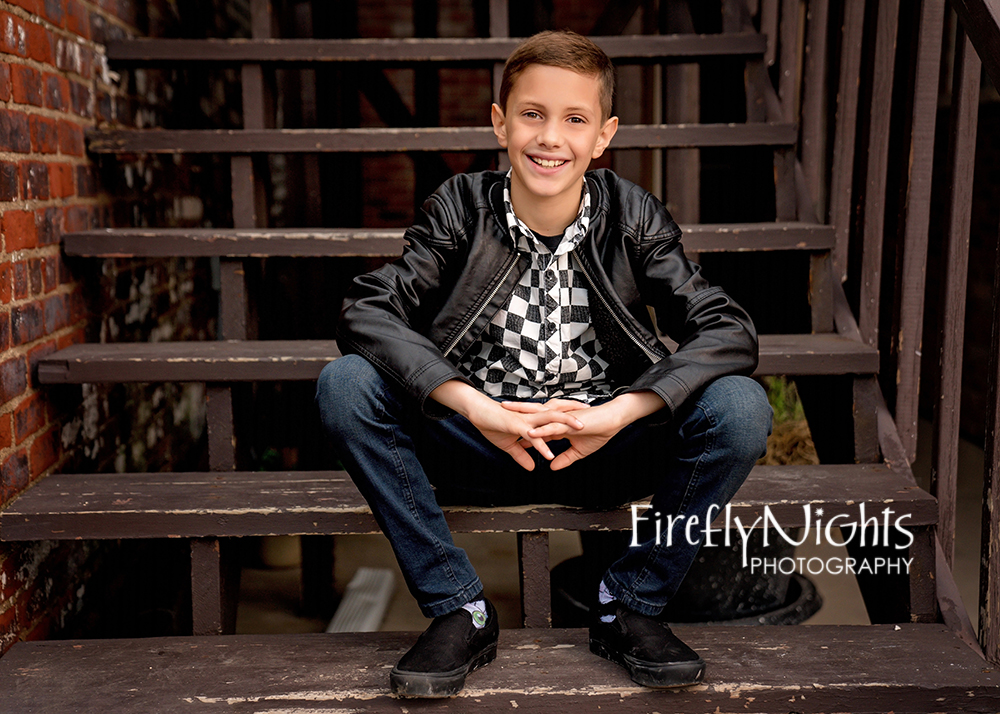 Are you looking for a Naperville photographer for your family? While we are located in Naperville, we happily travel all around the western suburbs of Chicago. Come check out more of our work in our Galleries section to see if we are a good fit for what you want.
We hope to hear from you soon!