I've photographed this family before, but this time, they were celebrating their anniversary! I am not a wedding photographer. I've never photographed a wedding and don't plan on ever doing it, either. I am a portrait photographer, not an event one, even though I love creating wedding portraits. So this couple told me they would love to go back to where they got married and have a photoshoot done at the venue.
They called ahead to get permission for us to do this. I had never been there, but man it was beautiful. The bad part? It was RAINING!! There was no way to reschedule, so we powered on. And with some creative use of an umbrella over my camera, we were still able to do some beautiful pictures. So we started in the ballroom with this incredible view. We opened the windows since there was an overhang.
These two were so cute and still so in love. It's been a while, but I think they were celebrating their 10th anniversary?? I could be wrong on that number…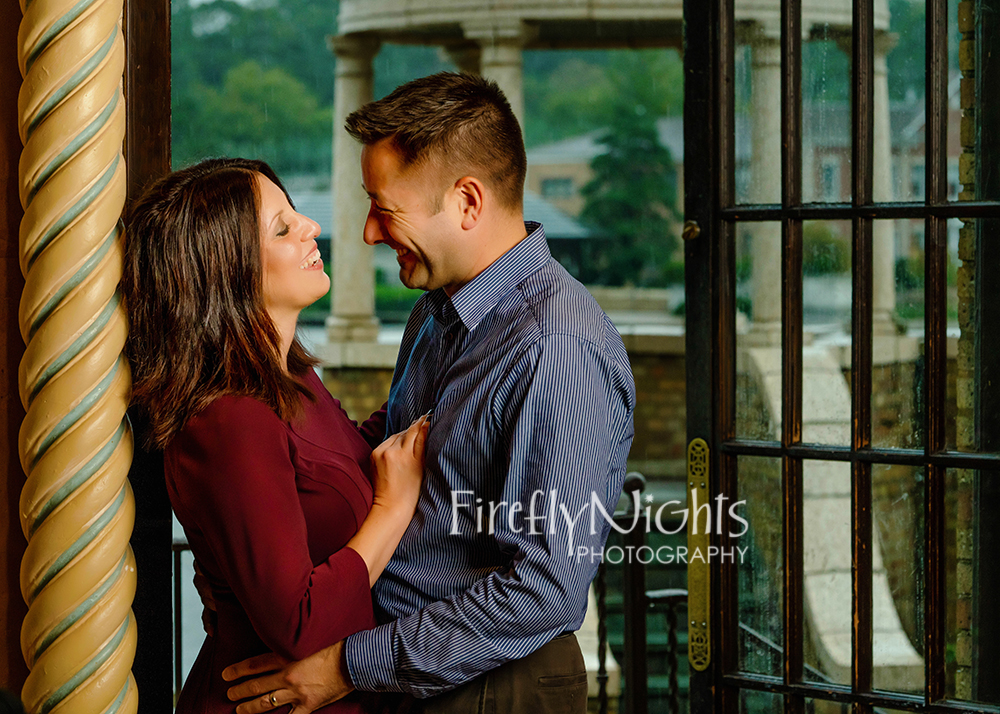 So we had them brave the rain, walking with umbrellas to the covered little area and then putting the umbrellas out of site while I shot them from a covered area. This was the spot they really wanted to use, as they had many wedding pictures from here.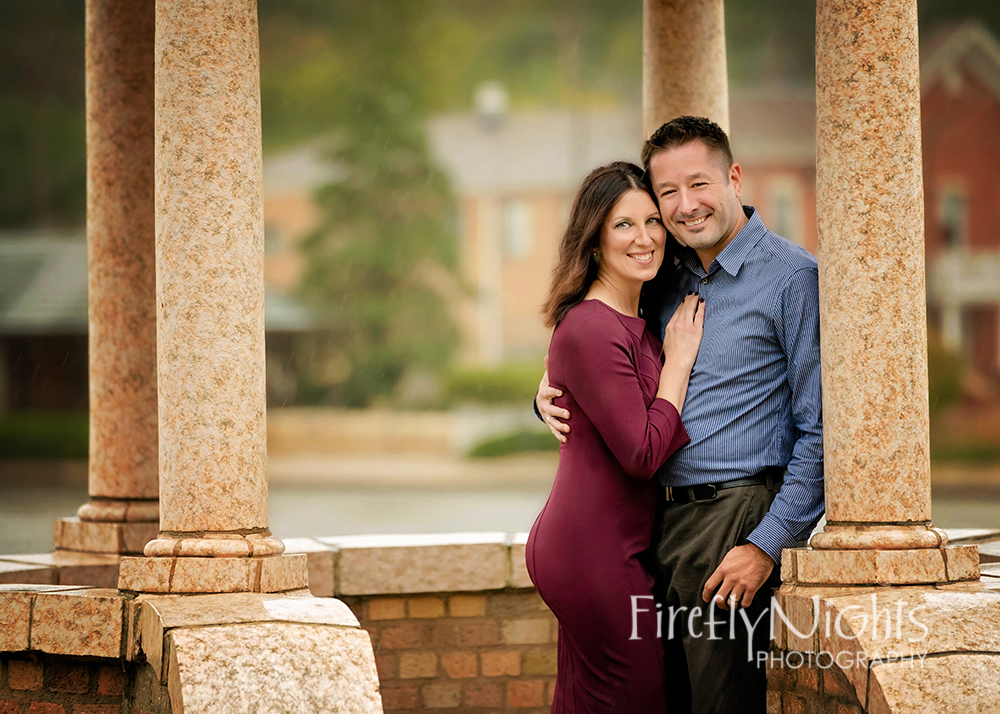 But the venue also had gorgeous gardens. By this time, it was utterly pouring rain. It wasn't just a little drizzle, but we said, screw it! I kept an umbrella over my camera and followed them out. I actually love using the umbrella in these pictures.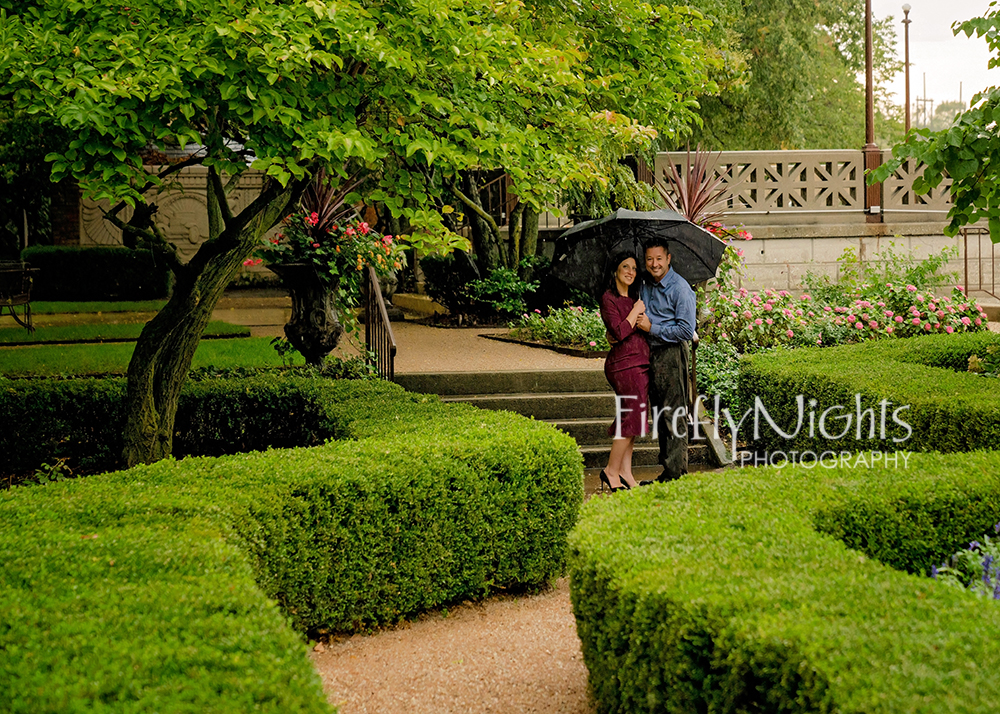 And one more of these cutesies in the rain.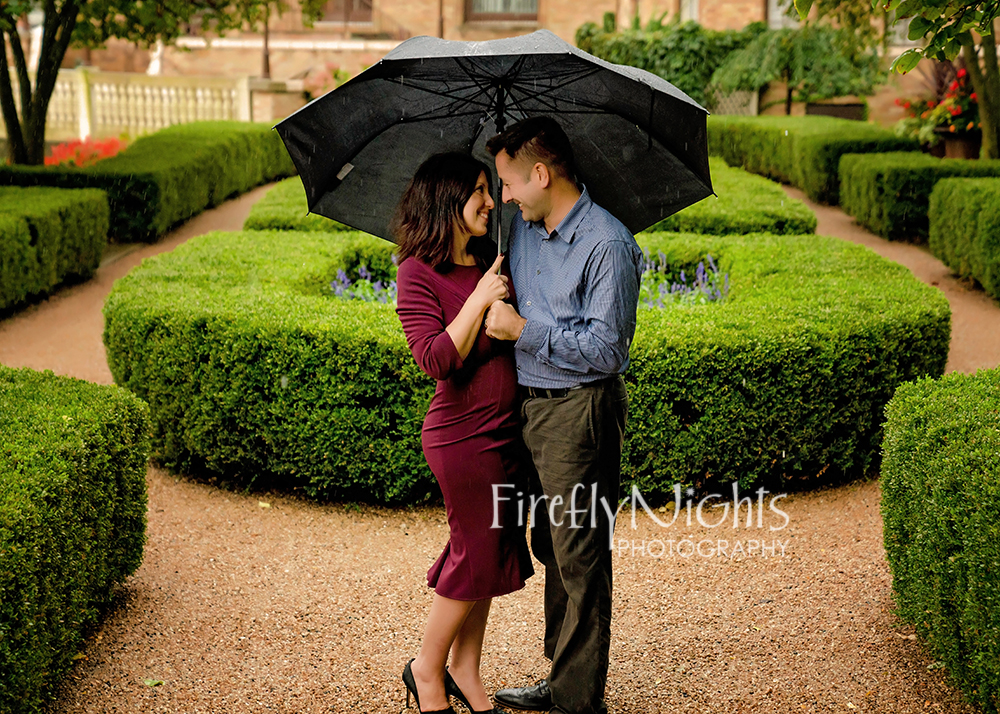 We went back inside the hotel where things were a little more intimate. I adore this one. Having a couple kiss can be so cheesy. But there's nothing cheesy about this!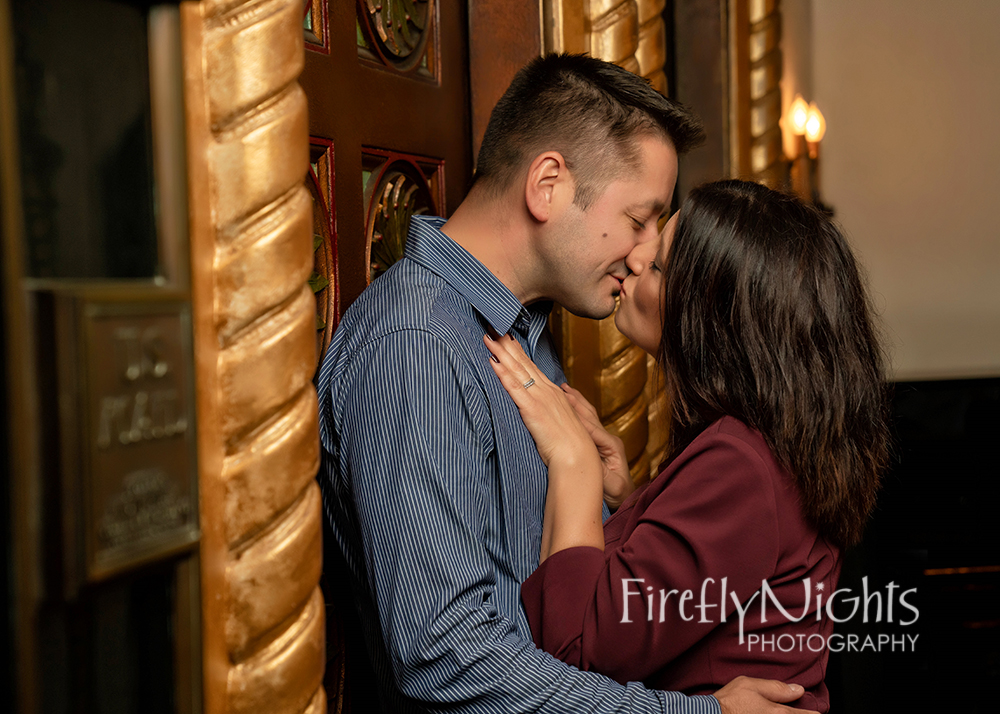 If you like this venue, it is Hotel Baker, located in St. Charles. So you see, I can do couple sessions. I actually had a blast with them. The weather could have ruined everything, but we made due.