Once upon a time, there was a couple who was over the moon in love. Besides themselves to welcome a child, a son. Since this day, this little newborn has become the smiliest of little boys and even became a big brother!! But lets return to this day, when I got to meet him for the very first time. This little boy was so perfect, and there is something so precious about a newborn baby in daddy's hands. Waiting even a week more, this baby won't be so small. It is hard to remember how tiny they are at first.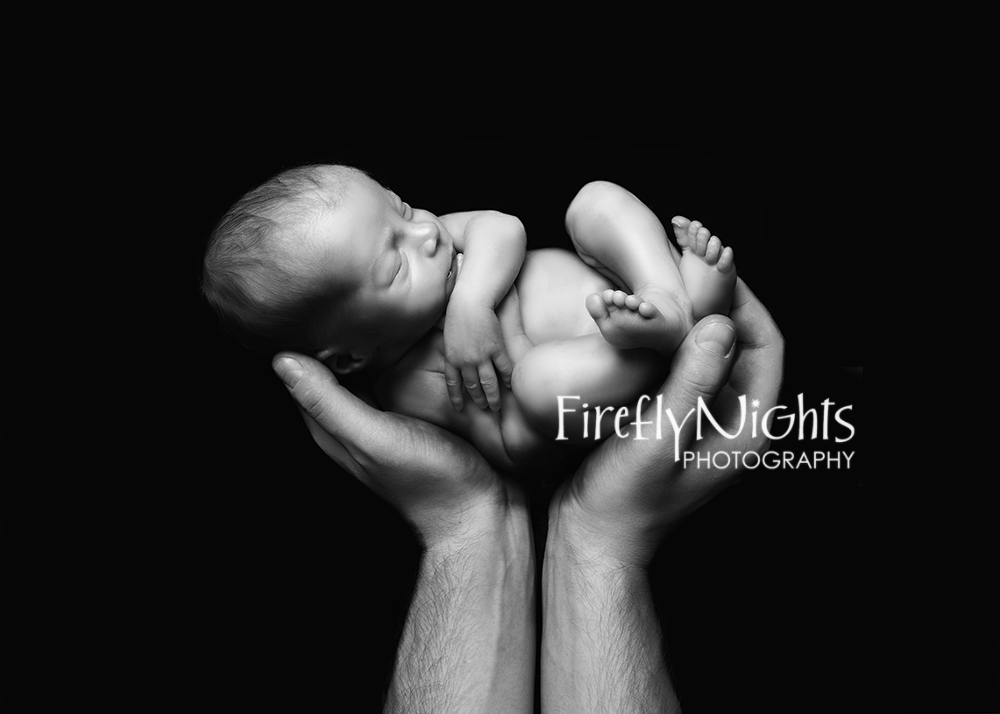 Can you see his beautiful red hair? I love seeing a redhead babe! I love the blue against the warm tones of the wood and his hair.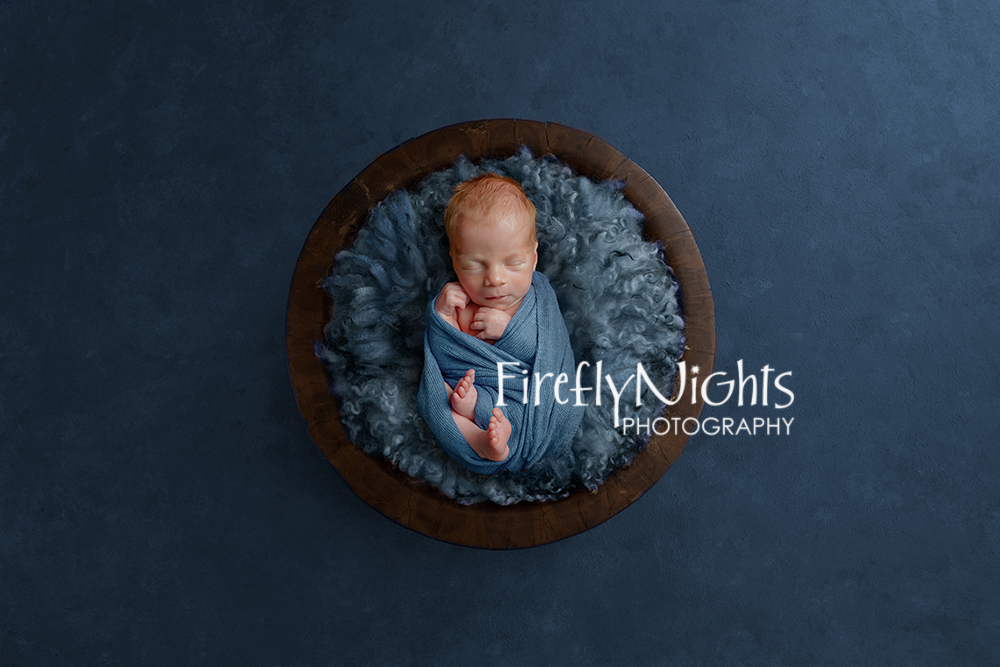 It's hard to believe he was so sleepy. Seriously, if you were to see him now, he would just be FILLED with joyous smiles.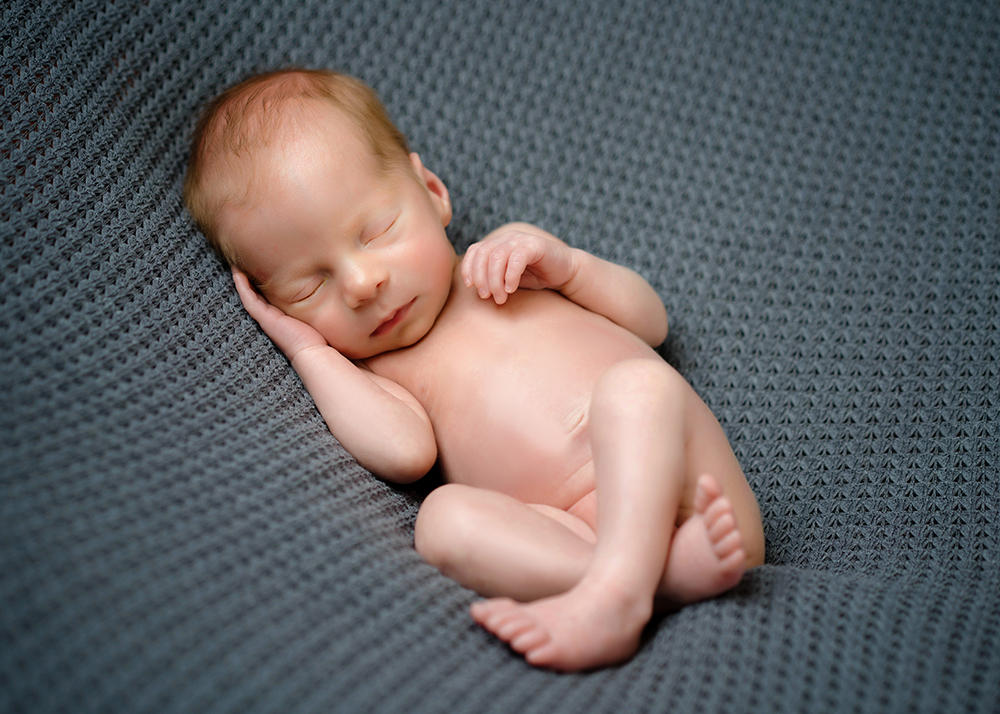 I loved creating this cute image for them. They brought in this elephant from his nursery, so it would be something special and truly his. The stuffed animal was the perfect size for snuggling him.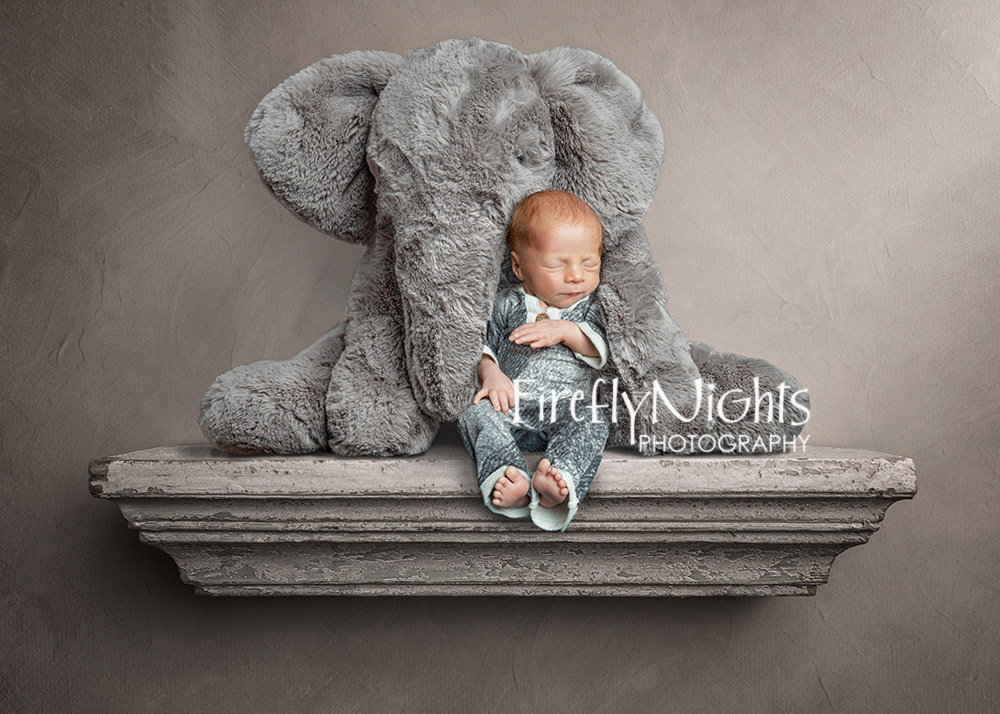 When a baby sleeps, we can just cruise right along in the hot studio. It's always worth it.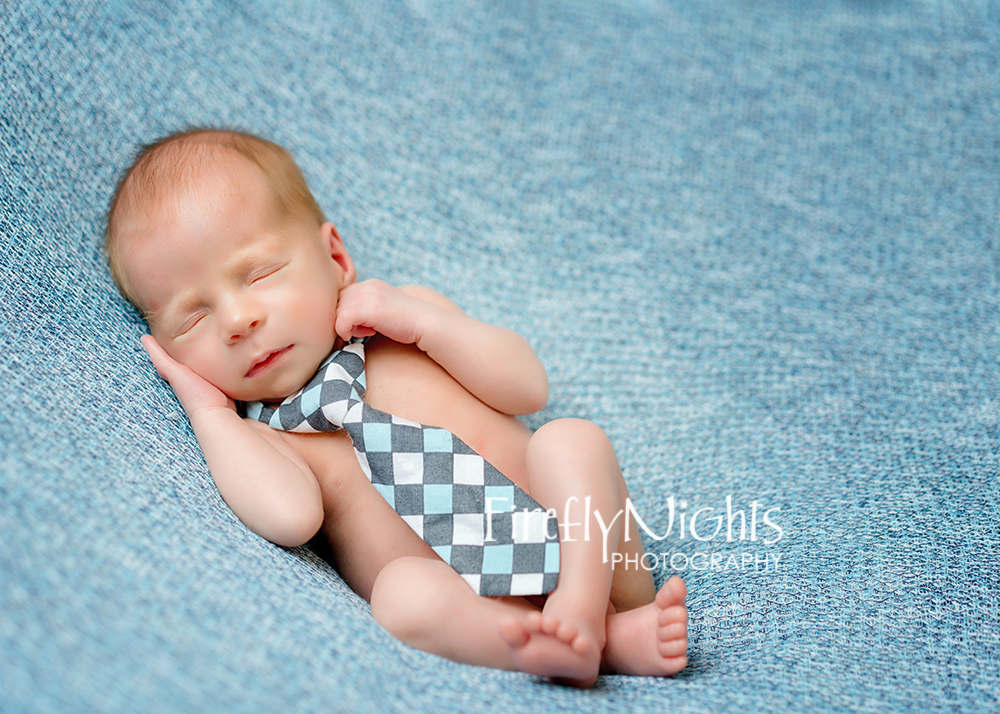 This heat has been brutal outside, even worse than the studio during a newborn session LOL. Summer is in full swing, which means we are busy both in and our of the studio. Whatever your portrait needs, give Firefly Nights Photography a call. Please check out our galleries for more of our work.