Beautiful Mommy | Naperville Maternity Photographer
May 21, 2021
/
/
Comments Off

on Beautiful Mommy | Naperville Maternity Photographer
I love drama. Well, within photographs, I love drama. That is why my maternity dresses tend toward that feel. When I had a client tell me she had a dress with like a 10 foot train, I was thrilled! I am a Naperville maternity photographer, which surrounds me with so many suburbs, so my clients make a day of coming to see me. With maternity sessions, I always highly recommend using my professional hair and makeup services.
But let's get back to talking about this dress. The color was this soft pink and white. Very delicate and feminine. I love the scope of this image, putting her smaller in the frame. It feels quiet, and expectant.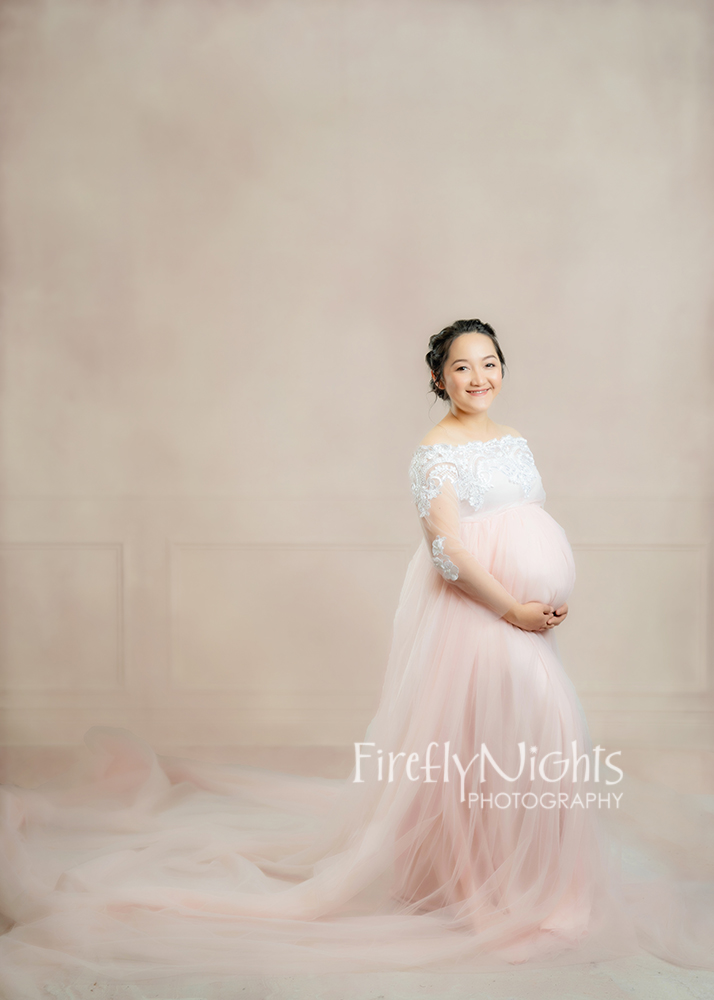 I went to town with the pink, going with the pink of her dress.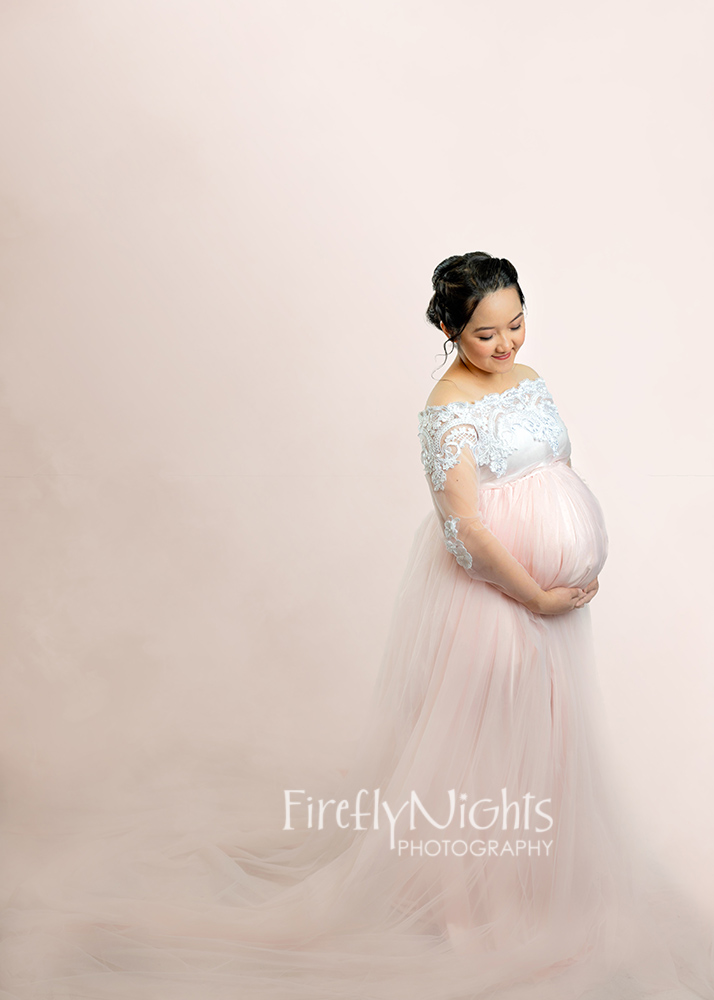 Ok, so I was so excited to do this next picture. With so much tulle, I thought the dress was made for doing something like this with it. And I wasn't wrong! This is hands down my favorite version of this pose. I doubt I will ever have another dress with so much material to work with.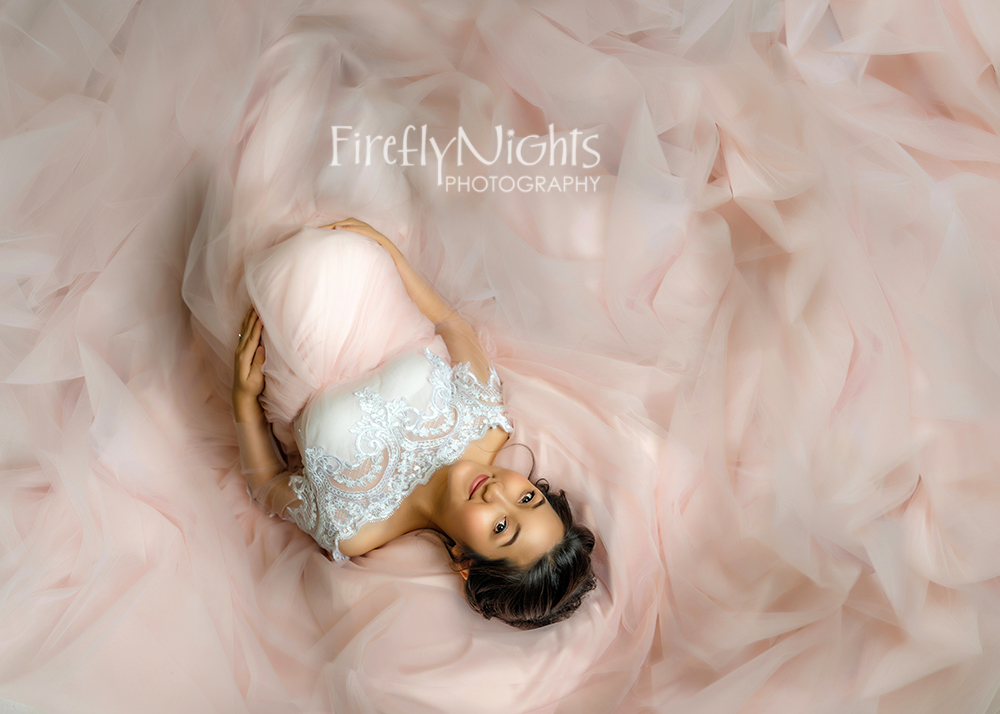 Then we changed things up and went darker, yet still ellegant.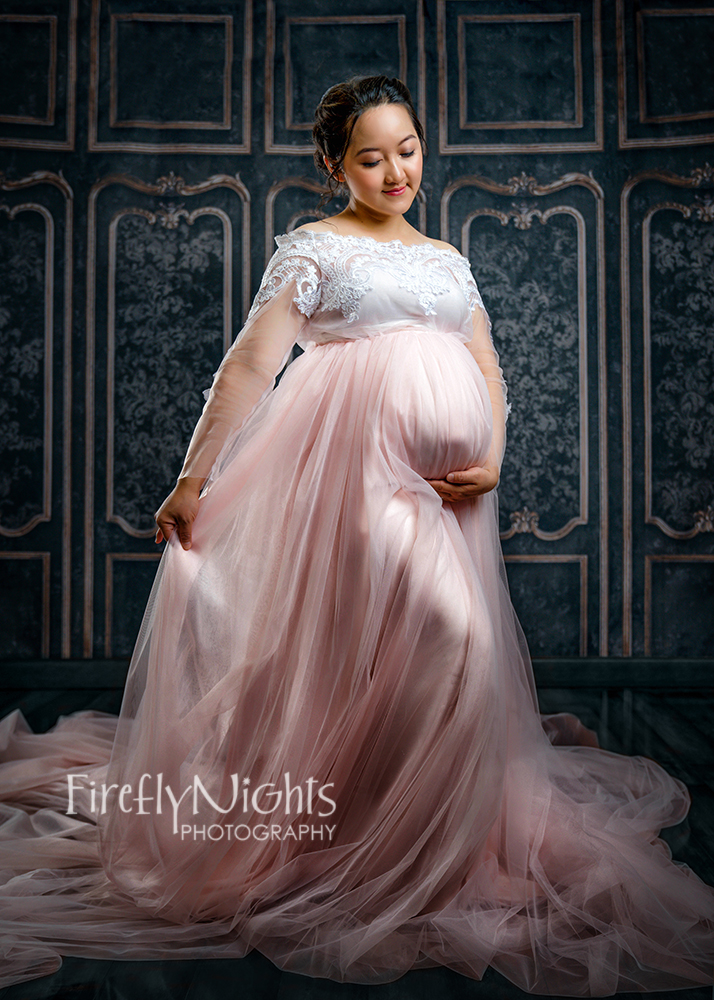 After playing with that dress as much as I could, she changed into a simple dress for some family pictures. This big brother to be was super shy, but thankfully, he warmed up, and I got to see his beautiful smile.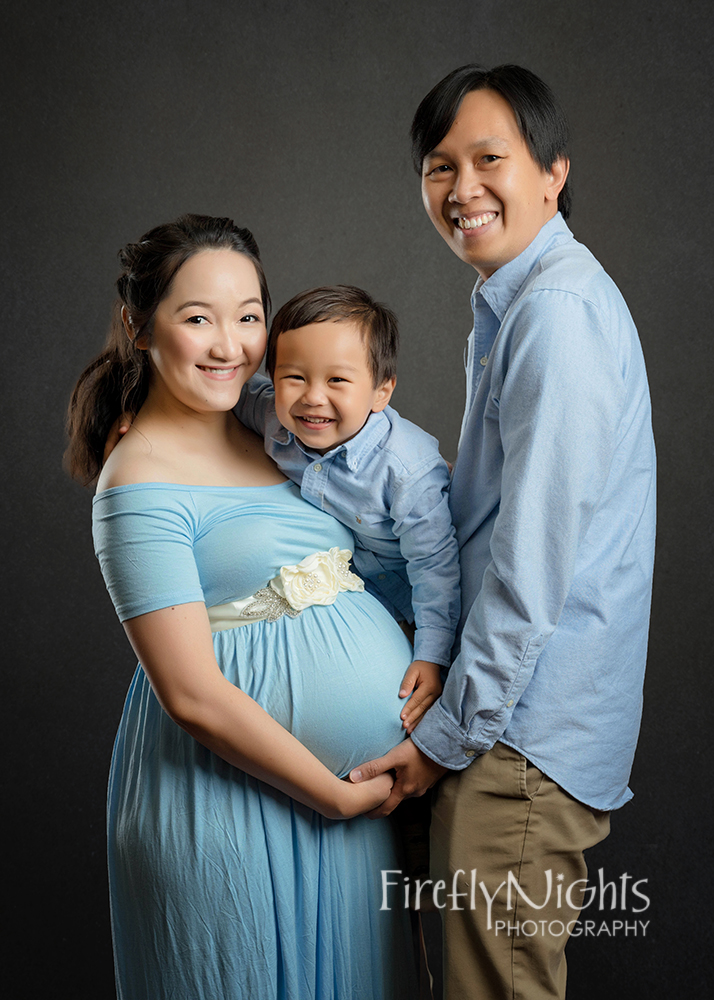 We highly recommend doing your maternity photo shoot between 32-34 weeks. Should you do both your maternity and newborn session with us, we will waive the newborn session fee.
Contact Firefly Nights Photography today to learn more about our discounted maternity package. If you are looking for a Naperville maternity photographer, we hope you stop with us!