April 11, 2021
/
/
Comments Off

on Naperville Photographer
When families contact me and want family pictures, one of their first questions is where we should do them. Being a Naperville family photographer, I know lots of locations, and after talking with clients, I help guide us to a setting that best suits them. For this lovely family, it was the quite beauty of the woods.
I love fallen logs or stairs for posing families. It allows us to have people sitting and at different heights. One of the keys of posing families is making triangles, like with this image. It creates more interest. And you may think that sitting on a log while in dressy clothes doesn't work, but I beg to differ.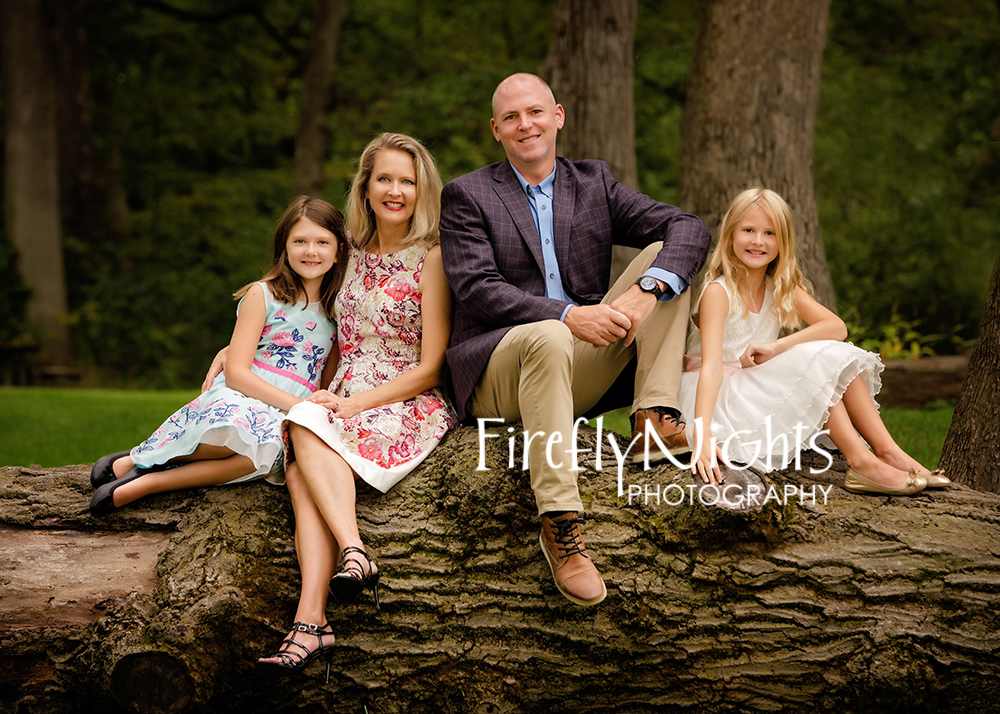 These two sisters couldn't have looked more different from each other, but wow, were they each beautiful.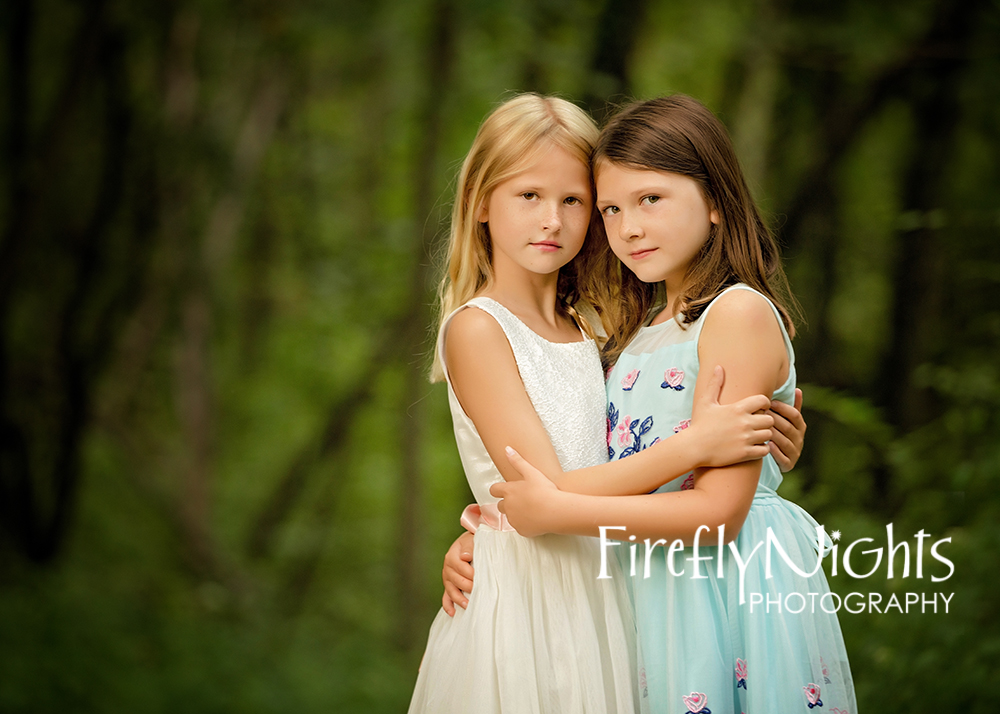 But it was mainly a family session.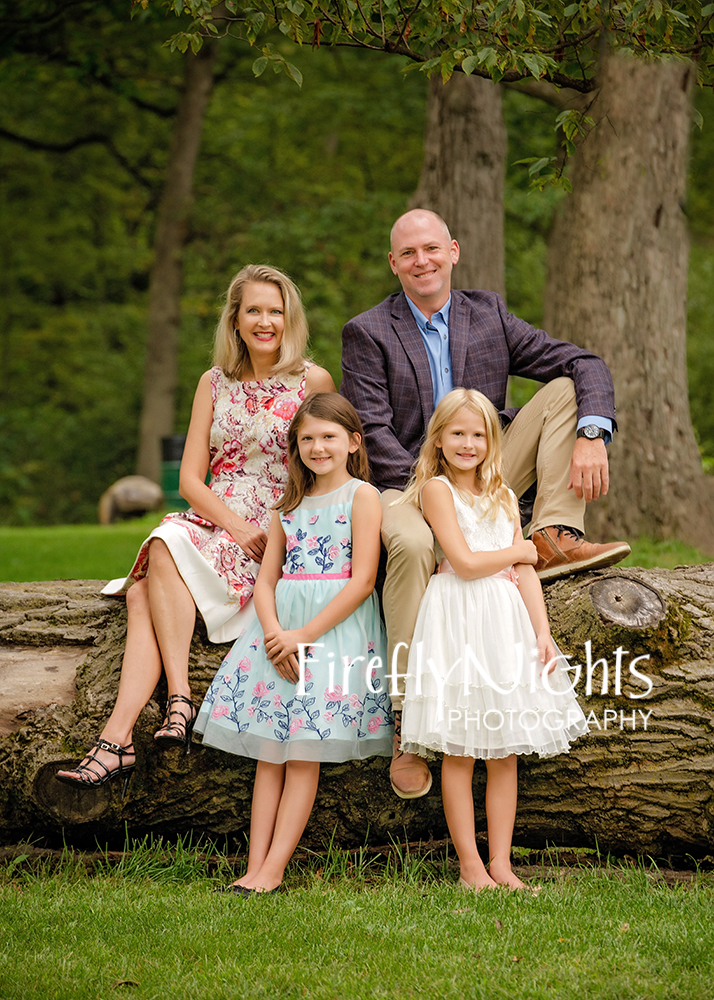 But every family session also means we do individual pictures of the children. I so love this image. She looks so beautiful here with the dark background against her white dress and that slight smile.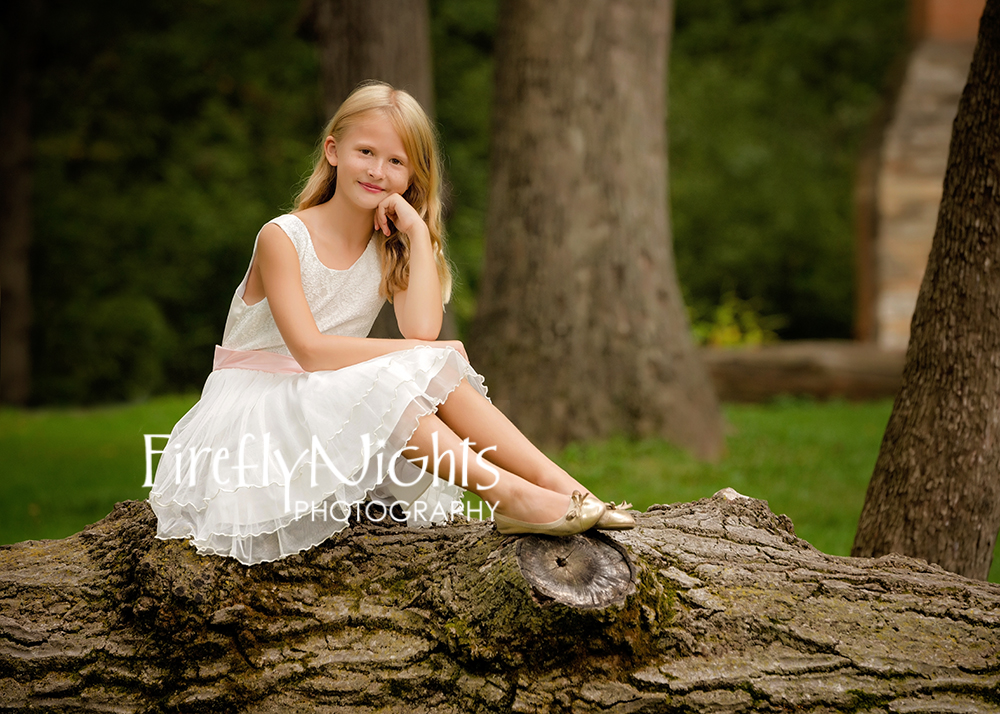 While big sister gave the more serious pose, younger sister was a bit more fiesty.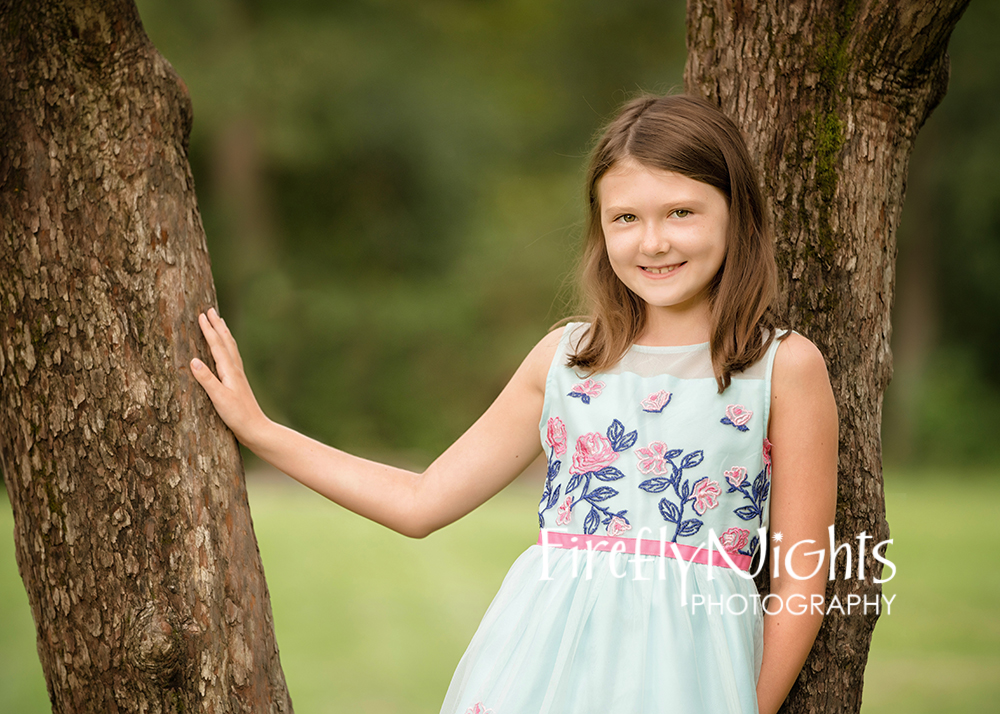 This family also brought a change of clothing for some more casual pictures. Like I said at the beginning, I love stairs.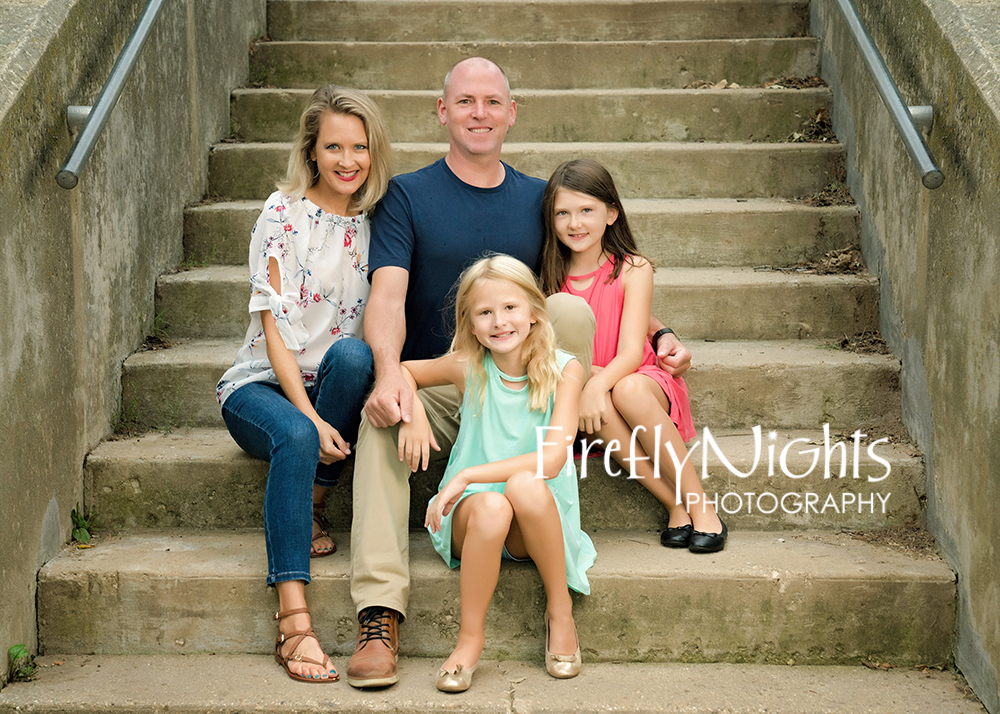 Are you ready for Firefly Nights Photography to be your Naperville family photographer? Then contact us today!