A long awaited dream becomes a reality with their first breath. So much anticipation, and then they are placed into your arms. Ten tiny fingers and even tinier toes. A newborn baby is a wonder. A delight. This Naperville newborn photographer is ready for you.
My favorite type of family pictures with the newborn are cuddling. And this newborn just wanted to be skin to skin with her beautiful momma. There is something so intimate about skin on skin. So pure. I adore it.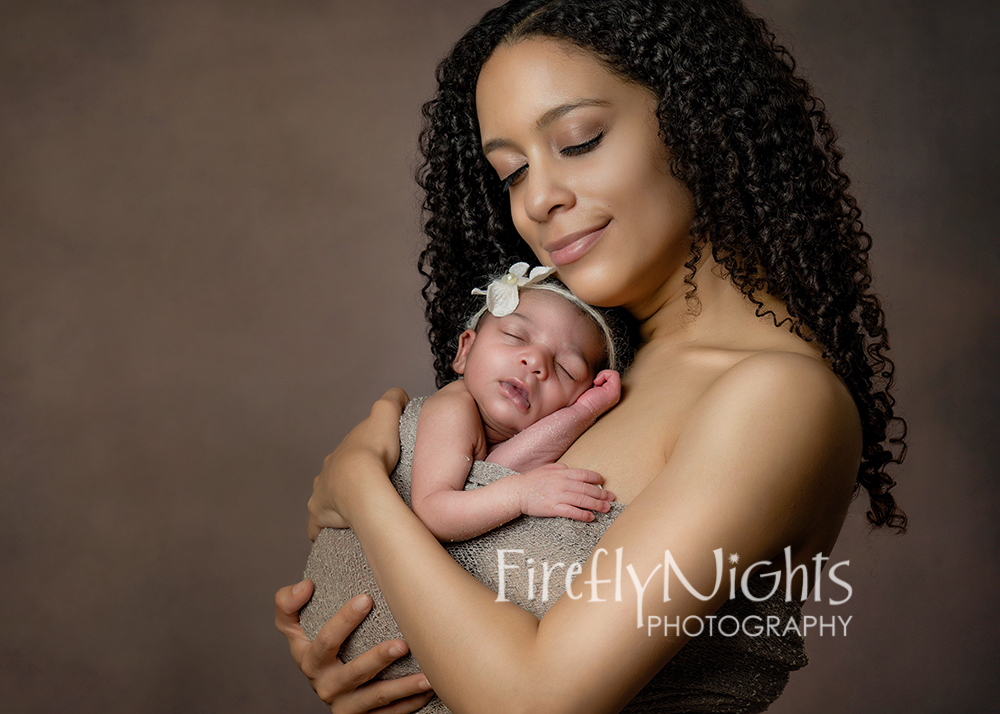 But of course I love a bit of drama, too, with newborn pictures. One of things I love best about newborn sessions is creating actual artwork like this one.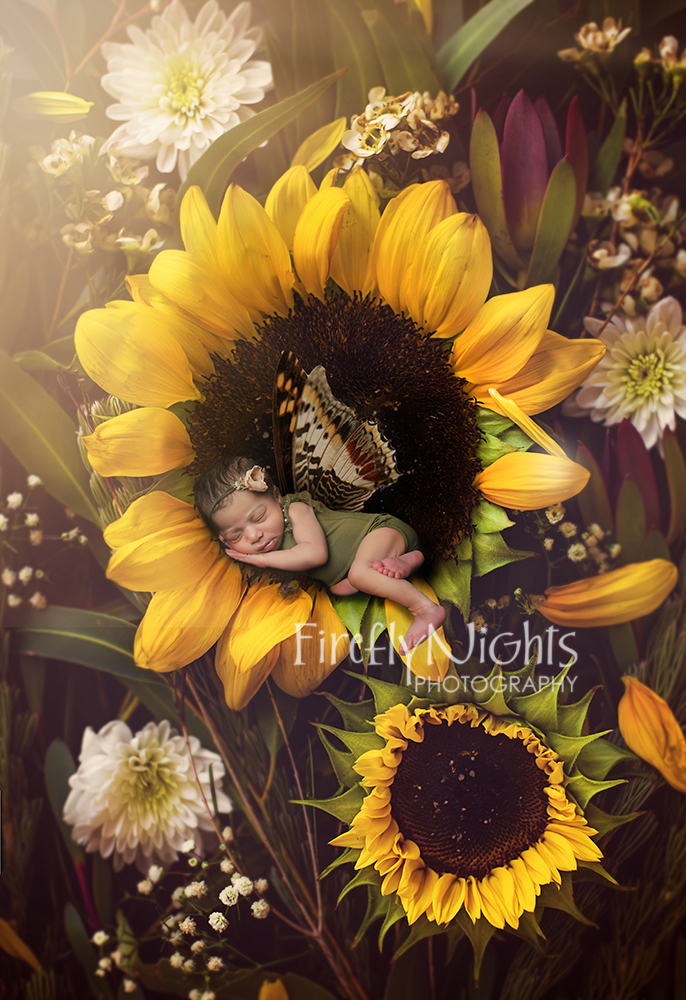 Being a Naperville newborn photographer, I love witnessing the birth of a family. Working with first time parents, I love being the first to witness their joy and excitement. And when they tell me they love jewel tones, especially purple, I'm happy to oblige.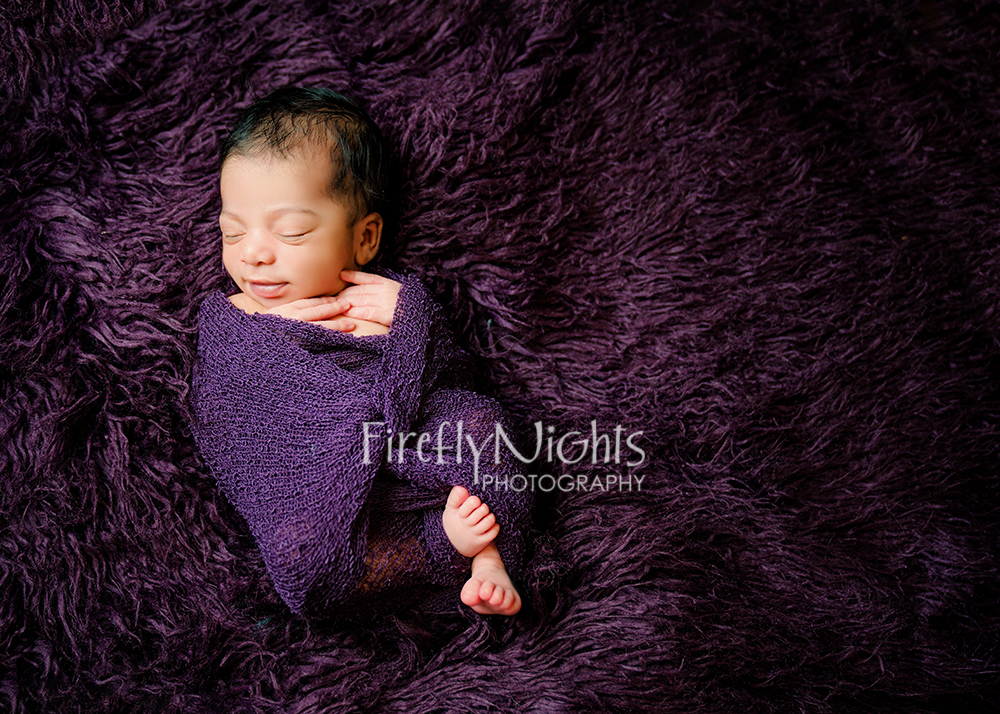 Or mixing teal and purple always looks great. And never fear, I never endanger infants. The below is a trick of the camera and perspective. I would never actually hang a baby like this (and you shouldn't allow any one to do so)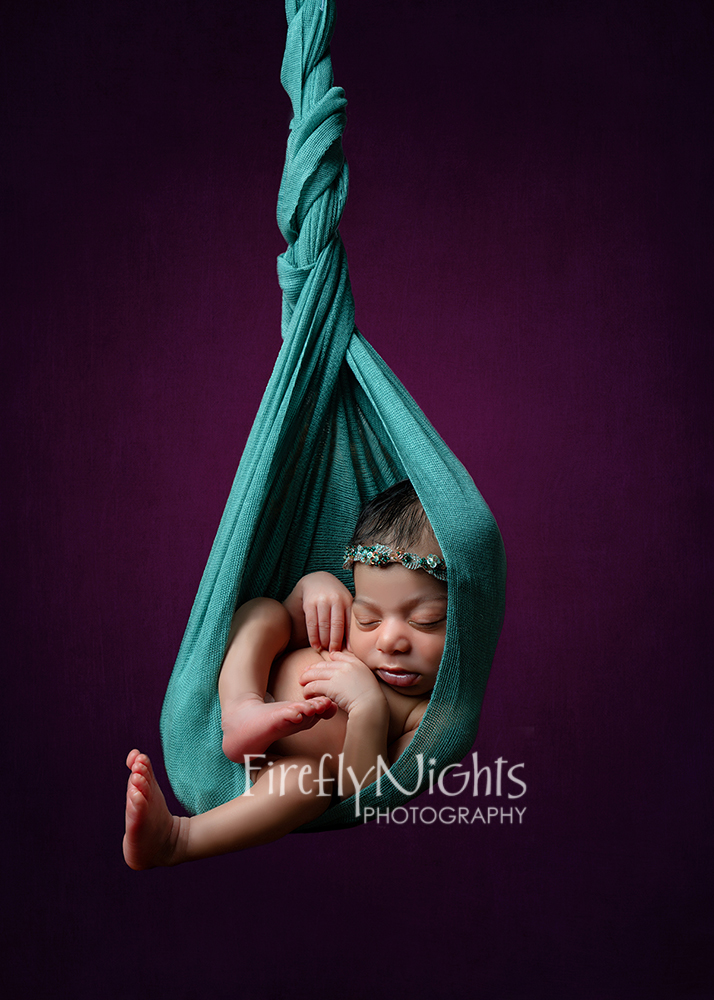 With newborn photography, there are so many different styles. If you are looking for one, be sure you find one whose style is what you want. Look for consistency in the style. I love the soft backlit lighting on this one.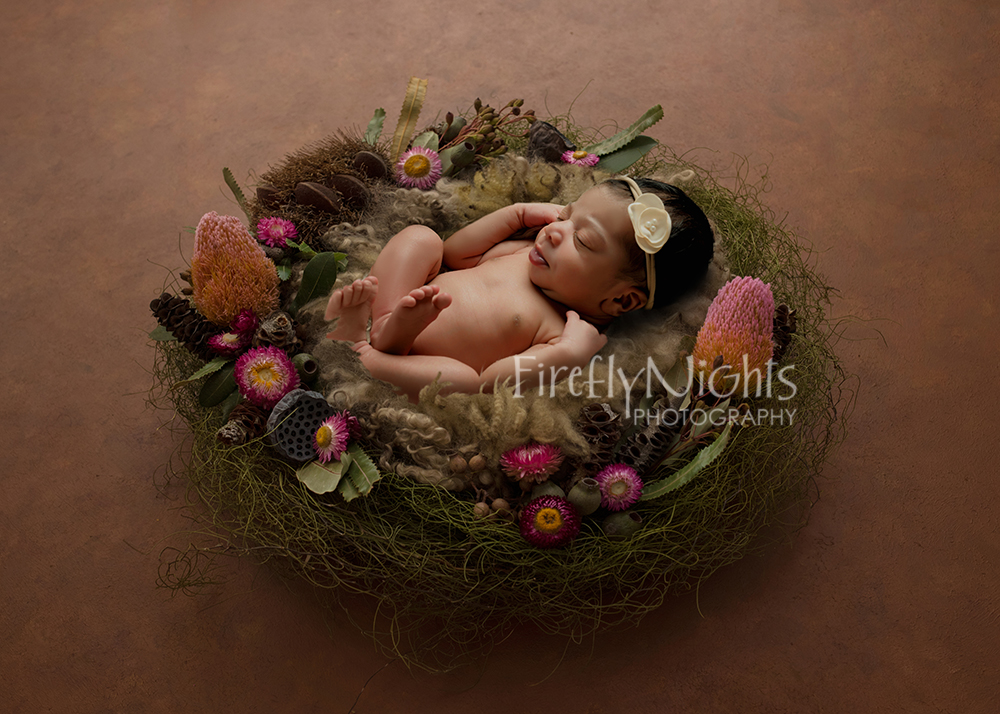 As you can tell, I do have a thing for wreaths, circles, nests of all sorts.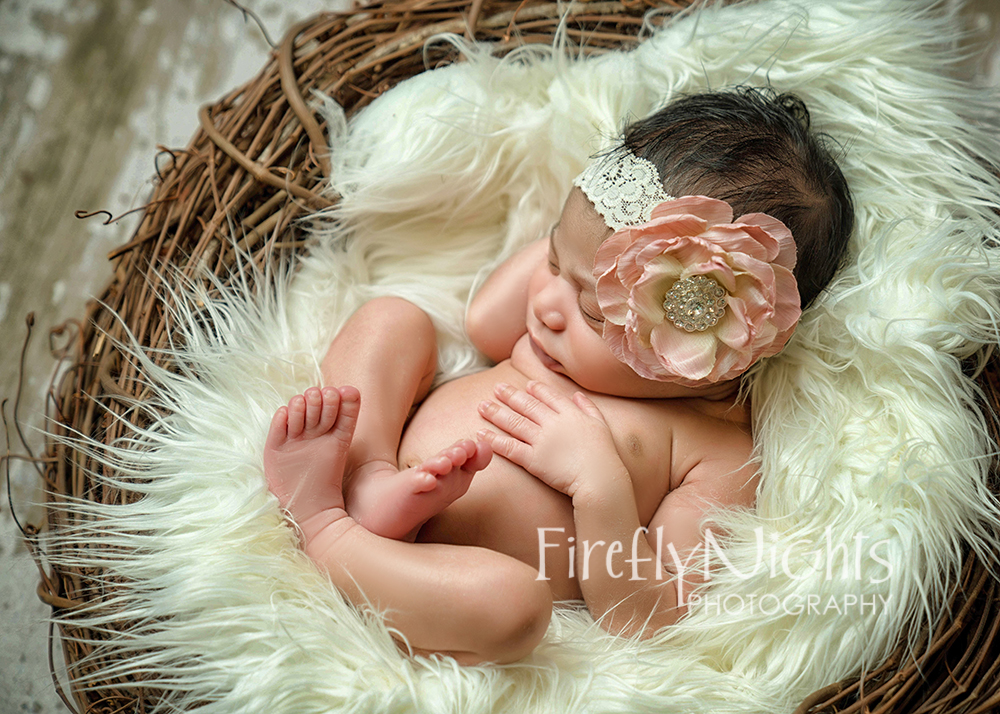 While I don't get to snuggle newborn babies like I did pre-COVID, I still get to photograph them and get a bit of a baby fix. LOL So if you are looking for Naperville newborn photography, I hope you choose Firefly Nights Photography! Please check out our galleries for more of our work.