Chicago Family Photographer
April 8, 2021
/
/
Comments Off

on Chicago Family Photographer
So, yes, I am a Naperville photographer, but that doesn't mean all my clients are from Naperville. They come from all over Chicago, including the city, itself. I'm always thrilled that this family returns to see me every year all the way from the city. I really feel like their family photographer, and there is nothing better.
Of course, it doesn't hurt when you have such adorable girls! They have mostly done in studio sessions with me because of newborn and baby sessions, but this time, we did a family session outside in late fall. The colors were perfect on this super sunny day. I love this family picture of them – Fun and relaxed and beautiful!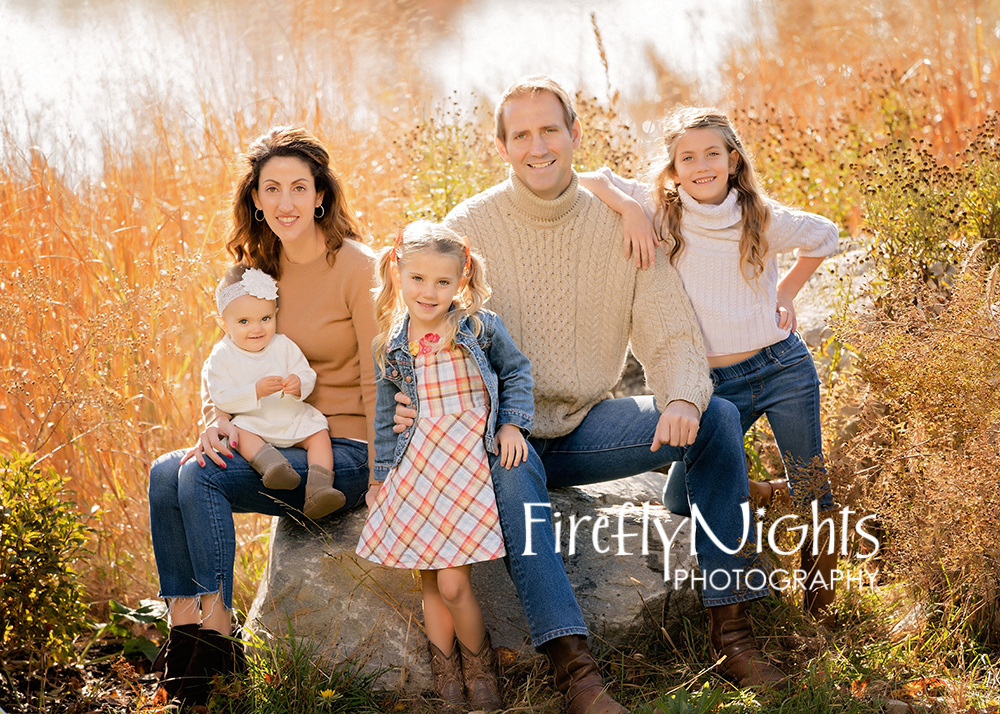 This location is a special one, and this cute little bridge was perfect. Going on walks as part of our session is also part of the fun. This was actually mid November, but it was a beautiful day. Notice I chose a spot that doesn't show leaves, or the lack thereof.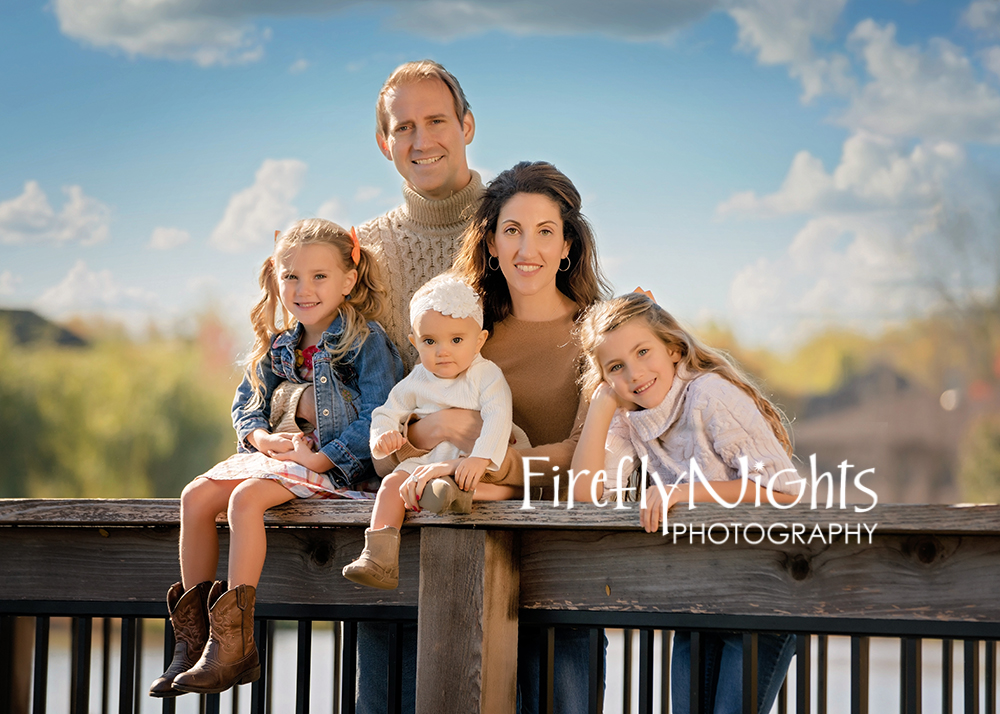 And while out and about, of course we photographed just the girls. This was when the baby was nine months old and full of smiles and her adorable crinkly nose.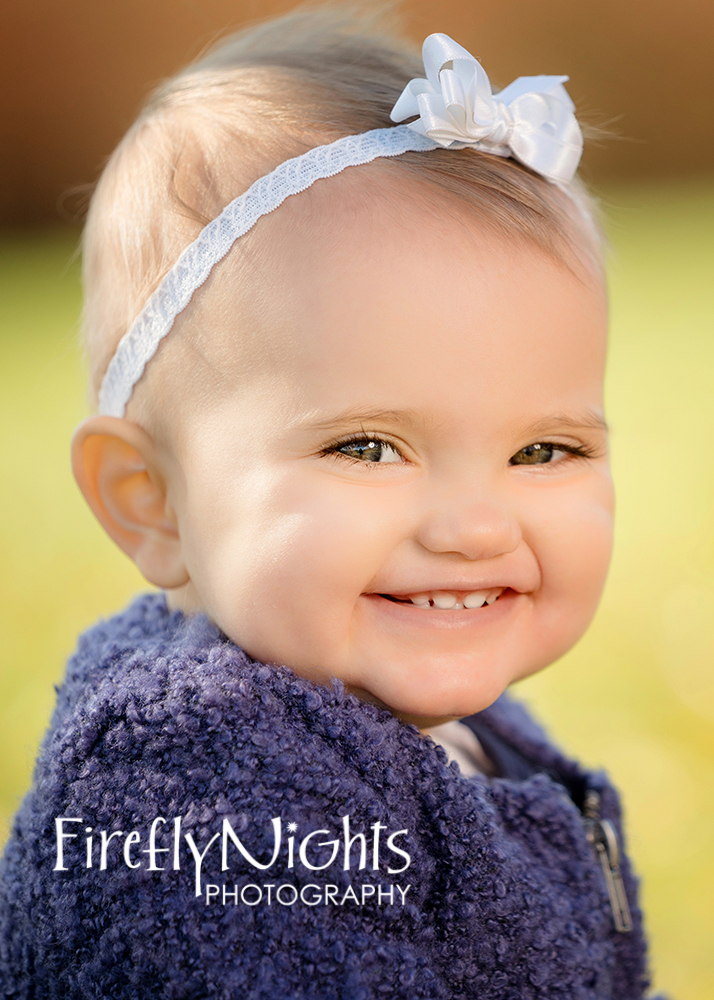 But let's not forget the older two girls.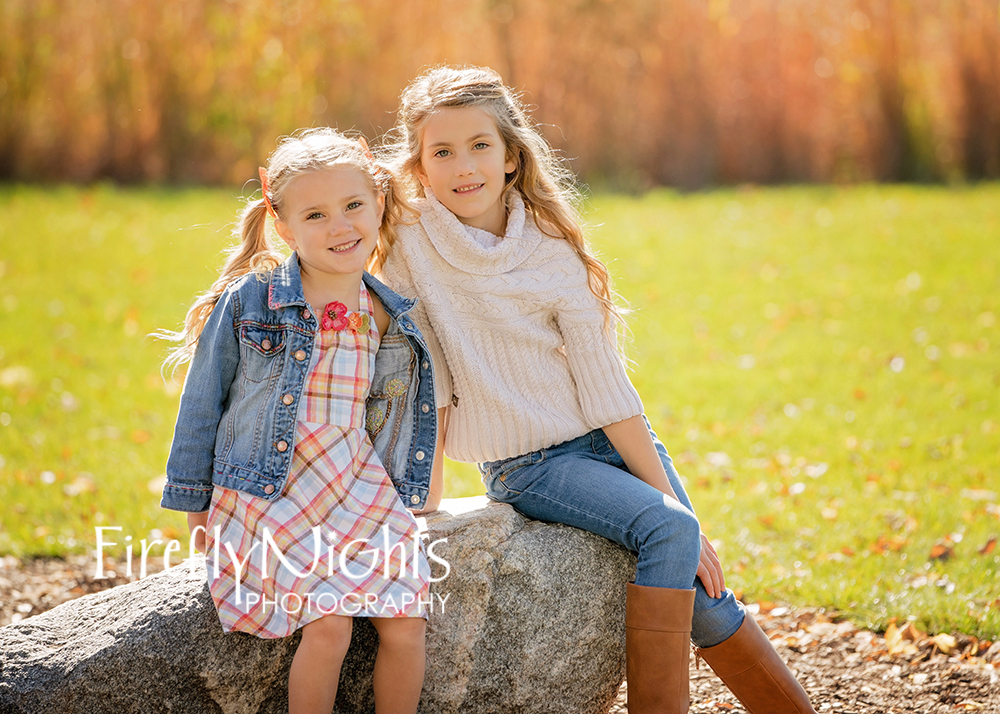 And how about one more family picture. Watching these girls get older has been a joy. I can't wait to see them again soon!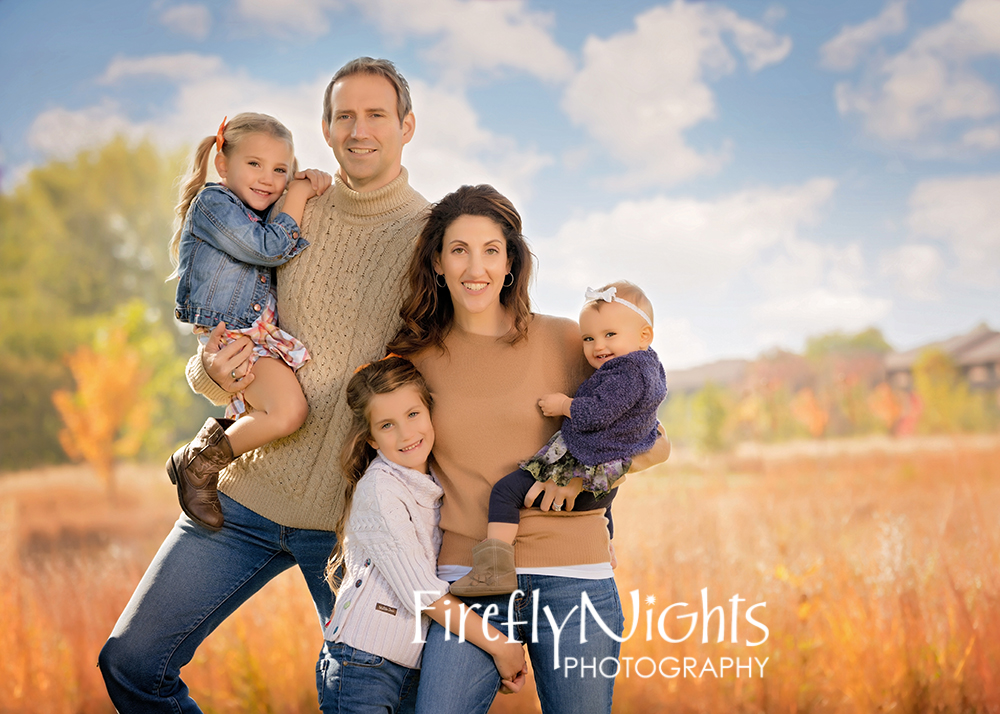 Weather has started to turn nice and there are buds on the trees, which means its time to start scheduling outdoor sessions! Covid steamrolled over us in 2020, so let's get back out there and celebrate your family!