So I always try to make senior sessions represent the personality and interests of the senior. That is part of the fun of it and what makes them all unique! But this session will probably go down in history as one of the coolest locations. Being a Naperville based senior photographer, I tend to stay in the western suburbs for locations, but when I was contacted to do this boy's senior pictures in the city, I was up for it. I normally hate going into the city for a session – what with traffic and parking, etc. But we were going to be going to Wrigley Field, home of the Chicago Cubs!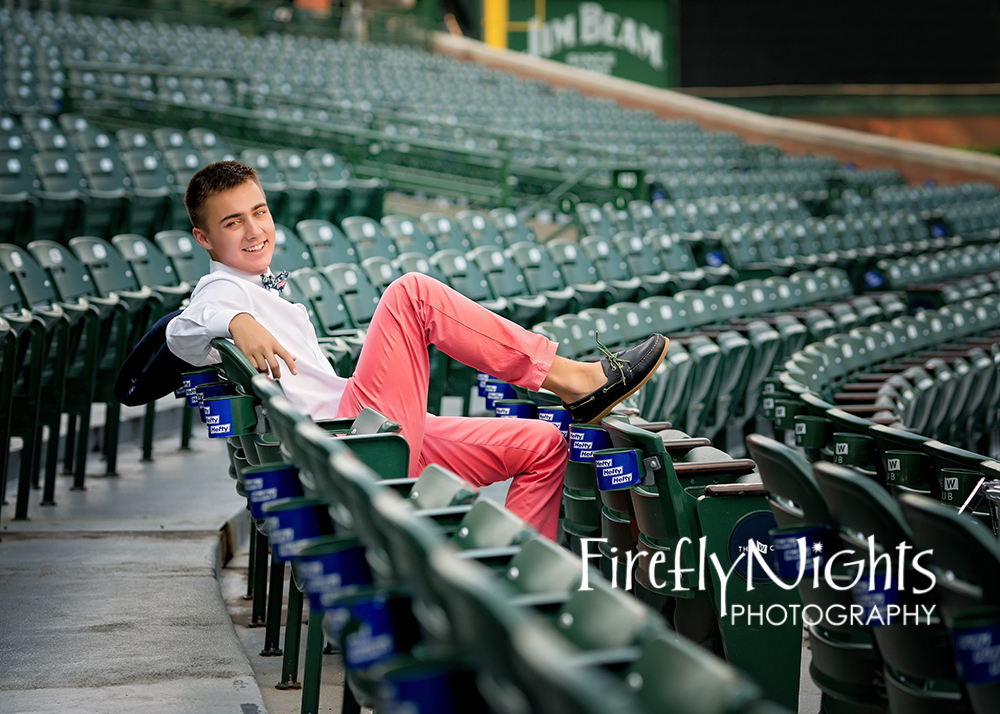 I have been photographing his family for many years, and I have loved watching him grow into this confident young man.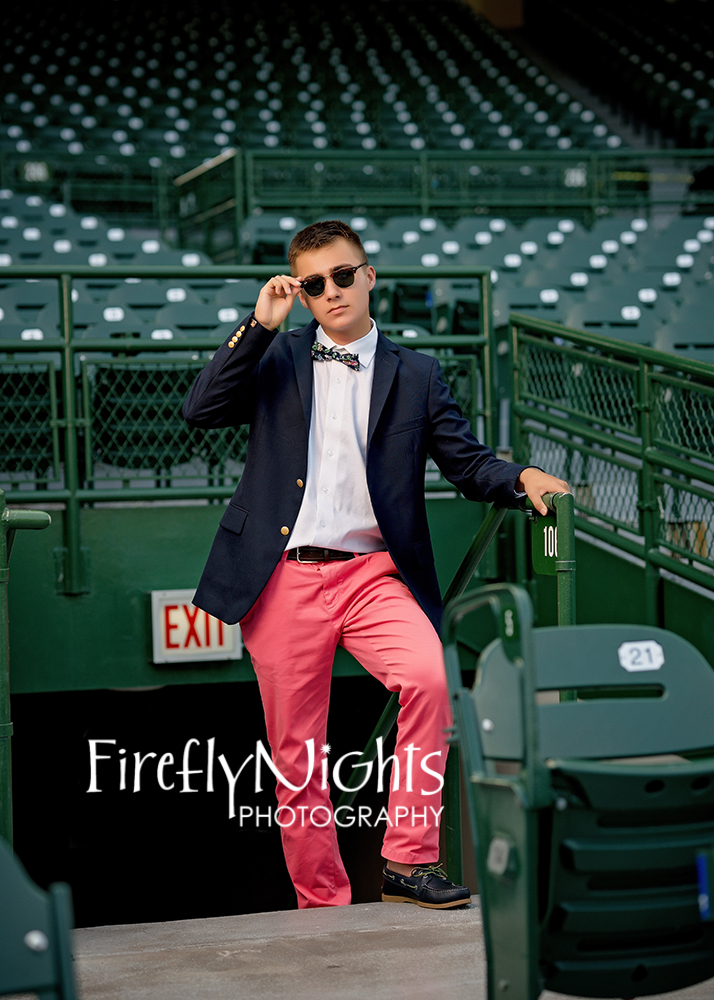 Now, if you are thinking, "great, I want to go to Wrigley Field for a session!", I hate to burst your bubble, but his dad is a consultant with them, so we had special permission. Hence why this was such an amazing opportunity for me to get to photograph with no one around. Getting to go right onto the field and stand in front of the famous ivy.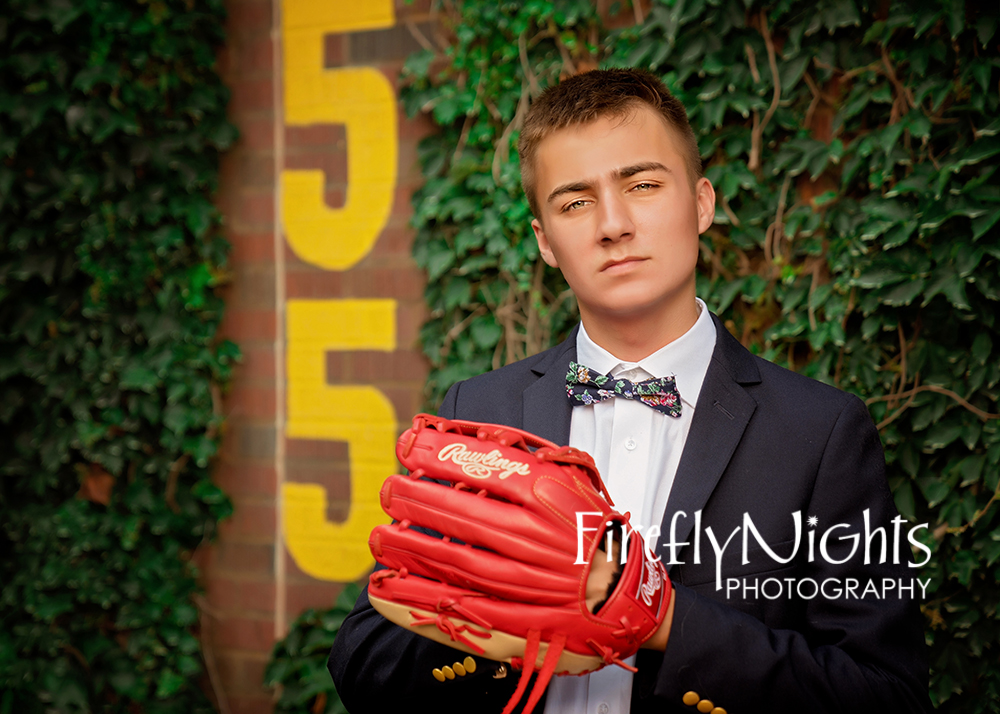 We also got to go into the dugout. It didn't look anything like what I had imagined. LOL I was thinking something far smaller. LOL Guess this is the big time! You know you are in the pros with all the sponsor advertising everywhere.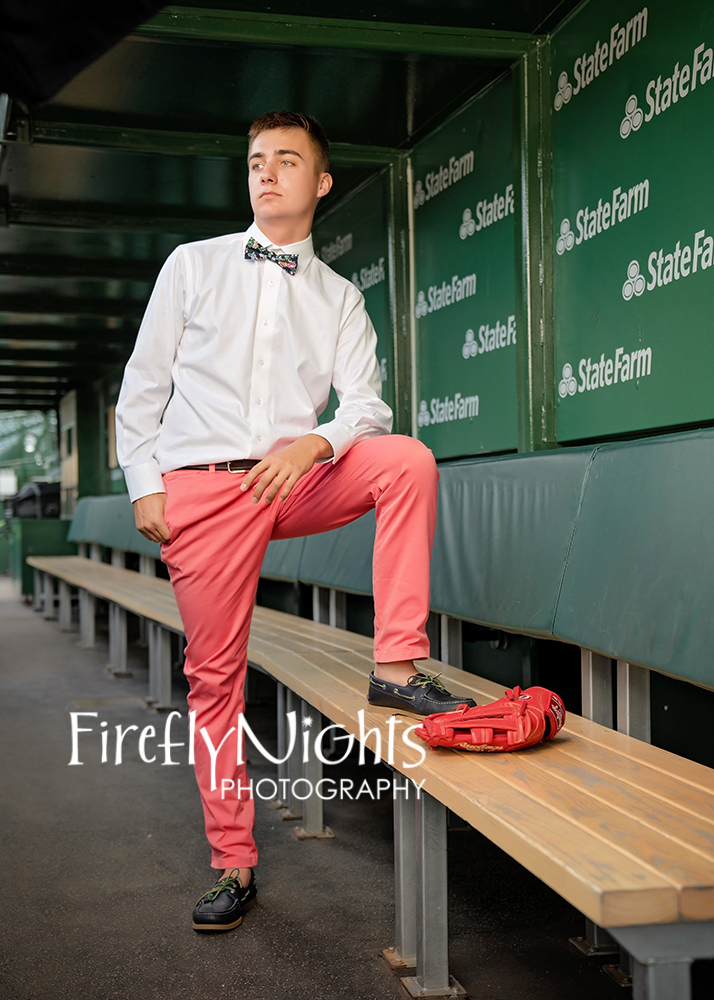 I loved his style, too. That salmon color really popped.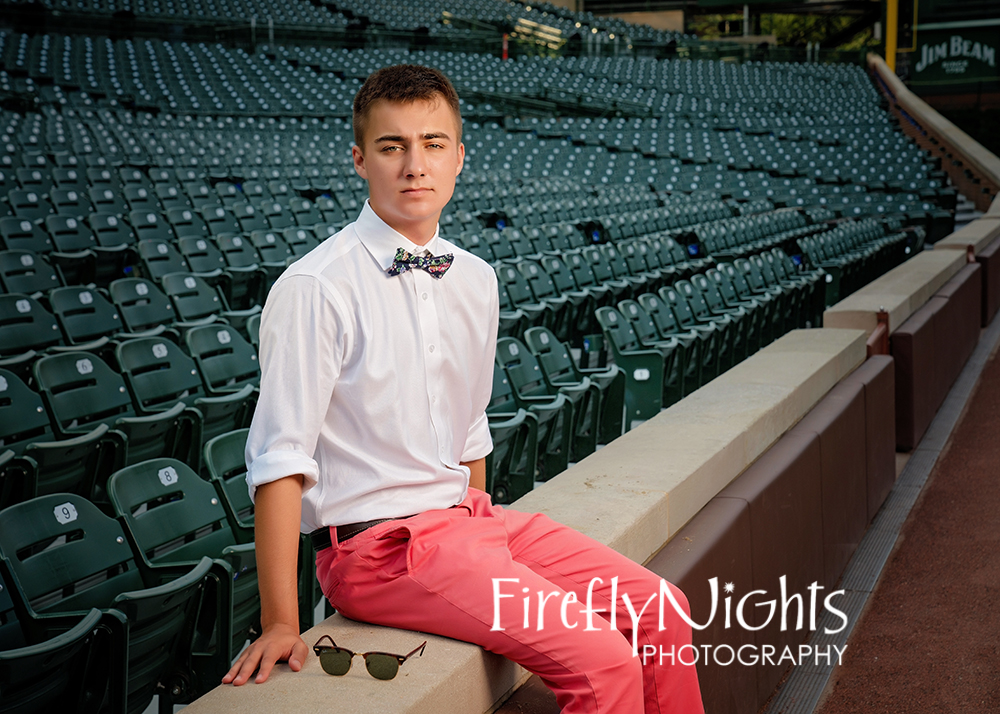 Spring is here, last chance to get your 2021 senior pictures done! Let's do something that speaks to you and showcase who you are. Feel free to look through our Galleries at more of work.