Newborns are precious pieces of art that change almost instantly. One year olds are on the go and already have opinions on what they want to do. But six month olds…. they are the best! Smiley, chubby things that aren't mobile, yet. What could be better? This smiley thing was a blast who enjoyed all my silly faces. This was back before Covid, so no mask to block me. It is much harder these days to do baby sessions without being able to interact as much.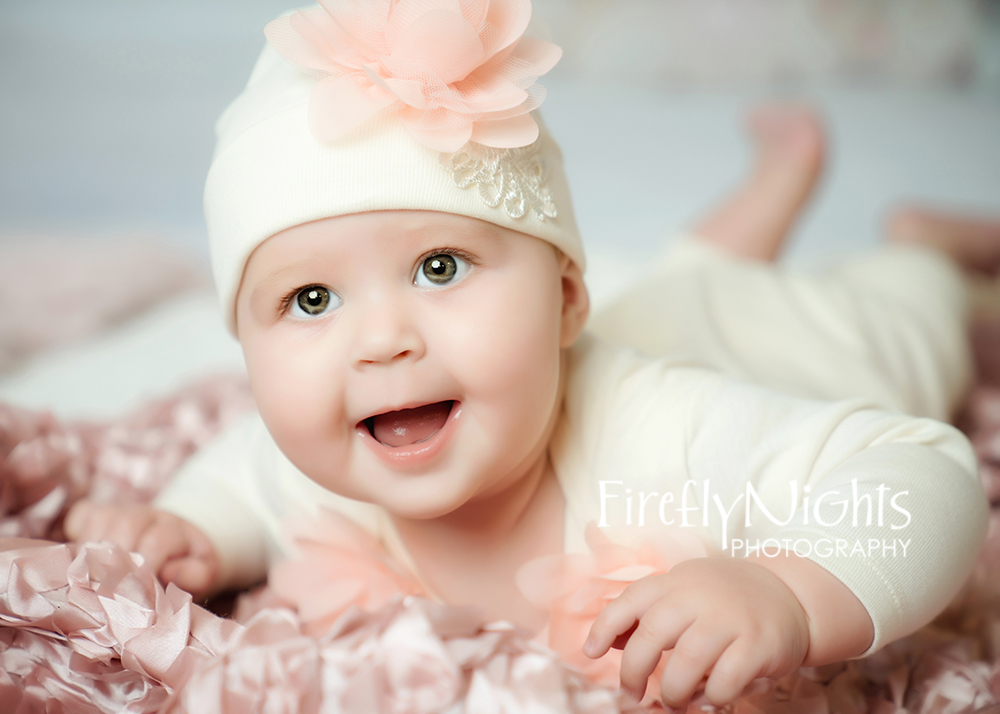 I choose the set based on the clothing that parents bring in and knowing if they like a more classic or contemporary feel. But who doesn't like a good round of peek a boo?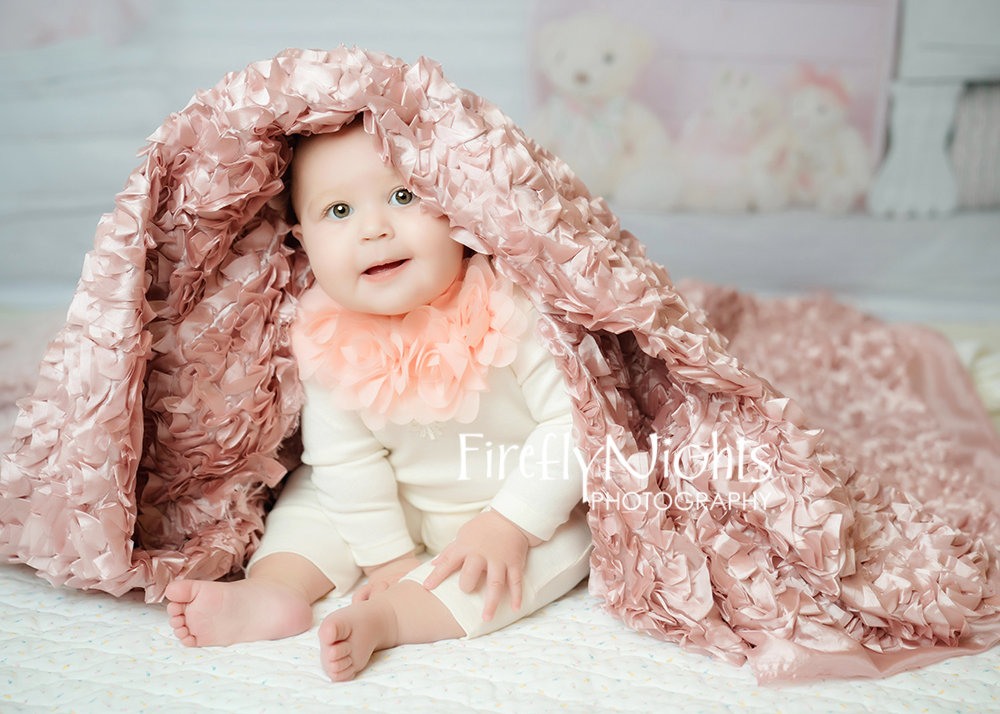 With babies, they tend to not like changing their clothes, so I never can predict how many sets we will use. It all depends on them. But this secret gate is one of my favorites and was great with her pretty dress.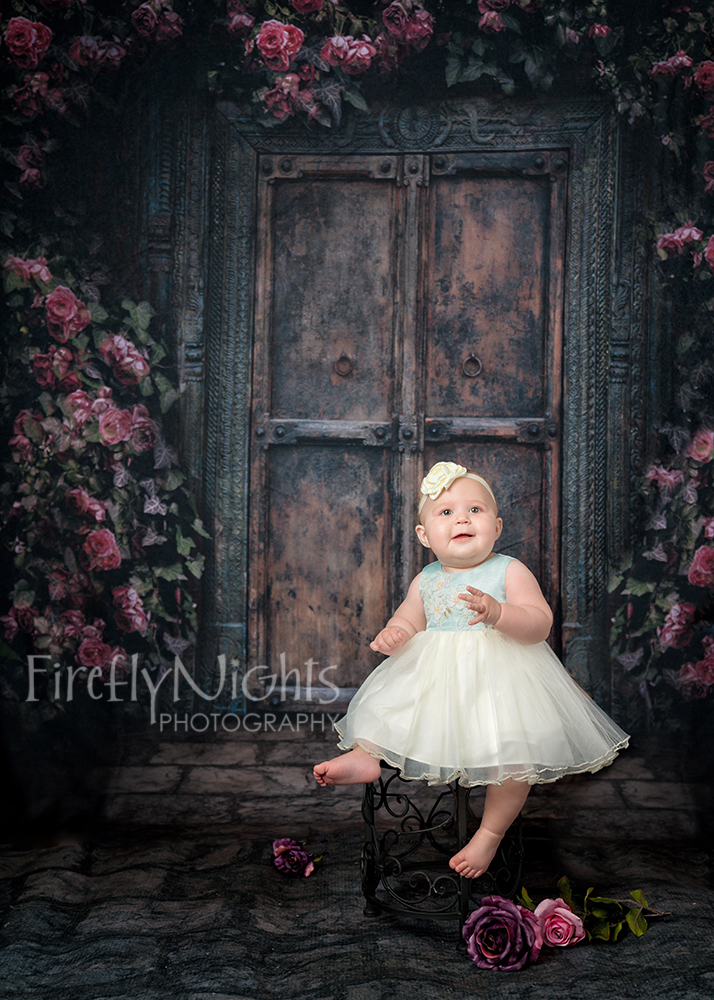 Mom saw this bright pink backdrop and said we had to use it because this little girl is all about pink! She has an older brother, so the girlier the better. Mission accomplished!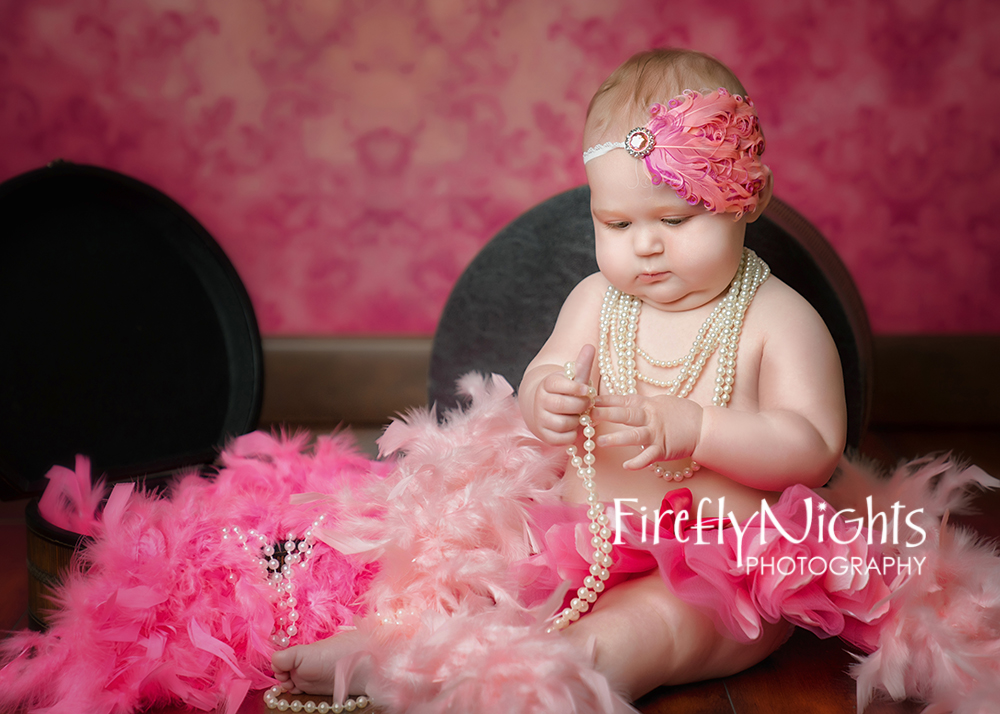 I think she could have played with the feathers and pearls for hours, but we had to do more. While mom played with her, I thought this was a sweet moment. Check out her little ballet slippers!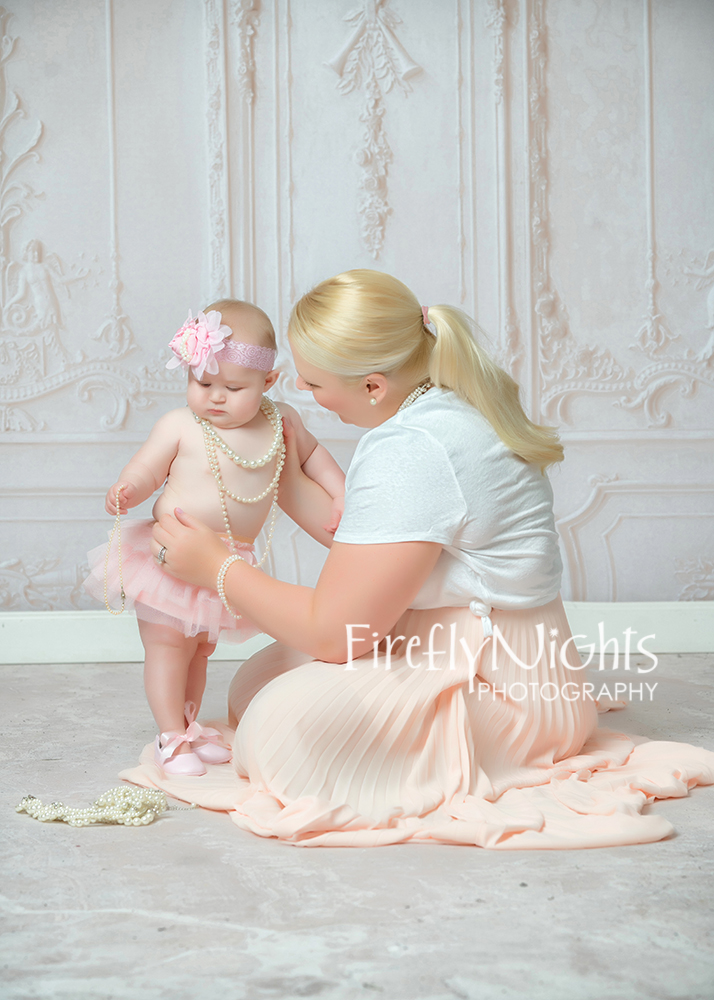 One of the best part about being a Naperville baby photographer is starting with newborn sessions so I get to see them grow. I can hardly recognize them with how much they change in those first six months. Many parents weren't able to do newborn pictures this past year, but that doesn't mean you can't make up for it with some adorable baby pictures now!