One of the best things being a Naperville Baby Photographer is getting in with a family when the baby is a newborn and then watching them grow. Years pass, and I get to be part of it. The family grows. I do newborn pictures of new baby, and again watch a family grow and change. I love it. I suppose it is a bit voyeuristic, but I see it like being a crazy aunt who only comes around for special occasions. LOL
So on this occasion, it was this little guy's six month session. I adore six month olds! Smiley little nuggets who just sit and smile their gummy smile at me. What could be better??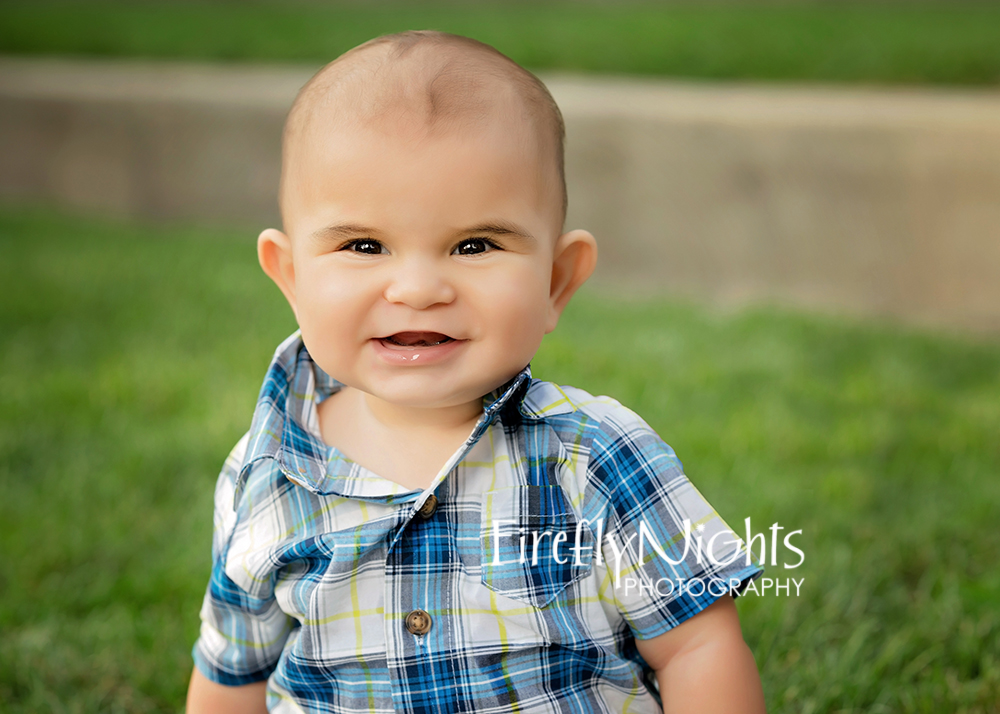 While I reside in Naperville, my clients come from all over. So this time I was a Downers Grove baby photographer for this family. I loved his little beanies. He looked like such a cool dude.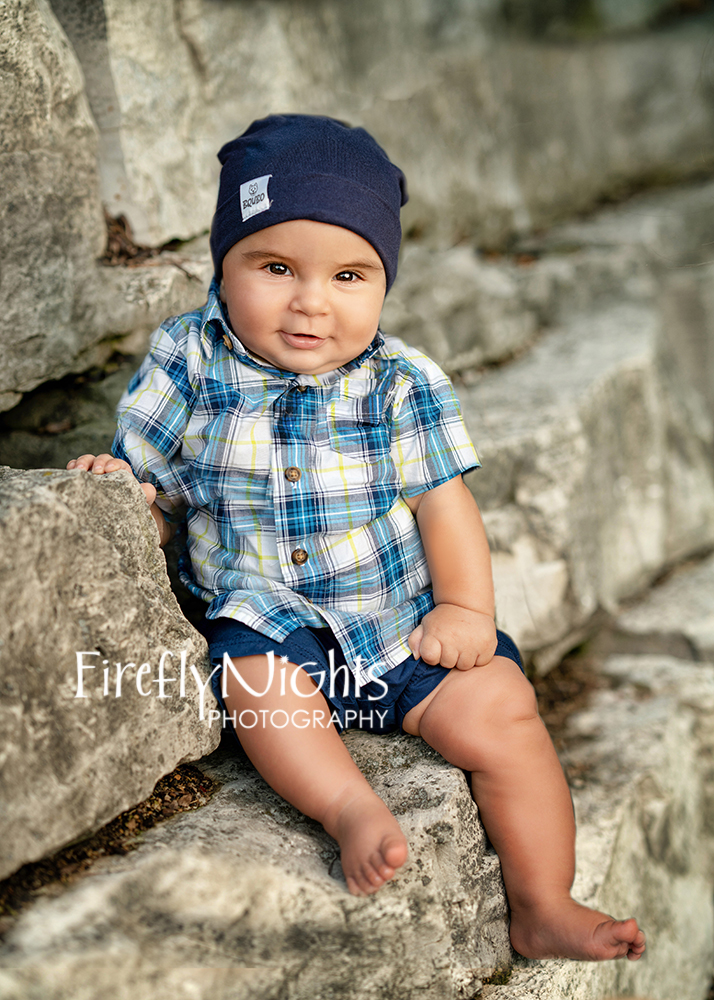 And to make it better, they had multiple beanies! This little guy loved cruising around as people told him how cute he was. I mean, you have to admit he's pretty darn cute, right?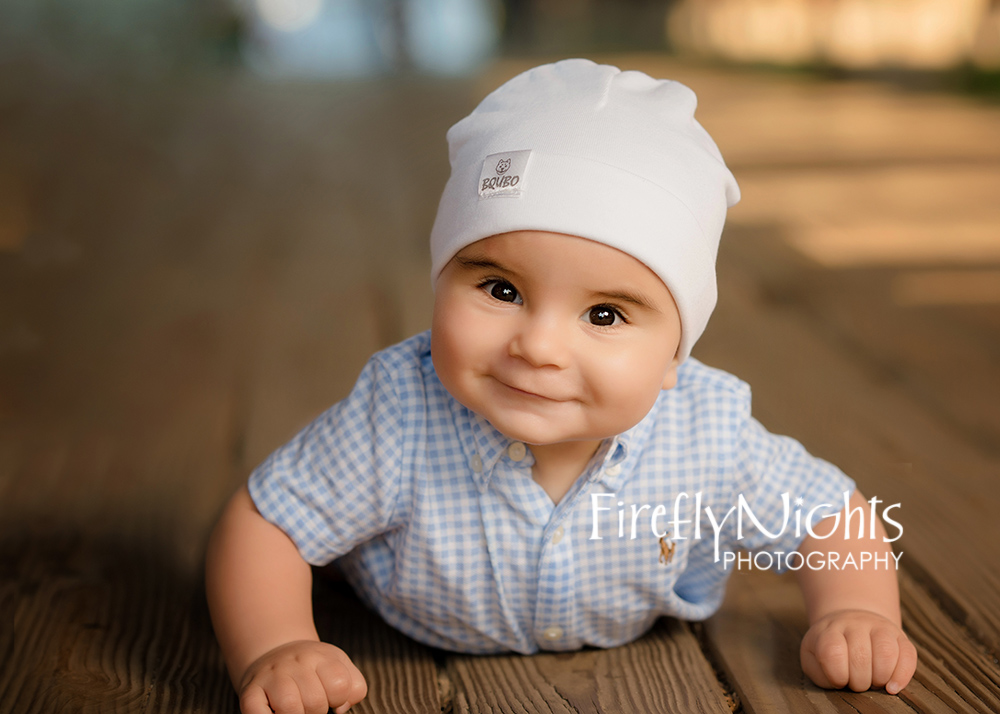 His dark eyes glittered with good humor.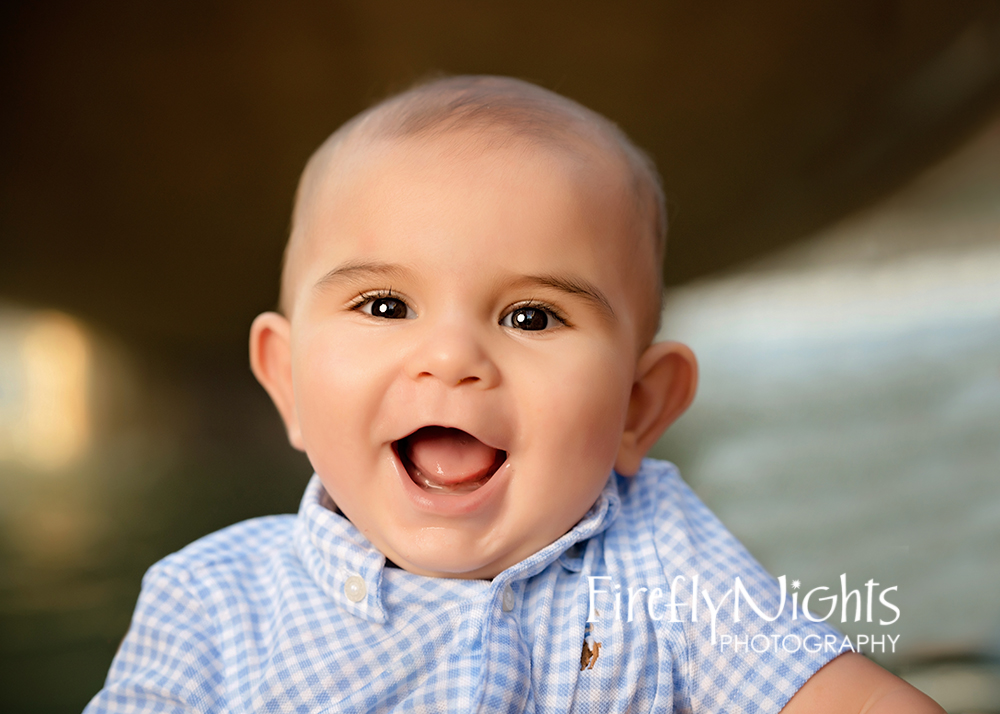 After our outdoor adventure, we went back into the studio. I always love getting these babies naked an on a bed. Seeing their chubby thighs, their fat rolls – it's hard to not eat them up!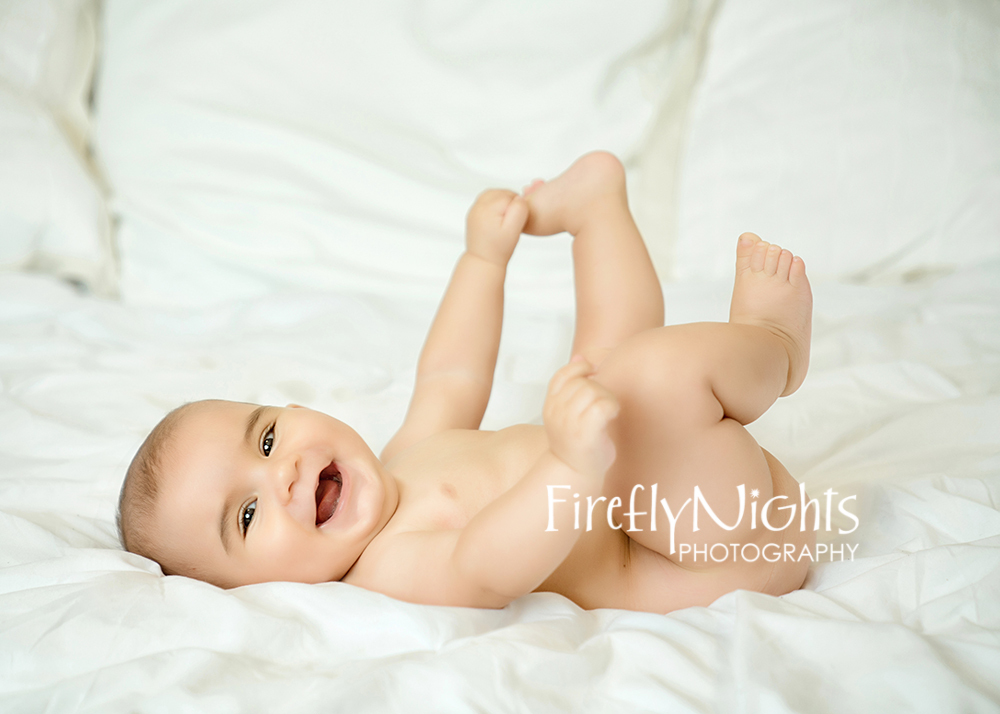 And just one more cute outfit in studio.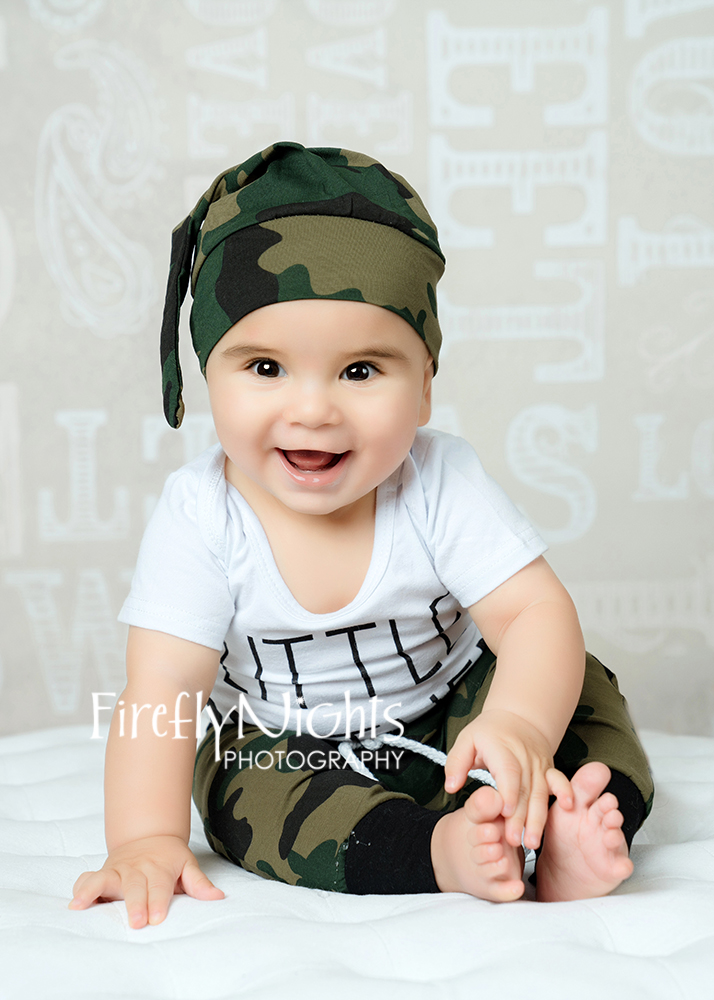 Do you have a little munchkin? Have they had professional pictures done lately? Check out more of our work in our galleries and then contact us for your own session! Outdoors or in studio, we are ready to work with you.