If you follow my work, you know I love a bit of whimsy, a bit of magic, a bit of fantasy. So when a client contacted me and said she wanted her kids to wear costumes, I was all for it. Her two girls wore their fairy costumes, while the boys were sort of medieval. We just spent a day playing around outside. Back when it was warm…back before COVID.
I brought my swing and let the siblings push each other around. Since the baby brother was too little to be on the swing unaccompanied, his big brother helped him out.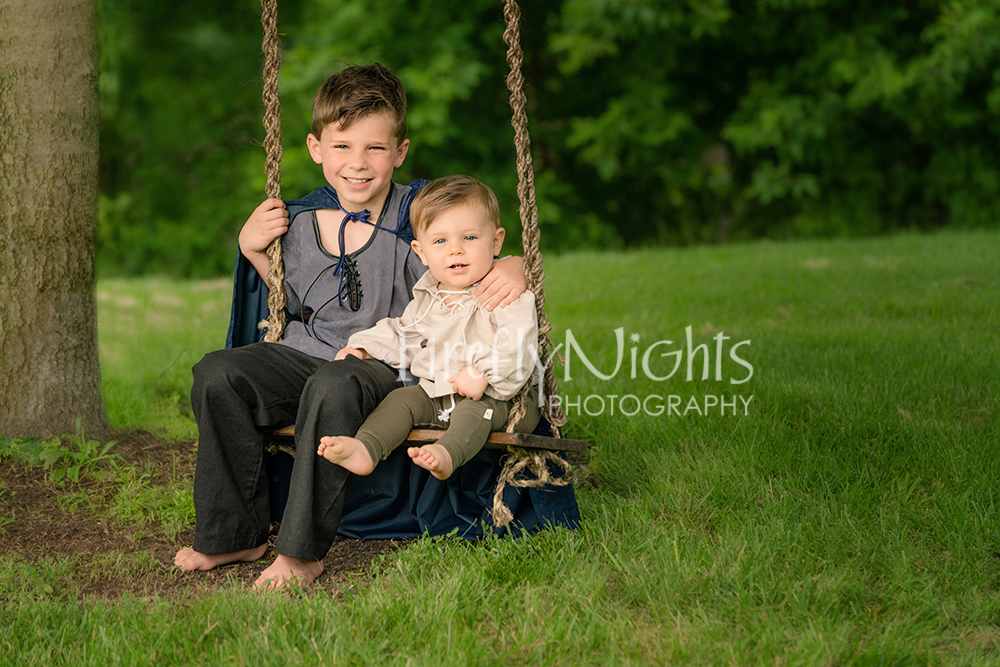 But the sisters were of an age to play and take turns swinging and pushing each other. Then we continued on our adventure and found this perfect little spot.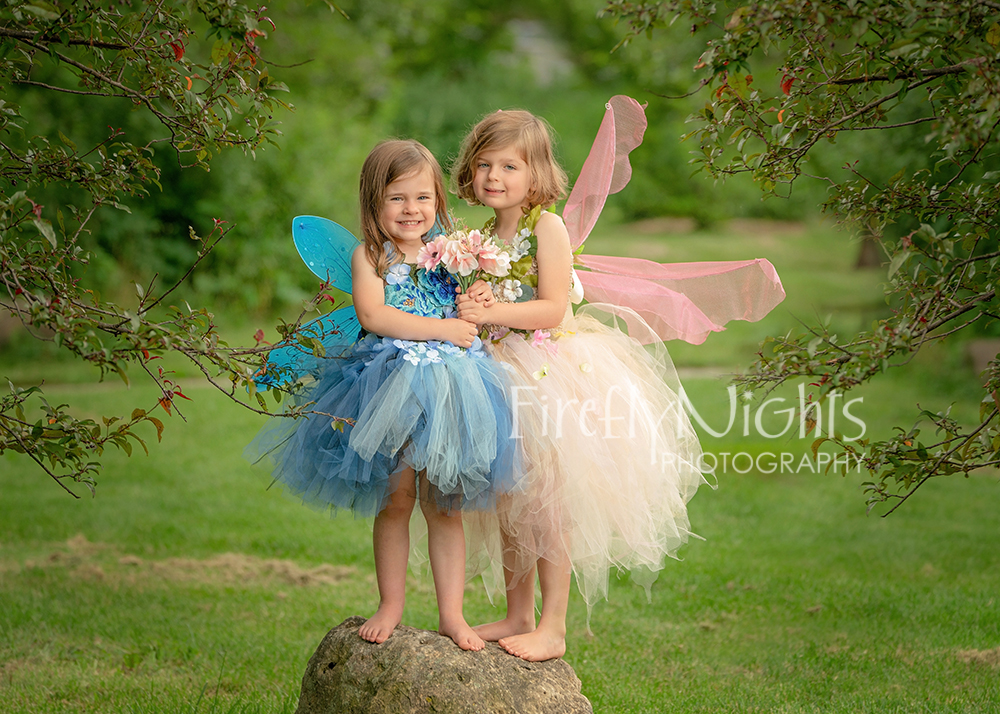 Aren't they adorable? Continuing on our adventure, we did lots of things, including some great individual pictures that showed their different personalities.
Big brother loved his hooded cape.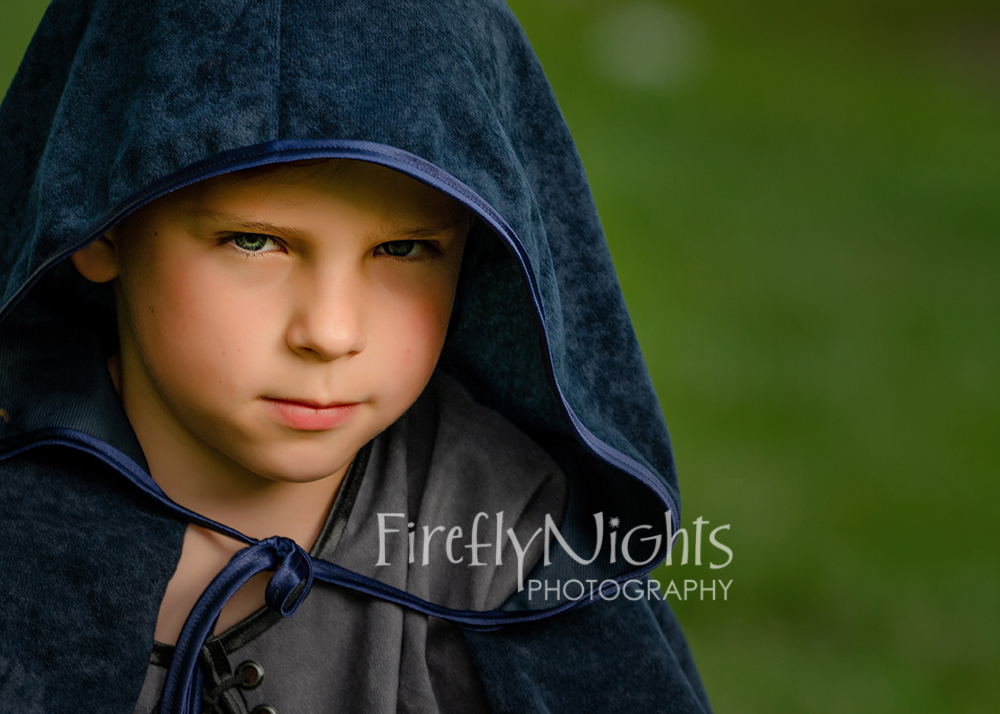 While big brother liked being a cool guy, his sister wanted to be with her winged friends.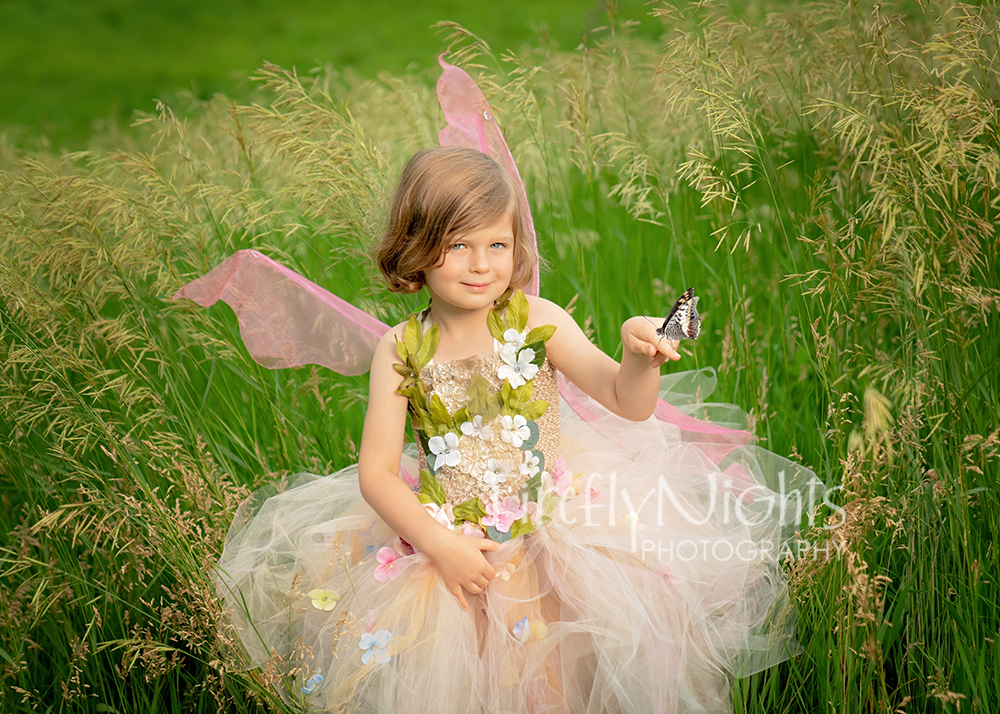 Baby brother was simply all smiles and enjoyed playing in the grass with the flowers.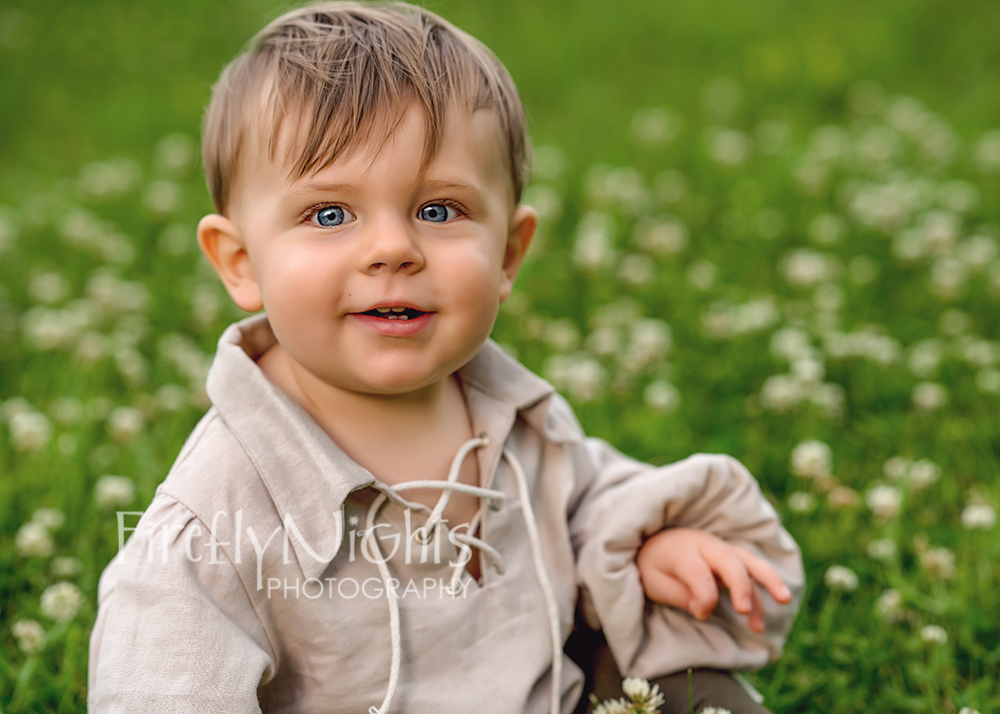 And I can't leave out the youngest sister who was so full of mischief. Don't let this sweet picture fool you. I know she is the trouble maker of this bunch. LOL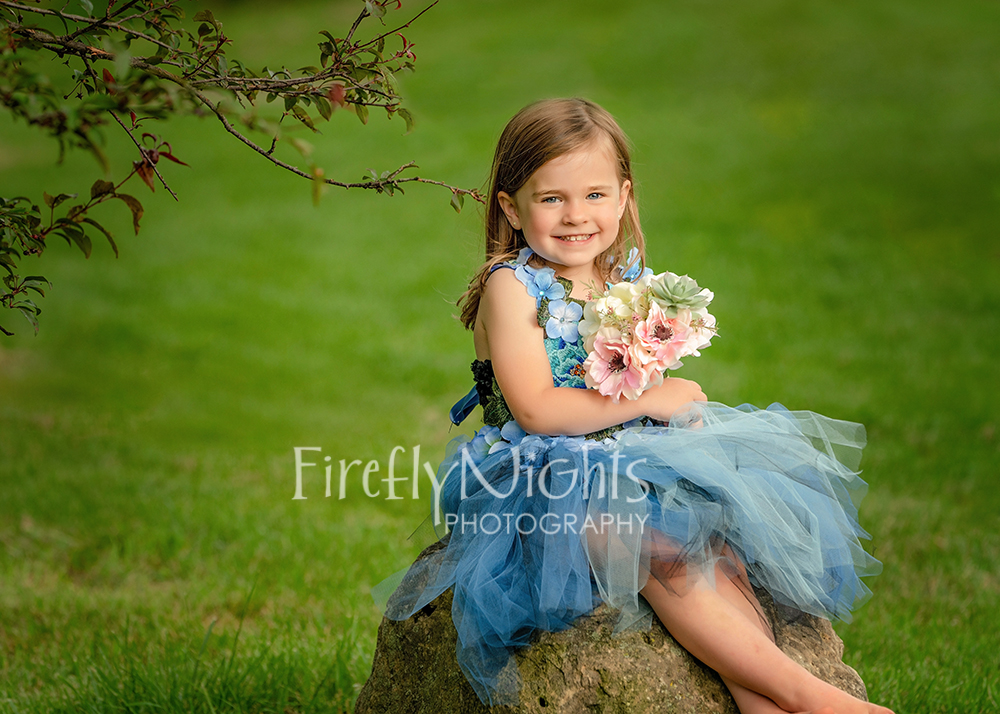 There are all types of photography sessions, so make sure you do one that fits your vision. Find the photographer who is right for you. If you are looking for a Naperville photographer for your family, we hope you check out more of our work then contact us to discuss your vision.