Normally, I highly recommend doing newborn sessions within the first two weeks of life if at all possible. But sometimes, that doesn't always happen and I get older babies. Older babies tend to be awake more and not be as open to being posed, but that doesn't mean we can't still have a great session.
My newborn gallery is filled with mostly just pictures of the newborn, but that doesn't mean we don't also do family pictures, too. I always do! With this lovely family, they wanted to focus more on them as a family than a ton of just her.
So don't be scared of scheduling a newborn session if your baby has missed the magic two week mark.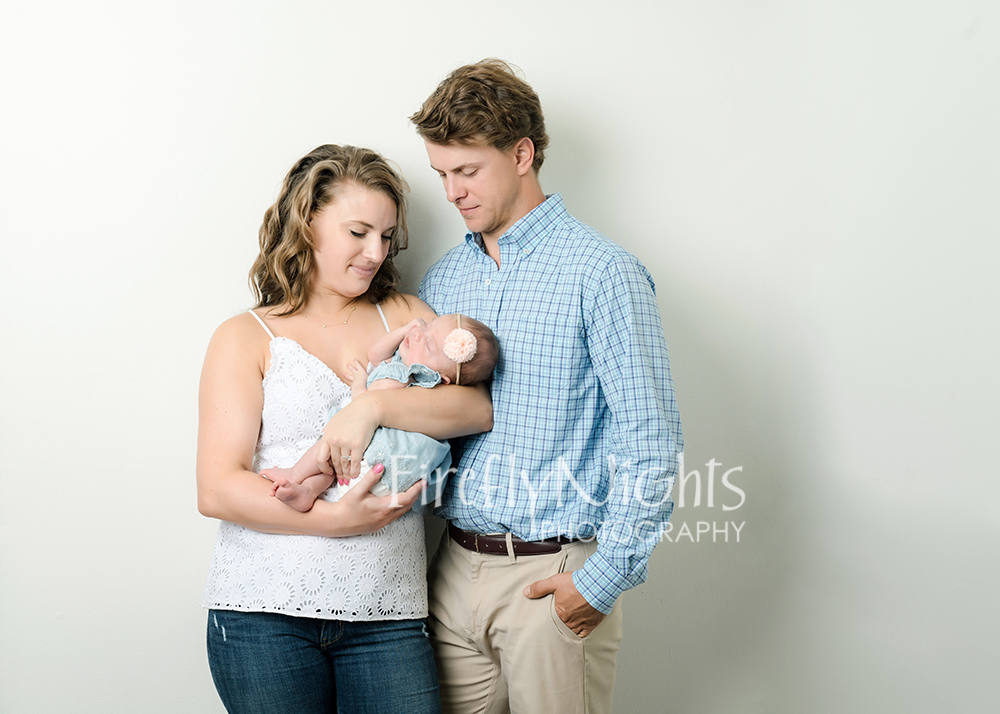 But of course we also do plenty of the new baby, too! I always love pictures from above in a wreath like this or in a bowl.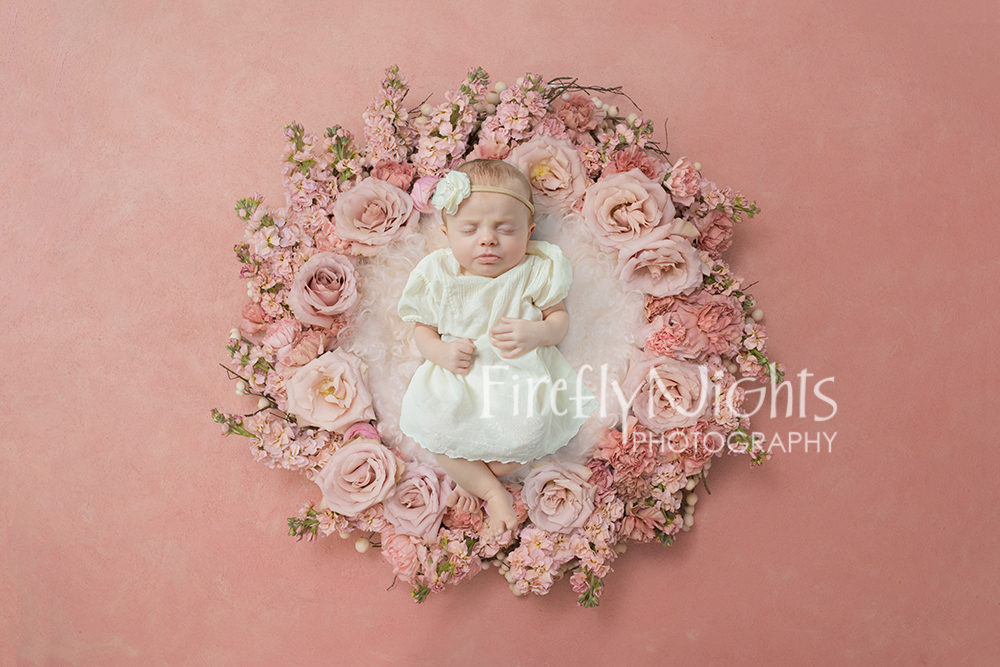 She loved being held by her mommy and daddy, and they made such a beautiful family. It has been over a year since I last saw them. I bet she's such a cutie right now!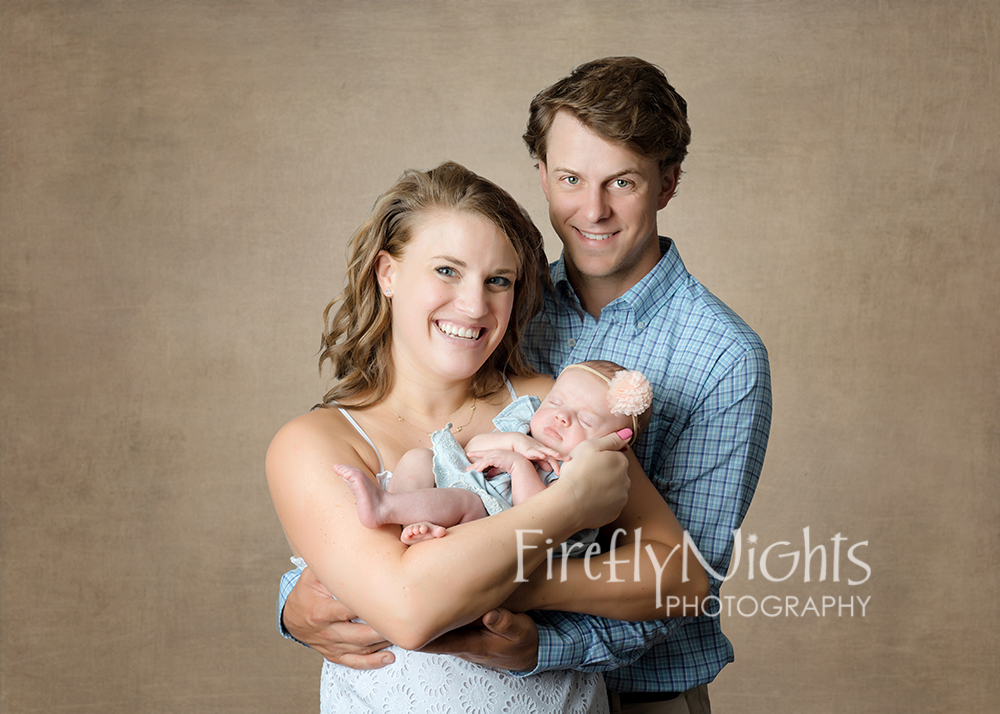 Isn't she a sweet little bug?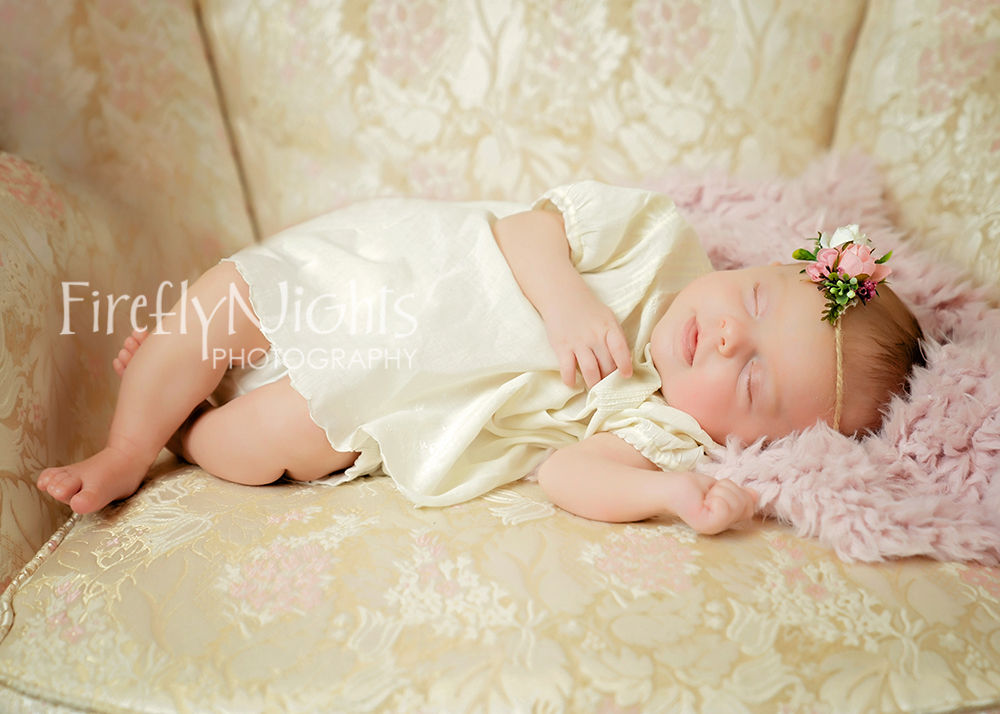 And one more on my bed that is no longer in the studio. LOL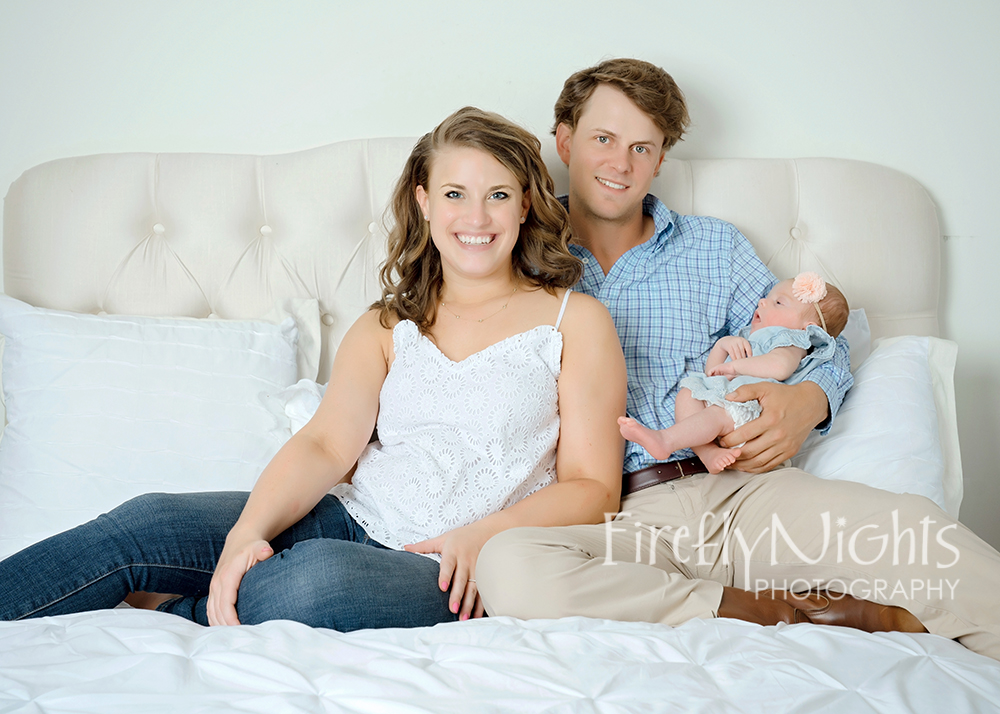 Firefly Nights Photography is a Naperville newborn photographer with clients all over Chicago and the western suburbs. We are open and accepting newborn sessions in our studio and have taken steps to minimize COVID risk as much as possible.
You can't makeup for this small window of time, as babies grow and change quickly. Don't miss out on memorializing this precious time with art to last forever.