When new families contact me, I like to have a discussion about what type of pictures they want. Are we talking formal, playful, dramatic, casual, etc? I always have plenty of ideas and like my clients to lead the way in terms of general feeling. Once they said that they wanted some different, I had the perfect idea for them. I mentioned two ideas – a waterfall and urban to see if one of those sounded good. Well, they couldn't decide, so we did both!
I loved working with this Burr Ridge family who had been referred from another past client. Nothing means more to a small business than personal referrals.
So we started with the waterfall location. And before you ask if YOU can have a session there, you must be warned that the beauty of this location all depends on the water levels. We happened to get there on a perfect day! I warned them they would get wet, and they were perfect sports to create some dynamic and memorable family pictures.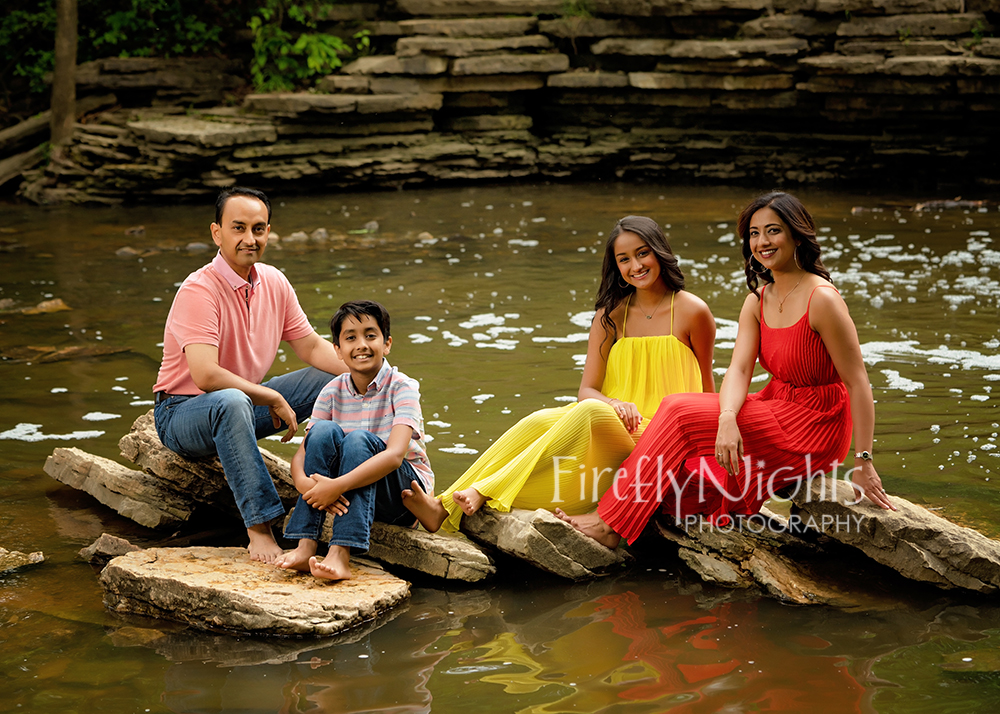 But this was really the picture we were going for. I warned them it would result in wet butts, but be so totally worth it. And we all agreed once they saw it. Their colors were great with this scene.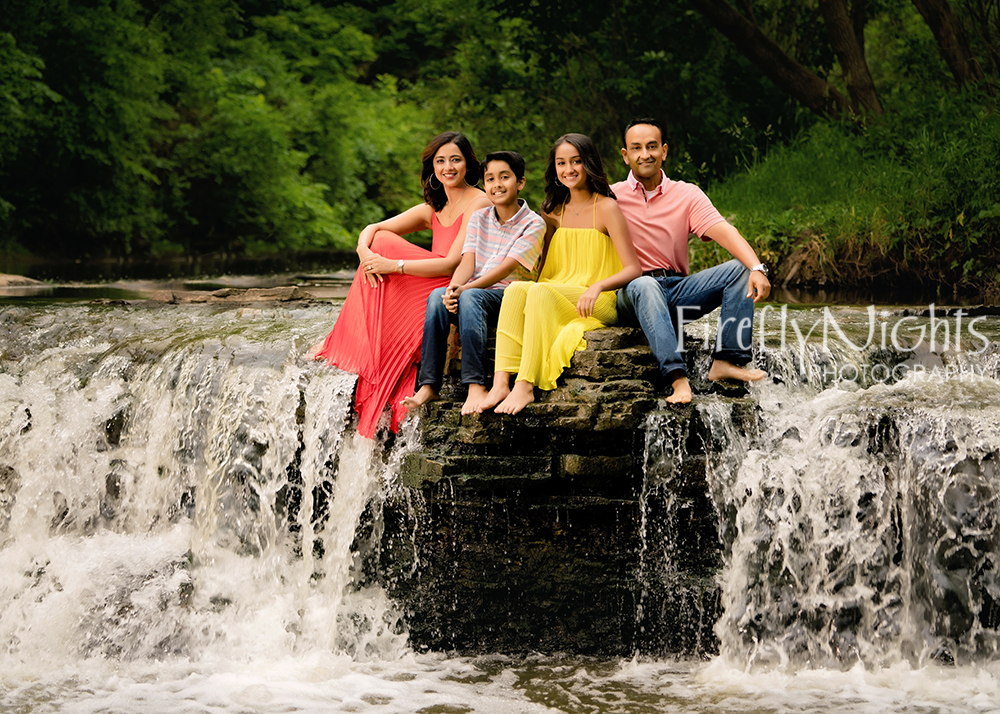 We did lots of other cool pictures here, but I want to share what happened at the second location. Obviously there was also an outfit change for everyone. So while we went with nature for the first part, we went urban with the second. They requested my famous red couch, which I had never brought to this location before. The red looked great in this location and with their clothing.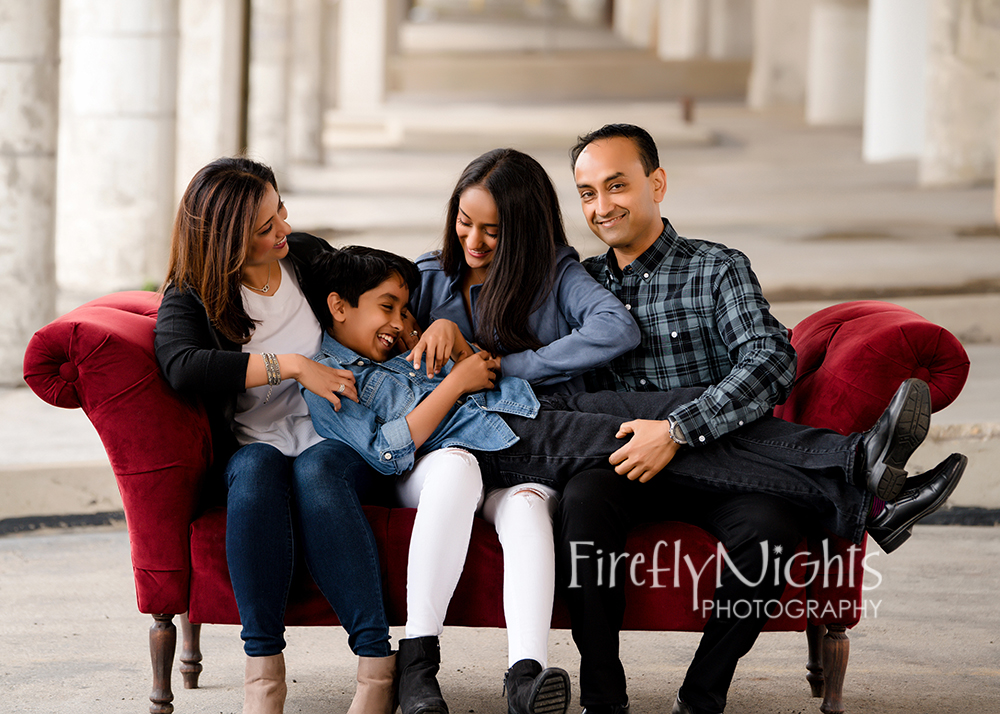 I love the serious look with them here.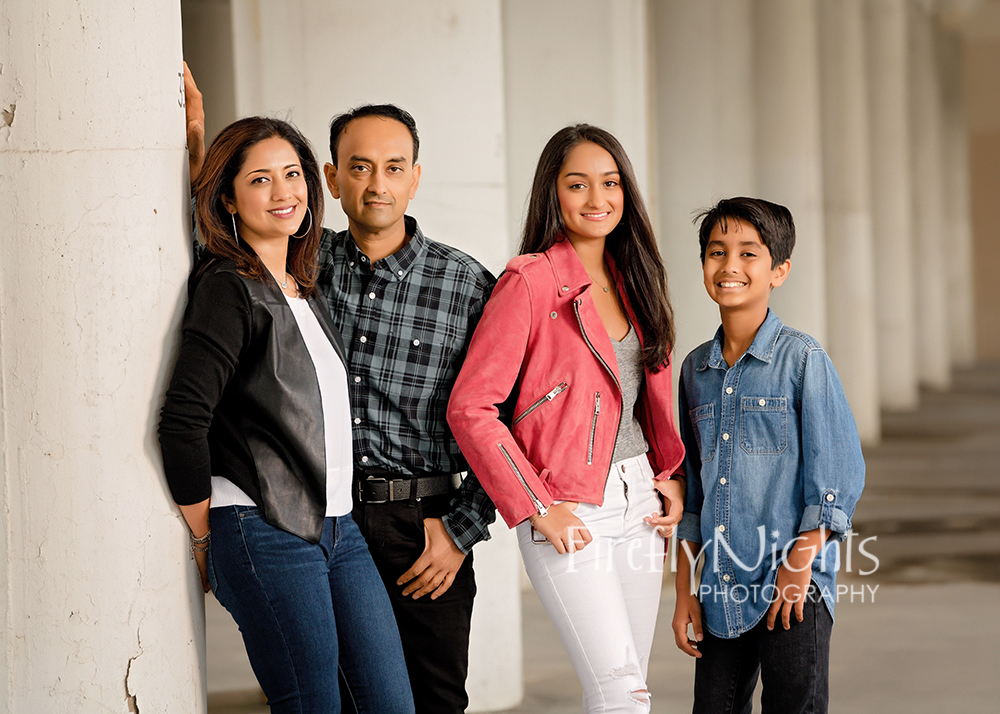 We did so much more than what we see here, including some headshots of just mom. I mean, how gorgeous is she?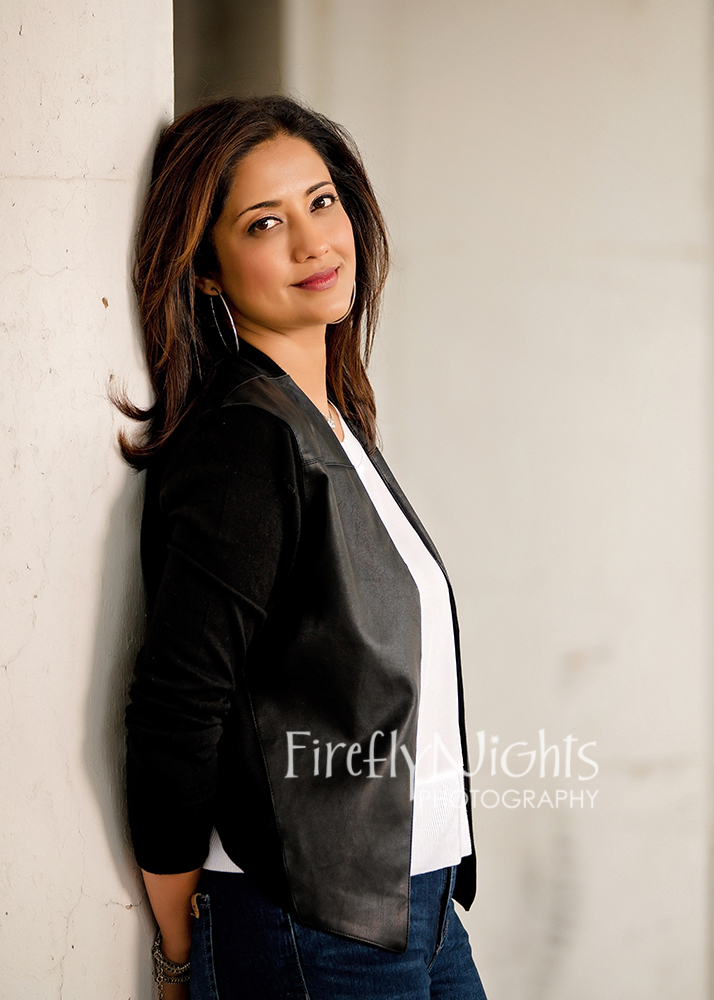 And how about a cute one of dad and his boy?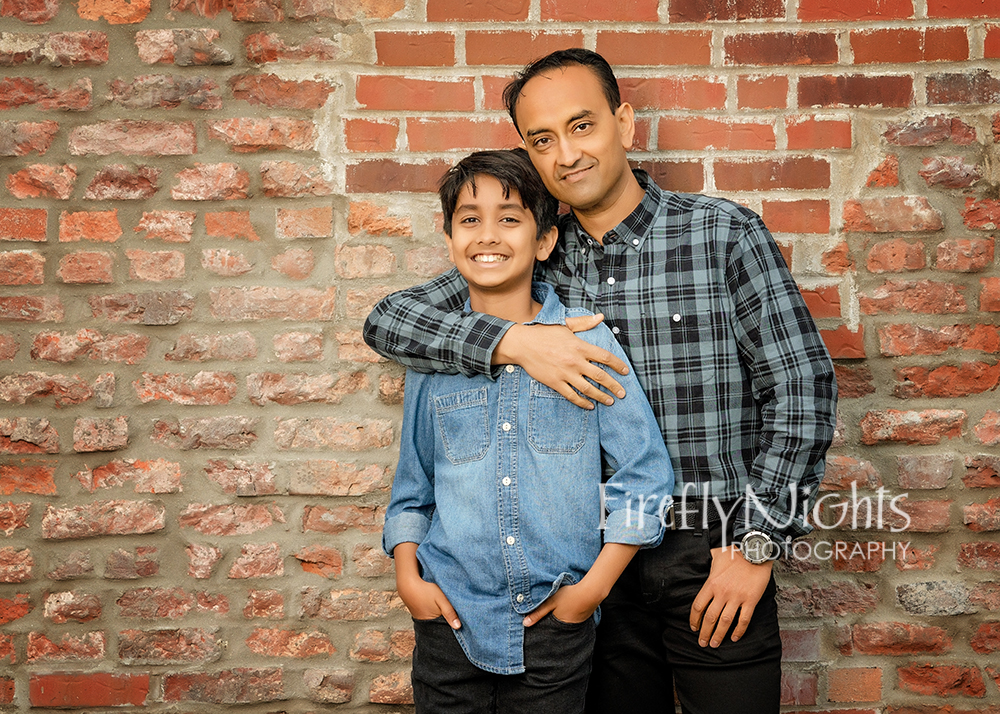 This was such a great family session. If you are looking for something different, I am always up for it and have plenty of ideas.