Normally, I would say I hate photographing babies 5-8 weeks old. In the past, I would not say we could do a newborn session at that age, but I have learned that with enough patience, we can still knock out some beautiful newborn pictures (maybe). Older babies can rock! So with this little sweetie, we enjoyed having her both awake and asleep.
Being a Naperville newborn photographer, one thing I normally always do with newborn sessions is to have babies asleep. It's mainly because newborns' eyes don't focus, and no one wants eyes being crossed or rolling back in pictures. LOL So one big plus with photographing a baby a bit older, is that they actually LOOK at you. And around six weeks of age, babies start socially smiling. So how beautiful is this??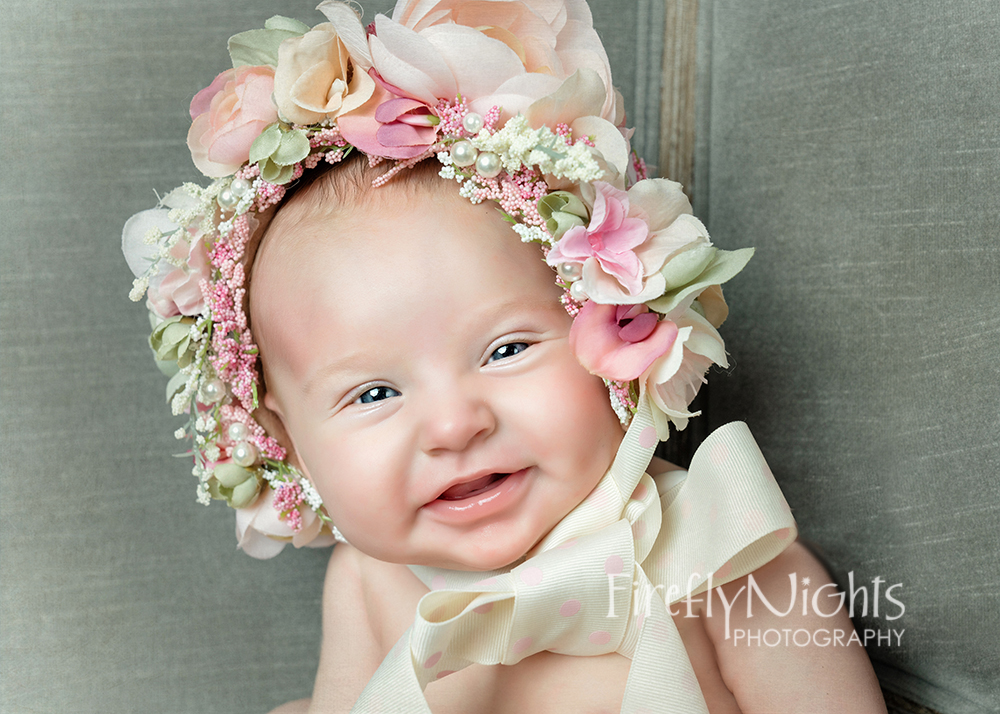 But still being an infant, she couldn't stay awake very long. Eventually, she conked out hard. Look at this sweet little darling and her tushie. LOL
Being a bit older, she had plumped up and has such a cute belly.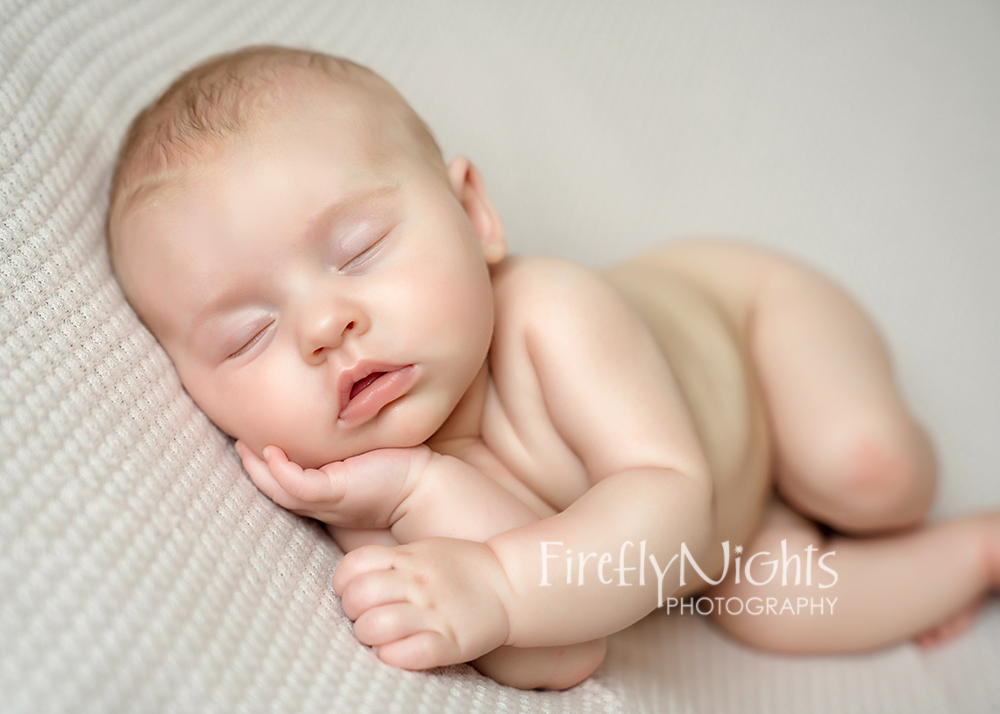 I could look at this sweet face all day. She had such perfect skin and complexion.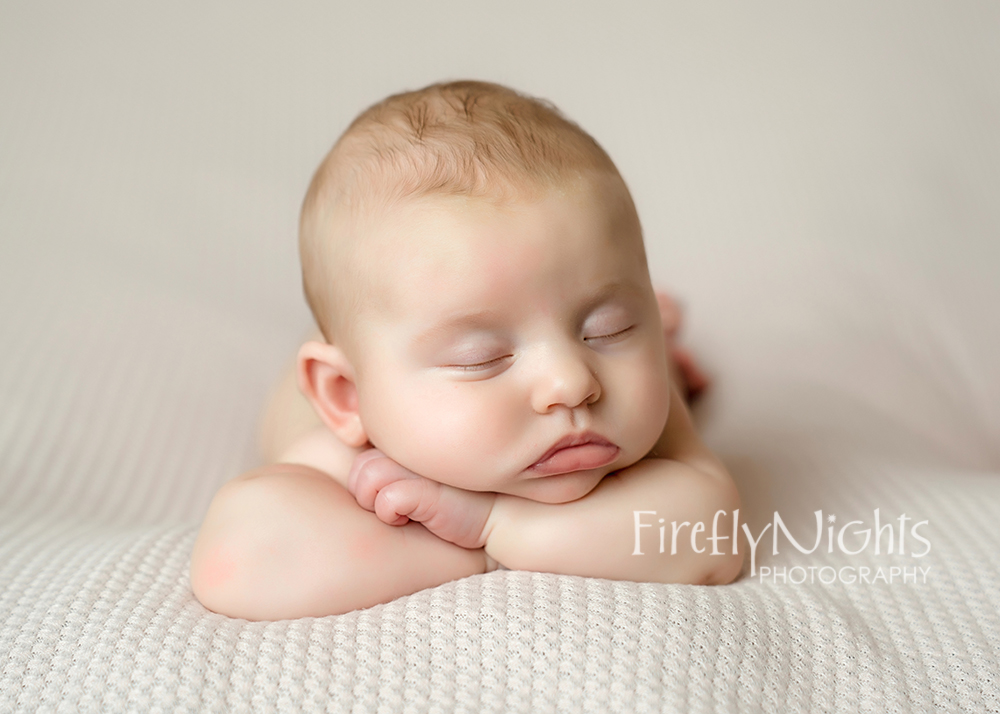 Then we also wanted to do something special and unique for her nursery. So we used my toys and wagon to do something fun.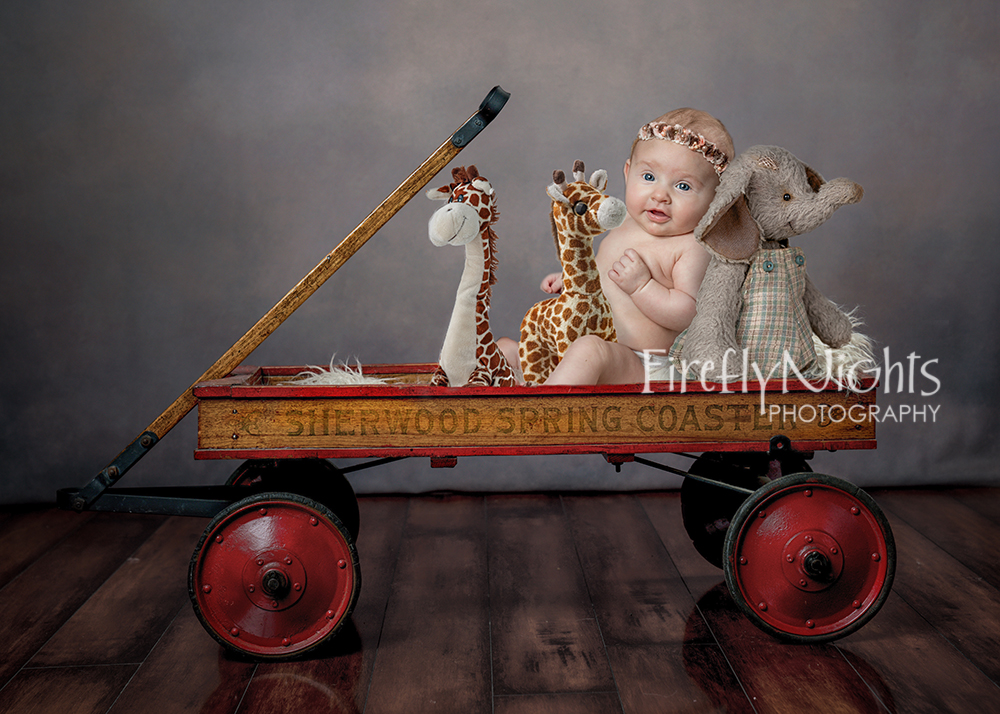 Firefly Nights Photography is Naperville's premier newborn and baby photographer.