Firefly Nights Photography would like to wish you all a Merry Christmas!! I hope your 2020 was …. well, bearable. LOL I won't go so far as to hope it was great! But maybe it was! Maybe 2020 brought a new baby to your family! Maybe it brought a graduation, maybe a new job. 2020 was not great for us as a company. We had to close for months and even upon reopening, people were still nervous. I have seen far fewer newborns this year due to people staying home and us being in constant restrictions. So I cannot WAIT for 2021 and to see these little cuties more often! If you are looking for a Naperville newborn photographer, we hope you will come to Firefly Nights Photography!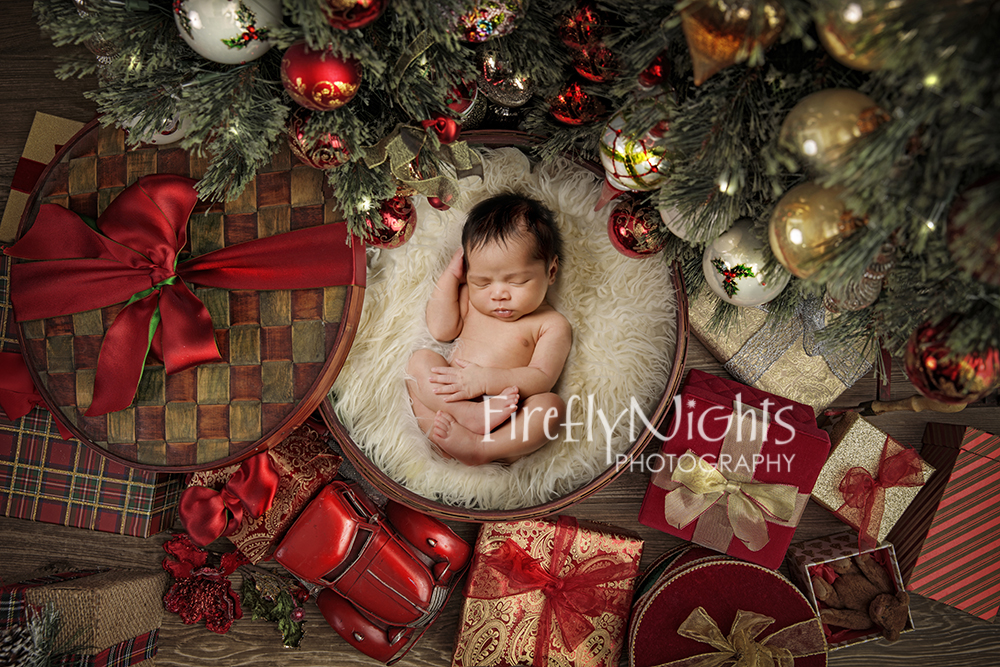 Firefly Nights Photography has been named Naperville's Best Photographer seven times and won international awards for our work, including being the international Child Photographer of the Year by Rise International in 2019.
We love creating beautiful pieces of art for our clients. Please take a look through our Galleries to get a sense as to our style and work. We love working as photographer for Chicago and all of the western suburbs, especially Hinsdale, Wheaton, Downers Grove, Plainfiel, and Oswego. Our studio is located in downtown Naperville, so reaching us is easy. And clients love to head out to eat in the many restaurants within walking distance.
Of course, we are more than a Chicago newborn photographer. We are a portrait photographer, meaning we do headshots, maternity, babies, children, families, high school seniors, and athletes.
We look forward to working with you in 2021!