Being a Naperville photographer, with Naperville being such a large suburb of Chicago, people may think that all my clients live in Naperville. But that really isn't the case. My clients come from all over Chicago, especially the western suburbs like Hinsdale and Wheaton, but also sometimes from even father away. So yes, I am a Naperville newborn photographer, but really, I'm the photographer for anyone willing to come this way. 😉
For newborn sessions, I do require clients to come to me. Newborn sessions are done only within the studio due to the amount of props and stuff I have. I can also better control the environment. For those clients who travel a ways, at least the studio is located in the historic district of downtown, so you can easily walk to restaurants when you are done before heading back home.
One of the questions I ask newborn clients is about the colors in the nursery and colors they like. For this little girl, mom loved jewel tones. I love the contrast of purple and teal here.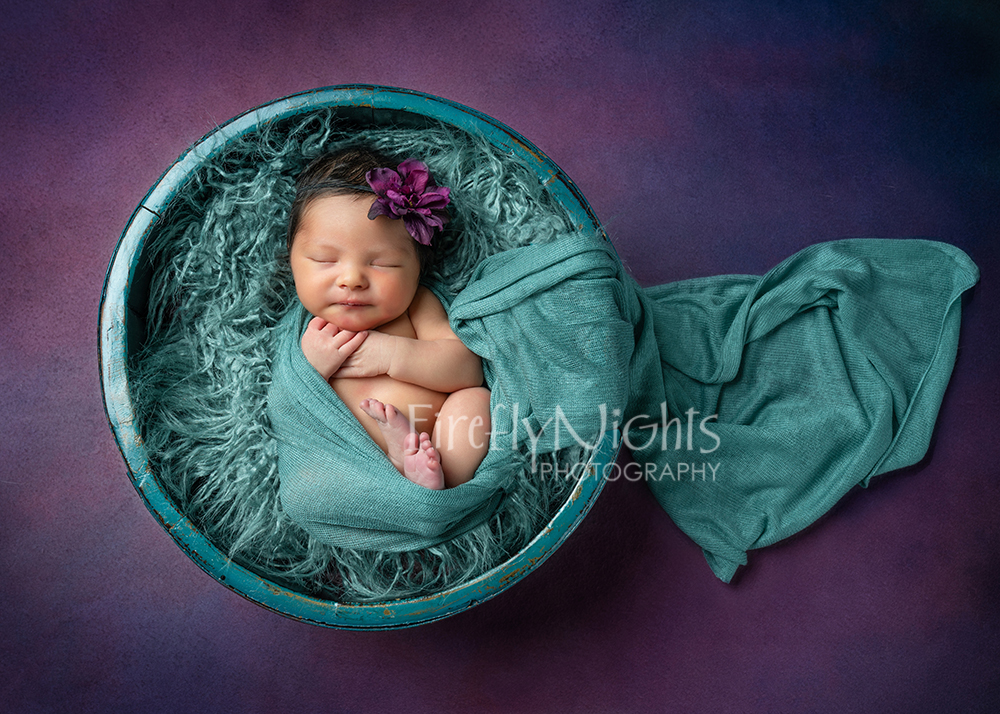 Even with a swaddle with mom, we popped the color with a vibrant blue.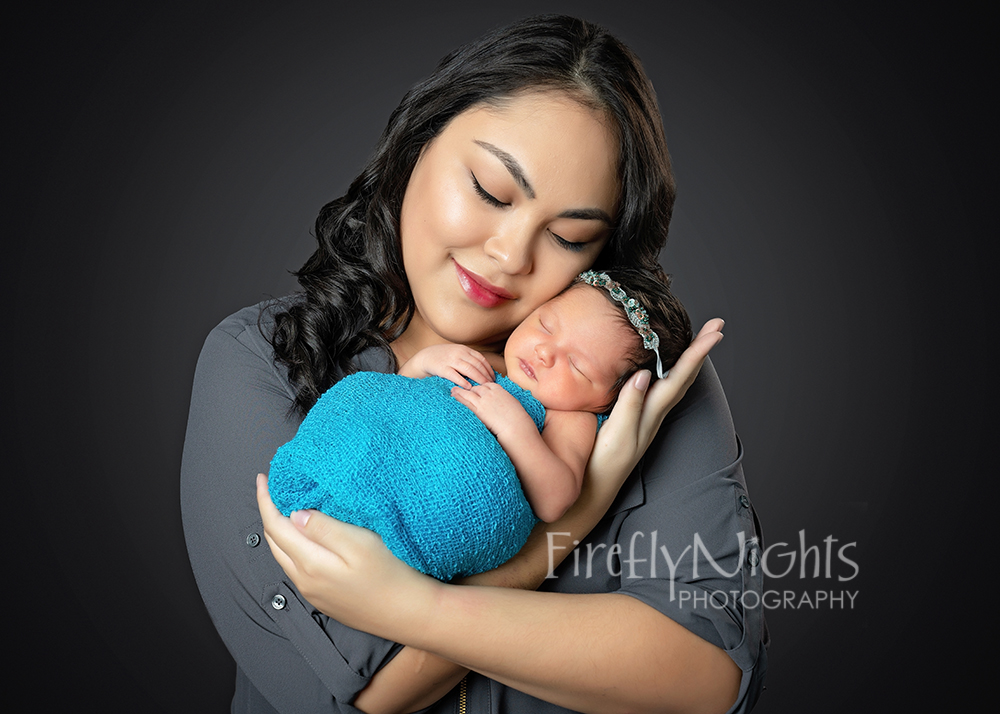 But I also think there is nothing better than a sweet neutral, so all the focus falls onto the subject of this sweet, new life.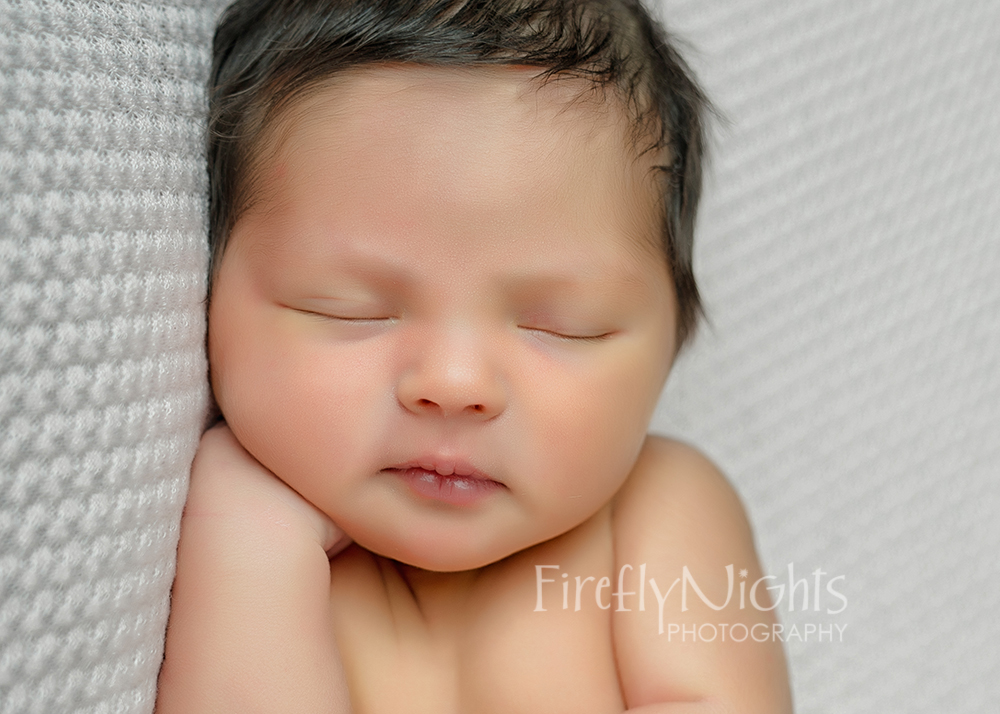 And what's this? I caught a newborn smile on camera! They almost always do it when I'm not ready. LOL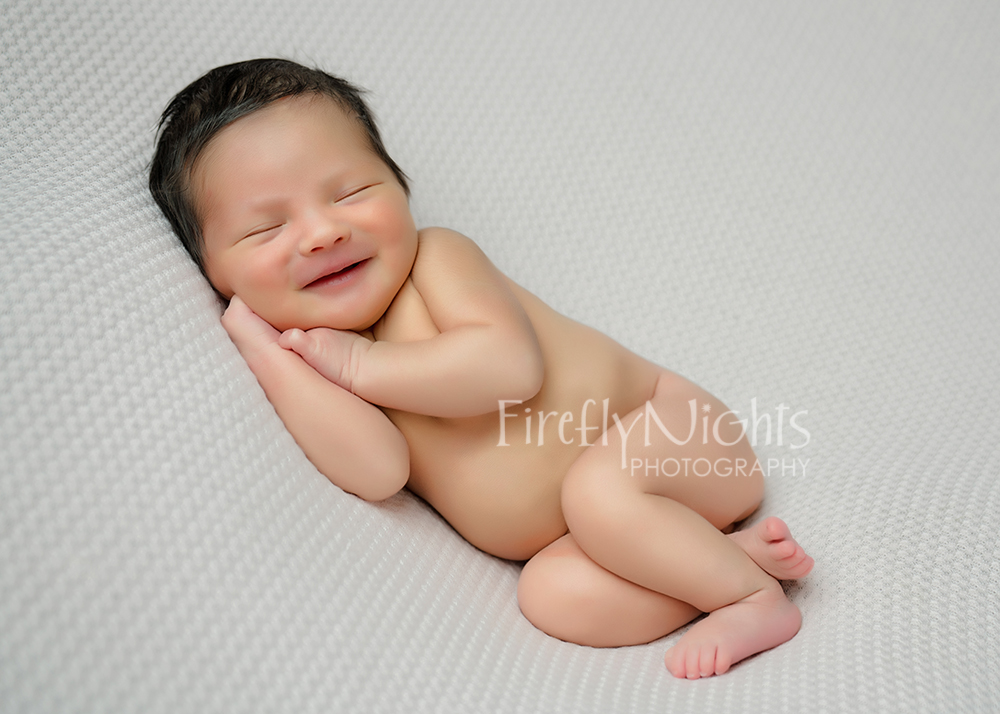 Then a funky wrap with some more of our purple and teal combo.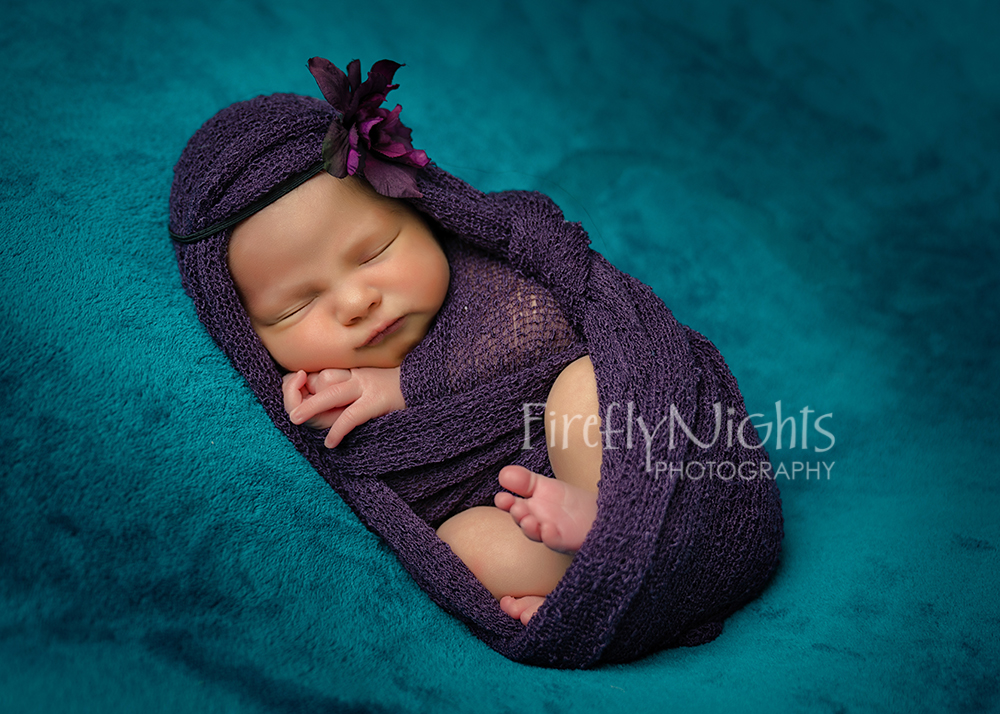 While I may have favorite colors, I try to design our session based on my client's asthetics.