This is another family who've I had the pleasure of being their family photographer since she was pregnant with her first child. She was so excited to be having a little girl with her second. It's hard to believe she is already one year old!
But before we went head over heels into pink and girly, we made sure to do some family pictures. I have to laugh, because at this session, big brother was NOT a fan of his little sister. LOL Thankfully, now that she is able to interact more, she is more fun. You never know how toddler siblings will react to newborns. We did many family pictures and even got him to do some of big brother and little sister, but this is the family picture I want to share.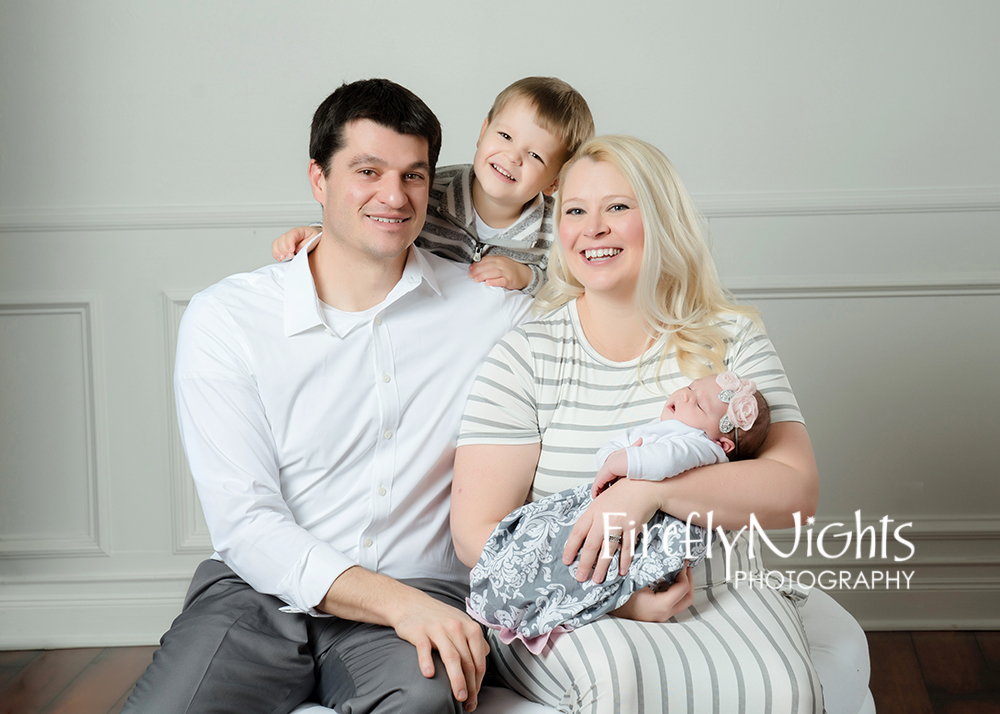 And since mom loved everything pink, we wanted to do something different, so this was my first time creating this image with the carousal horse. I ended up turning it into a painting.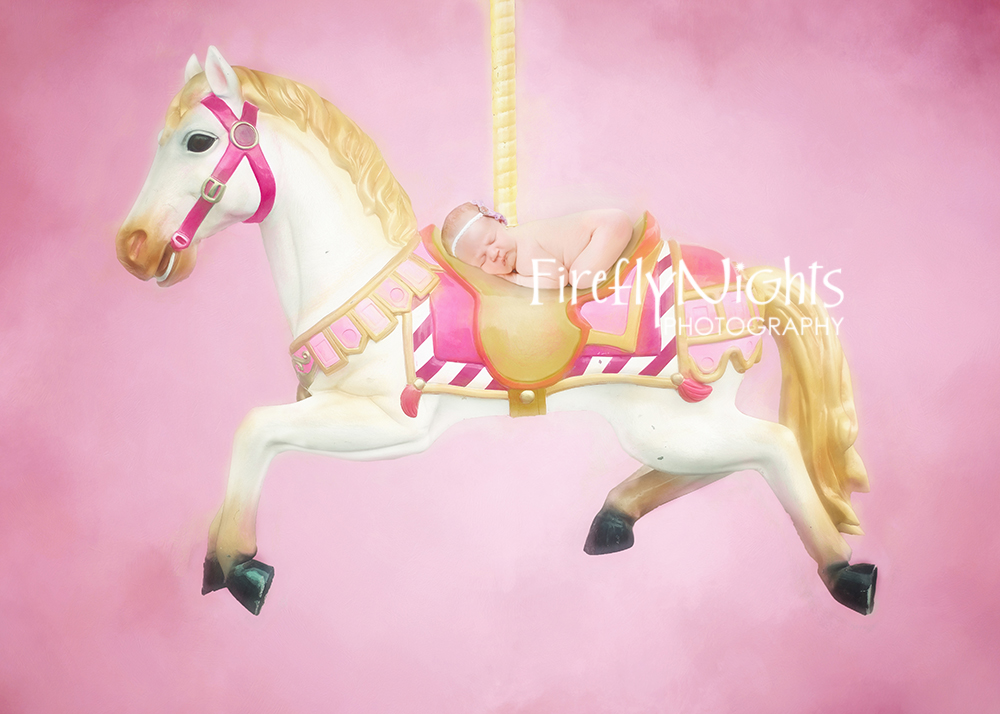 She was a big baby with already chubby cheeks! She looked so squishy-sweet in my little loveseat here.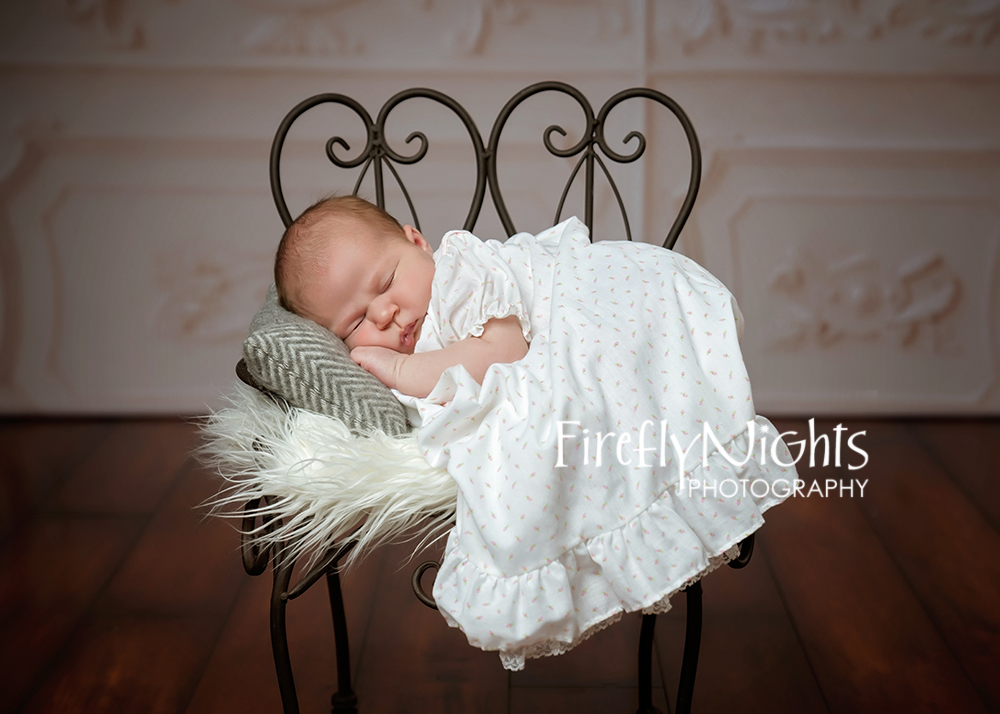 And look, I got one of her smiles on camera! Some newborns are smiley, but I swear they always smile when I'm not ready for it. LOL I always love it when I get to capture one of these.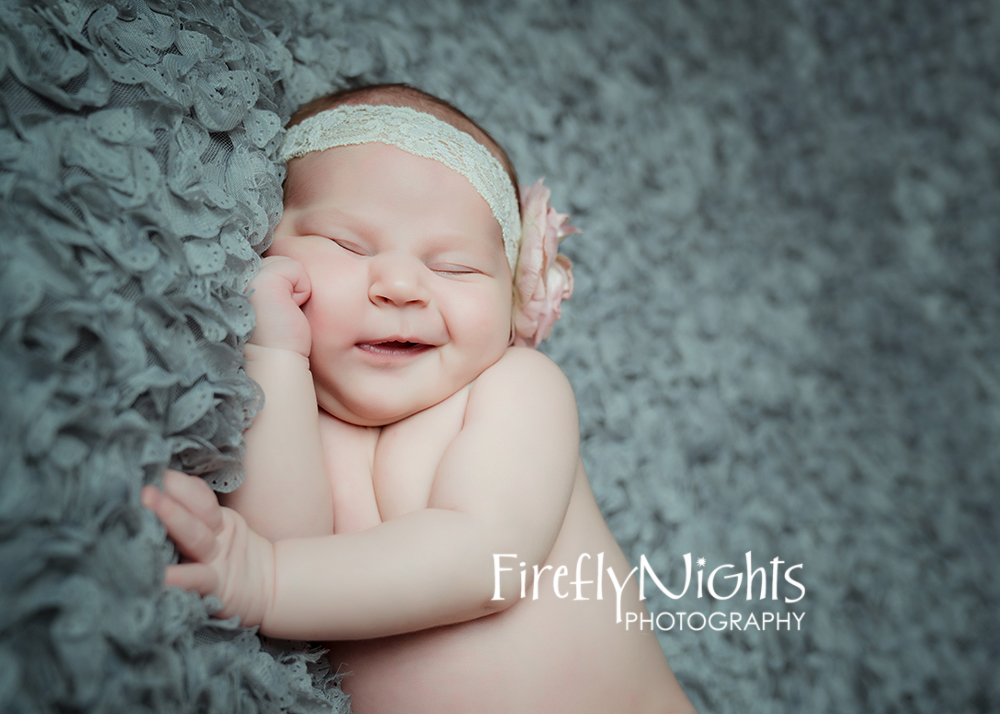 We also did another storytelling image for this sweet newborn.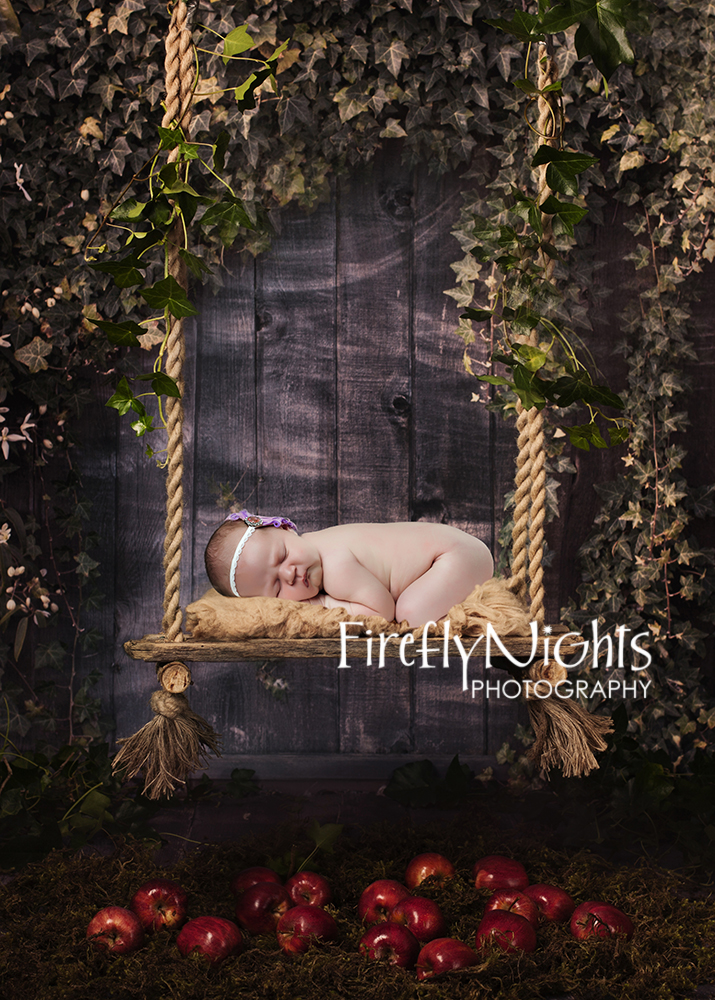 I can't wait to be able to do some newborn sessions once the quarantine is lifted! This photographer needs to get back to work!