What is the biggest compliment for a photographer? When clients come back…again and again. I love this family, and have had the pleasure of being their family photographer since their eldest was a newborn. I've gotten to watch their girls grow into these little spit fires. Another huge compliment is having clients drive a bit just to go with me as their photographer. I would say almost 1/5 of my clients come from the city of Chicago, and I am humbled.
I've always loved their girls, so I was thrilled to get to meet their third daughter! And what could be sweeter than some sisterly love?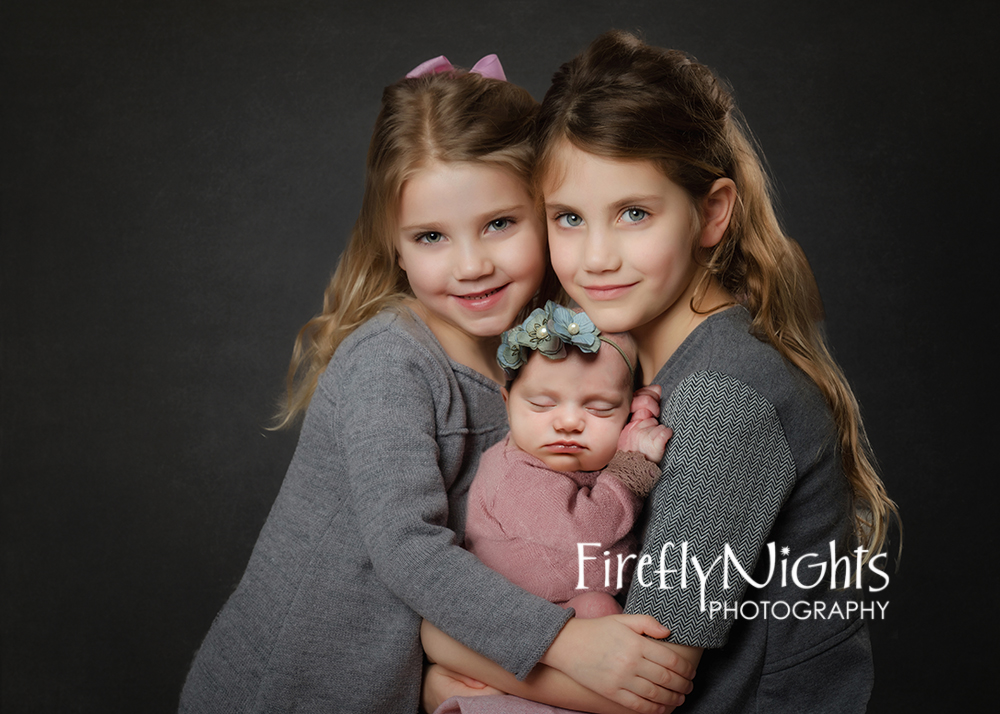 When you've been their newborn photographer for two previous baby girls, I had to think of some new things to do with this third one. I'm always looking for new things to use or try. It's a bad addiction that many photographer have. LOL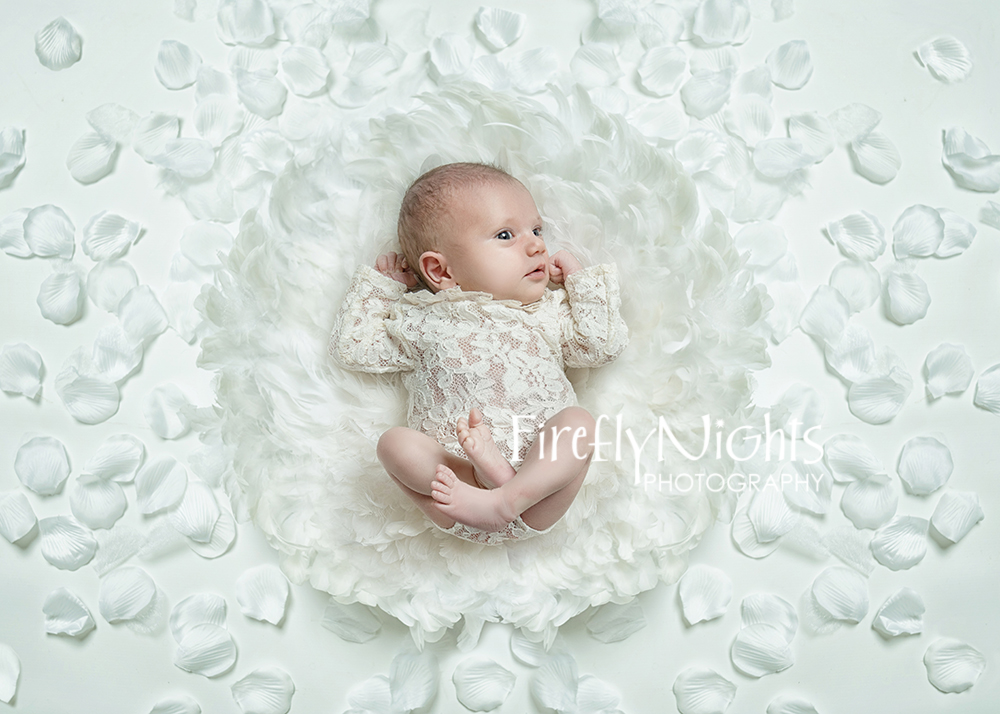 She was a tiny little thing, and already I thought she looked like the middle sister. Since this day, I think it even more, as we already did her one year pictures.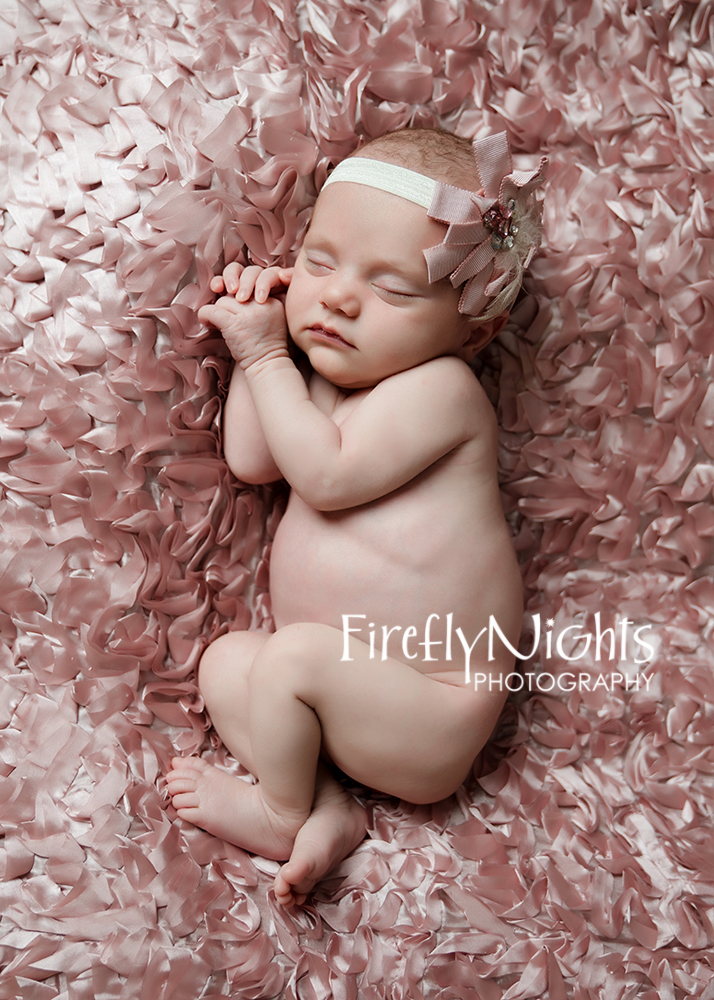 I love baby girls in grey. I love adding flowers to the dark color. I also love mixing textures. We have one for the blanket, another for the wrap, and then the floral headband. This type of wrap is one of my favorites. I love the toes sticking out.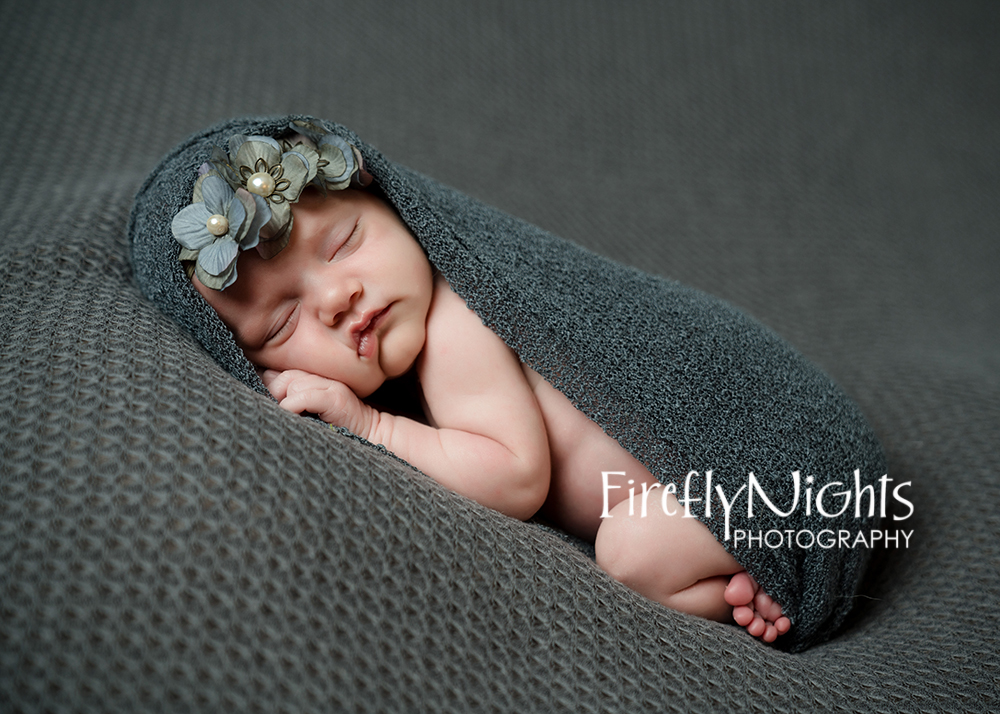 And then how about one more on grey? Some clients worry about having the cord show in pictures. First off, not many of the images even show the belly button. It's only a few. But, to me, it just shows how truly NEW born they really are – a way to remember that they were only days old in the pictures that will last a lifetime.