So, I still am way behind in my blogging. This session was way back around Christmas time in 2018. It was my first time meeting this family, and I love that I have gotten to see them again and again since then. But this was the magical, defining moment of them becoming a family. I love the soft brown of this background and the beautiful lighting. It is a quiet moment, a special moment. Once to treasure.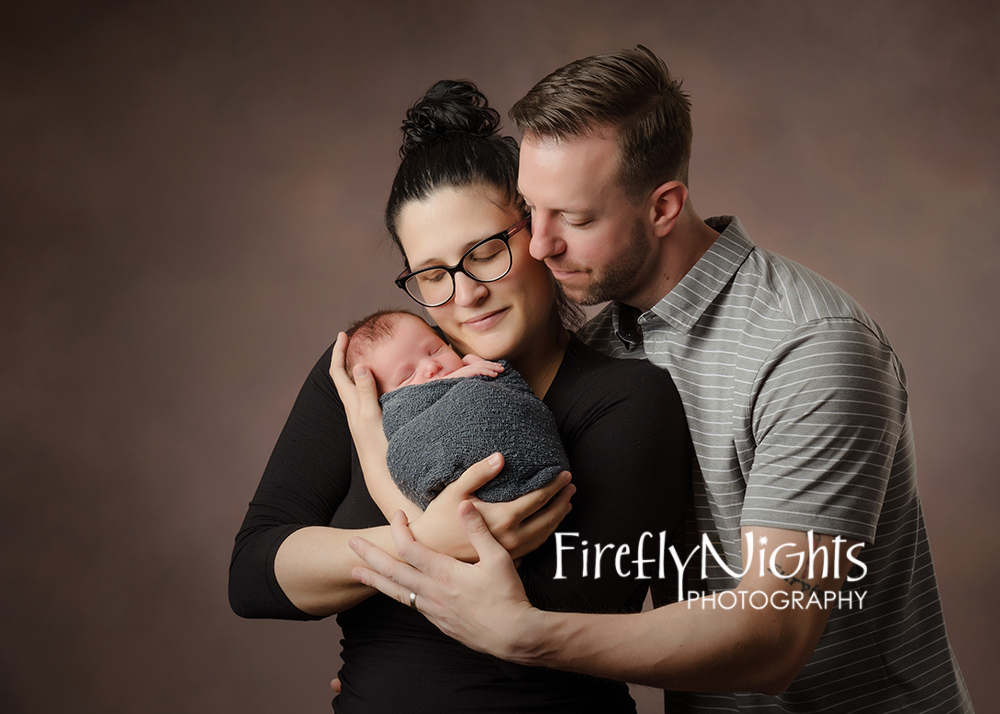 Now, this dad is a big super hero fan. They brought in all these dolls and the bib and asked if we could do a picture somehow incorporating them. I thought about it a moment and realized what could be cuter than a little one tucked in with his super pals?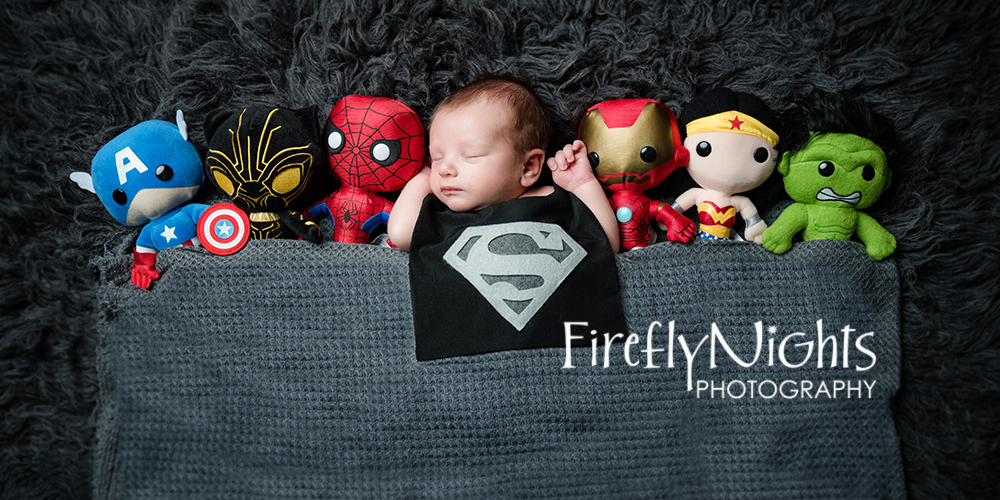 Since it was Christmas time, we wanted to do something to put him with the timeframe. I love my little reindeer and antlers. He was just perfect for it.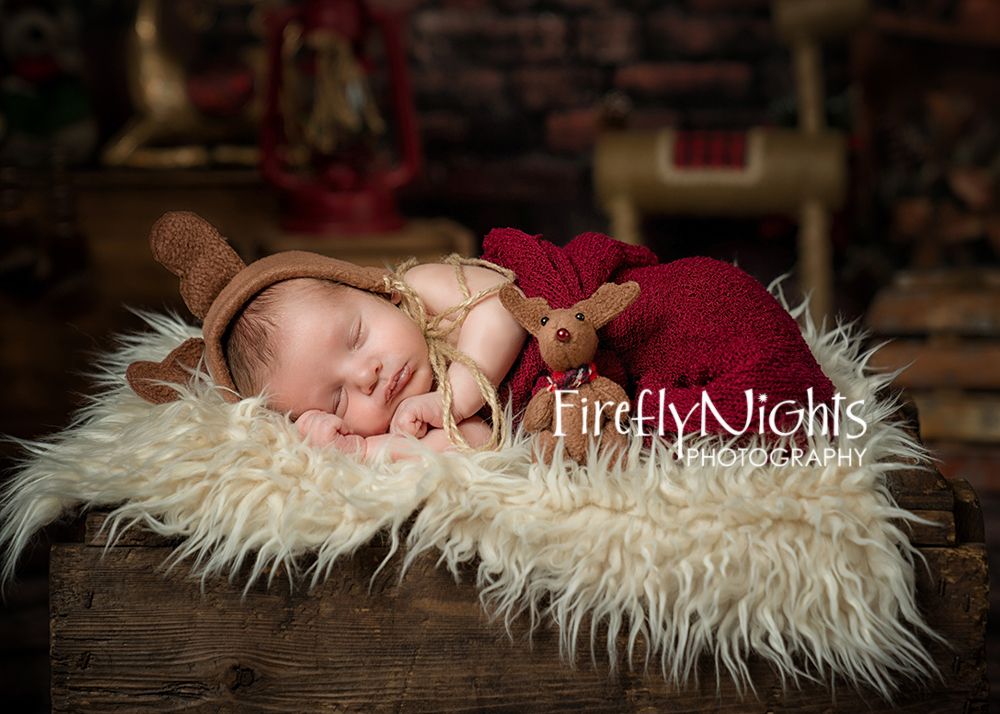 And then since we were sort of set up, we tried something else, but this time with a cute little wagon I have.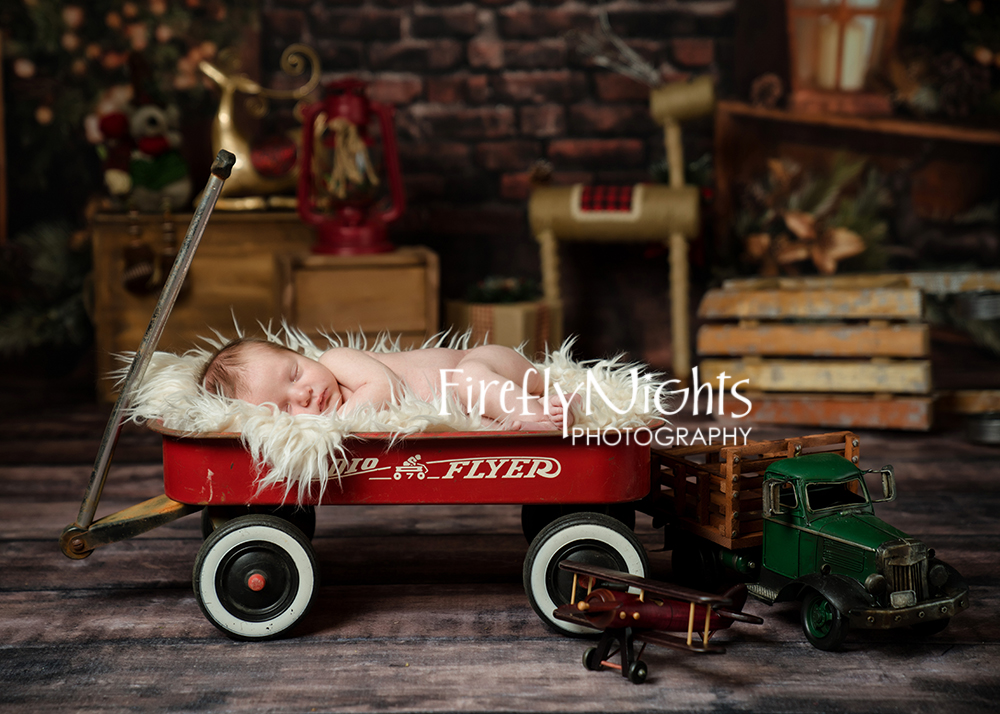 When I do creative originals, I always then keep the background as a digital image to be used again. This is one such scene. I had photographed the log when I saw it and new it would make a great newborn picture. I always thought it looked like the perfect place for an animal to burrow, so what better when they had this fox outfit?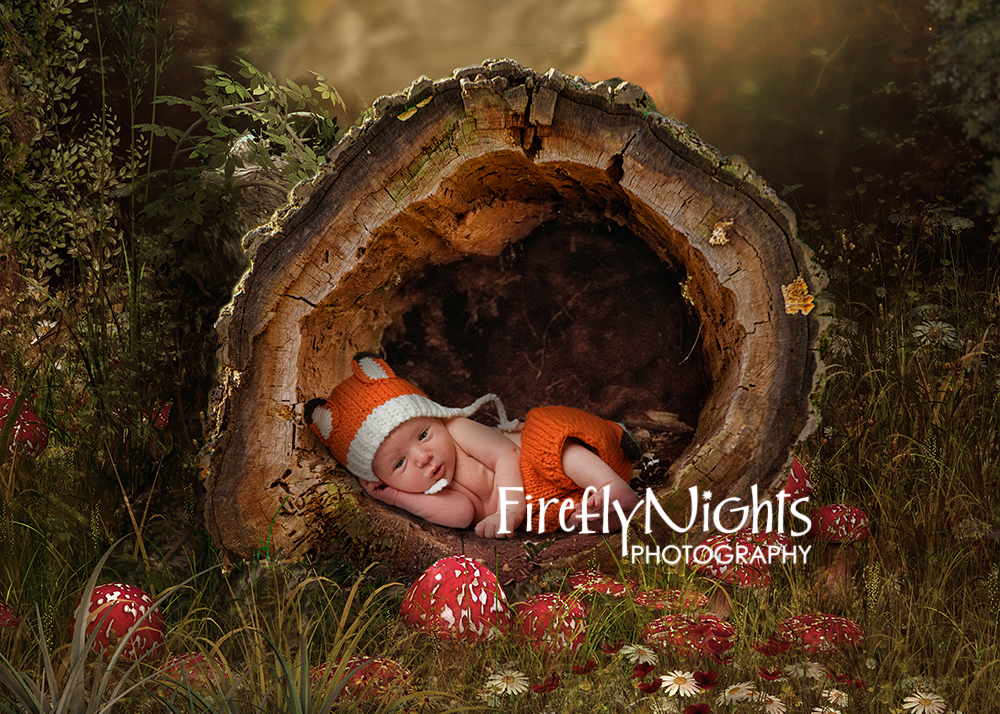 I saw this little guy at his one year session. I can't wait to see how big he's gotten by the next time I see him!