I have to laugh because I recently did this woman's bay's first year pictures! AUGH! Now with the CORVID-19 forcing a slow time on me, maybe I'll get caught up on blogging? One can hope!
But let's not dwell on how things are right now. Let's rewind a year or more to when I first got to meet this wonderful woman. She is just the sweetest! When we first talked, she told me she is a yoga instructor and asked if we could do some yoga maternity pictures. But of course! I left it to her to decide what positions were comfortable and safe to do in her state.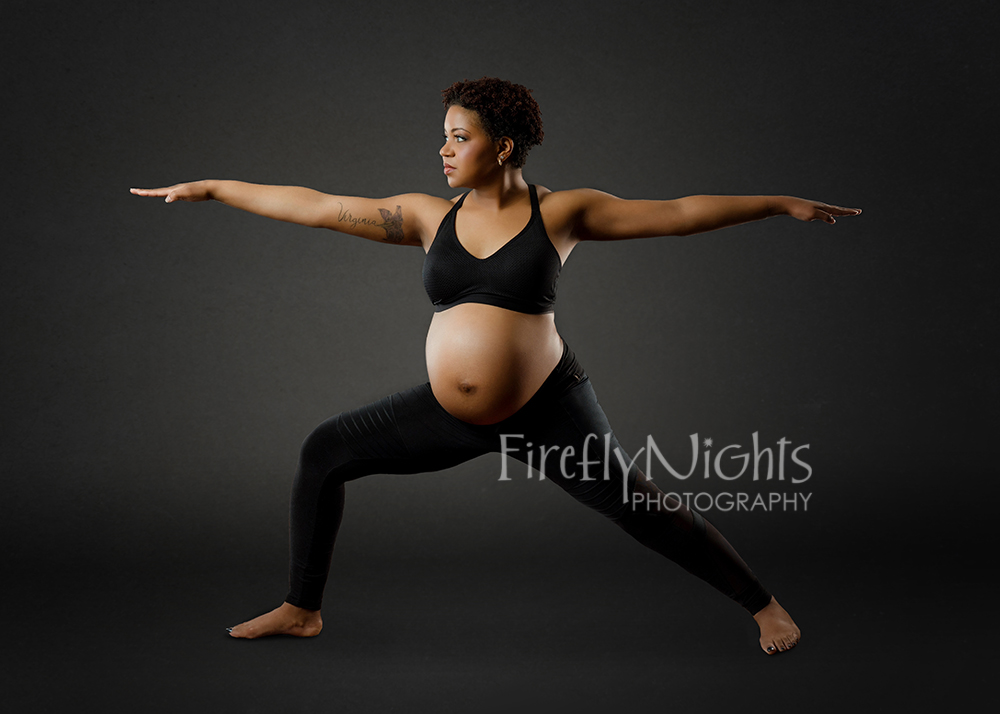 When she put on this dress, I knew we had to go big. In reality, this dress doesn't have all these pieces. Instead, we had fun flinging the fabric all over, and I created this composite as the result. As I always say, who needs reality?? This image has been in my maternity gallery, and clients always want to use this dress. I have to explain myself when they see it in real life. LOL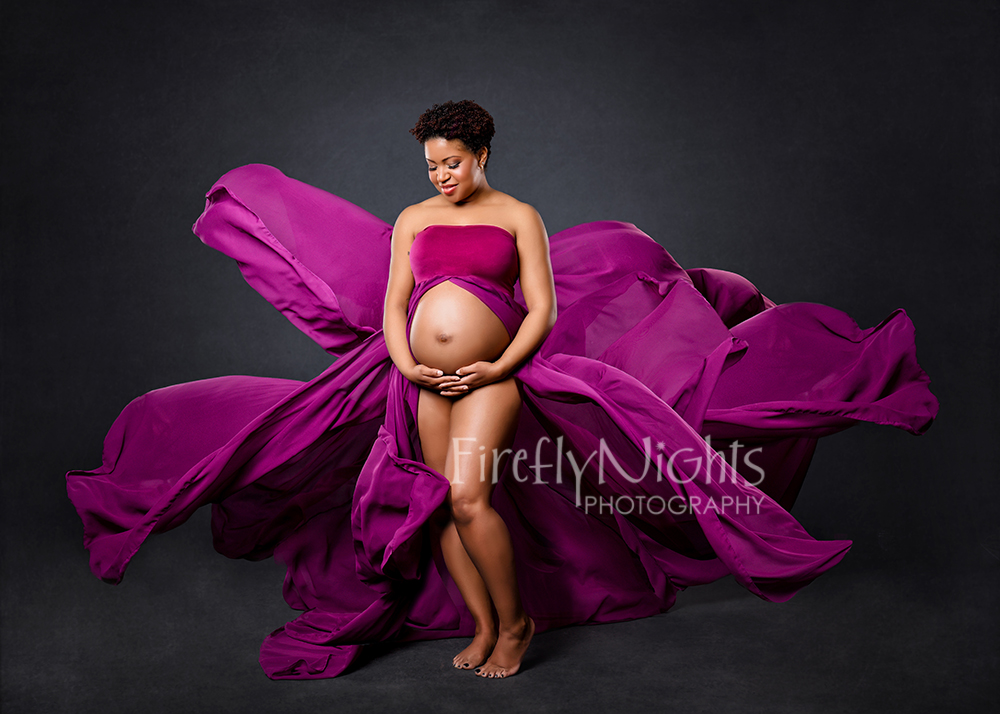 She had seen an image similar to this and wanted to recreate it. Glitter and sequence are from the devil. Pure evil. That stuff goes everywhere!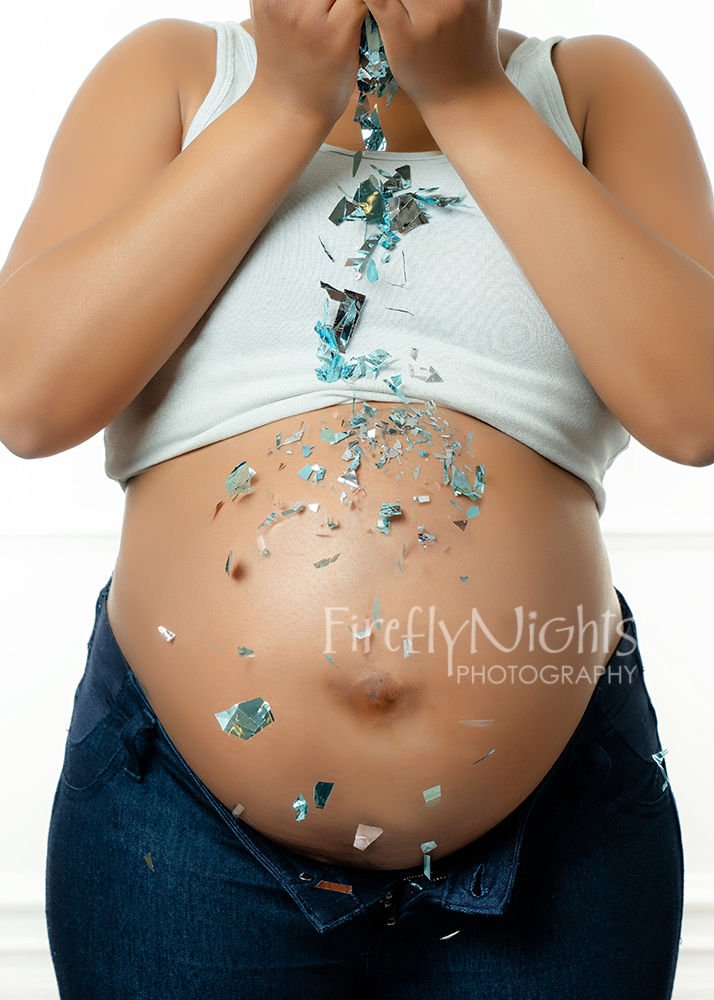 Then it was time to change into another dress. She chose this pale blue lace dress because she knew she was having a boy. We went super classy against the slightly sexy dress. It's great to see her beautiful smile here.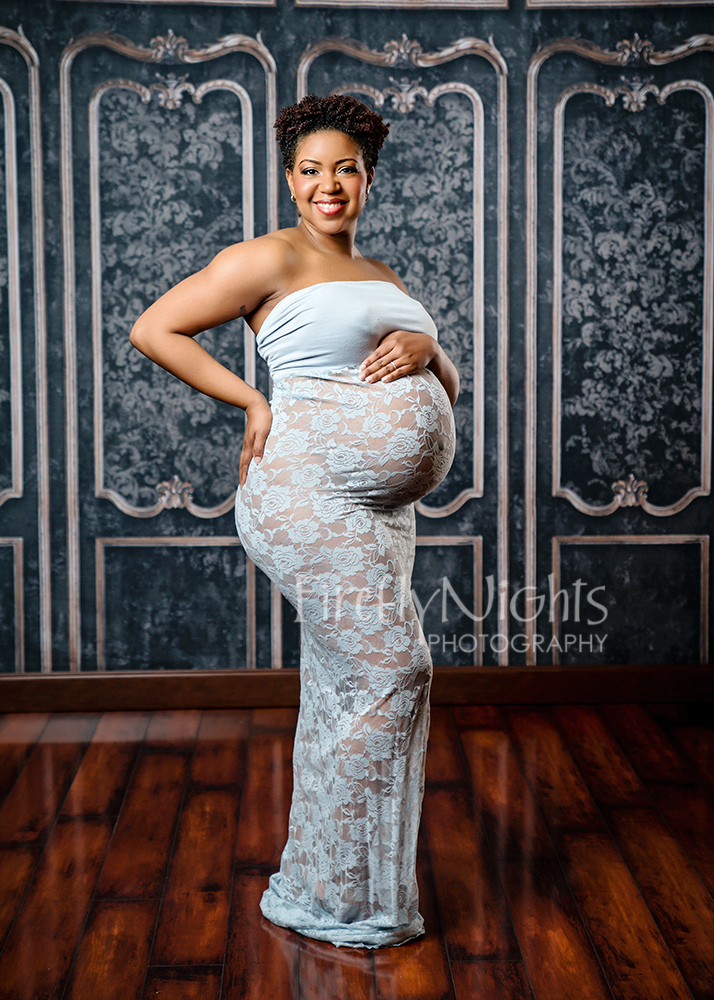 And of course – gotta show the beautiful baby bump!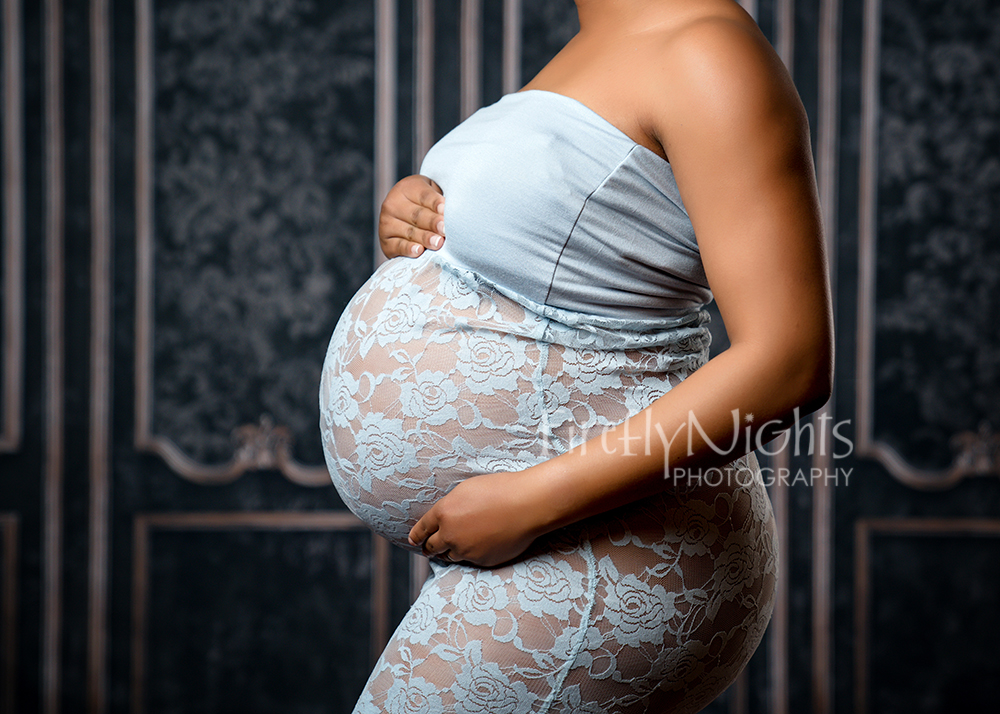 Are you currently expecting and wanting a maternity photoshoot? Are you worried about the virus? We have super cleaned our studio and have sanitizer available upon entry. I do not need to come near you to photograph you, and really, you aren't touching anything. At this time, any clothing borrowed from the studio will be washed after each session.